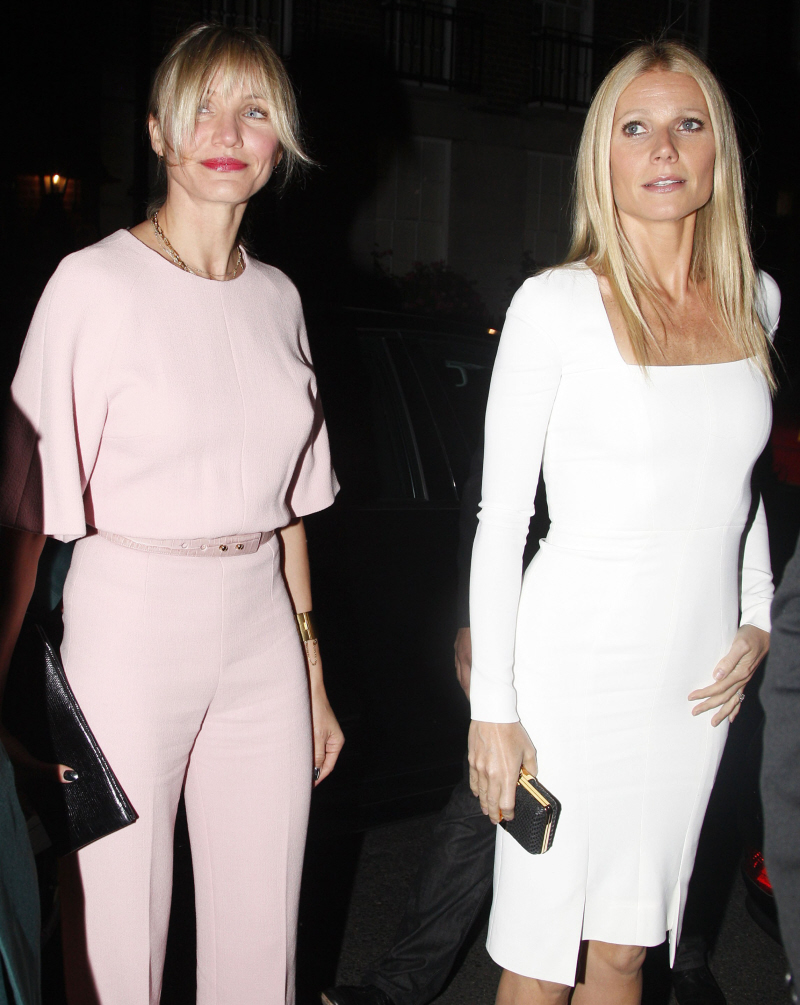 A few years ago, I remember Jezebel had a piece comparing the way the American tabloids covered Jennifer Aniston and Cameron Diaz. The point of the piece seemed to be to question the tabloid-assigned roles given to celebrities – like, Jennifer Aniston is always going to "poor Jennifer, the girl who gets dumped, needy and desperate and neurotic" while Cameron was always portrayed as the fun, vivacious party girl who sometimes drank too much and partied too hard, but she was always having a good time. I think it would be interesting to see how their tabloid identities have changed since then, because I tend to think Cameron has become "poor Cameron, always dating douches and drinking too much and she's messing with her face too." What happened to the fun party girl?
So, while I don't think Cameron is a total lost cause – she's not – there is still work to be done! If I was life-coaching Camy, I would tell her to stop messing with her face, get her wonky bolt-ons fixed (or maybe replaced with smaller implants), and most importantly, I would tell her to stop trying to get her rocks off with d-bags. But Camy hasn't hired me to be her life-coach. Nope. She chose Gwyneth Paltrow. Of course!
CAMERON DIAZ has a new life coach – GWYNETH PALTROW.

Cameron's been having a bit of a mid-life crisis since she turned 40, including all-night benders and a fling with P.DIDDY.

A source said: "Gwyneth's sorted out everything from finances to hooking her up with her trainer. She has also forced her to swear off sex for a year, saying men distract her focus."
Yeah, it's The Sun and it's probably/definitely BS, but Goop and Diaz are tight, and Gwyneth is just the kind of woman who life-coaches other people naturally. Condescension and judgment flow from Gwyneth like a river of diamond-encrusted water. Even if Goop isn't technically Cameron's life coach, you know Goop is still trying to "fix" Camy and make Camy more acceptable. It's a Sisyphean task.
Also: there's a minor story in this week's Star Mag which I was going to lead with, but Goop's rep just denied it flat-out. The rumor was that Gwyneth is "so sick of blockbusters and wants to focus more on TV" so she asked her dear friend Julian Fellowes to hook her up with a guest spot on the next season of Downton Abbey. Because OF COURSE! Thankfully, Goop's rep told Rumor Fix the story is "false… She is not trying to get on Downton Abbey." Thank God! Downton has enough problems without Dame Goop trying to out-snooty The Dowager Countess.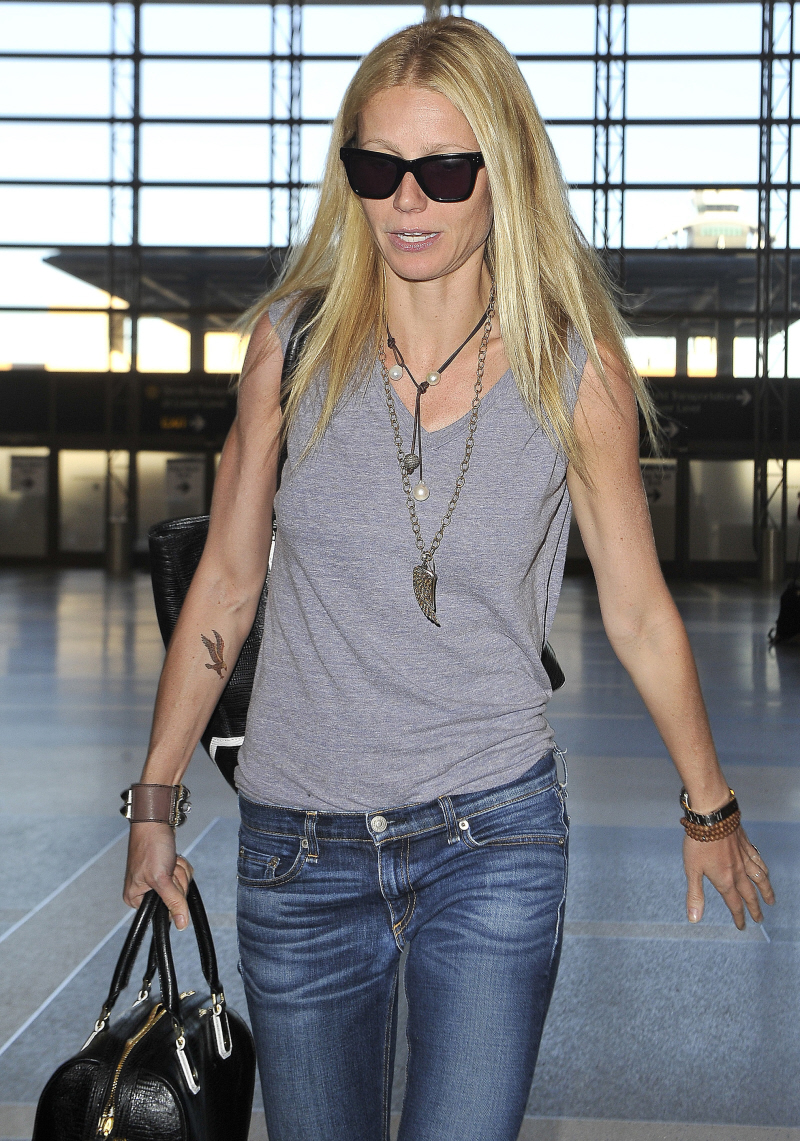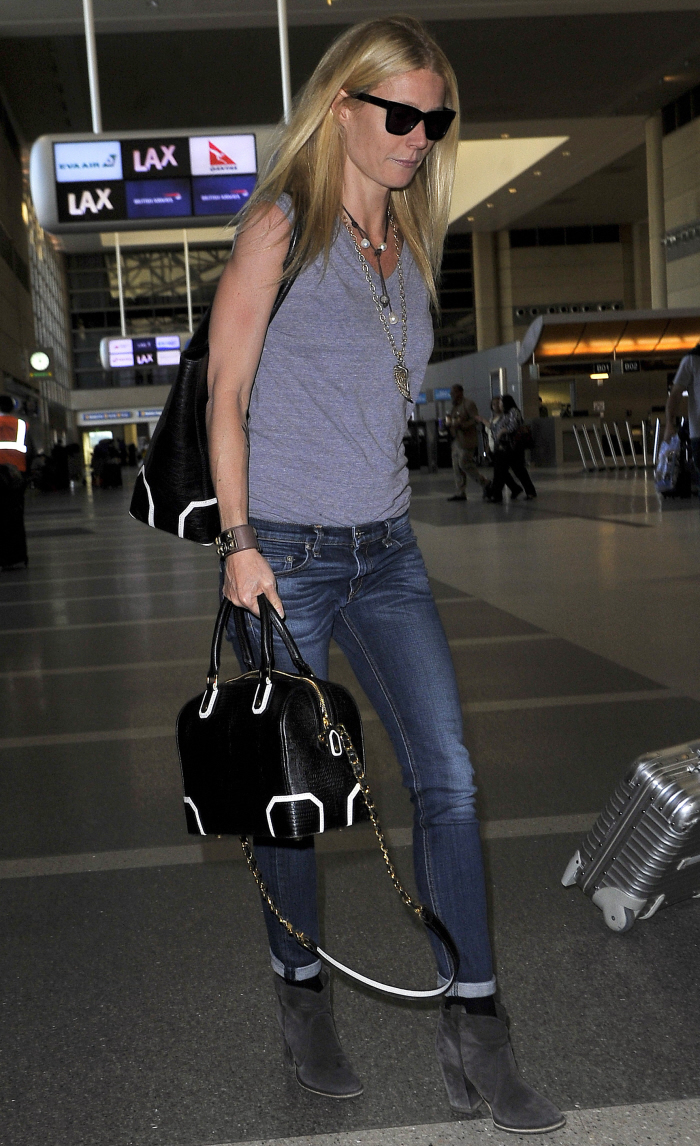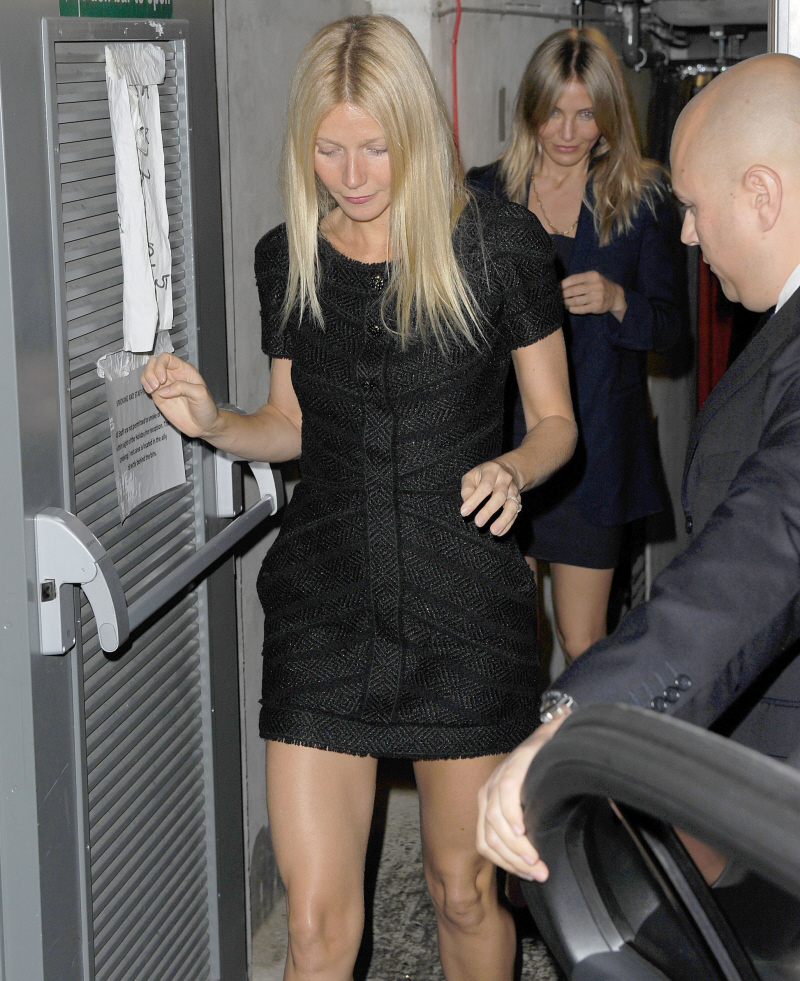 Photos courtesy of WENN.