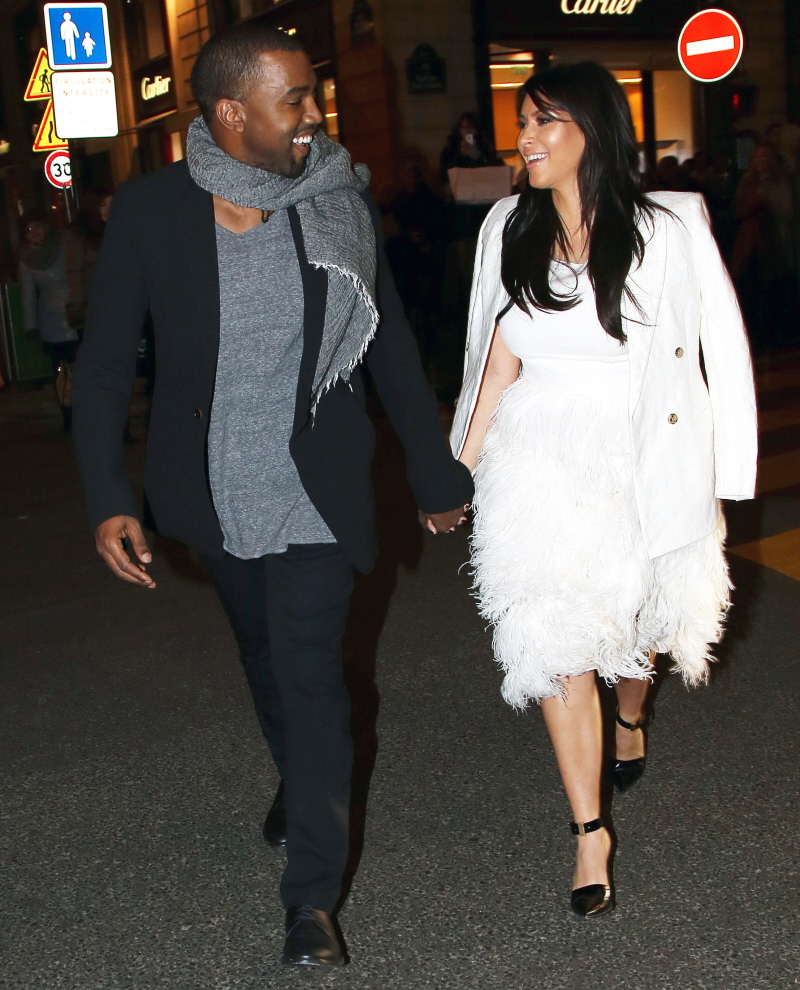 I know Kanye West is not well-liked around these parts, but he seems like he's really making the effort to be a good boyfriend. I'm completely serious! These are new pics of Kanye and Kim in Paris, where they've been on a crazy shopping spree for the better part of a week. On Friday, Kanye took Kim shopping at the Hermes, Cartier, Lanvin and Ermanno Scervino stores. He bought her a bunch of stuff too!! Yes, it's materialistic, but I think it's sweet that Kanye likes to take Kim shopping and he buys her pretty things. Gah! Don't yell at me. I even sort of think it's cute that Kanye isn't bothered by Kim's awful style. LOOK AT THAT DRESS. It's like she thinks huge ruffles and baggy everything will somehow "mask" her pregnancy. That is just an awful dress for a pregnant woman. Completely. I'm sure she left white feathers all over Paris too.
There are several Kardashian stories spinning around this weekend (as always), but if you don't mind, I'm going to avoid that breast milk story like the plague – you can see the video and coverage here. I'm not into it. I'm not judging breast milk or anything, I simply don't want to watch the video. But as always, I'm open to covering Kardashian Kash and The Great Divorce War. On Friday, Radar claimed that Kim offered Kris Humphries $10 million to just go away and play with his basketball and leave her the hell alone. I'm sure that went well.
Kim Kardashian offered her estranged husband, Kris Humphries, a cool $10 million in a desperate bid to settle their bitter divorce battle once and for all — but he turned her down flat — RadarOnline.com is exclusively reporting.

"After Kim filed for divorce, she offered Kris a $10 million payoff, with the agreement that he would not continue to pursue an annulment to their marriage on the grounds of fraud," a source close to the situation tells Radar exclusively.

Kim's rep told RadarOnline.com: "This is obviously yet another inaccurate report that lacks facts. No such deal was ever made."

Unfortunately for Kim though, money didn't sway the NBA star, and he vowed to stick to his guns and prove in a court of law that their short-lived marriage was a sham.

"Kris flatly rejected the offer because it has never been about money for him," the source says. "He wants to be able to marry in a church again, with a clear conscience, when he finds someone special. Kris is deeply religious and he believes that the only way he can do that is if his marriage to Kim is annulled.

"Kris wants to move on with his life just as badly as Kim does – he is constantly getting heckled by NBA players and fans – and he just wants to be able to close this disastrous chapter in his life once and for all. If Kim would just agree to grant him the annulment, they could both move on with their lives."

As it stands though, the earliest their divorce trial can be scheduled to begin is the middle of June in order to accommodate Kris' busy basketball schedule. So, Kim will likely still be married to Humphries, her second husband, when she gives birth to her new boyfriend Kanye West's baby in early July.

Reports circulated recently that Kris demanded a $10 million payment from Kim to grant her a divorce, but the source tells Radar that is categorically not true.

"That absolutely never happened.," the source vows. "Kris has given a sworn declaration that he has never asked Kim for a single dime. The only thing he has asked for, and continues to ask for, is for her to agree to an annulment."
"Kris wants to move on with his life just as badly as Kim does…" BS. "Kris has given a sworn declaration that he has never asked Kim for a single dime." Double BS. The whole point of holding the divorce hostage from Kris's perspective is that if Kris gets his annulment, the pre-nup and confidentiality clauses are moot, so he can get more money for selling Kim out, plus he'll probably sue her for lost earnings (profits from selling their wedding). For Kris, it's about staying in her life and making her "pay" for leaving him both financially and psychologically. I keep saying, this guy is a total d-bag. But! Shortly after that report from Radar, TMZ had an interesting follow-up/denial:
Kim Kardashian has drawn a hard line in the sand … not only is she refusing to pay Kris Humphries a dime … she's demanding he cover ALL of her attorney's fees … sources connected to the case tell TMZ.

TMZ first reported … Kris demanded $7 MILLION to walk away from their marriage … but Kim told him to pound sand. Contrary to recent reports, Kim has never offered Kris a penny to settle the divorce case.

We know … Kim's position has always been that Kris actually MADE money by marrying her and therefore she doesn't owe him anything. But now, our sources say, Kim feels Kris has needlessly dragged this on for so long and it cost her so much $$$ in legal fees and other expenses … she wants the NBA star to cover those costs.

Sources tell us … Kim's fees have ballooned to around $250,000 … and Kris has spent somewhere in the same neighborhood. And our sources say … Kim is more than happy to try the case before a judge, because she's convinced she'll win the divorce and he'll walk away owing her.
I do tend to think that Kim is going to walk away, when all is said and done, with more than Kris thinks. I just don't believe he has the strong legal position he seems to think he has – he wasn't forced into marrying her. He wasn't forced into proposing. He was just the nearest idiot around when Kim wanted to get married (by the time she was 30). Maybe it was "fraud" in the ethical or moral sense, but not the legal or criminal sense.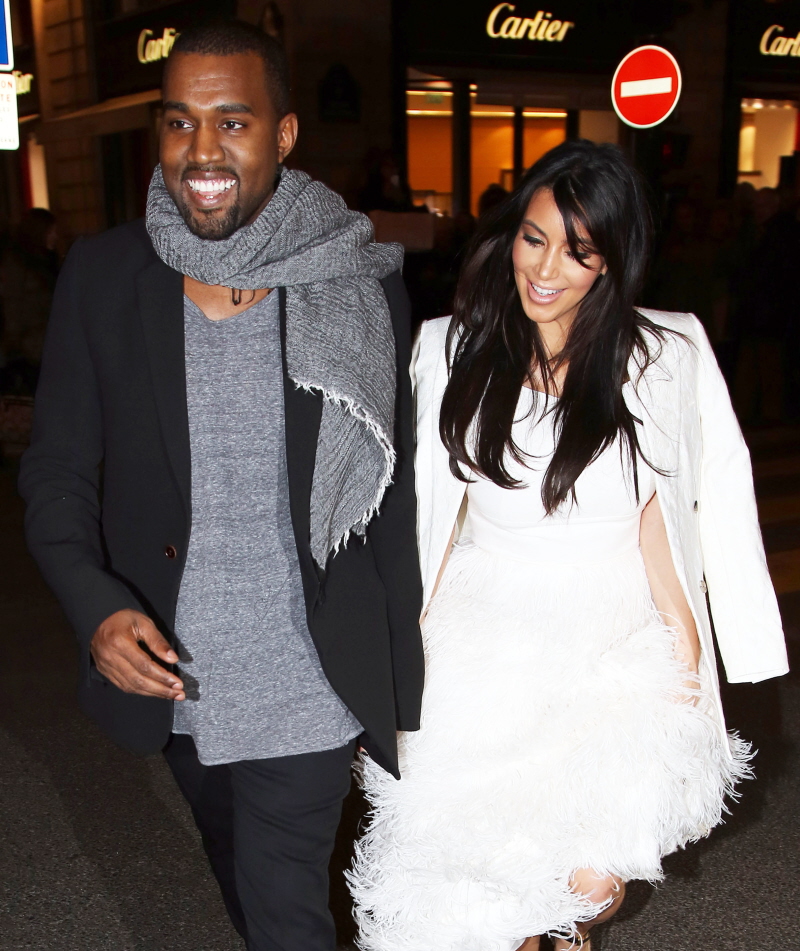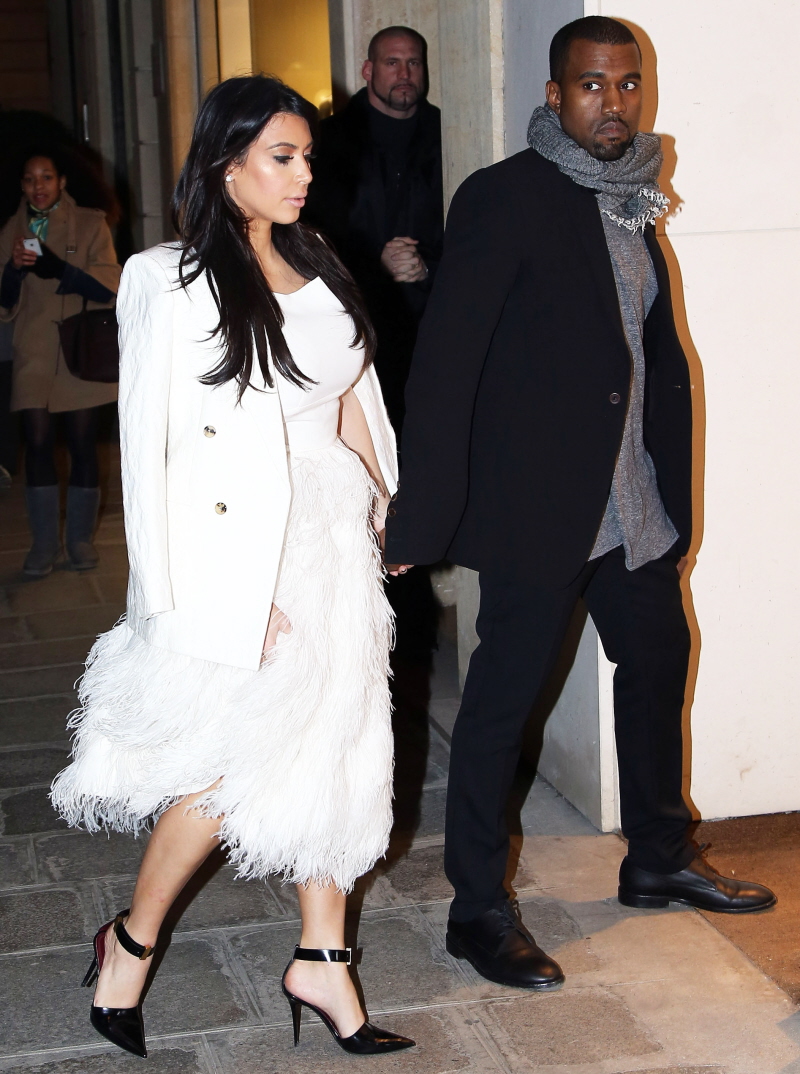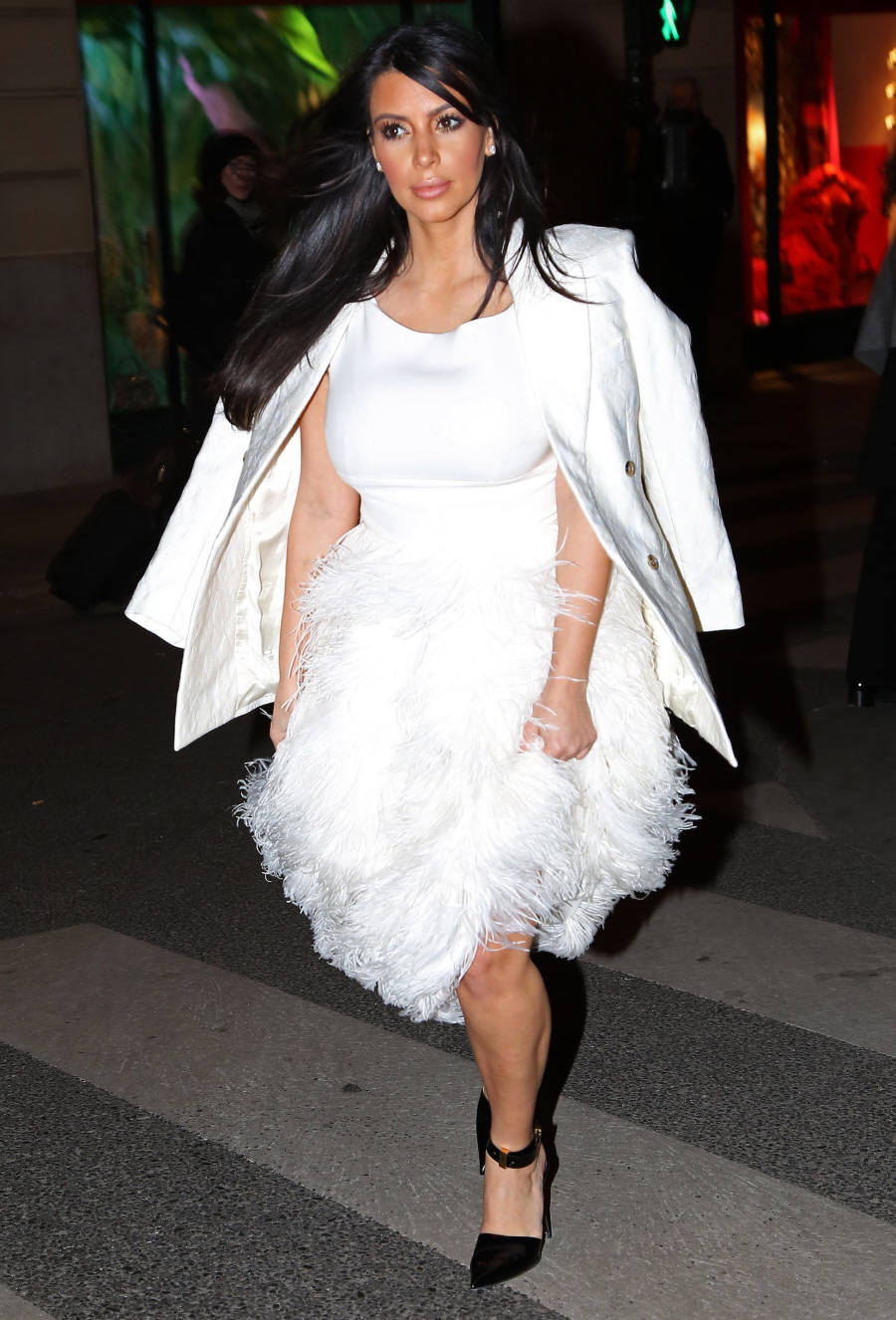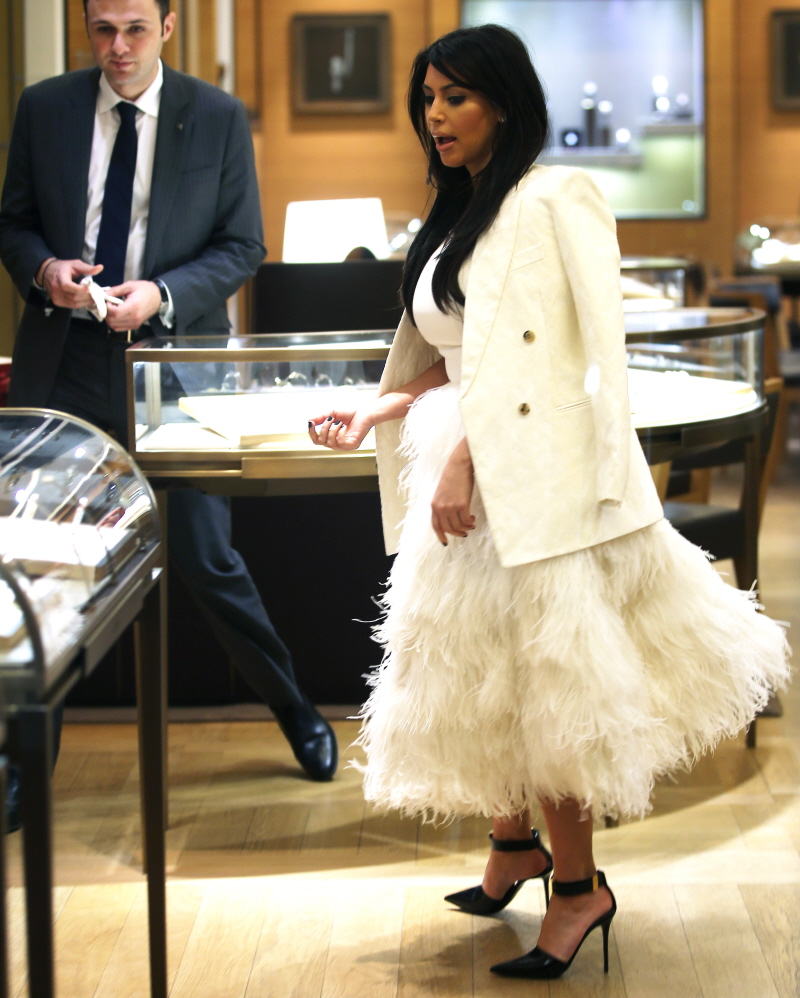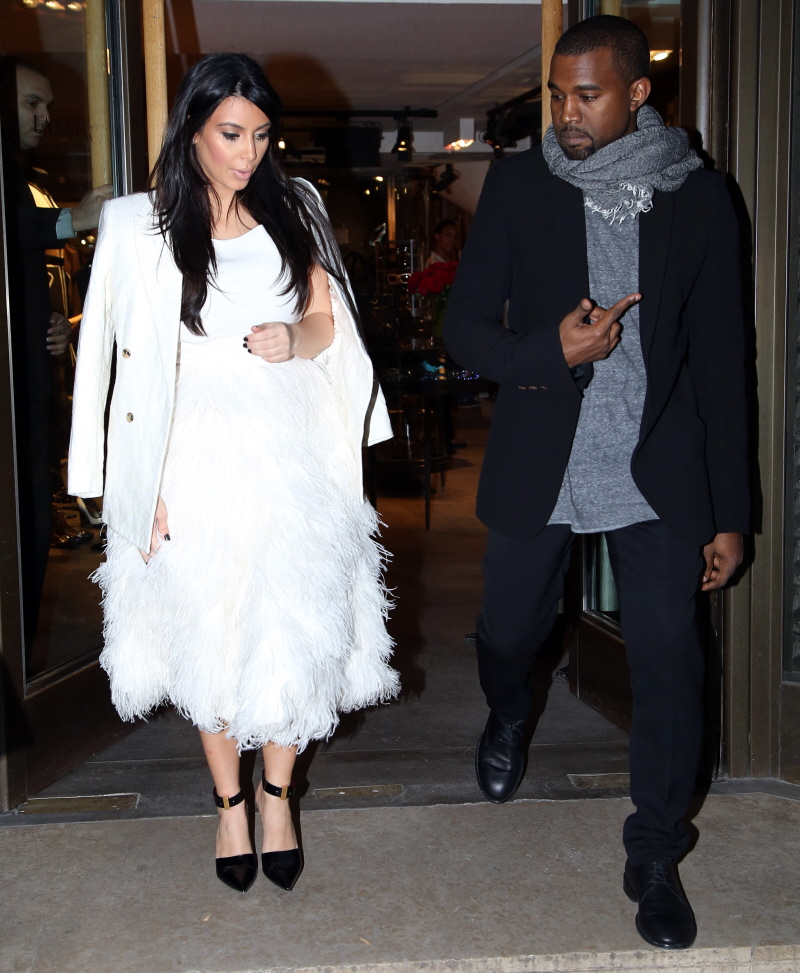 Photos courtesy of Fame/Flynet.