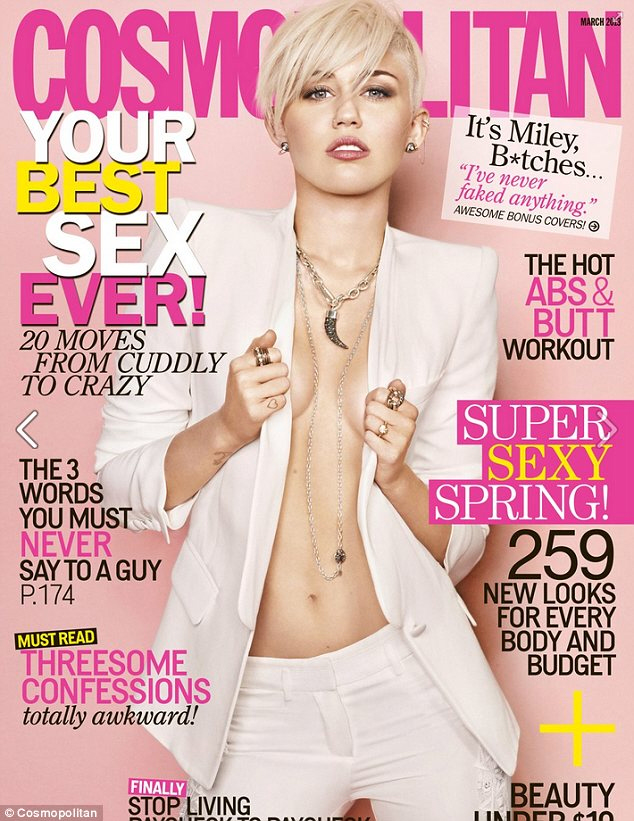 I'll admit it – I'm jealous of Miley Cyrus. She's cute, she's got a great figure, she's rich, she's really young, and her fiancé is HOT. She could spend her days going to Pilates classes and bangin' her hot man, keeping everything low-key, but she doesn't. And that's what makes me not so jealous of her. She's chosen to try to re-boot her music career, and she continues to score movie and television roles too, plus… she kind of annoys me when she opens her mouth. I get it, she's still growing up and developing, and I give her credit for maturing a great deal over the past few years in particular. But a little bit more "mystique" wouldn't kill her, you know? Miley covers the new issue of Cosmopolitan UK, for no other reason than to promote herself – I guess she has the So Undercover DVD coming out (but she gets a mag cover for a DVD release?) and she's "working" on a new album – God knows when it will be released. And in the interview, she talks about everything, from Liam Hemsworth to whether or not she fakes "anything".
The happiest part of her life: "Number one is my relationship with Liam. That's what I feel the most confident in because you never know. There's so much hype behind my new record, but it could come out and, worst-case scenario, everyone [expletive] hates it."

She thinks Liam is super-hot: "I'll literally look at him and be like 'You are hot, dear god!' The other day, I turned on the pool heater and it was steaming, and he walked outside and took off his clothes and jumped in the pool. I was like, 'I'm gonna faint–the hottest guy of my life is in a steaming pool. This looks like a Playgirl shoot.' So I took a photo and made it the background on my phone. My best friend grabbed my phone and was like, 'Who's that? He is so hot!' That's my hubby!"

Her transition from child star to adult star: "Some of the worst things that have happened in my career, like things getting leaked, have actually been what's best for me, because people knew when I was on [Hannah Montana] that I was really growing up. I never faked anything. I never played the Disney game of smiling and being a princess and then suddenly having a hard time, saying, 'That isn't who I really am.'"

The pop star world: "Katy Perry's been my friend for f***ing five years, and I'm not ever gonna let our work get between that relationship,. If Katy sticks with being Katy, and Ke$ha is Ke$ha, and Rihanna is Rihanna, and I'm me, there's room for everybody. The problem is when people look at Gaga and say, "Oh, that works; I'm going to be like that."'

Re-booting her musical career: "It's almost like being a new artist and trying to make a first impression. I think the best thing I could have done was take those two years off to really live, because now people don't think of me as who I was on the TV show."
Yeah, she calls Liam her "hubby". I'm assuming they haven't actually gotten married yet and she's just calling him "hubby" as in "hubby to be" or "we already share everything, it already feels like we're married." As for Miley's re-boot of her musical career… well, you know the last time she had an album, she did seem to be trying to do the Gaga-lite thing, because SO MANY artists were trying to do that a few years ago too. Miley was trying to be so dark and sexualized and stuff. It didn't really work, and I'm worried that she still hasn't found her "pop star identity". I'm worried that she's trying to be Pink now. Right?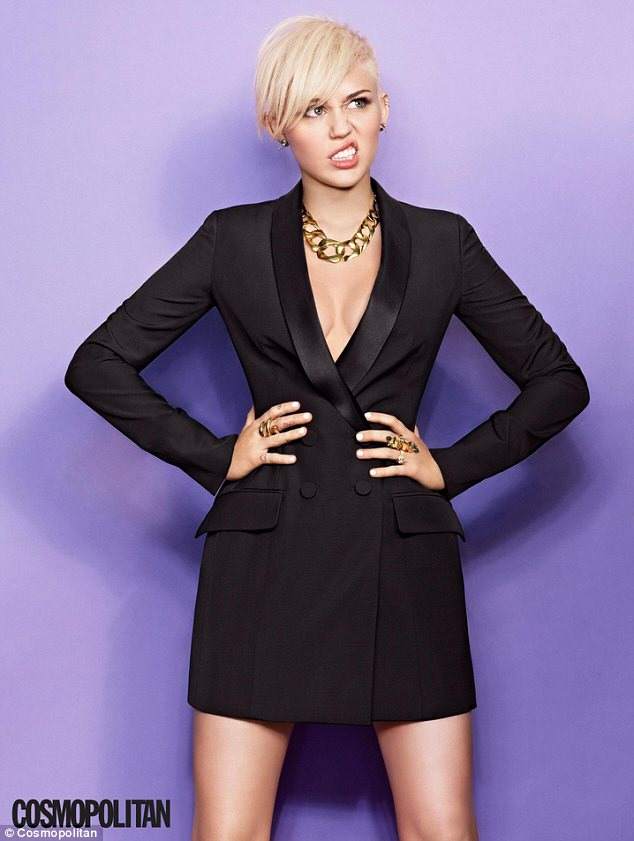 Photos courtesy of Cosmo UK.