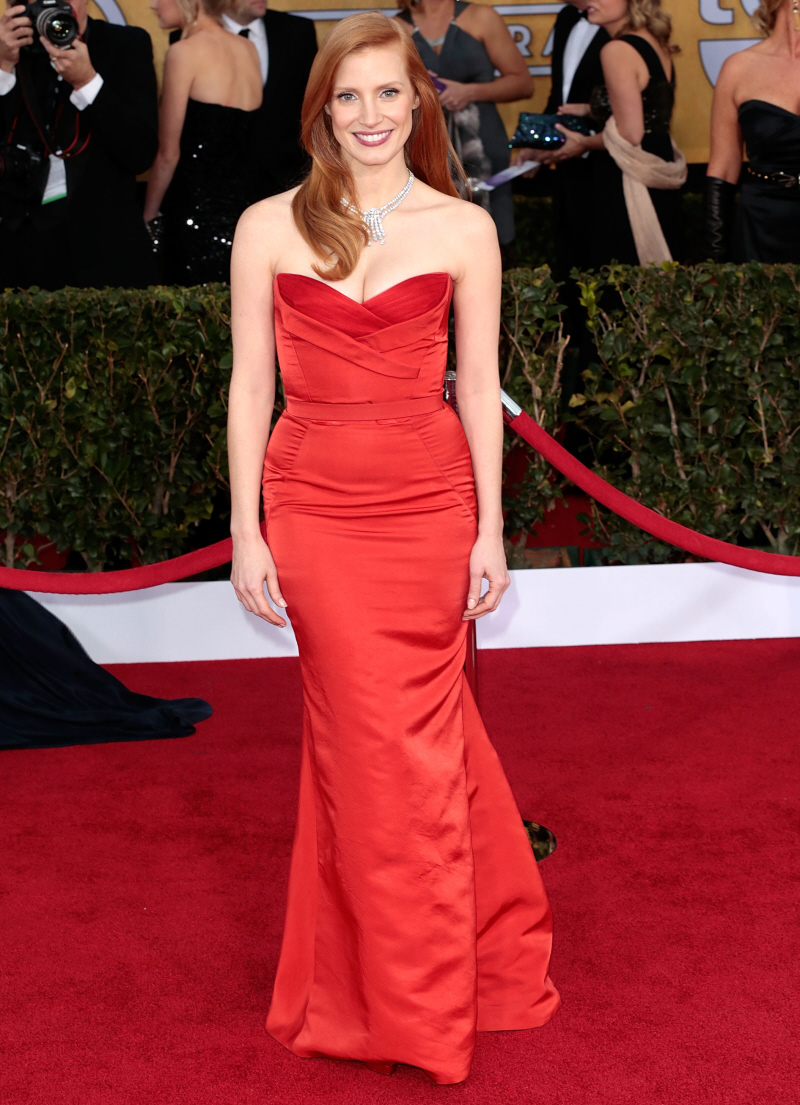 There were so few pops of color at last night's SAGs, so whenever I did see someone wearing a jewel tone, I immediately liked them more for bucking the black-and-white trend. That being said, just because you're one of the few pops of color in a sea of black, that doesn't mean you've chosen the right color or the right design.
Take Jessica Chastain in this Alexander McQueen. Does this even look like McQueen?! No, it does not. This looks like Escada or some knock-off prom dress in unfortunate tomato-colored satin. It's not good. But! I will applaud Jessica for actually getting her dress fitted, because that is one of her most consistent style problems – remember the horrible fit on her Golden Globes gown? Or the parade of too-tight gowns last year? Her necklace is Harry Winston – there were a lot of big necklaces on the carpet last night, and I can't say I'm the biggest fan of that look (the look = tight satin dress, big diamond necklace, Veronica Lake hair). I think it looks dated in a bad way. And Jessica's hair looks WORLDS better, right?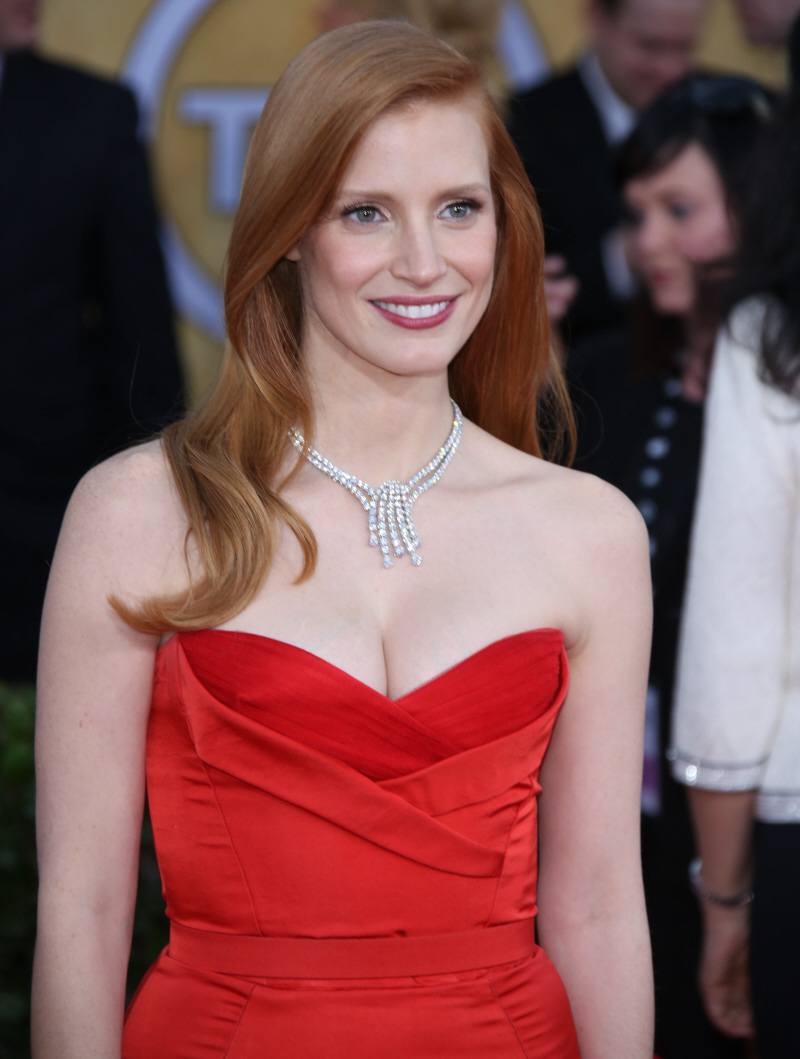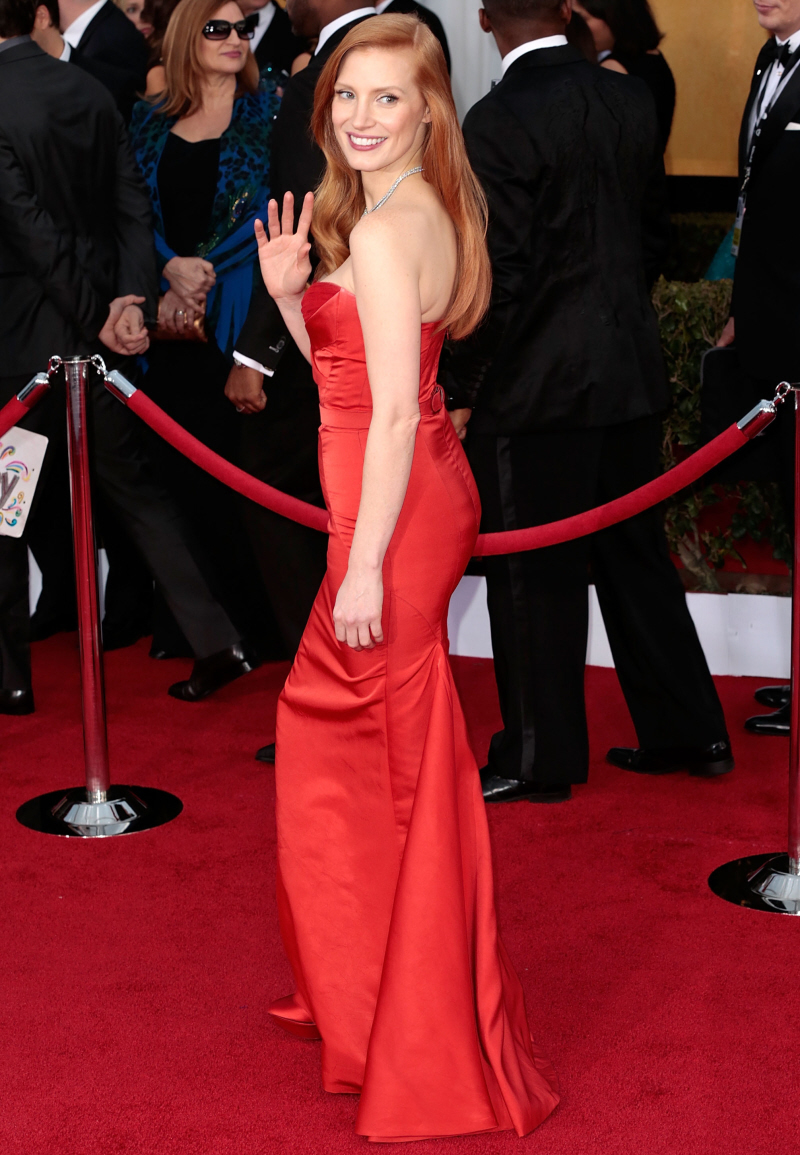 Marion Cotillard in Christian Dior – I believe it was just Marion and Jennifer Lawrence in Dior last night? And I liked Jennifer's more. I think Marion's Dior could have been reworked into something amazing. Here's what I would have done: used the teal silk for the entire dress and not bothered with the white boob bandage, then I would made it full-length all over so it would just be a full-on ball gown. If you want to wear a ball gown, just do it. Don't half-ass it like this. Also: I'm not crazy about Marion's hair.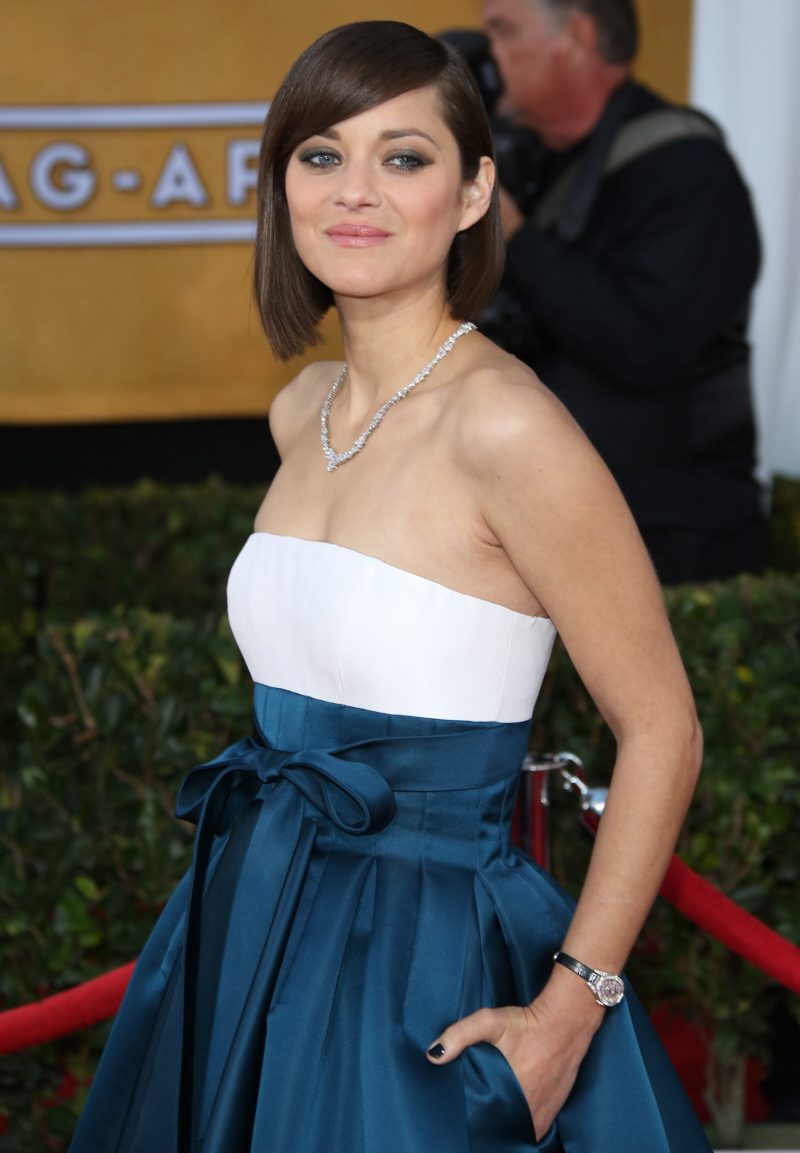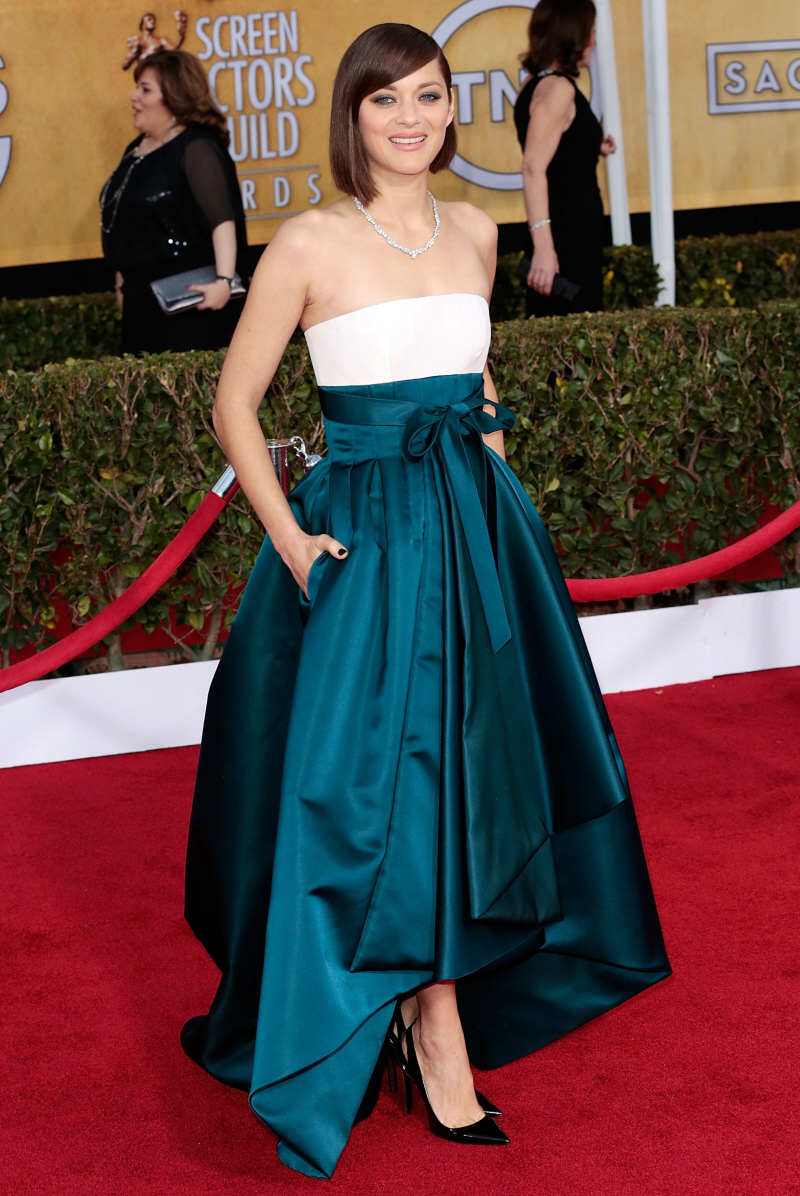 And here's Freida Pinto in Roland Mouret. This is one of those times where I think the dress was a lot prettier in motion – I really liked it when I was watching the red carpet show. But I don't care for it in these photos. Hot pink can be read in wildly diverse ways, so maybe it's just a problem with the photos? And she's so pretty otherwise – beautiful face!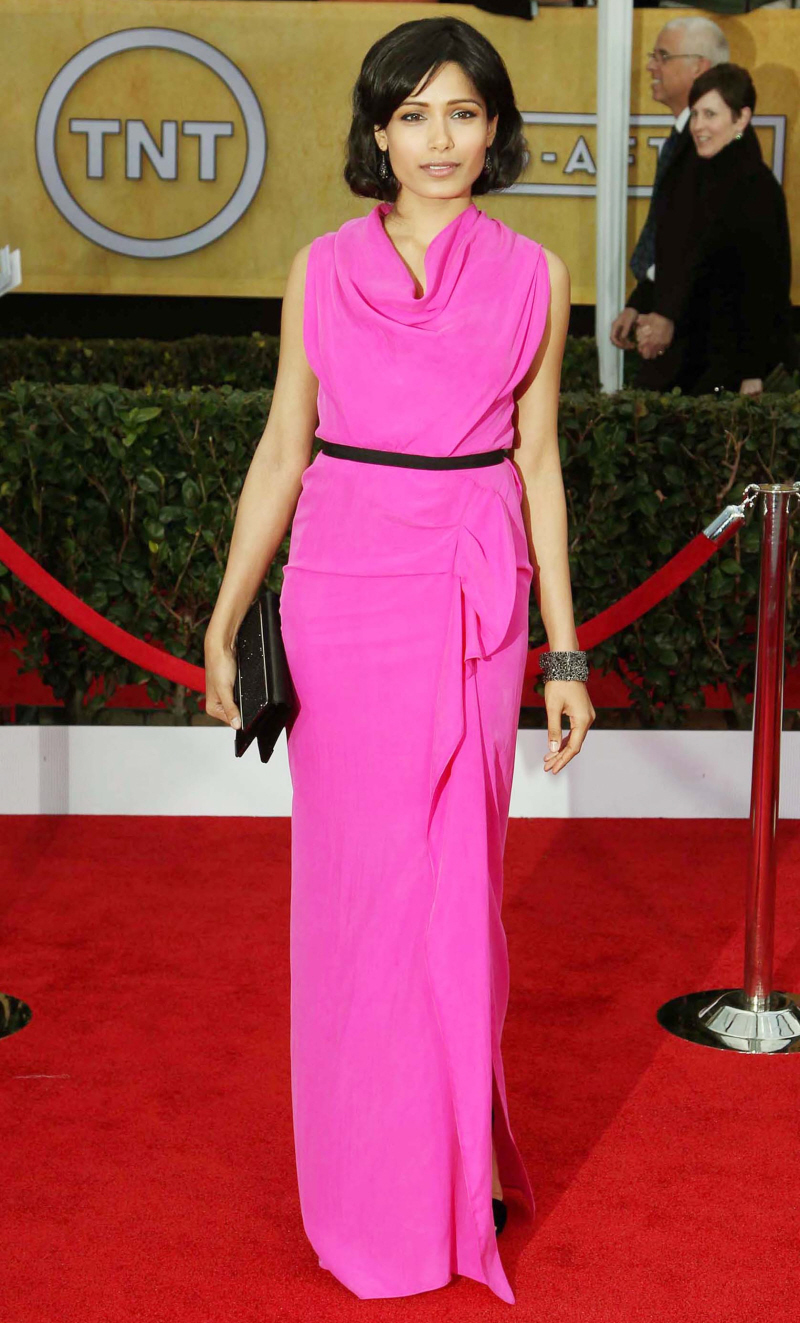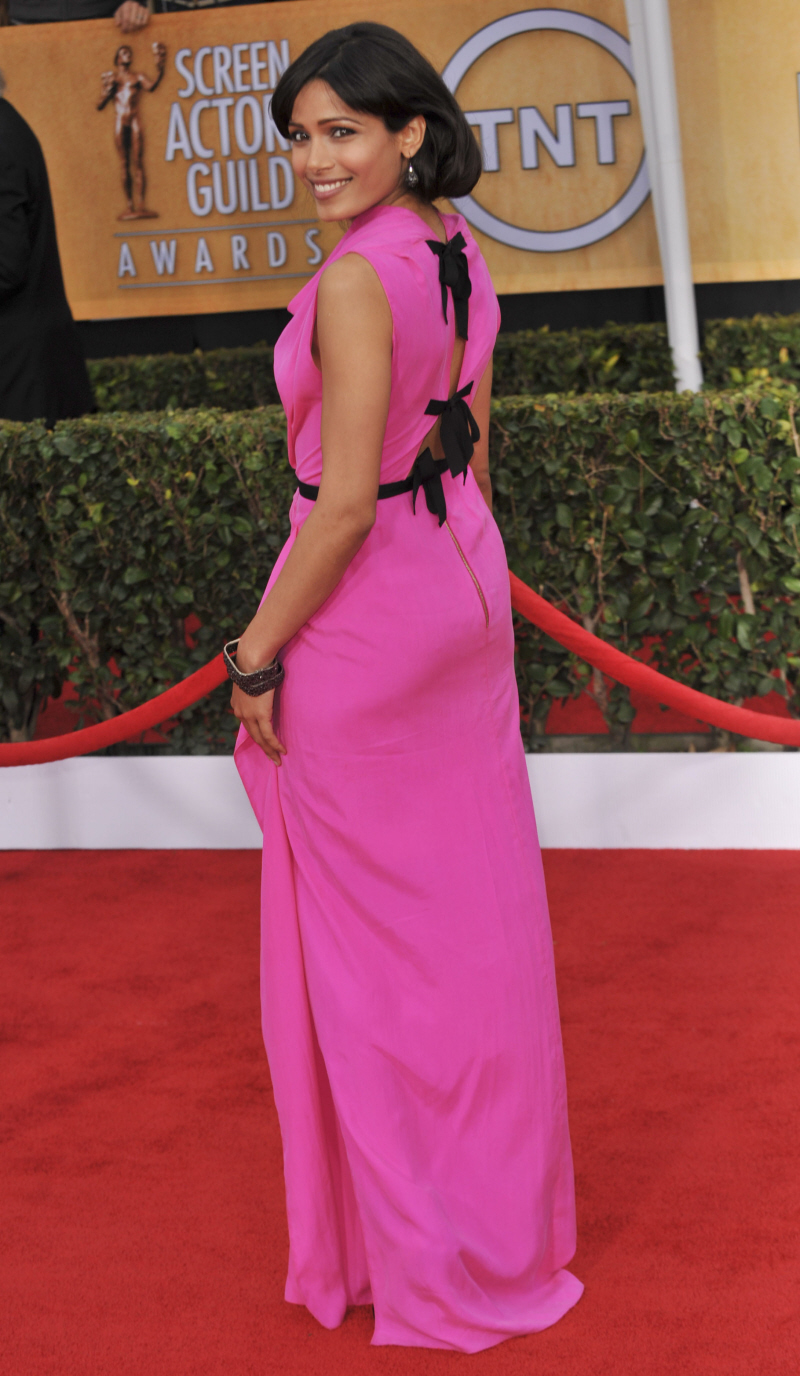 Photos courtesy of WENN, Fame/Flynet.