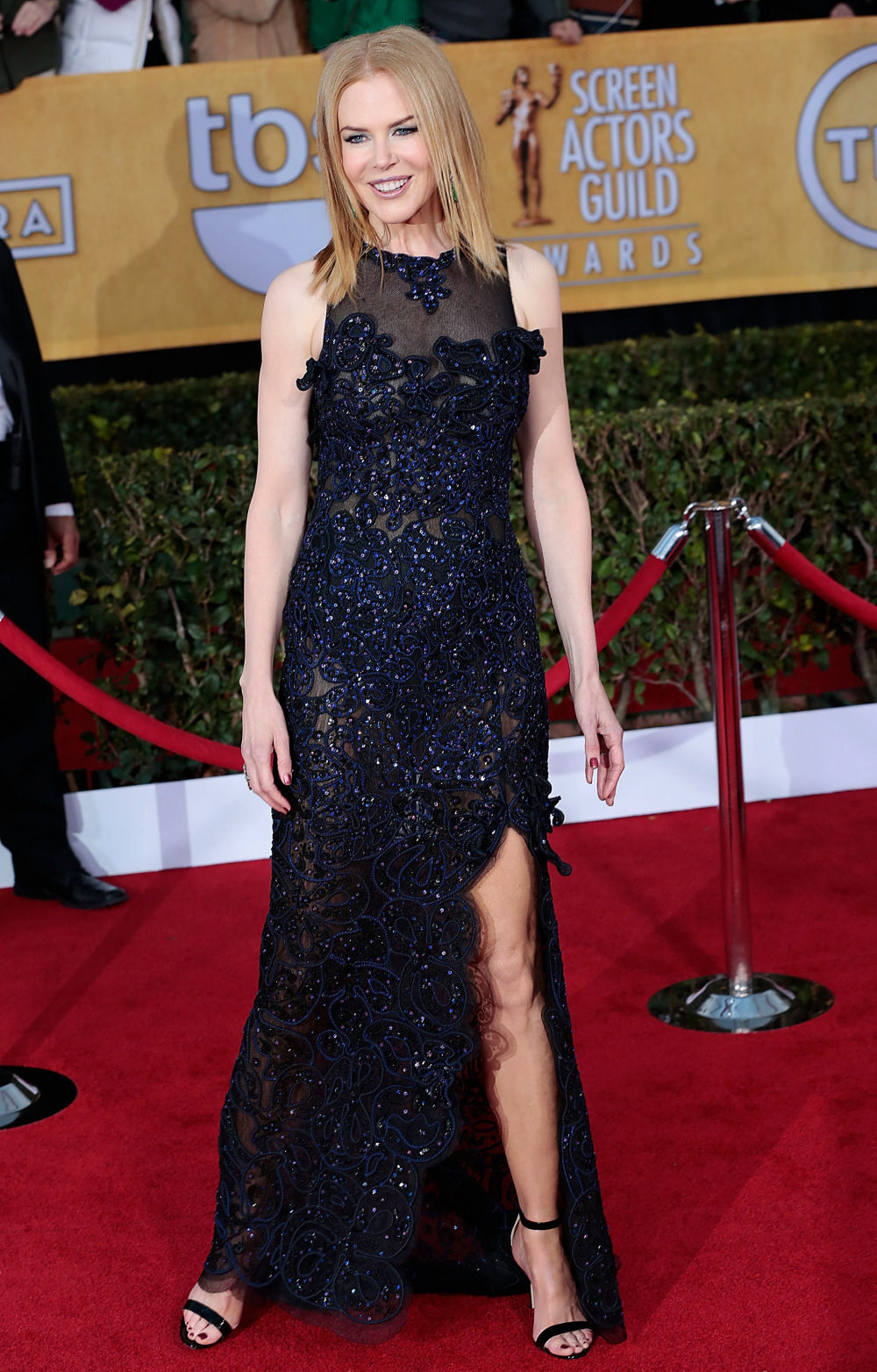 Nicole Kidman was a double-loser last night. She was nominated for Supporting Female Actor for The Paperboy (she lost to Anne Hathaway) and for Female Actor in a TV Movie (she lost to Julianne Moore). The one category which I'm really happy about is the TV Movie one – Nicole just looked flat-out awful (as in, crazy Botox-face and lip injections) in Hemingway & Gellhorn, and Julianne Moore killed it in Game Change, so I'm glad that Nicole keeps on having to eat it when Julianne wins. What's nice is that I think Nicole has acknowledged to herself that she's going to lose, because she actually looked like she was having fun last night. She sat with Naomi Watts and Liev Schreiber and she just seemed happy and "loose".
As for how she looked – during the Golden Globes weekend, her face looked kind of crazy, but I actually thought "the freeze" looked a bit looser and "un-frozen" a little bit. The haircut helped – I think she was going for a blunt-cut, rock n' roll style, but it looked kind of stringy at times. Her Vivienne Westwood gown was the bomb, though. It was one of my favorite dresses of the night. Beautiful color, great fit, lovely design. It suited her too.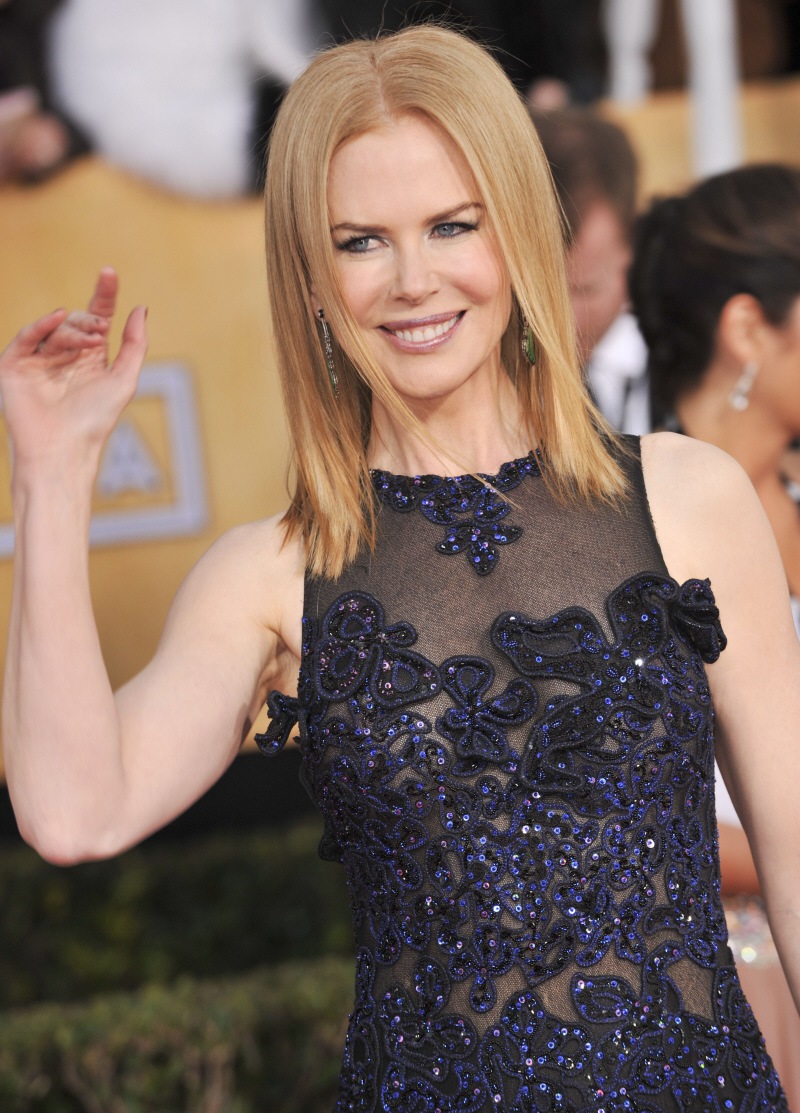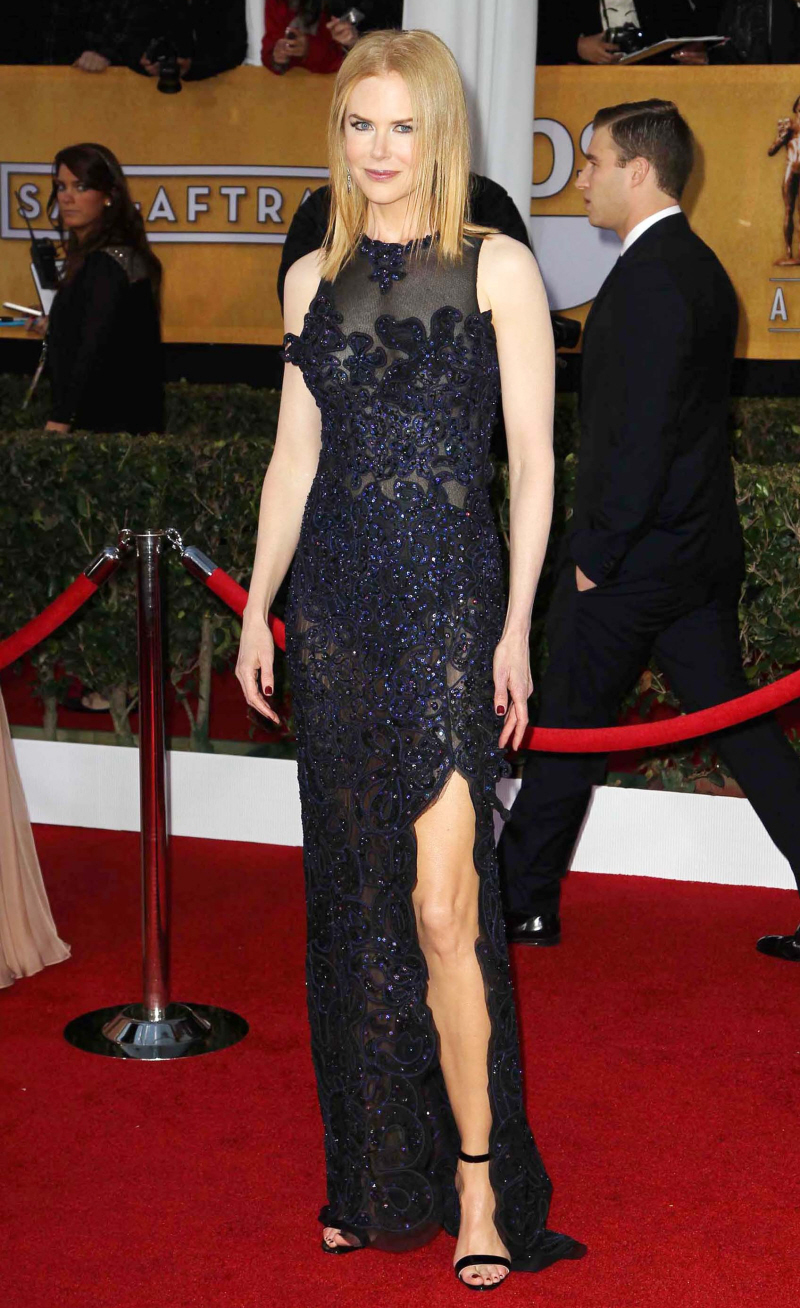 Naomi Watts wore this totally boring Marchesa wedding dress. Right? There was nothing special about this dress at all, and there was nothing about to differentiate it from a wedding gown. She's a beautiful woman, and I love that she doesn't look "worked on" but I expect more from her, style-wise. I guess the nicest thing I can say is that for Marchesa, at least it's not actively awful, you know? It's just nondescript, boring and bridal.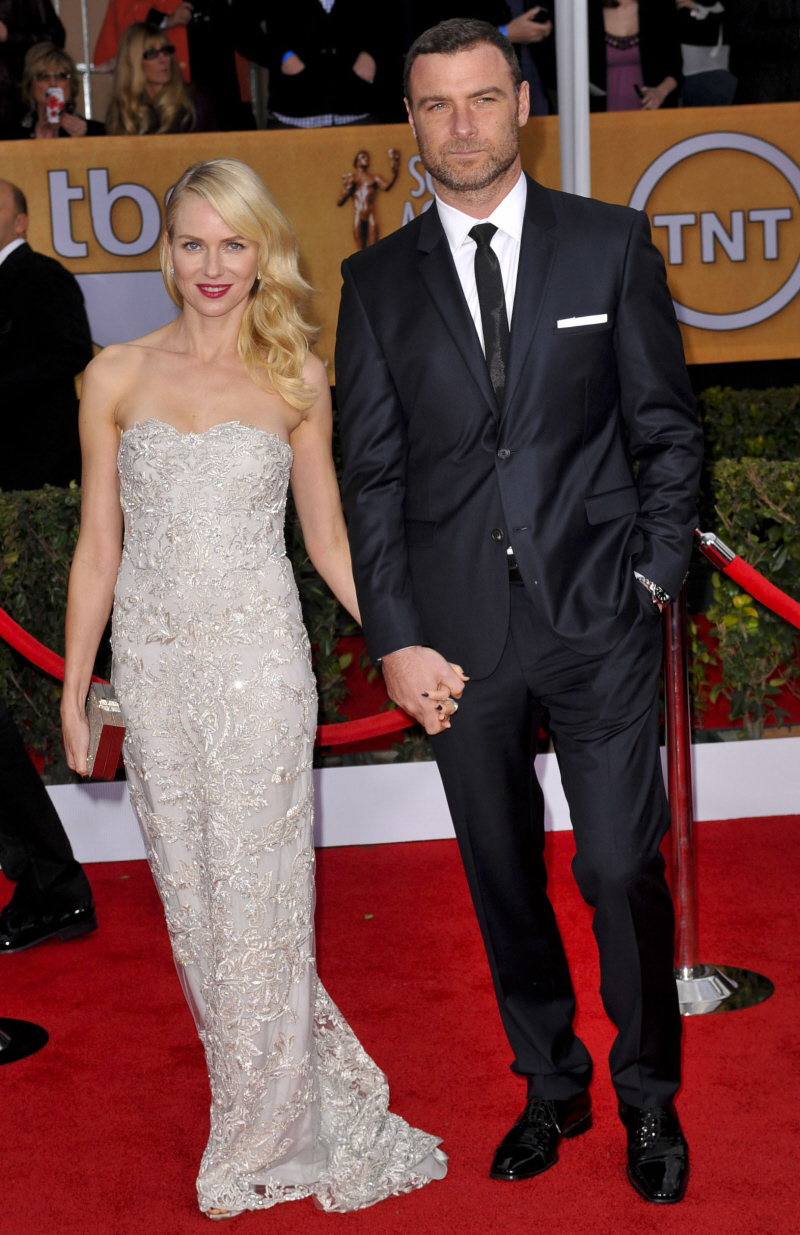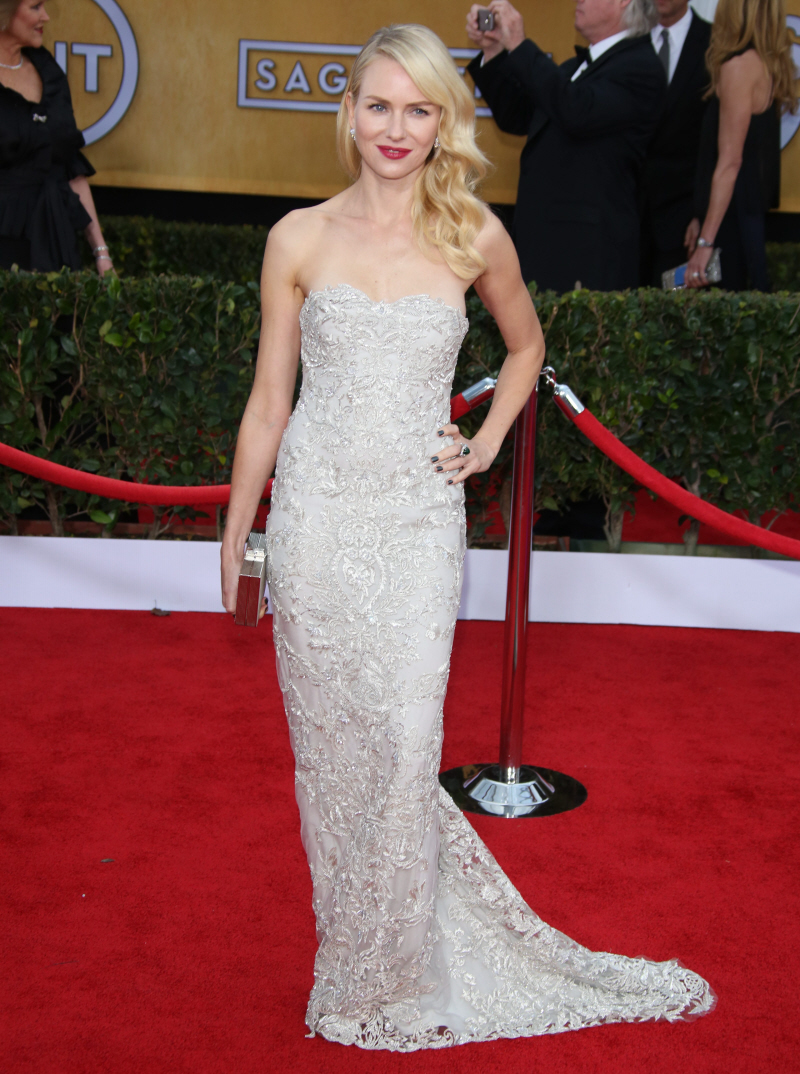 In my mind, Kerry Washington regrets getting bangs. In my mind, she's still trying to figure out how to do her hair because she realizes she made a huge mistake by chopping her hair and getting those awful bangs trauma. Thus, she side-swept them and tried to make the best of it. But I can still see them, and they haunt me. As for her dress – Rodarte. Eh. Much like Naomi, I expect more from Kerry, and I expect her not to wear a damn wedding dress. She has a great eye and she's unafraid to try different looks, but this just looks like a re-worked doily and tablecloth.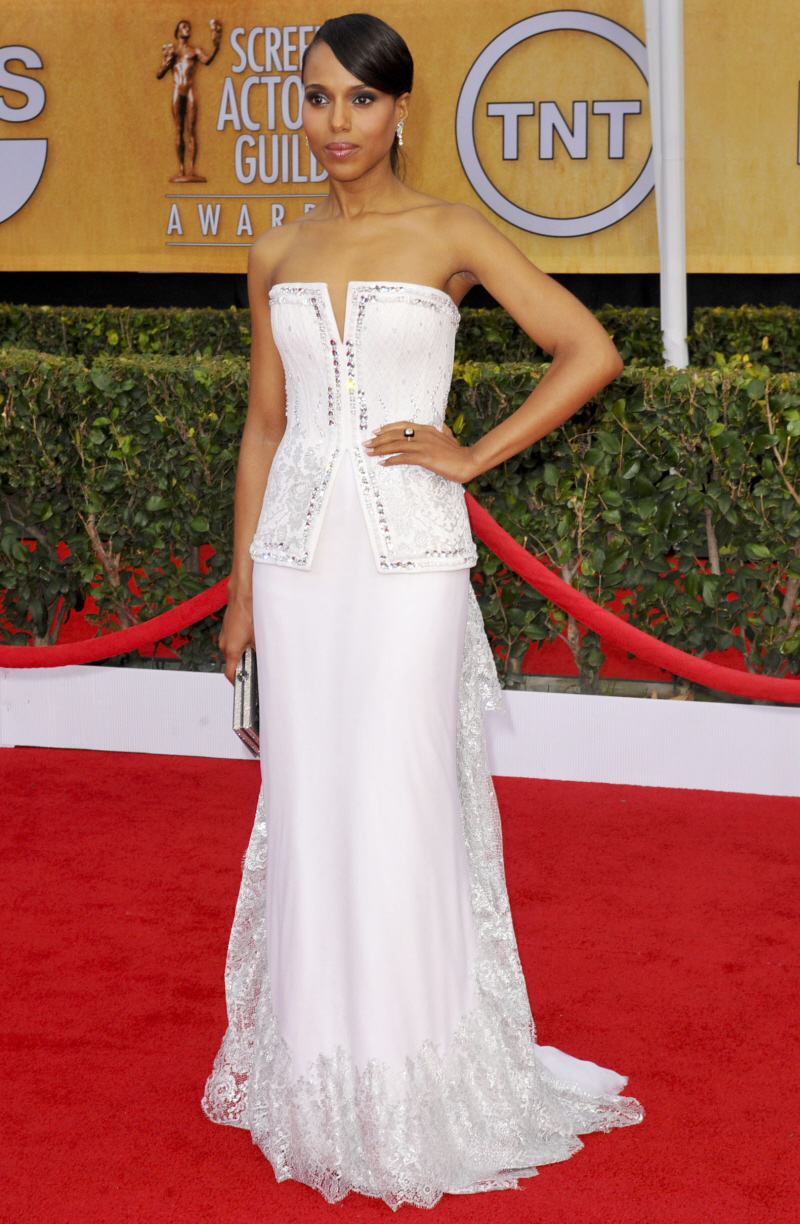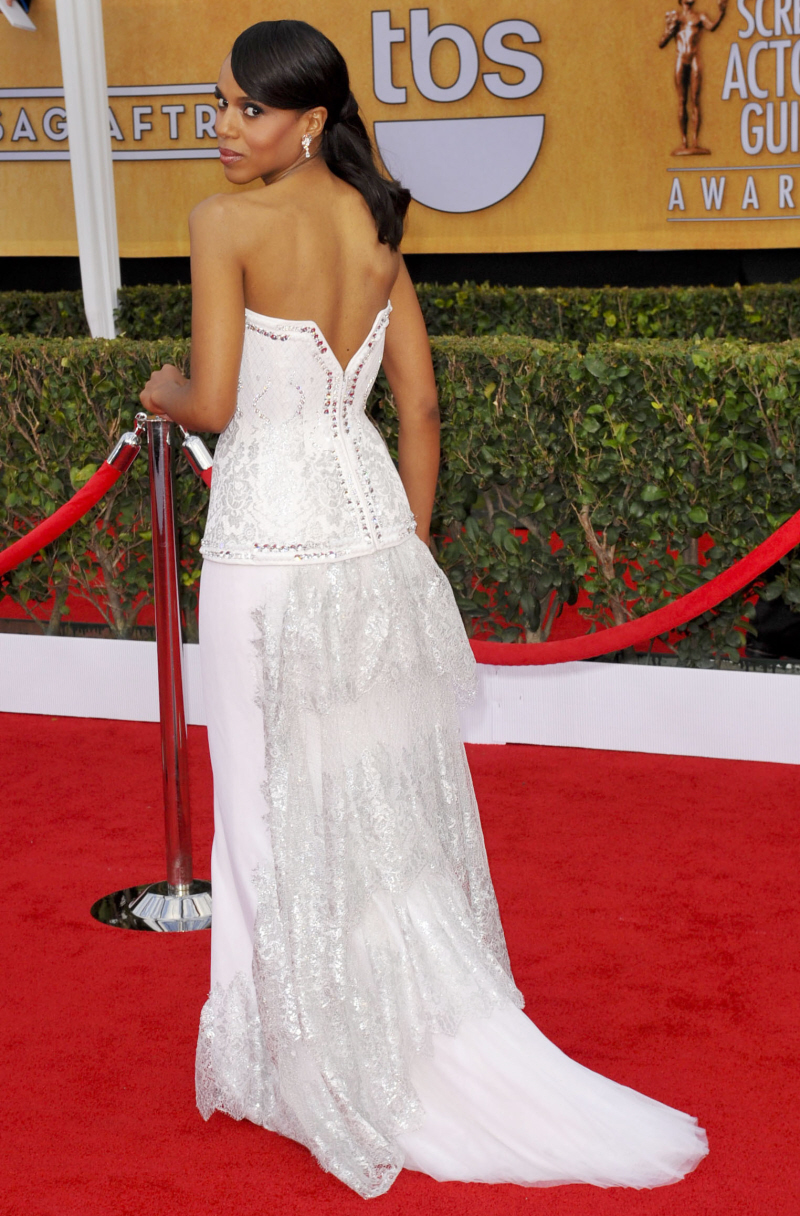 Photos courtesy of FayesVision/WENN, Fame/Flynet.