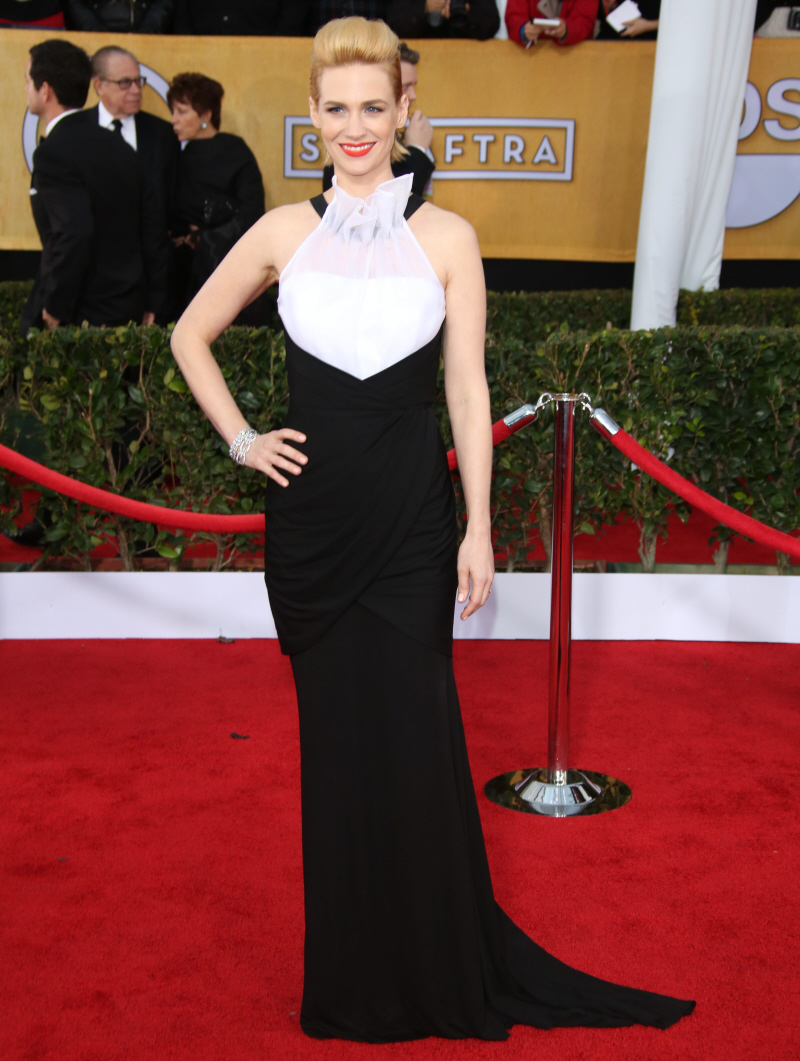 Do you know that it's taken me THIS LONG to realize that Christina Hendricks was nowhere to be seen at the Golden Globes? She wasn't nominated for a Golden Globe or a SAG for Best Supporting Actress for Mad Men, which is crime because last season her storyline on Mad Men was amazing and thought-provoking and she killed it. Christina was nominated this year as part of the Mad Men ensemble, but even then she didn't come out. Now I know what was missing the past few weeks – Hendricks tatas! I miss them. Where art thou, Titsy McGinge?
Anyway, these photos are of the Mad Men cast members who did make it to the SAGs. Let's begin with the mess that is January Jones. Her dress is Prabal Gurung, a designer that I don't have a really strong opinion on either way, but this is maybe the worst, the cheapest-looking Gurung dress I've ever seen. It's just poorly designed in total. And January did the dress NO favors with her dystopian hair and her too-heavy makeup. YIKES.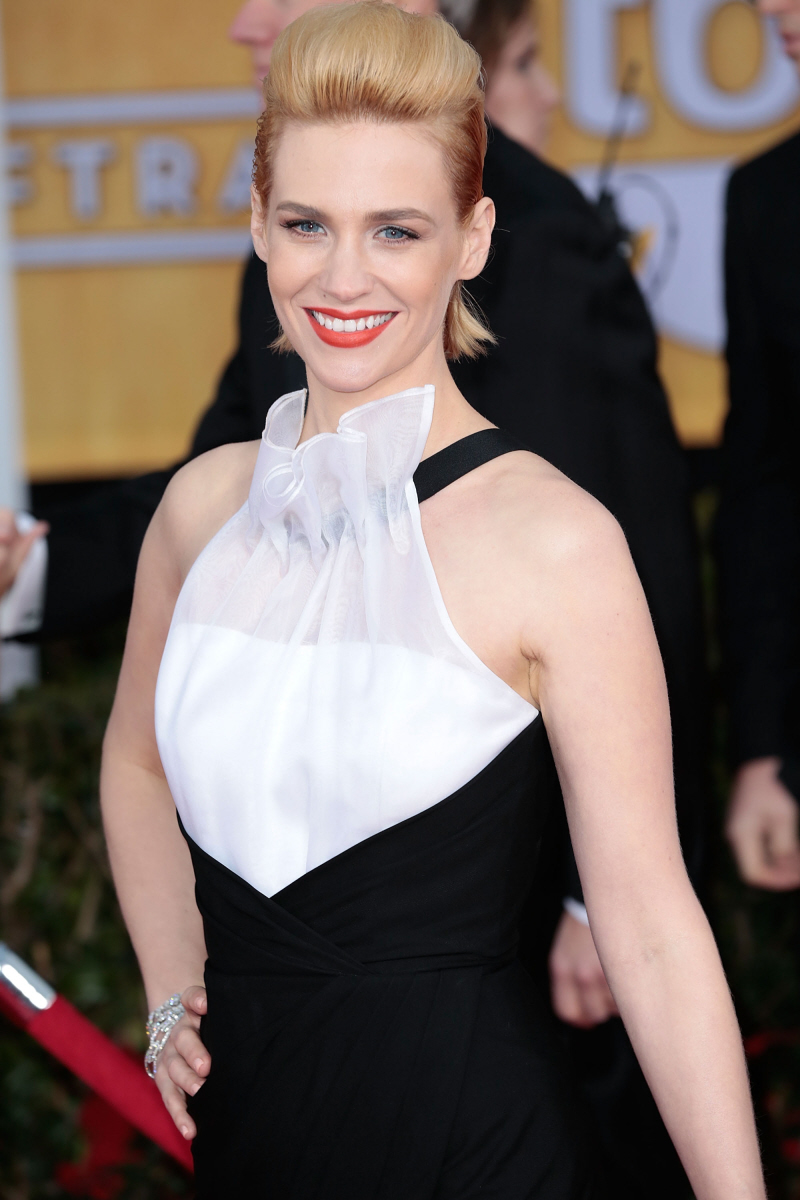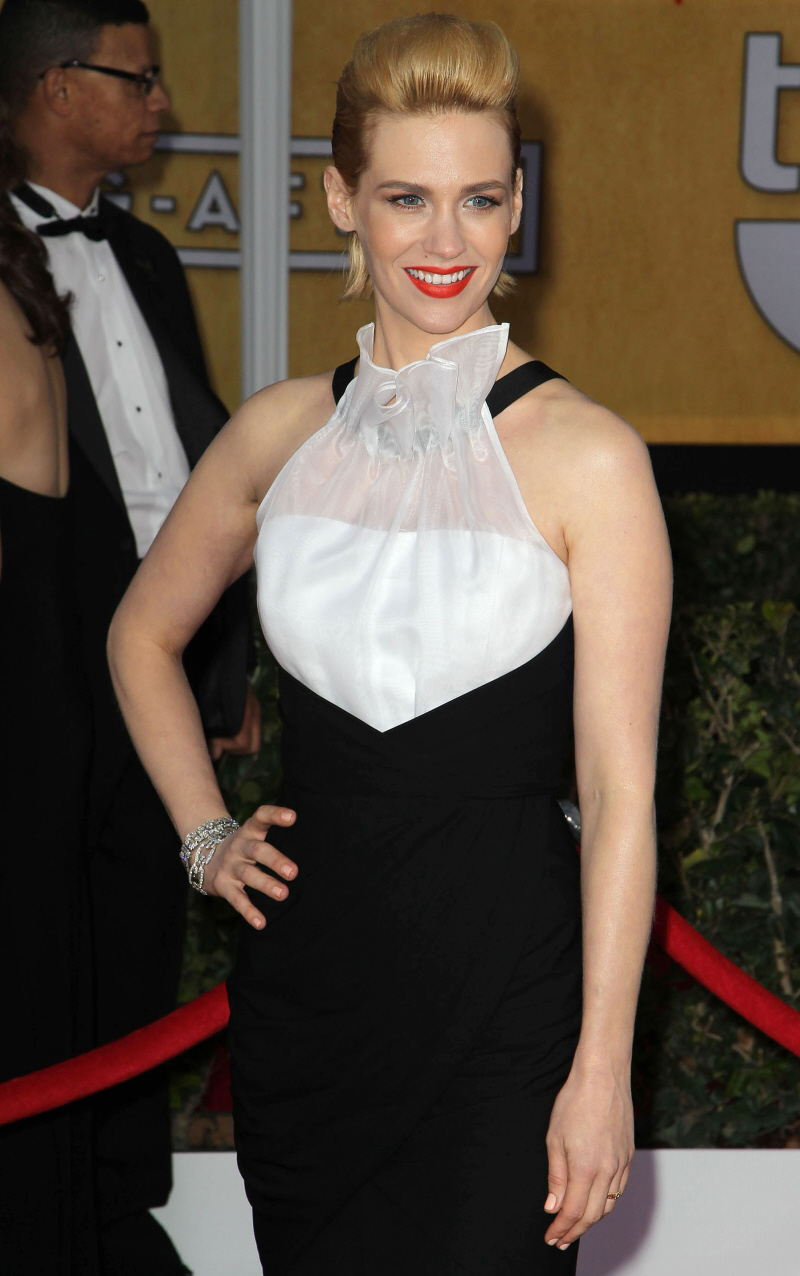 Elisabeth Moss in a subdued and cute Dolce & Gabbana. I like it because she's not trying to "win" the red carpet, and because she kept it simple. She looks adorable.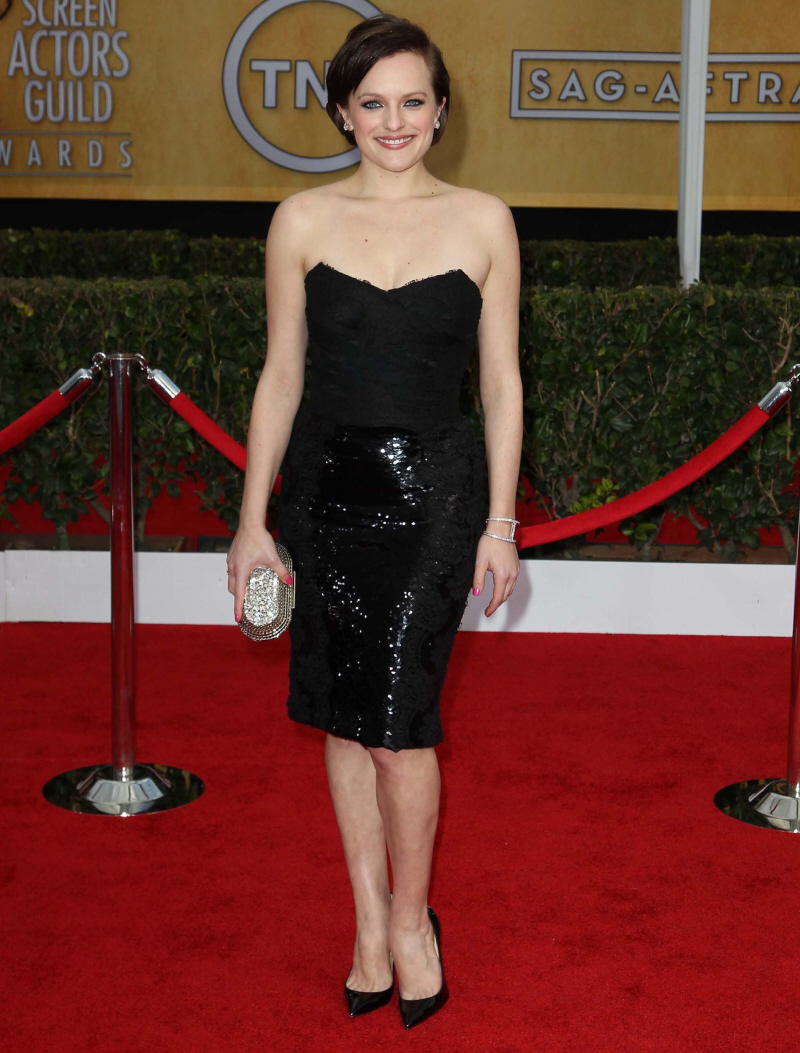 Jon Hamm and his girlfriend Jennifer Westfeldt. I hope this doesn't offend the faithful but JESUS H!!!!! Her face is ten kinds of crazy. She looks like she's trying to morph into Renee Zellweger, right? I swear, the state of Jennifer Westfeldt makes me like Jon Hamm less.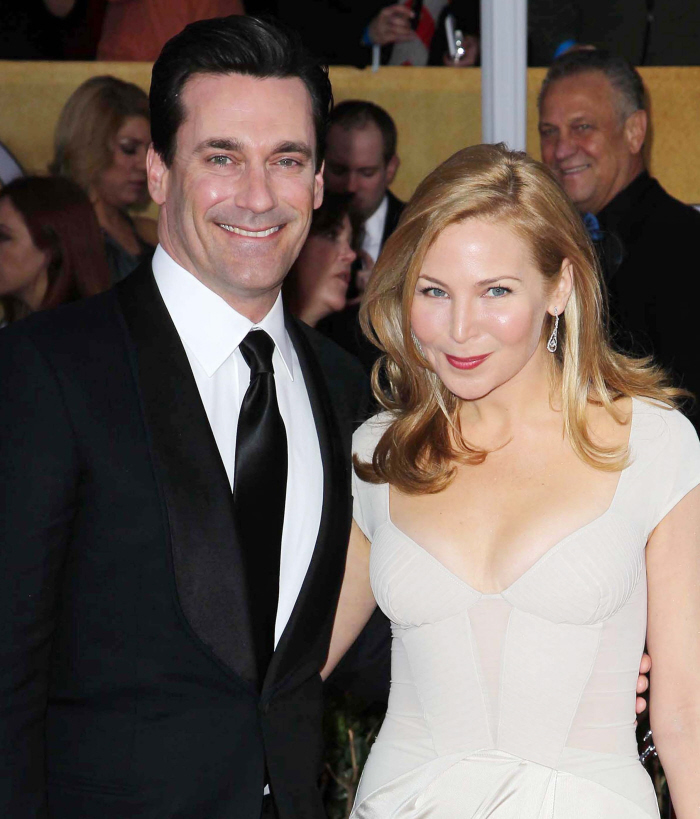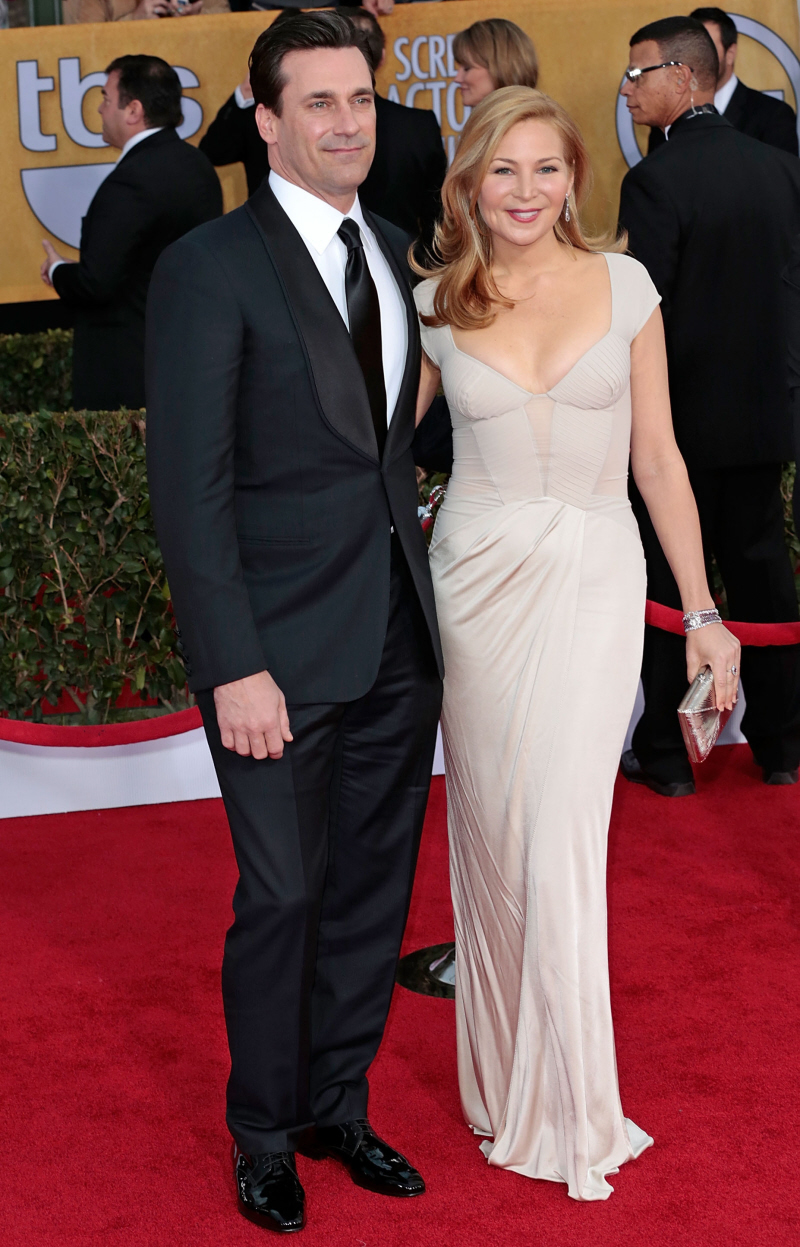 Vincent Kartheiser and his girlfriend, the Lady Lazarus, Alexis Bleidel. He looks old (right?) and she looks like Emily Deschanel. Still, I love that they're a couple now.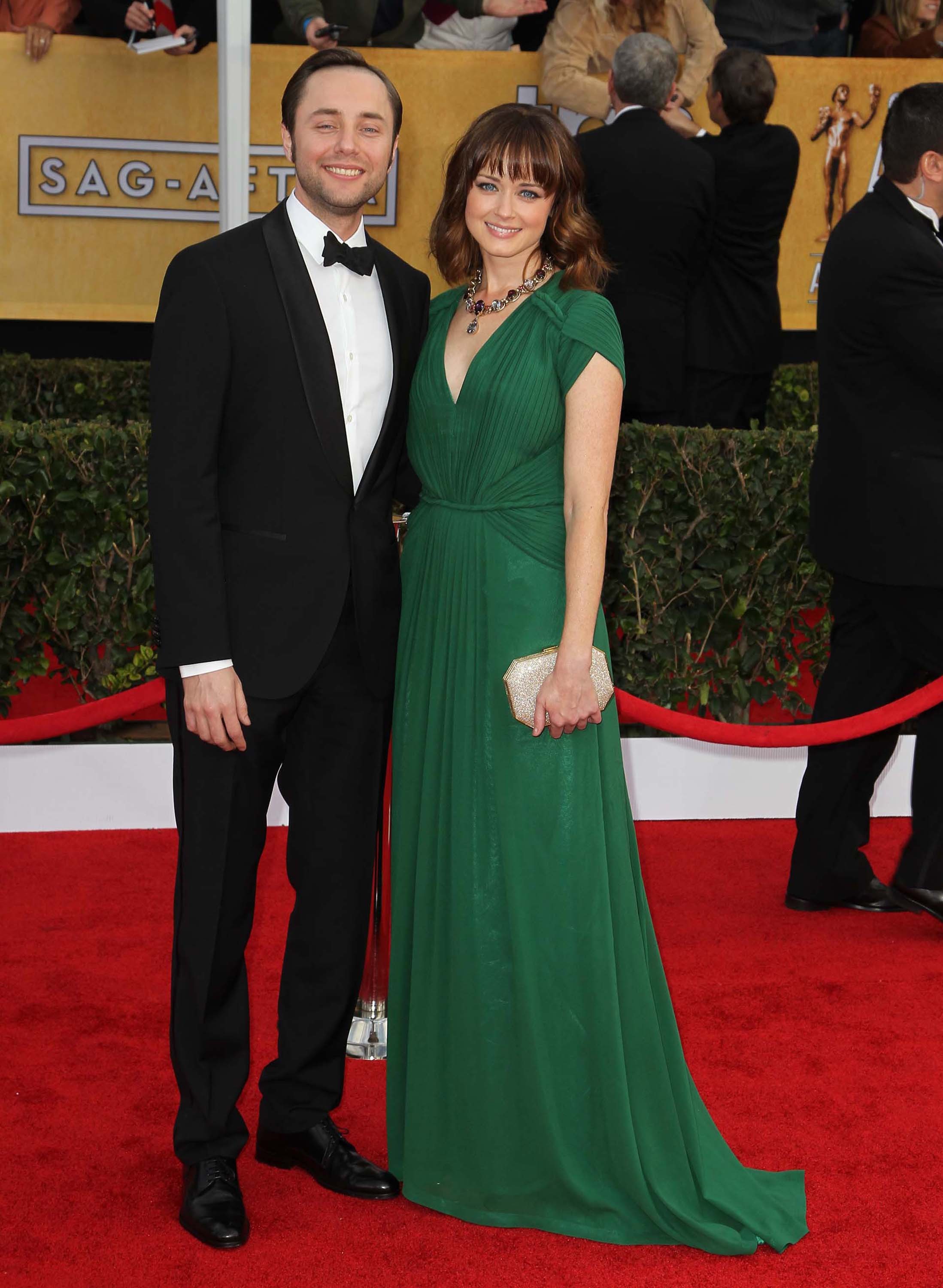 I'm trying not to be a full-on Jessica Pare-hater. It's not her fault that Megan Draper sucks so hard. But good God! The closeup of just her face startled me. From a distance, in the full-length photo, she looks okay in the green Jason Wu though. It's not a great dress, but I do like the color.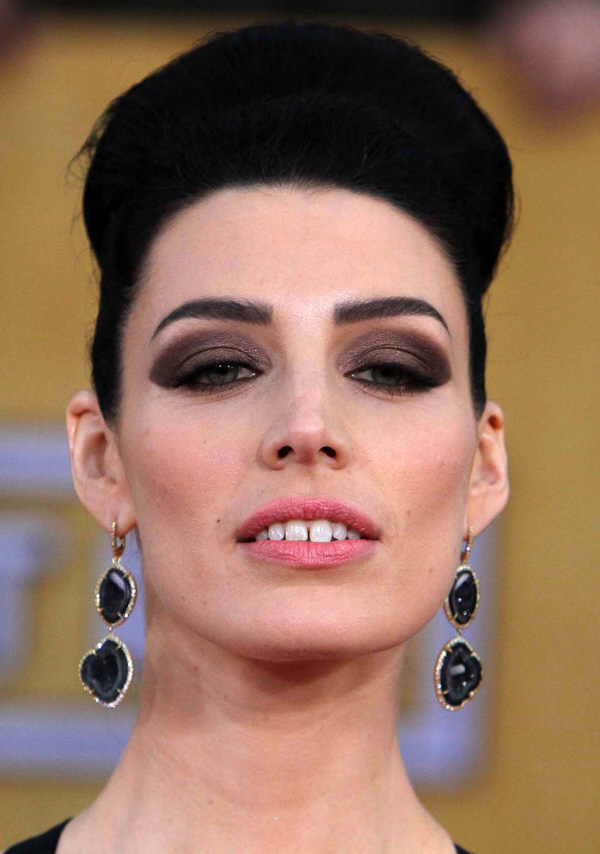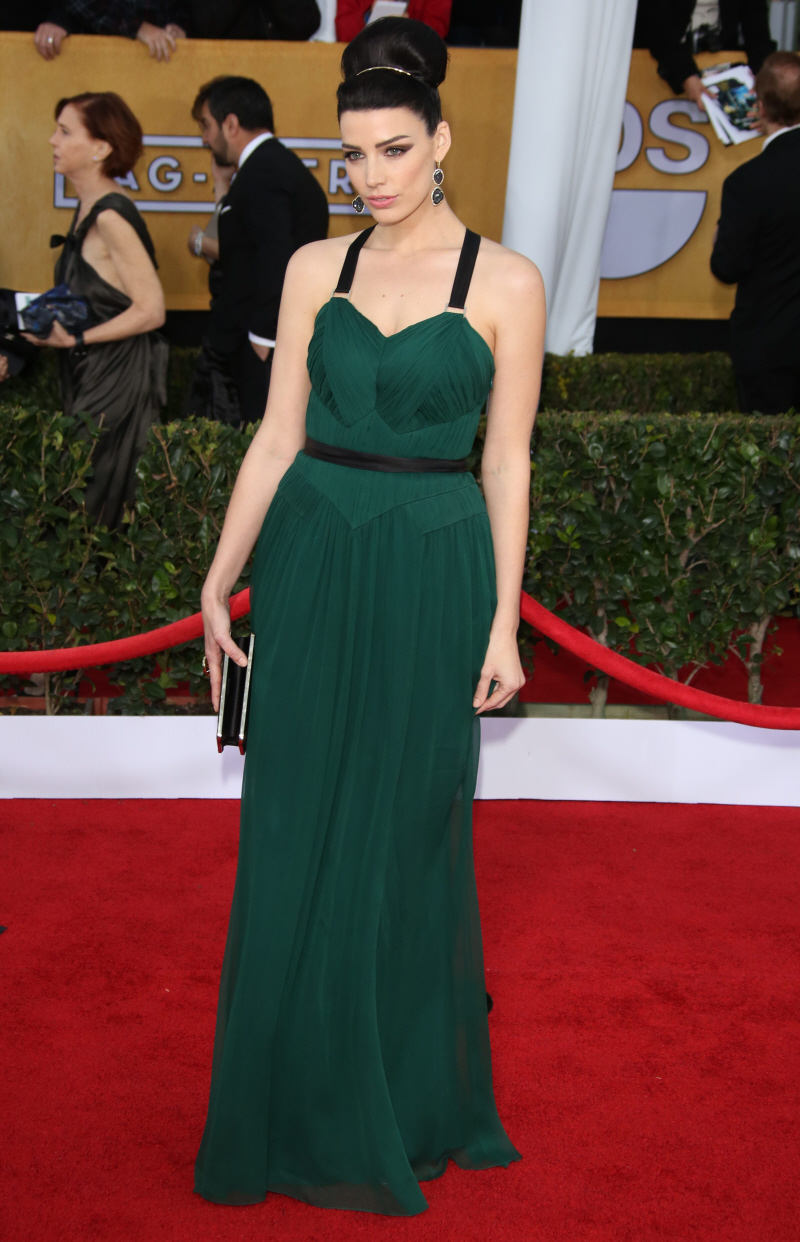 Photos courtesy of WENN, Fame/Flynet.