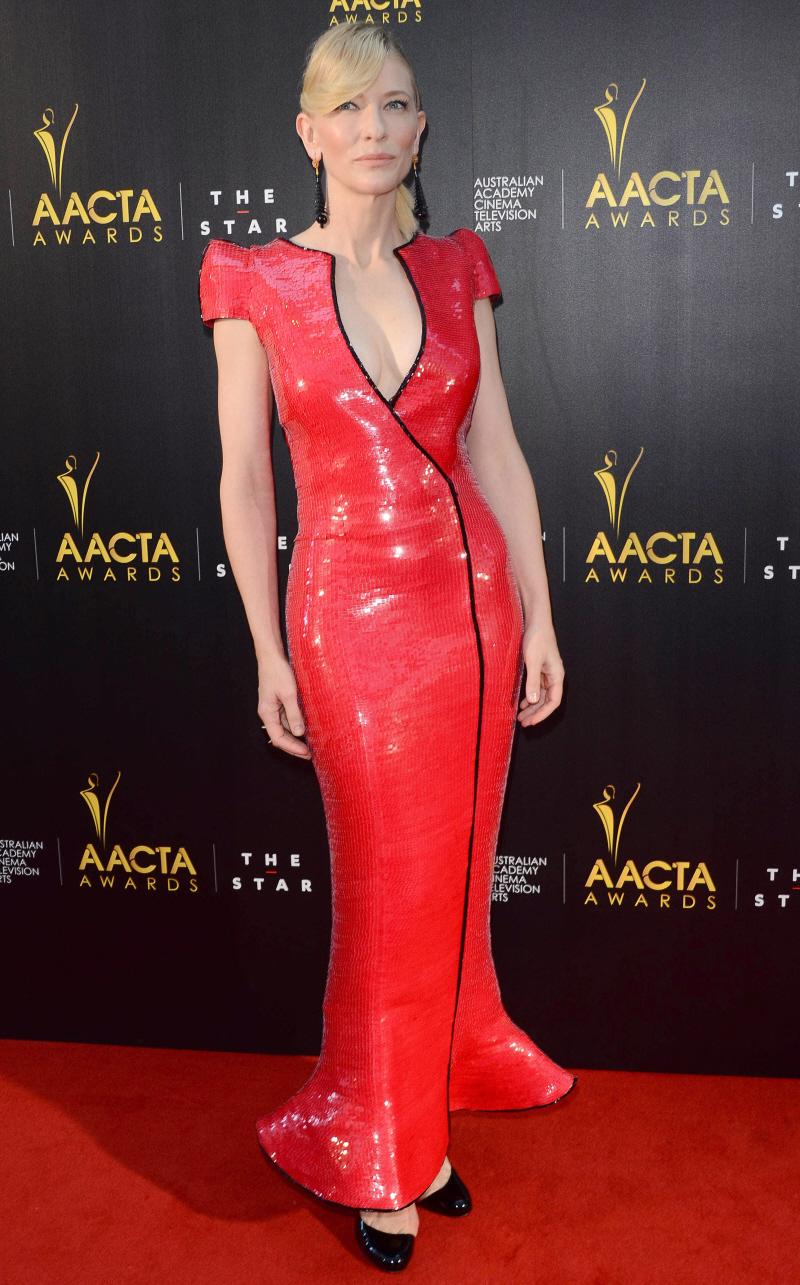 These are some photos from last night's (today's?) 2nd AACTA Awards (The Australian Academy of Cinema and Television Arts Award) red carpet in Sydney. The red carpet got a decent turnout, especially because my lady Cate Blanchett made an appearance! Cate wore Armani Privé, one of her favorite labels. I can't say I'm totally in love with this, but I like that she tried it and that she makes this bizarre, stiff-looking design look so regal. I miss her on red carpets, don't you? Maybe she'll come to the Oscars this year. PLEASE?! Also: Cate's boobs look awesome, right? I hope my girls hold up so well.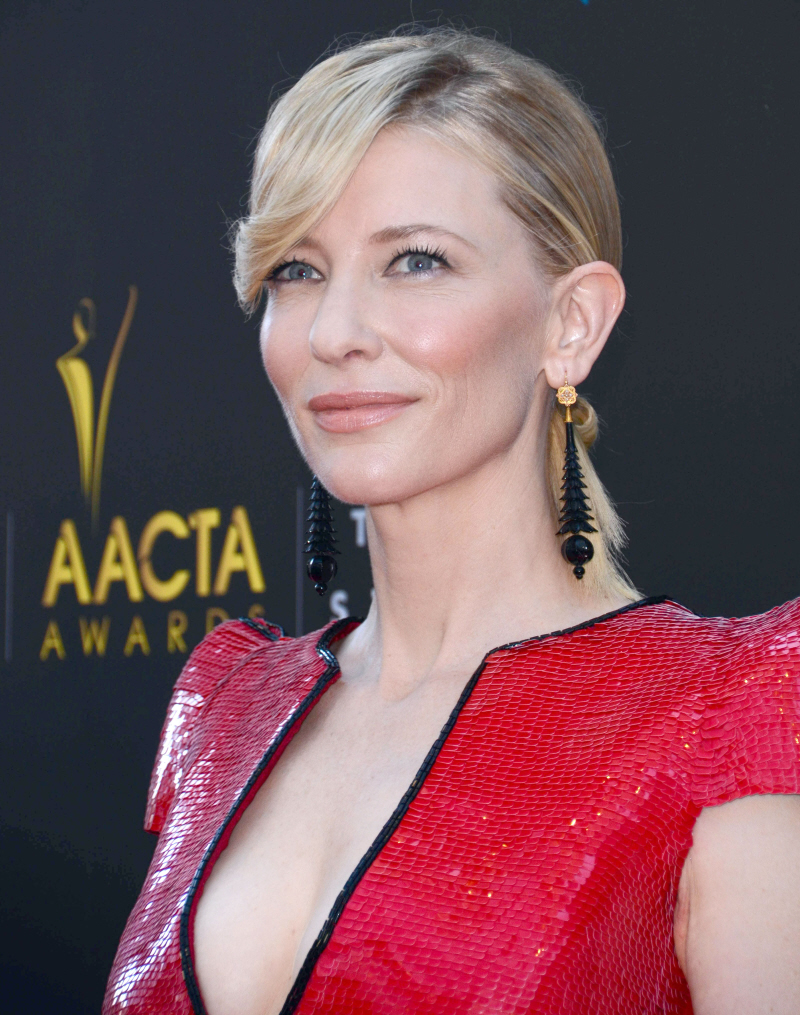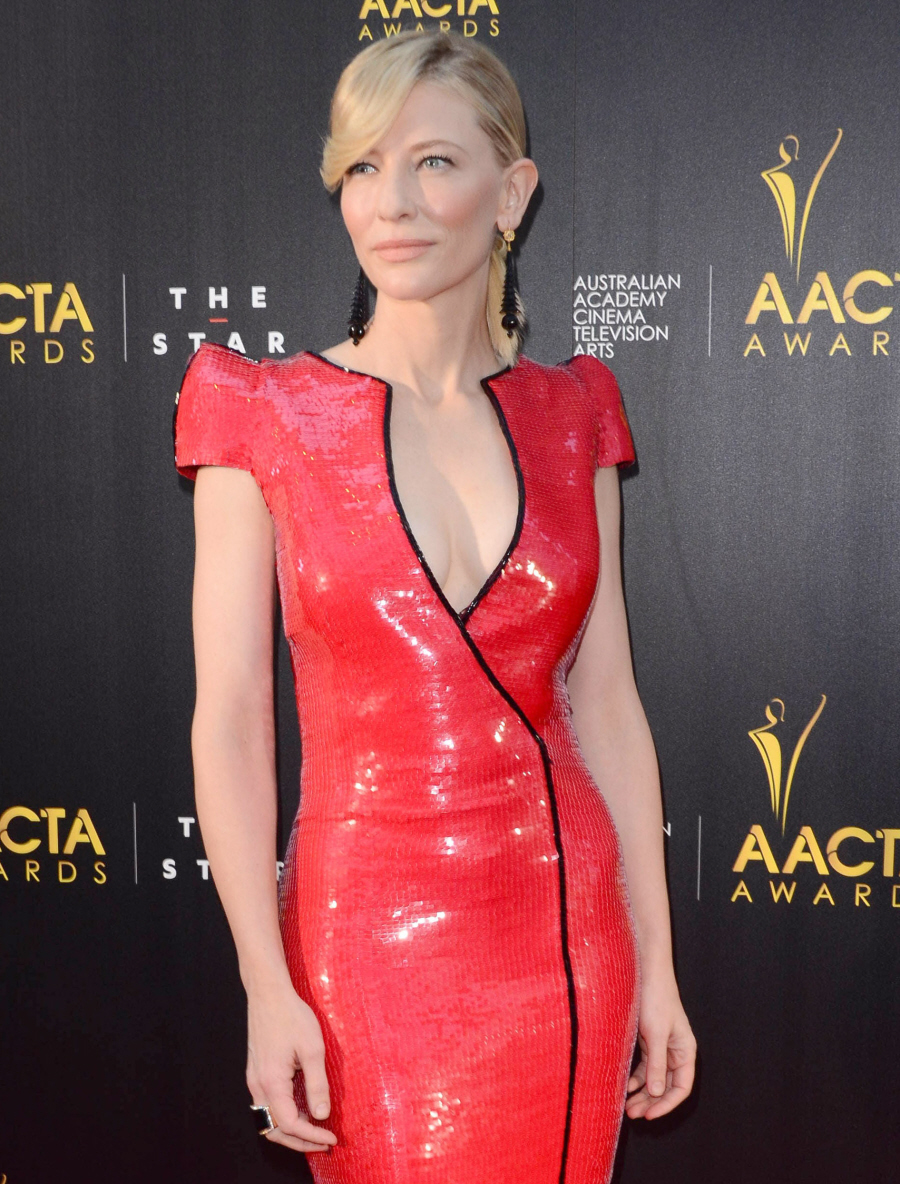 Nicole Kidman in Erdem. This is a weird color for her, right? Granted, very few women could pull this off, but does Nicole? She comes close to pulling it off I think. As for the Botox and lip-injections and her hair… disaster.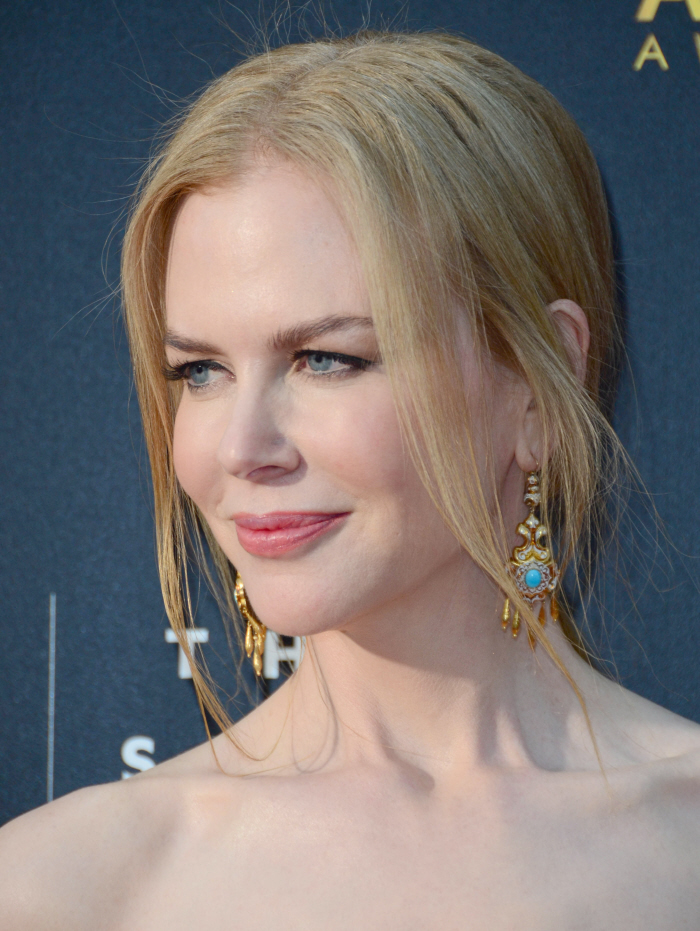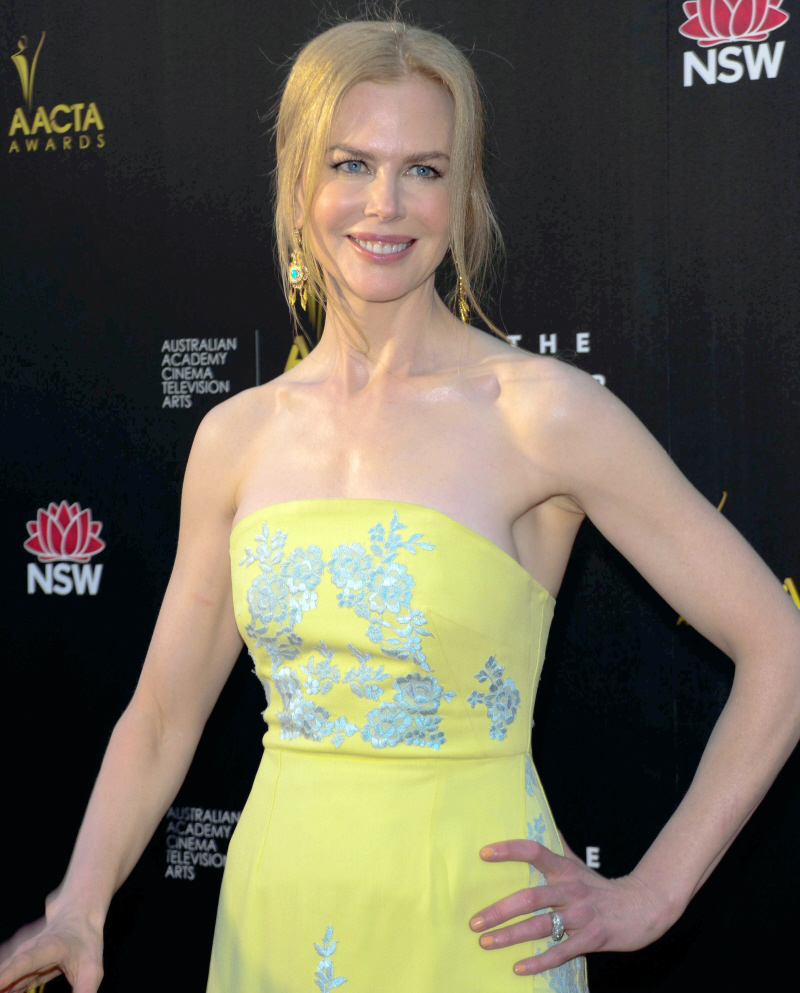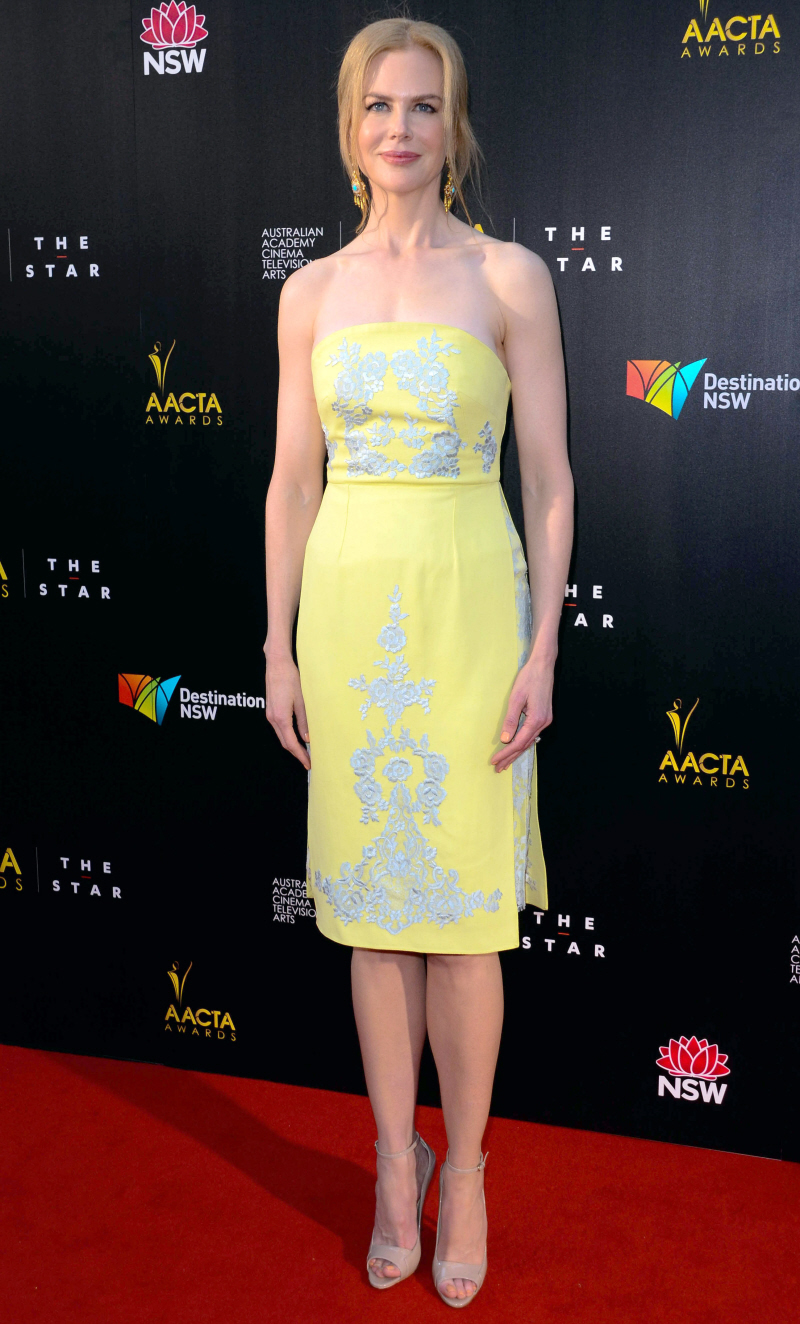 Here's Gemma Arterton and Jeremy Renner (they're starring together in that Hansel & Gretel movie – they were at the Aussie premiere just hours beforehand). Gemma is wearing Vivienne Westwood. Here's the thing about Gemma: I love her and I think she's beautiful and she has a gorgeous, curvy figure. "Curvy" being "stacked like a brick s—thouse" not as some kind of code for "heavy". She's a beautiful curvy girl. But I kind of think Gemma has style issues, maybe because of her body and maybe because she just has kind of weird style. Anyway, I'd like to see her improve! Because if she starts getting it right, people will pay more attention to her. Also: that lipstick & hairstyle will need to go.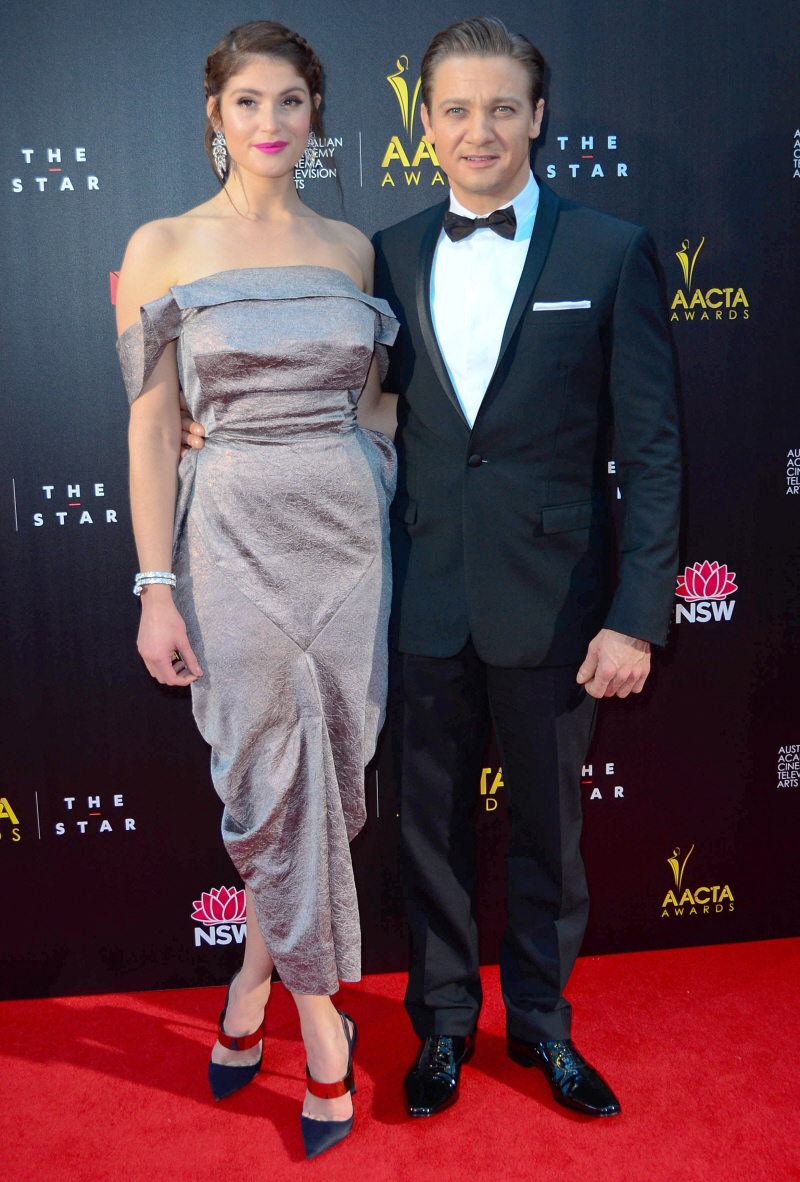 Bonus Hugo Weaving! Because I know you like him.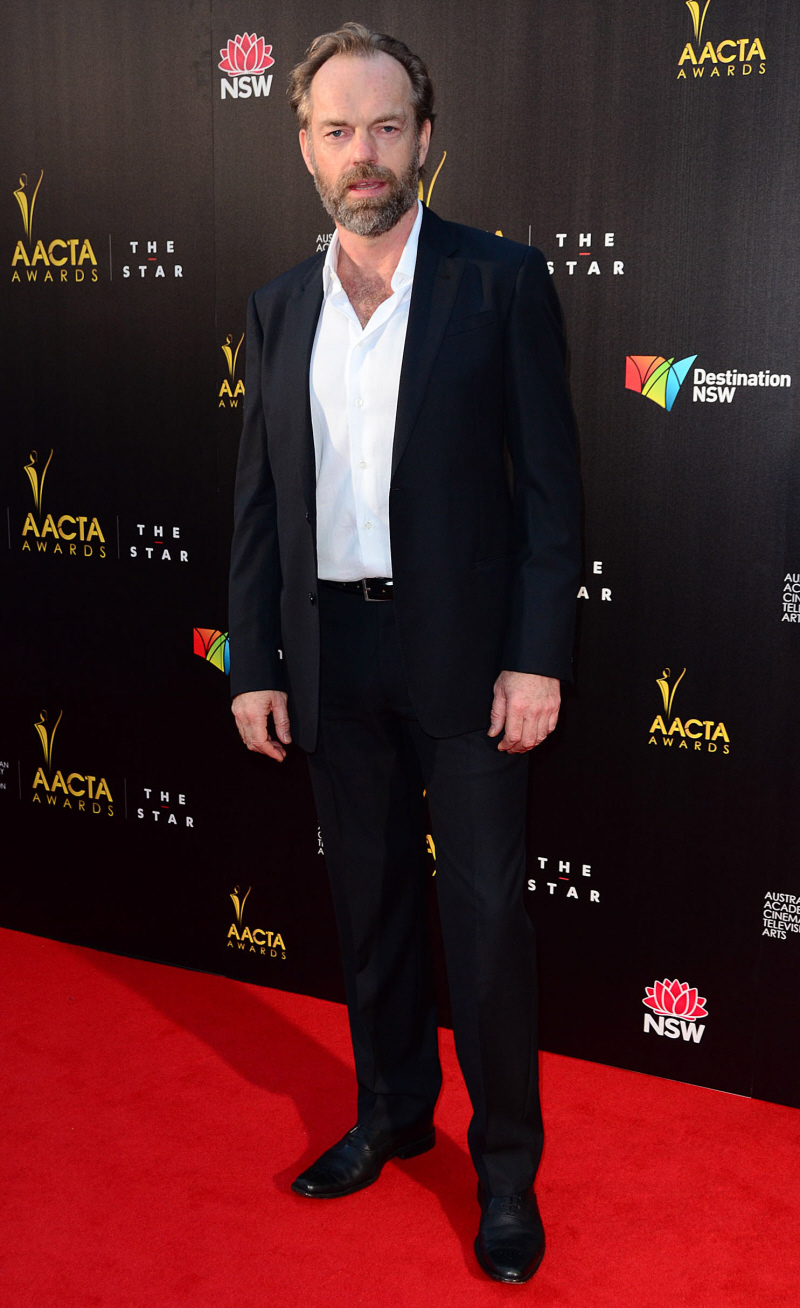 Photos courtesy of WENN.com.