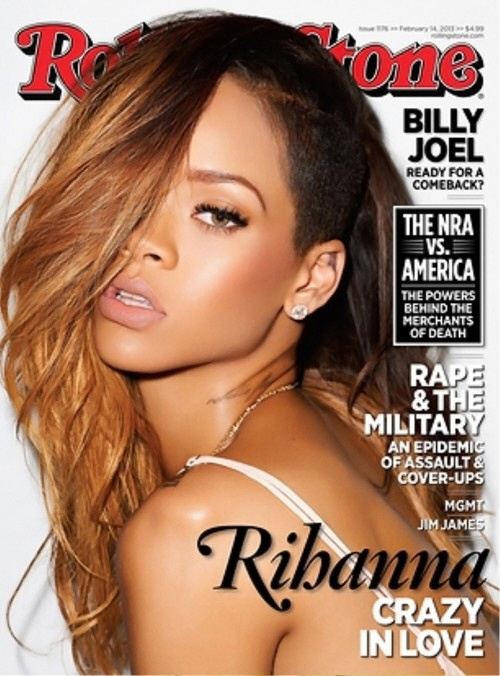 Rihanna covers the new issue of Rolling Stone in a piece RS has titled "Crazy In Love". For real – this crap is "crazy". Over the past few months, I've tried to go easy on Rihanna because yelling at her isn't going to change anything. She's the kind of woman who thrives when she feels like "the world is against her." So you can yell all you want about Rihanna getting back with Chris Brown, but I just feel like… it's not going to change anything. I guess I should also acknowledge that while I continue to flat-out hate Chris Brown, I've grown to dislike Rihanna too. It's not a comparison – Chris will always be so much worse. But I wish Rihanna was… I don't know… stronger? I wish she made smarter life decisions. I wish that Rolling Stone covers stopped the cycle of abuse. I wish I believed that Chris Brown really has changed. Instead, I just think Rihanna's statements in this interview will be used against her the next time Chris tries to kill her. Some highlights from the interview:
Rihanna has opened up like never before about getting back together with her ex-boyfriend, Chris Brown, and what it means for her public image.

"I decided it was more important for me to be happy," she tells contributing editor Josh Eells in the new issue of Rolling Stone, out Friday, January 31st. "I wasn't going to let anybody's opinion get in the way of that. Even if it's a mistake, it's my mistake. After being tormented for so many years, being angry and dark, I'd rather just live my truth and take the backlash. I can handle it."

The couple's public reconciliation comes less than four years since Brown assaulted Rihanna the night before the 2009 Grammy Awards. Brown plead guilty to assault and performed community service, but he remains on probation.

"When you add up the pieces from the outside, it's not the cutest puzzle in the world," Rihanna says. "You see us walking somewhere, driving somewhere, in the studio, in the club, and you think you know. But it's different now. We don't have those types of arguments anymore. We talk about shit. We value each other. We know exactly what we have now, and we don't want to lose that."

And Rihanna says that if Brown were ever to display a hint of his past behavior towards her, she is ready to walk.

"He doesn't have the luxury of f–king up again," she says. "That's just not an option. I can't say that nothing else will ever go wrong. But I'm pretty solid in the knowing that he's disgusted by that. And I wouldn't have gone this far if I ever thought that was a possibility."

On being mad at Chris Brown for a really long time: "I wanted him to know what it felt like to lose me. To feel the consequences of that. So when that (stuff) came back it hit me like a ton of bricks. Like, God, you've got to be kidding right now. But I got real with myself, and I just couldn't bury the way I felt."
[From Rolling Stone & Just Jared]
Ugh. Do you really think Chris Brown feels like he doesn't have the "luxury of f—king up again"? Because it feels like Chris doesn't give a crap about what is and is not a luxury. Keep in mind that this interview was probably done several weeks ago – perhaps back when Rihanna rushed to Paris to keep her eye on Chris and he spent his time between Rihanna's hotel and the Karreuche Tran's hotel on the other side of town? Or how about all of the times he and Karrueche have been seen out together in the past few months? It doesn't feel like Chris values his relationship with Rihanna at all – it feels like he's playing Rihanna and Karrueche against each other for his affection. Classic abuser.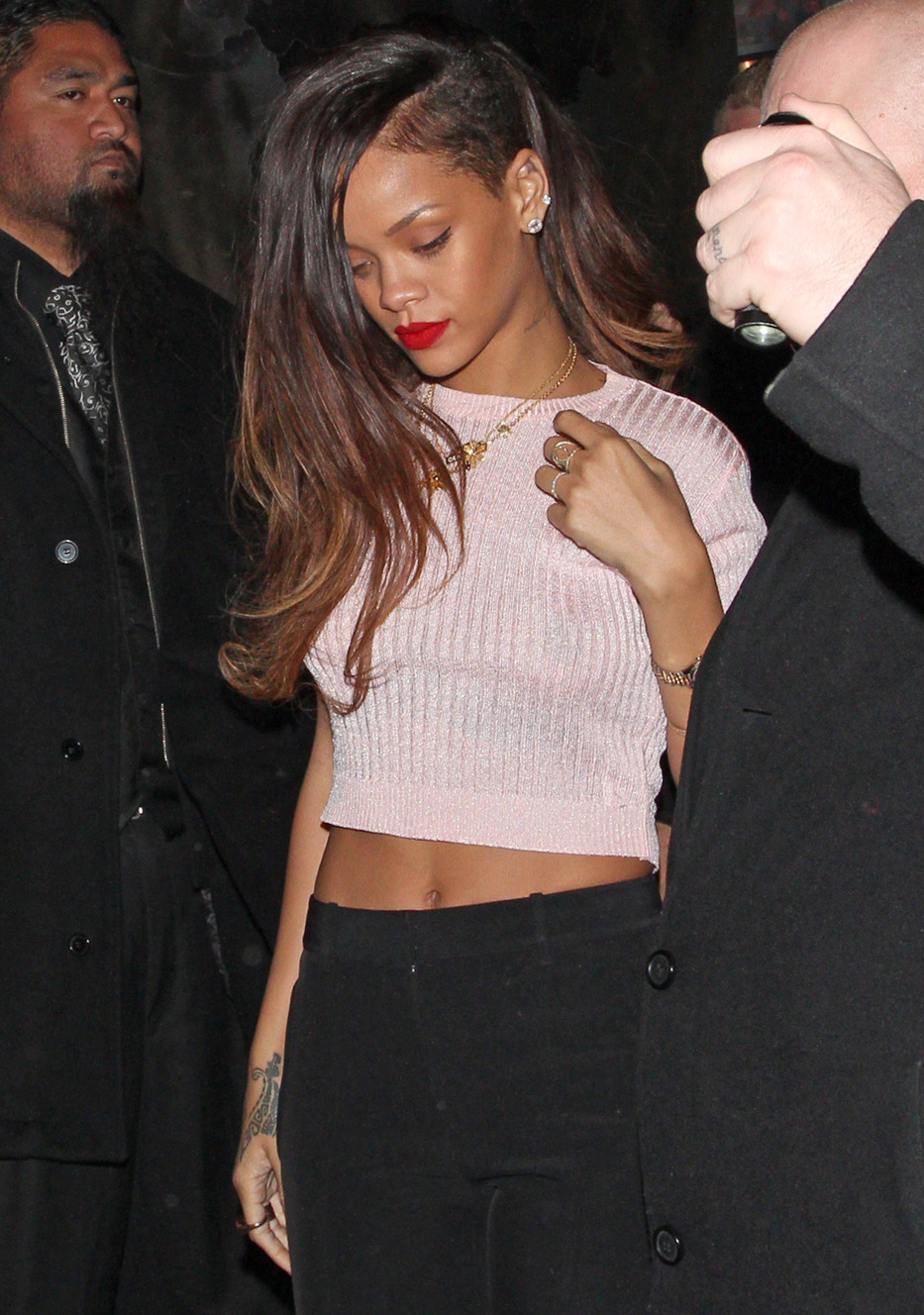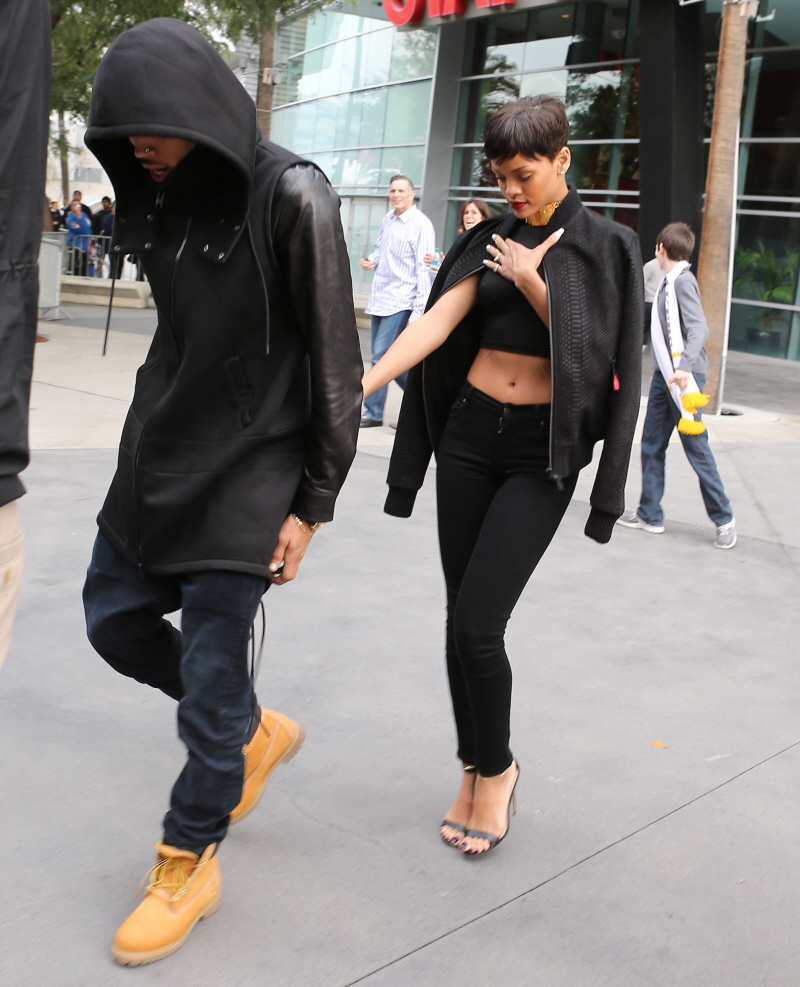 Cover courtesy of Rolling Stone, additional images courtesy of PCN & Fame/Flynet.