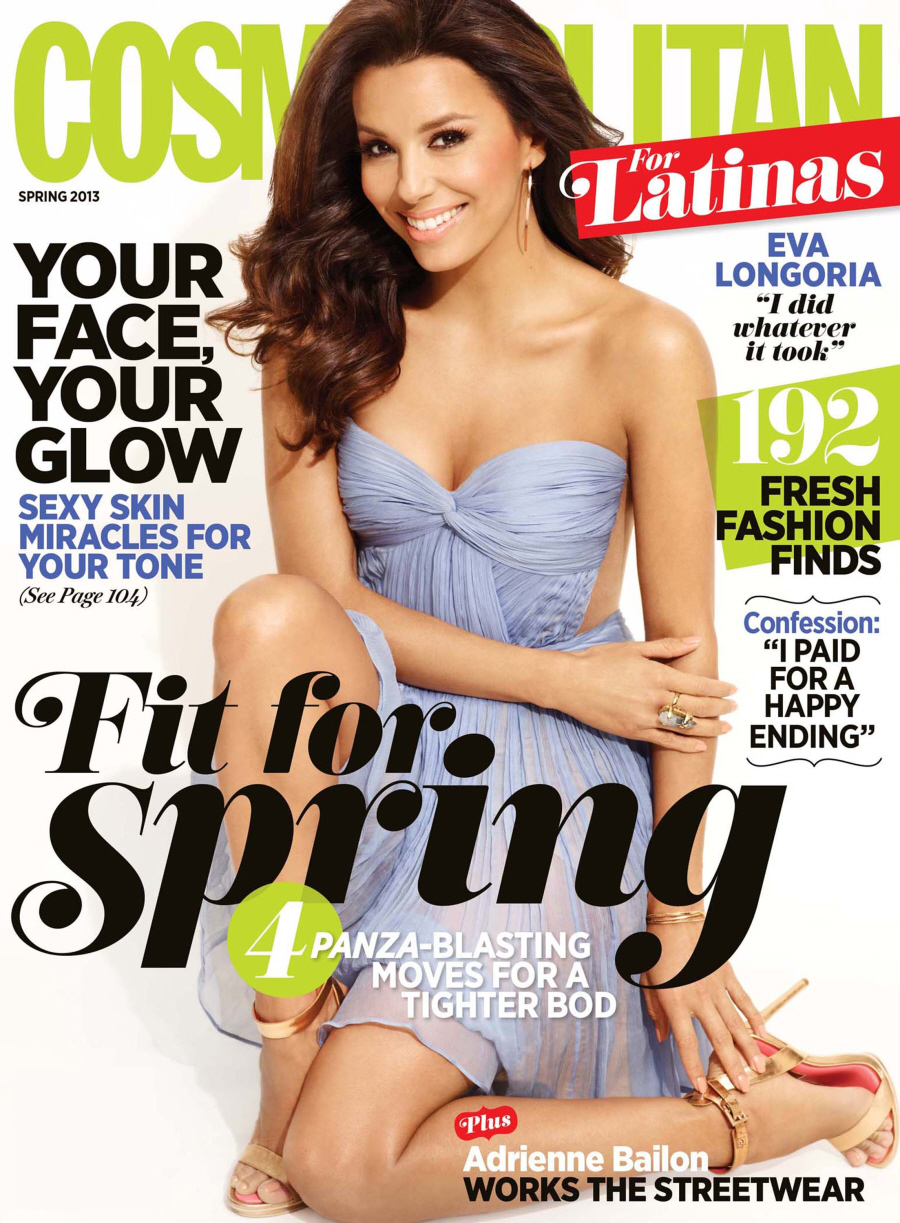 Last year, I made a conscious choice to start going easy on Eva Longoria. Not that I flat-out hated her and not that I have strong feelings about her in any way. Eva has always been sort of an annoyance for me, someone to be ignored whenever possible, mostly because she seems so "LOOK AT ME" on red carpets. But last summer I found out that she had been named one of the national co-chairs for Pres. Obama's re-election campaign. I'll admit, that made me see her in a different light. Eva has been a huge Obama supporter for years (she was very active in his first presidential campaign as well), and she's a major fundraiser for the Democratic Party, and she's become a vocal (and surprisingly effective) advocate for immigration reform and Hispanic special interests. Of course Obama's campaign was probably jazzed by the fact that she's A) Hispanic and B) a woman, two demographics Obama really wanted to "win" (and he succeeded), but I saw Eva give a few political speeches, and she was a very effective spokesperson for Democratic Party politics. Anyway, Obama won re-election and Eva was very happy and she even signed on to be a co-chair for his inauguration too. So that's how I changed my mind about Eva – I agree with her politically and I admire the way she focused her political energy.
Anyway, Eva covers the new issue of Cosmopolitan Latina, and one of Eva's quotes really struck me. I thought y'all would want to talk about it:
Longoria on a piece of advice her mother gave her: "My mother gave me one piece of advice that's always stuck with me. Don't forget where you came from."

Longoria on her newest philanthropy project, the Eva Longoria Foundation: "Latinas make up the largest labor pool in this economy. I want to invest directly in their success."

Longoria on living in her West Hollywood home with girlfriends: "I grew up with three sisters and love a full house. I basically live in a sorority house now."

Longoria on recently reading up on American democracy: "I've been studying the Constitution for myself but also as a way for me, as a Democrat, to comprehend the Right. I think it's important that people who are politically active understand both sides. One of my biggest pet peeves is speaking out of ignorance."
Is the Constitution quote weird? Like, is she saying that she's reading the Constitution to "understand the Right" because the Right claims that they're more rah-rah-Constitution? Because both parties have issues with the Constitution in various ways, from habeas corpus to freedom of religion to the electoral college to FISA and on and on. But I agree with "I think it's important that people who are politically active understand both sides." Know thy enemy! And studying the actual Constitution is always a good thing.
Incidentally, Eva might be back with Eduardo Cruz? They were photographed together a few days ago.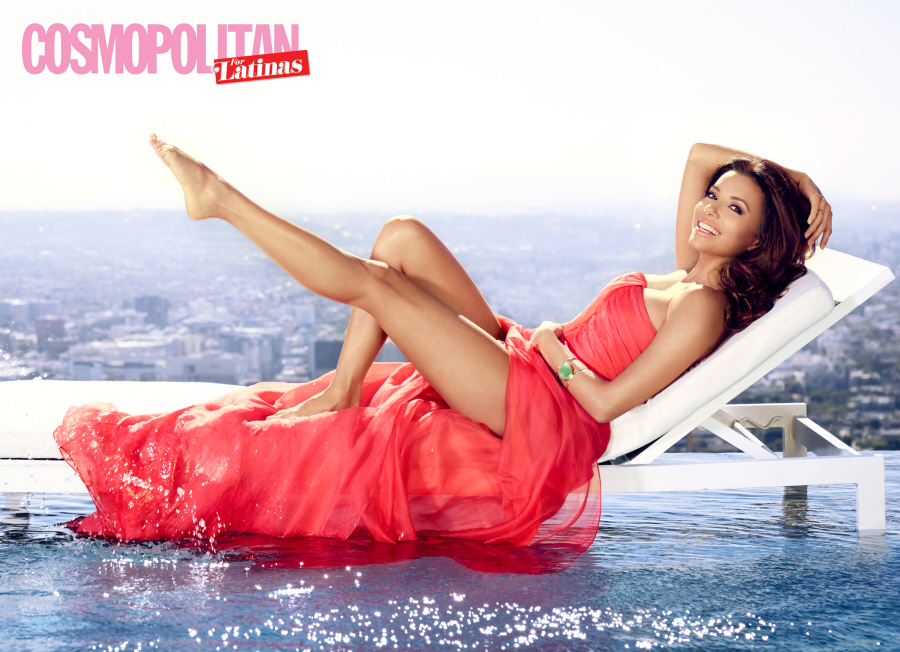 Photos courtesy of Cosmo Latina.