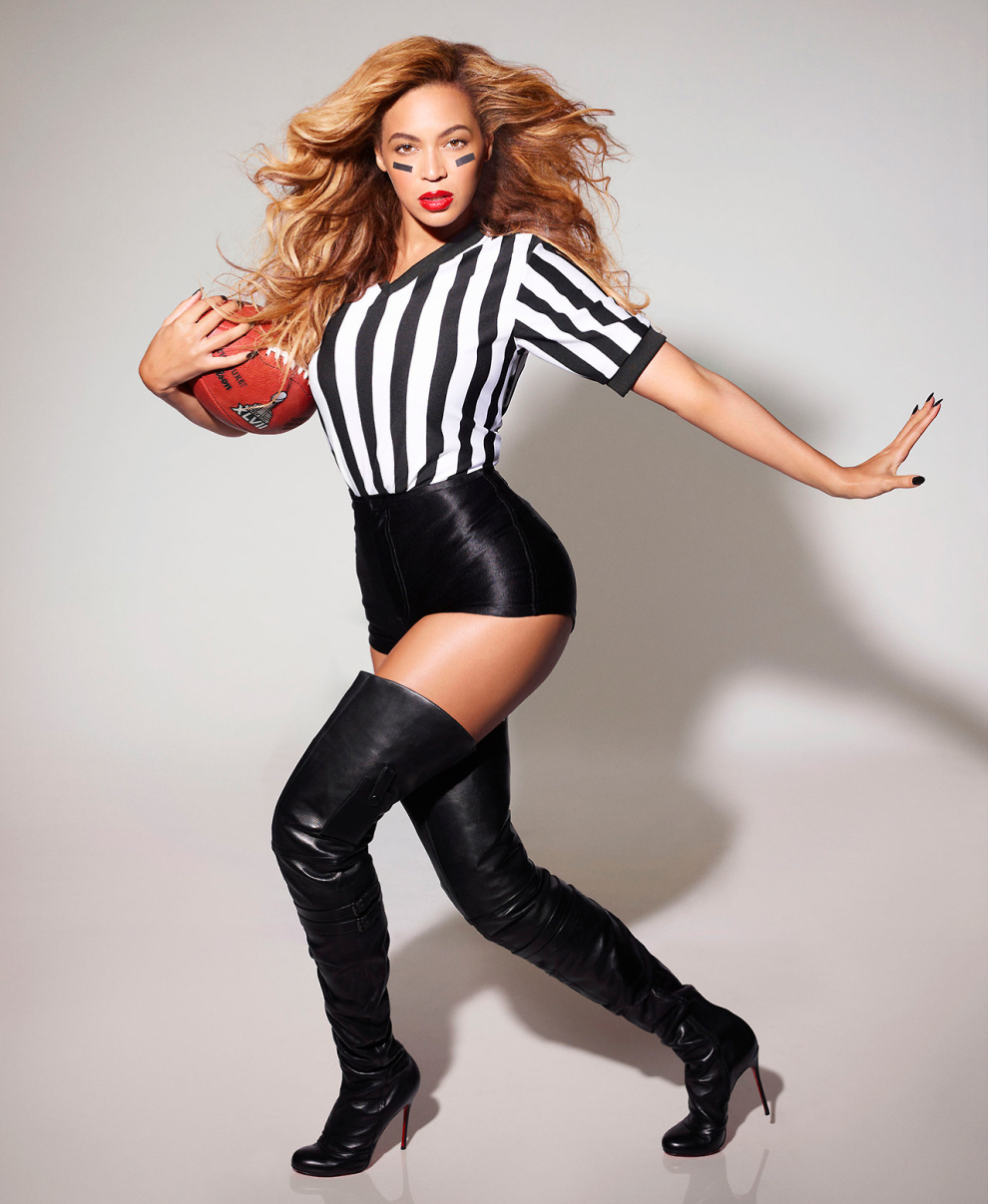 For the first time since way before the inauguration, Beyonce took questions from members of the press yesterday – it was a press conference in NOLA for her Halftime performance. I don't know if Beyonce was forced to do the press conference by the NFL, or if it was her idea to do a big media event or whatever. I guess… props to her for doing it, and props to her for having the balls to not put any limits on what people asked. Of course, this is how she began her press conference:
I want to see the RECEIPTS!! No, she was singing live. Right?!? But seriously, she just did that to distract us from her admission that she did in fact lip sync the National Anthem at the inauguration.
Beyonce proved the critics wrong at a press conference for the Super Bowl. As the singer walked on stage, she asked the audience to please stand. She then kicked off the press conference with a show-stopping, live performance of the national anthem.

"I am a perfectionist and one thing about me, I practice until my feet bleed, and I did not have time to rehearse with the orchestra. It was a live television show and a very, very important emotional show for me. One of my proudest moments," Beyonce said when asked what happened at the inauguration.

"Due to the weather, due to the delay, due to no proper sound check, I did not feel comfortable taking a risk. It was about the president and the inauguration and I wanted to make him and my country proud. So I decided to sing along with my pre-recorded track, which is very common in the music industry, and I'm very proud of my performance," she said.

The 31-year-old singer also guaranteed that she will be singing live during Sunday's Super Bowl halftime show.

"I will absolutely be singing live. I am well rehearsed and I will absolutely be singing live," Beyonce said. "This is what I was born to do. What I'm born for. I love haters. No shame. No hate."

After reporters were told to move onto another topic, Beyonce said she was honored and humbled to have the opportunity to perform at the Super Bowl, especially in New Orleans, since her family is from Louisiana. As for her setlist, she said it was difficult to choose which songs to perform, adding, "trying to condense a career into 12 minutes is not easy."

Her plans after the Super Bowl? "I'm going to enjoy my daughter," Beyonce laughed. "I've missed her, I'm working so hard and I keep saying, 'Mommy will be done Sunday at nine o'clock!'"

Beyonce also said that she "might" have an announcement at the end of her performance — she hinted that it would have to do with a tour. In addition, she refused to confirm a Destiny's Child reunion onstage.
So, her story is that she managed to prerecord the track AND that she didn't have time to rehearse or have a sound check? Tell me, professional musicians, is that really how it works? And how is it that Kelly Clarkson managed to kill her song live while Beyonce had to rely on her pre-record? As for the "surprise" – SURPRISE, she's seven months pregnant RIGHT NOW.
As for "This is what I was born to do. What I'm born for. I love haters. No shame. No hate." That sounds like a tattoo. I'm surprised she didn't whip out a shank and cut her eyes at the crowd, saying, "I LIVE for some motherf—ing haters getting all up in my bidness. Pre-record that, bitches."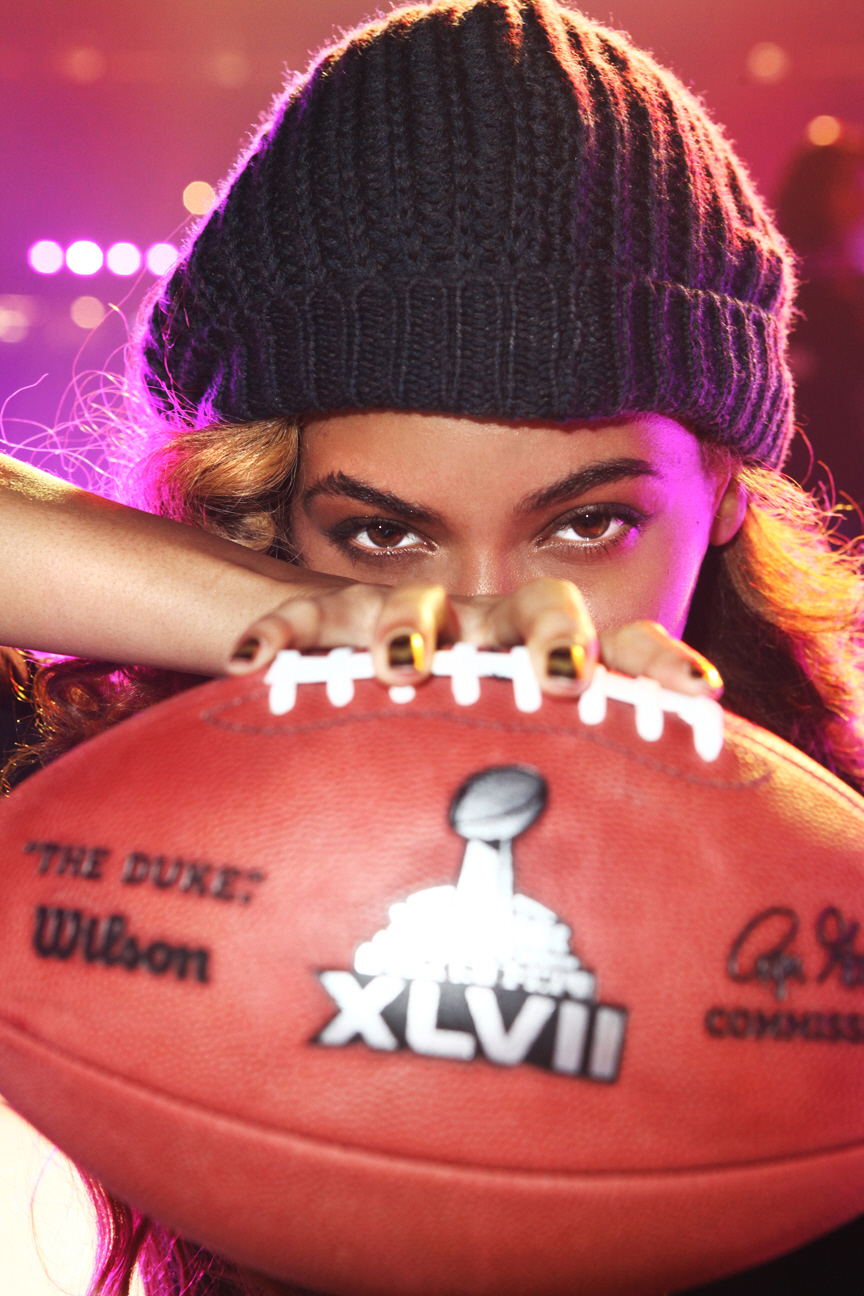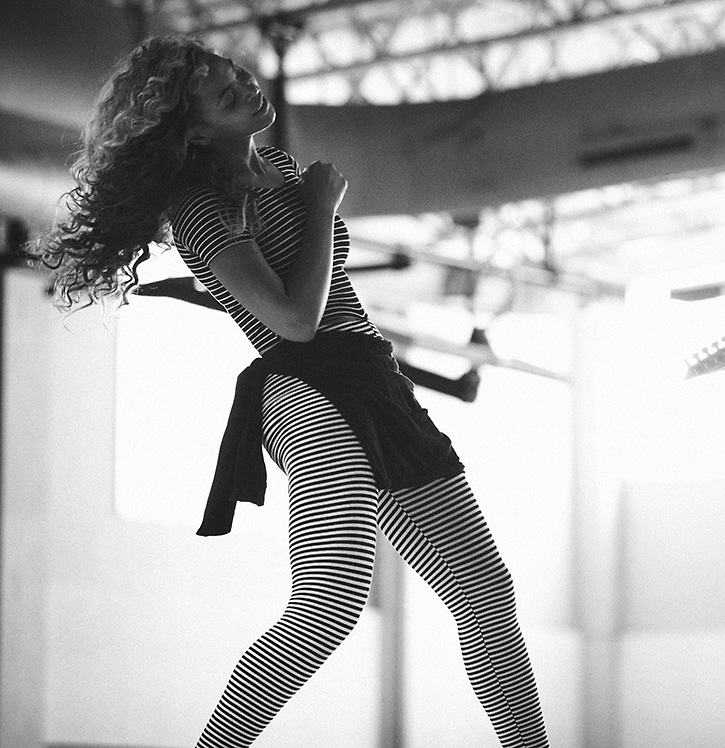 Photos courtesy of Beyonce's Tumblr.