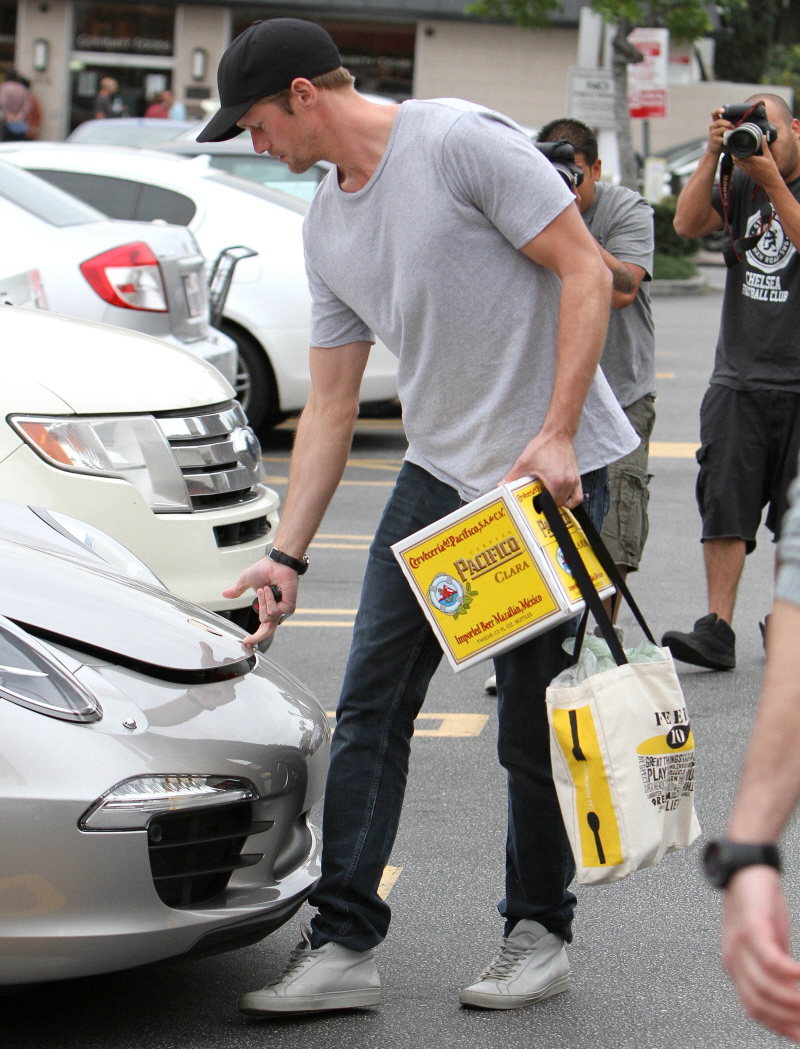 A quiet night with a Swedish Viking and some Mexican beer. Sounds nice, right? These are some new photos of Alexander Skarsgard coming out of an LA grocery store (Whole Foods? Dunno.) with some Mexican beer and a cloth bag full of groceries. Because I love you, I examined the beer – it's "Cerveza Pacifico Clara: Imported Beer from Mazatlan, Mexico". Never had it! But I would try it if a Viking offered it to me.
I'm assuming Alex was shopping for his (or someone else's) Super Bowl party, right? Considering it's not a keg, I'm guessing it's not for his own party, but he's going to someone else's Super Bowl party and he wants to be a good guest so he picked up some beer and maybe some chips and dip or something. I see a plastic produce bag – maybe avocados? Maybe he's making his own guacamole? I would love it if Alex had his own recipe for guac.
In other Skarsgard news, he was recently in Sundance to promote his latest film, The East, a drama/thriller/dystopia film. He plays the leader of an eco-terrorist/environmentalist group called The East. Apparently, the Sundance screenings were very emotional and people did like the film.
Also: ARMS. VIKING ARMS.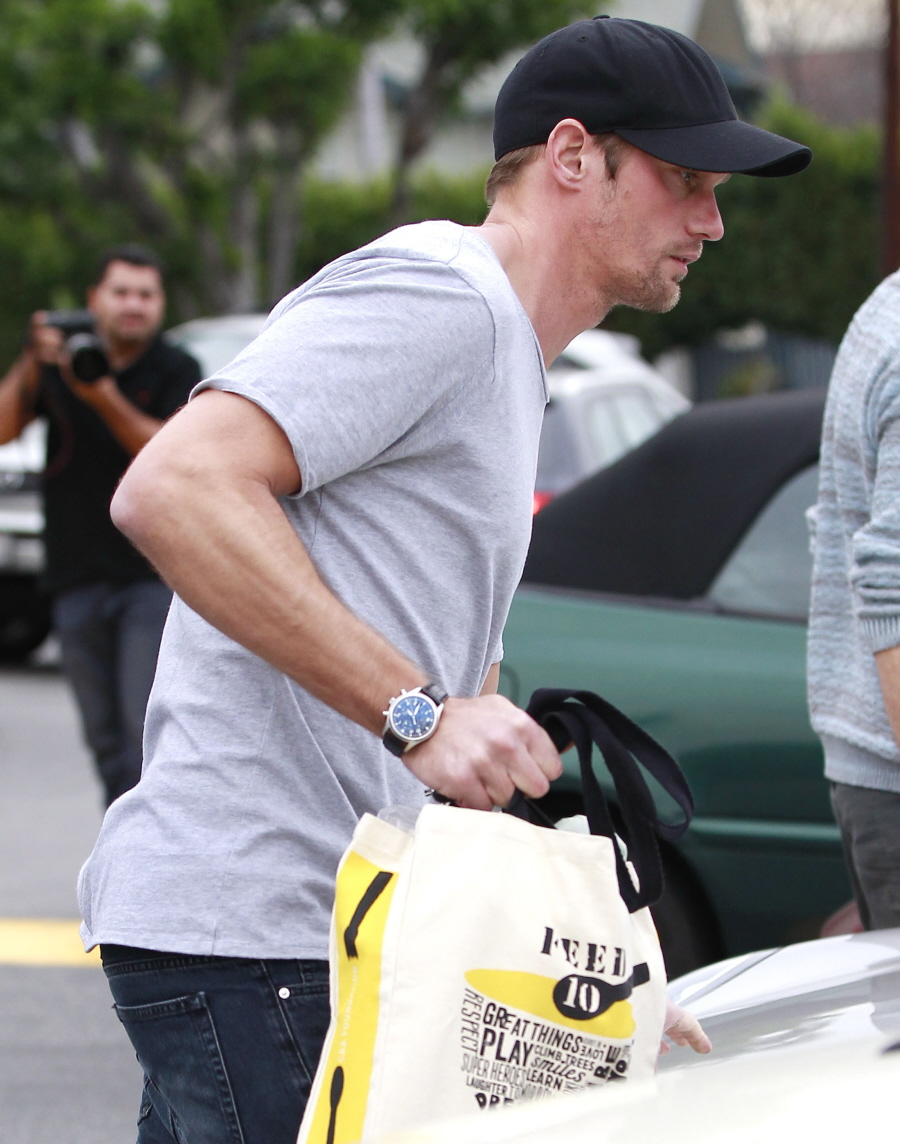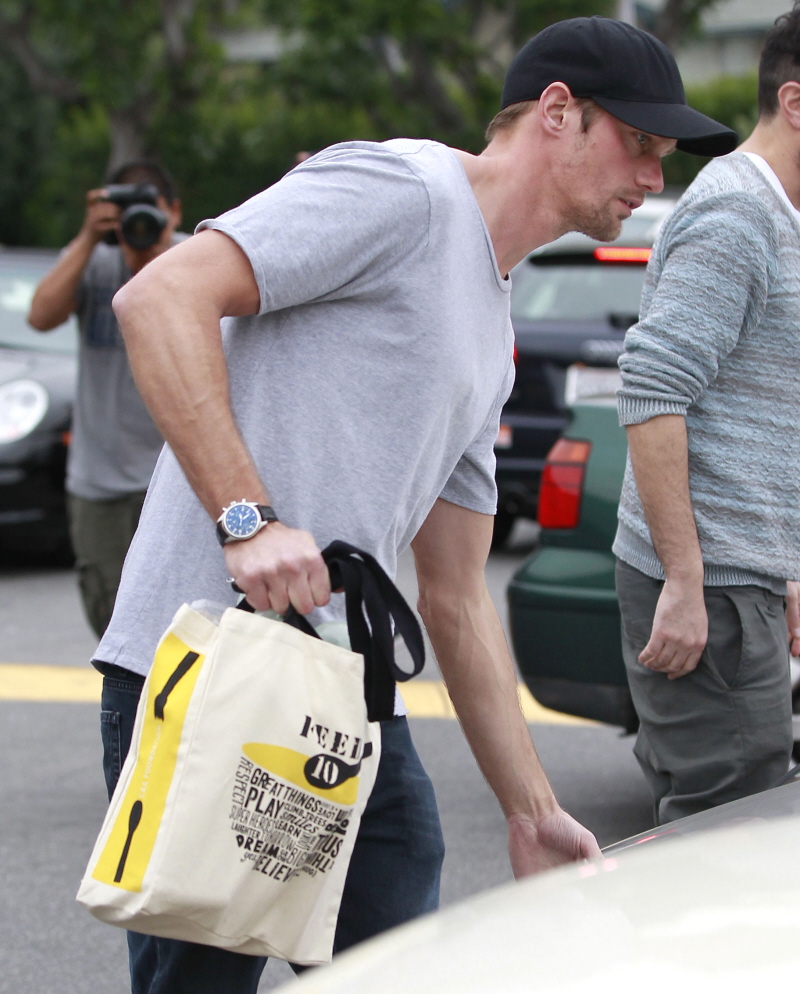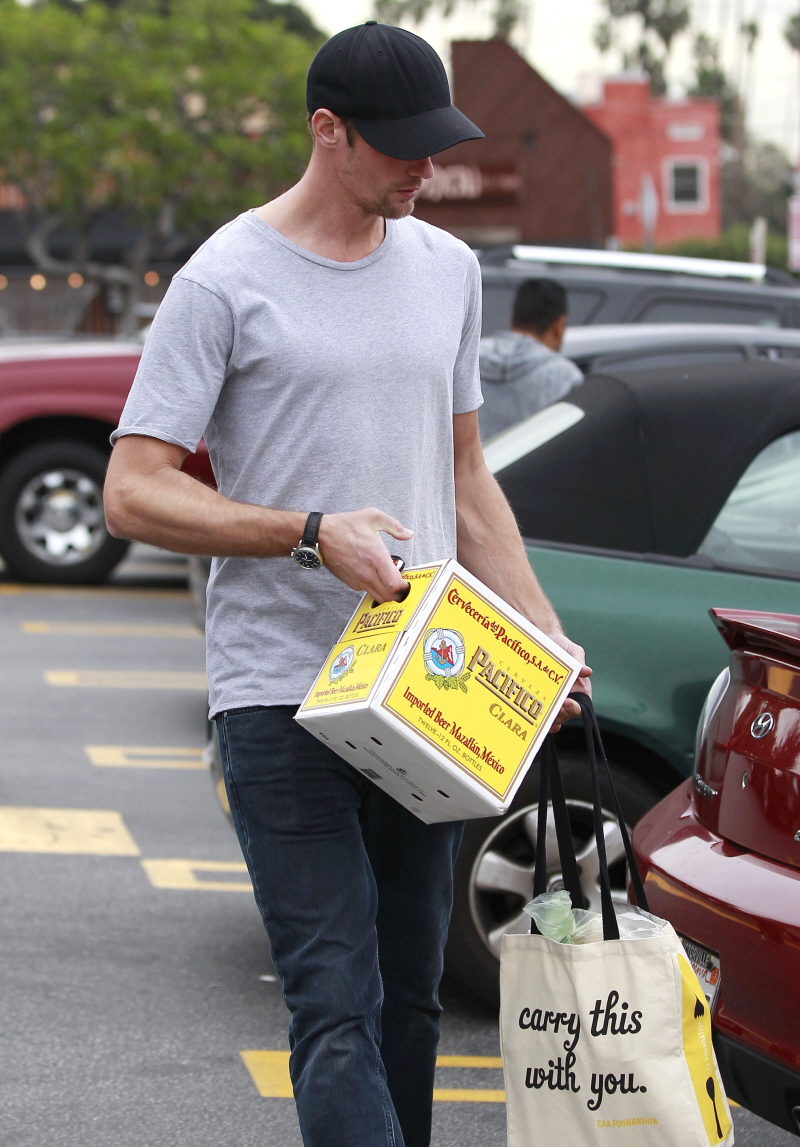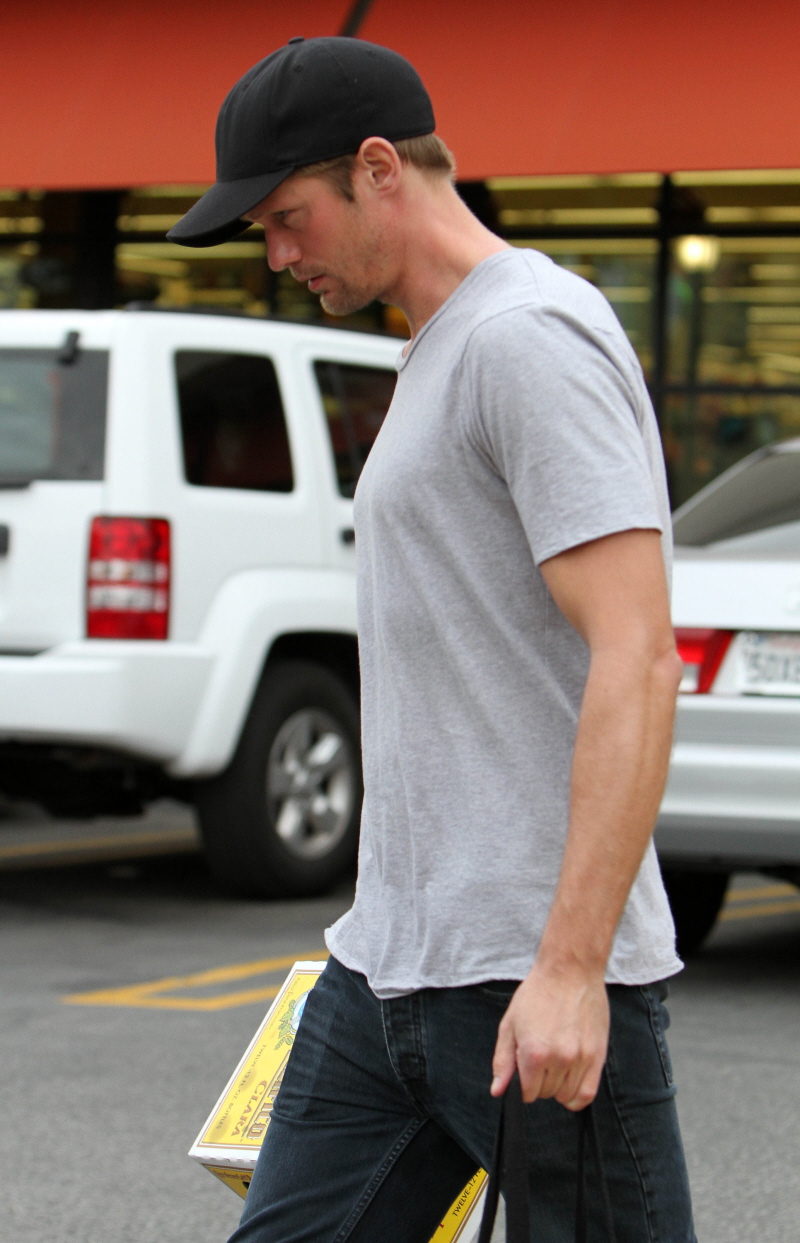 Photos courtesy of Fame/Flynet.