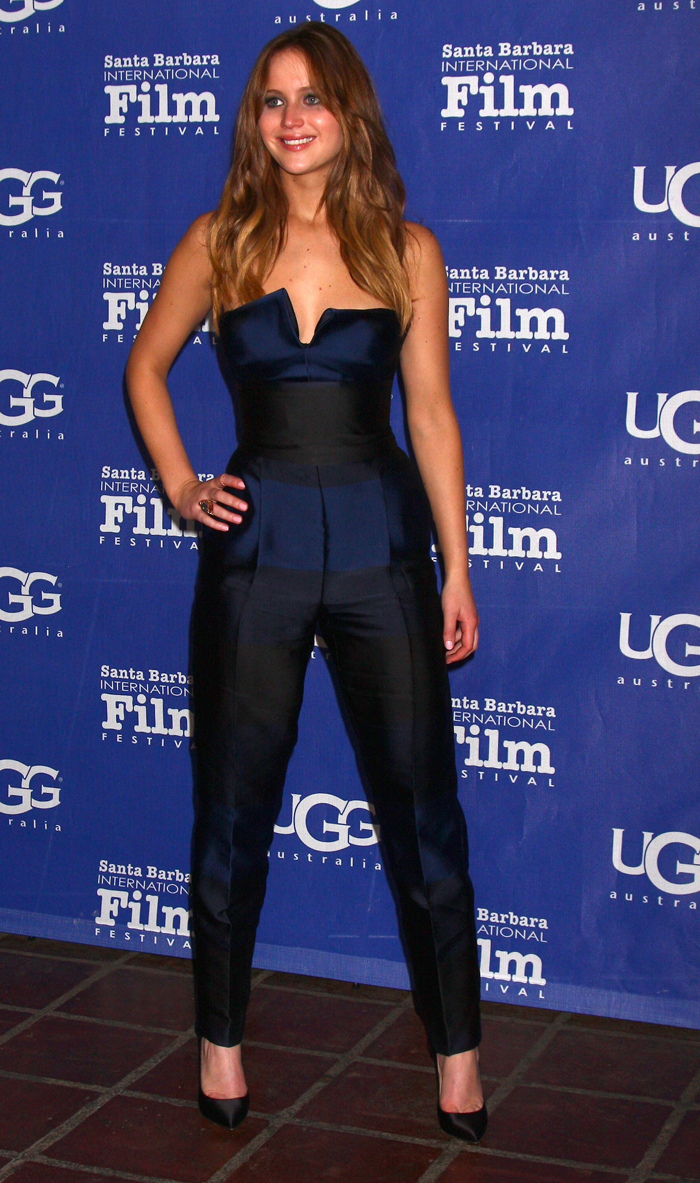 On Saturday evening, Jennifer Lawrence was honored at Santa Barbara film festival with the "Outstanding Performance of the Year Award" for her performances in last year's Silver Linings Playbook as well as The Hunger Games, which is a nice touch since the latter isn't getting any love from awards season. I figured it would at least qualify for a costume design Oscar nomination since Mirror Mirror is apparently worthy. Oh well. But this award from Santa Barbara is a pretty big deal since past winners include Heath Ledger, Angelina Jolie, Helen Mirren, Viola Davis, and Charlize Theron. Go, JLaw!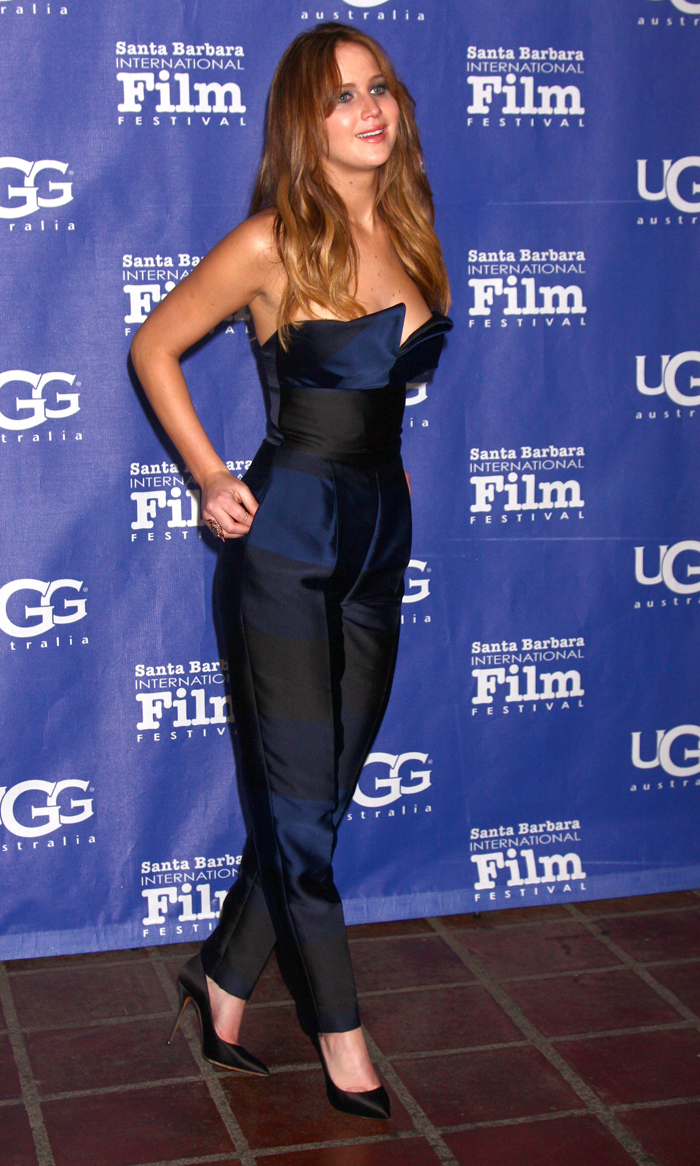 In the fashion stakes, however, Jennifer doesn't score nearly as often as with her acting gigs. Here, she wore a black-and-blue Stella McCartney jumpsuit that actually isn't that bad for Stella McCartney, who usually designs clothes that are terribly unflattering to the female body (illusion dresses be damned). Here, Jennifer's body looks pretty great, and it's already been proven that she tends to look good in midnight blue. I do like the corset-like waist on this jumpsuit, and the asymmetrical cut around the bust is a nice workaround for JLaw's self-admitted lopsided boobs (just kidding, really — lots of women are slightly lopsided, and I never even noticed she was off-balance, so to speak). So this look isn't half bad considering it's Stella, and a strapless jumpsuit is a nice choice for a less-formal awards show.
Where Jennifer really scores though is with her hair and makeup. Her hair is styled in a very beachy manner, and it's loose without being too messy. The makeup is also quite flattering too — she's positively glowing. Most of the time, JLaw's makeup is rather severe, so whoever did the deed for this show needs to be around for the Oscars as well.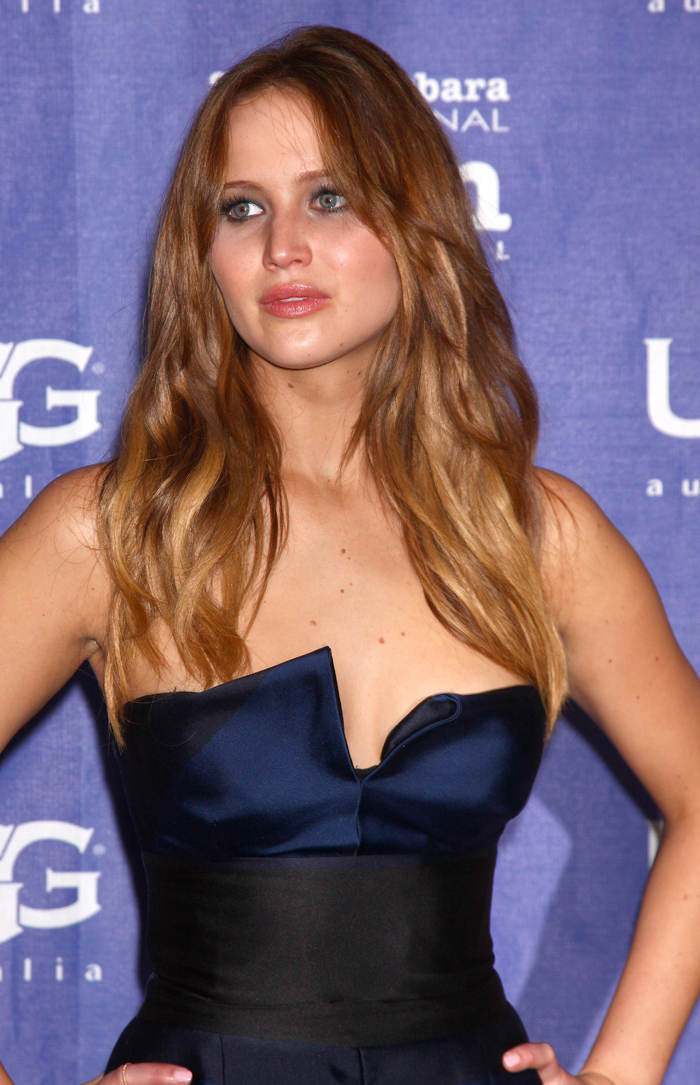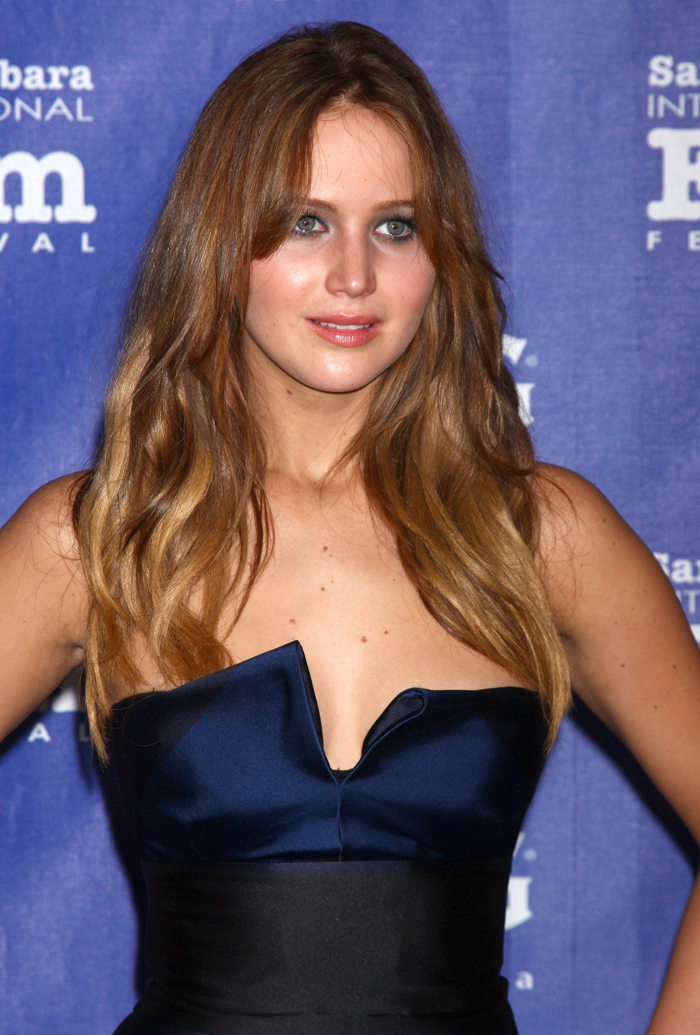 Here's Jennifer arriving for a "Jimmy Kimmel Live" appearance last Thursday. What a gorgeous, figure-hugging dress! Both the color and the thigh-revealing split work in her favor.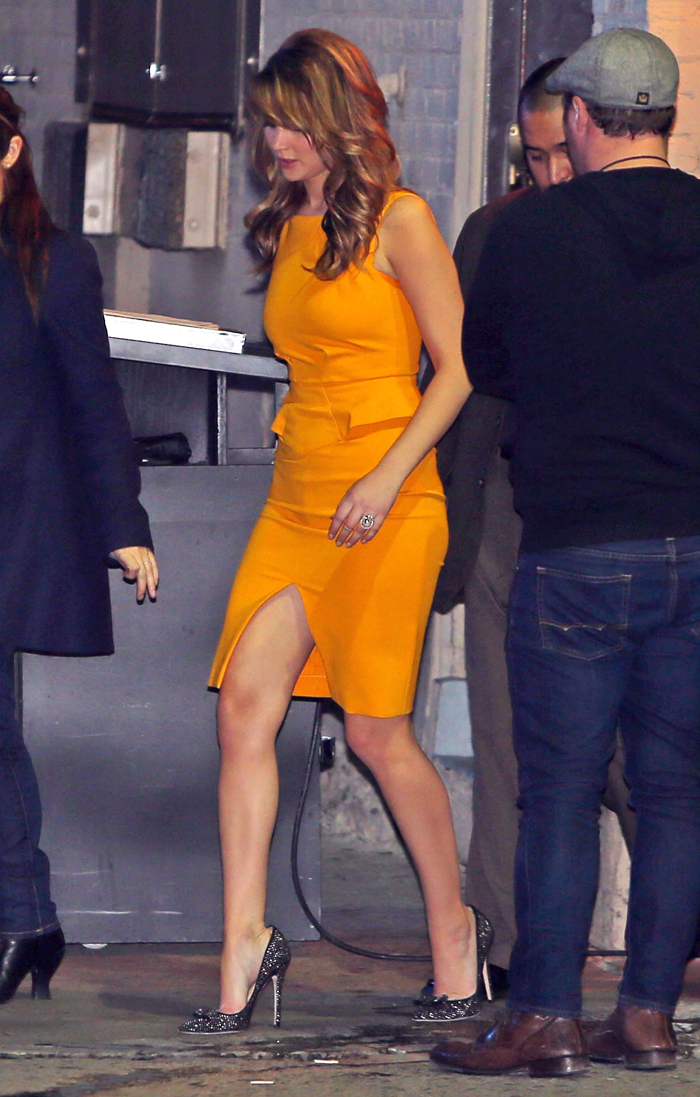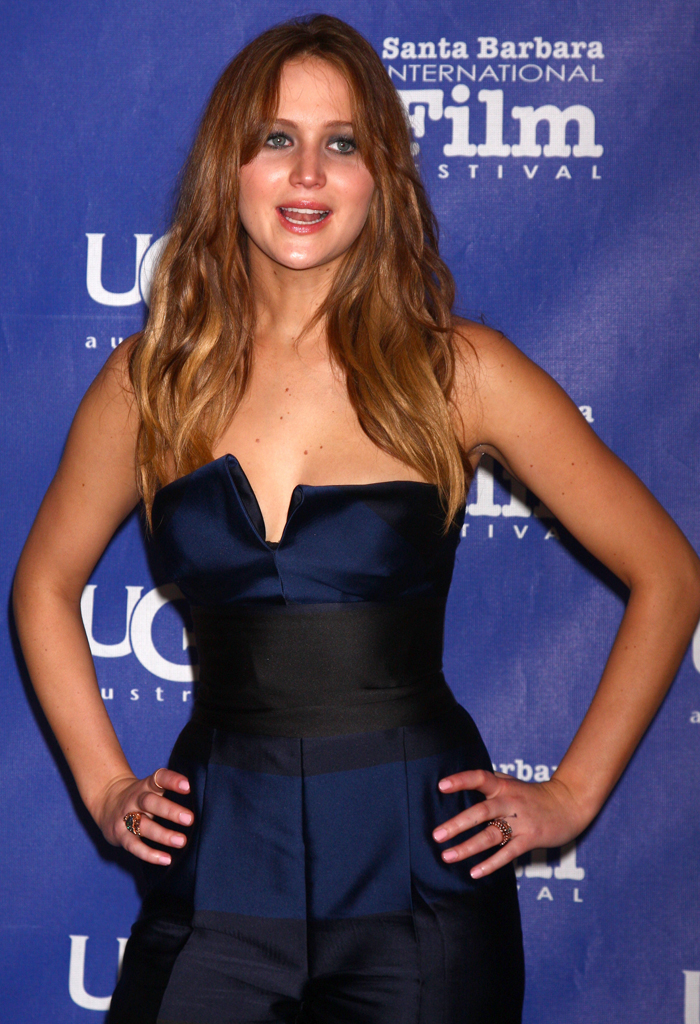 Photos courtesy of Fame/Flynet and WENN