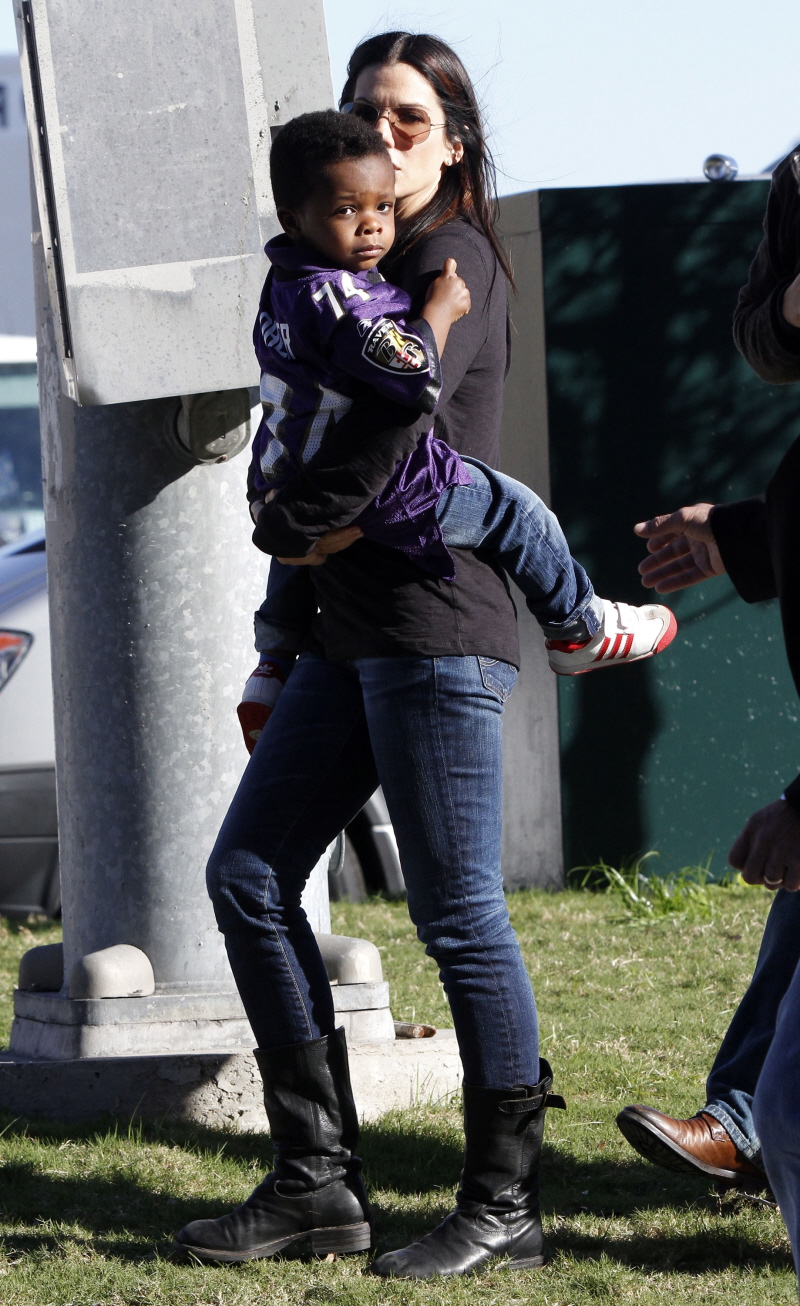 These are new pics of Little Louis and his mom Sandy Bullock arriving at the Super Bowl yesterday. Sandra had dressed her son in Michael Oher's Ravens jersey – because Sandra won an Oscar for playing Leigh Ann Tuohy in The Blind Side – the Tuohys adopted Michael Oher. So Sandra and her son got to see her on-screen son win the Super Bowl!
His story helped her win an Oscar — and now her support helped him win the Super Bowl. Baltimore Ravens lineman Michael Oher celebrated his first win at the football tournament on Sunday night in New Orleans, with his family and Hollywood mum Sandra Bullock in the audience to cheer him on.

In the 2009 hit film The Blind Side, Sandra played Leigh Anne Tuohy, a stay-at-home mum who was famous for adopting the then homeless teen, who with their help, would go on to football fame.

The 26-year-old celebrated his win against the San Francisco 49ers knowing that Sandra, with the Tuoys, was in the stands with a special treat — her own adopted son Louis, 3, was dressed in an Oher jersey in his honour.

The actress has kept an eye on Oher's career since the movie's conception.

'She follows Michael's career every step of the way,' Tuohy said. 'It's funny. I'll get texts (from her) during the game: 'Why did they do this? They Should have done that'.'

The Blind Side is a true story of how the Tuoys, a well-off Southern family, adopted Oher and nurtured his career. Oher was one of 12 children of a crack addicted mother who had been bouncing from foster home to foster home until he was taken in by the family.

Bullock and the Tuohys had a lot to celebrate after the game in New Orleans. Oher's team, Baltimore Ravens, beat San Fransisco 49ers 34 to 31.
Not only was Sandra probably jazzed to support the real Michael Oher, but I'm guessing she was really pleased to be in the revamped Superdome considering her extensive activism on behalf of NOLA. She and Louis live in New Orleans part of the time. So it was a good night for anyone supporting New Orleans AND Baltimore. Which included Stacy Keibler, who is a former Ravens cheerleader. Just FYI.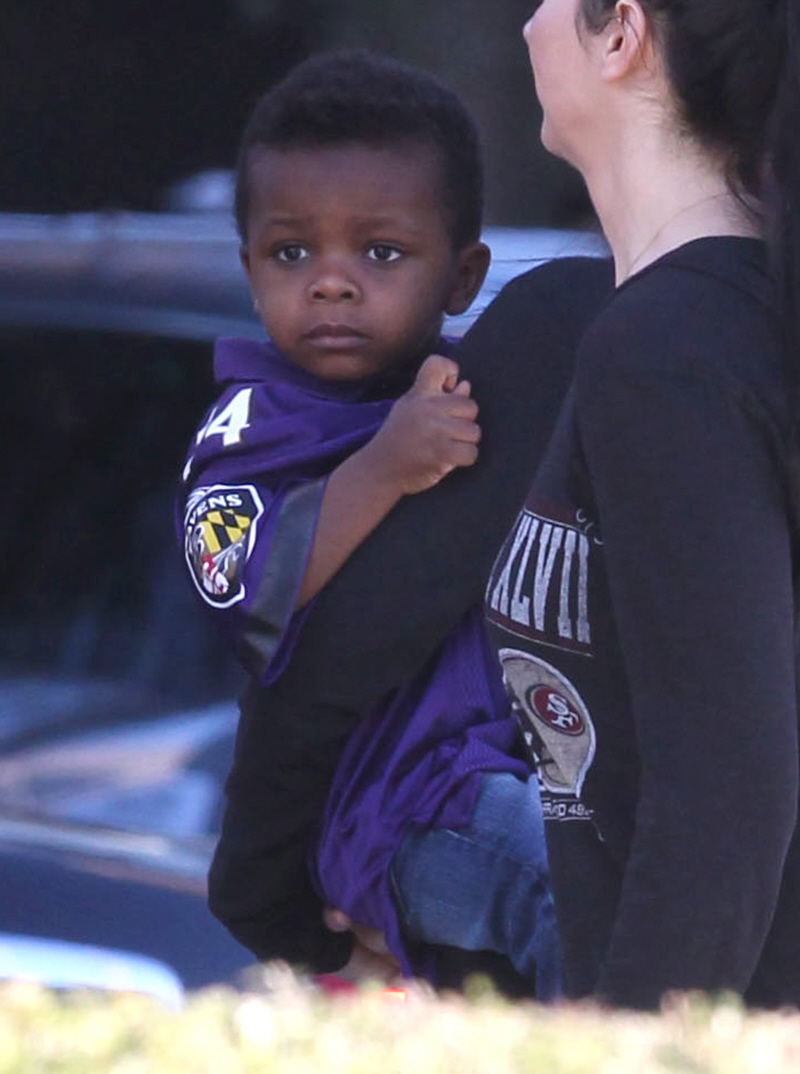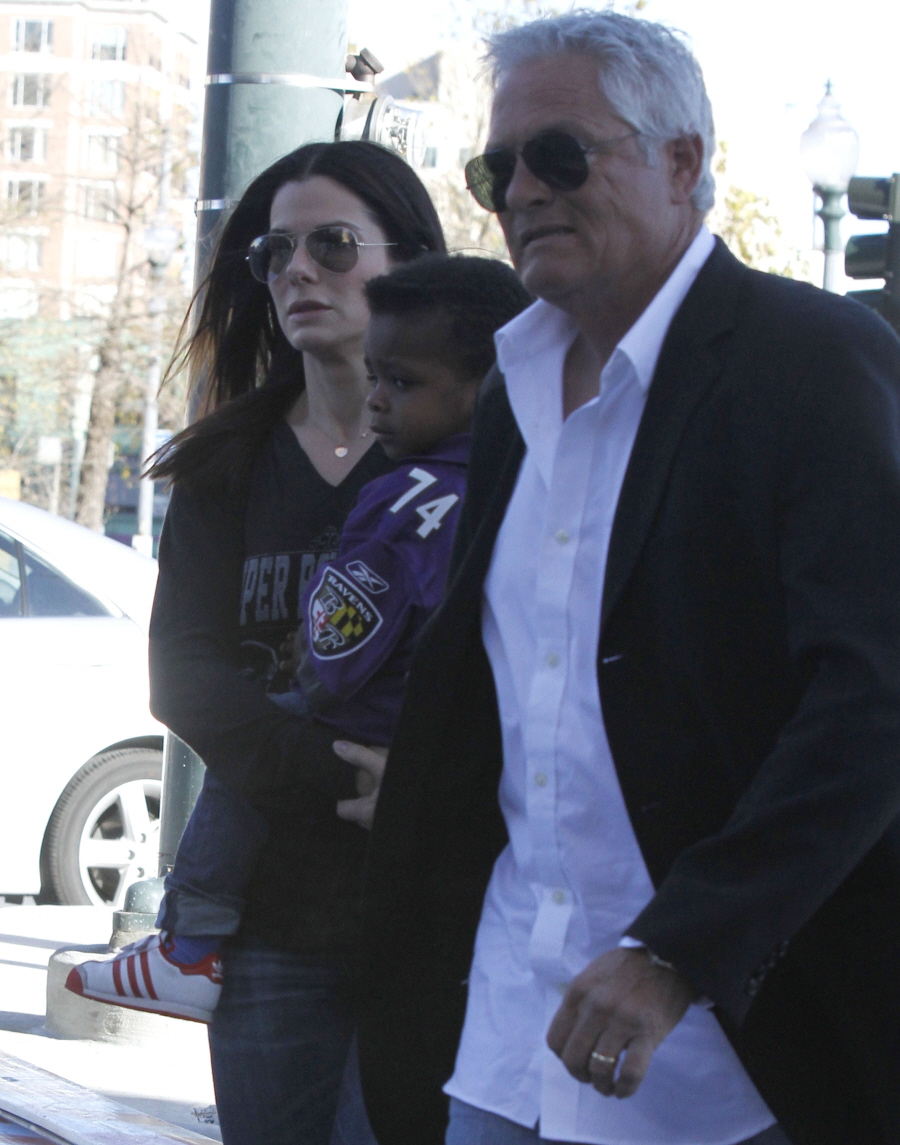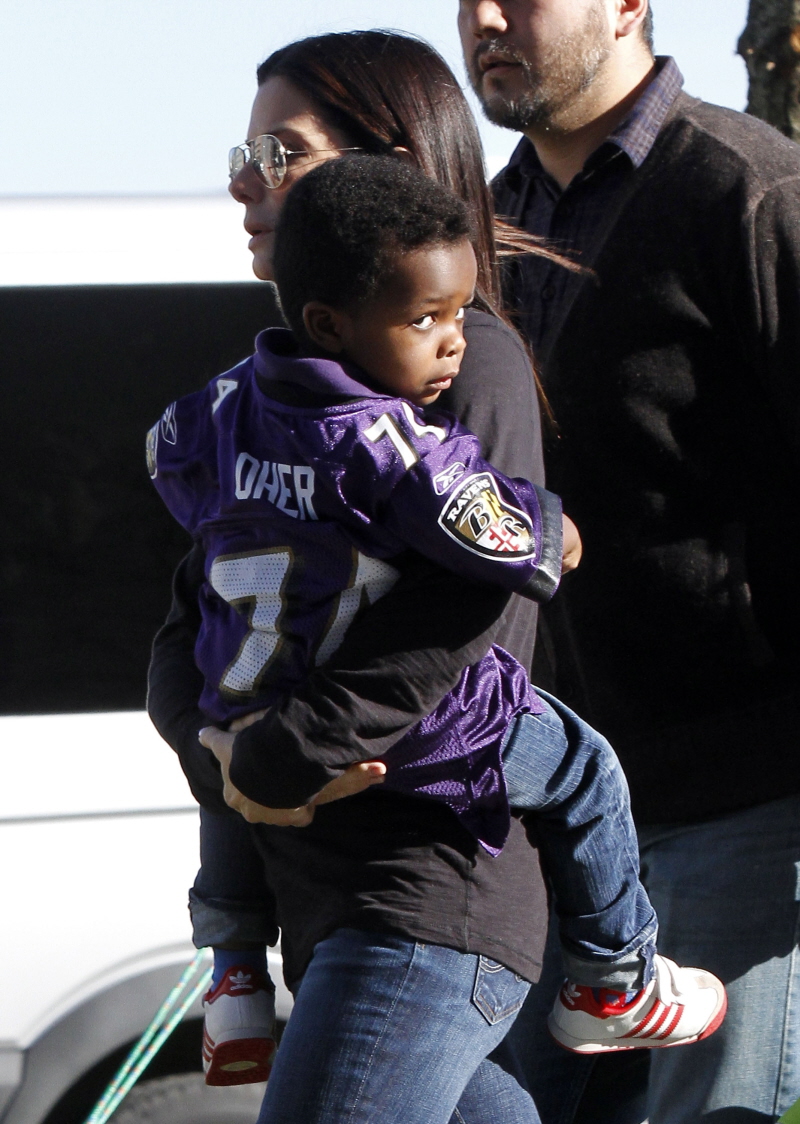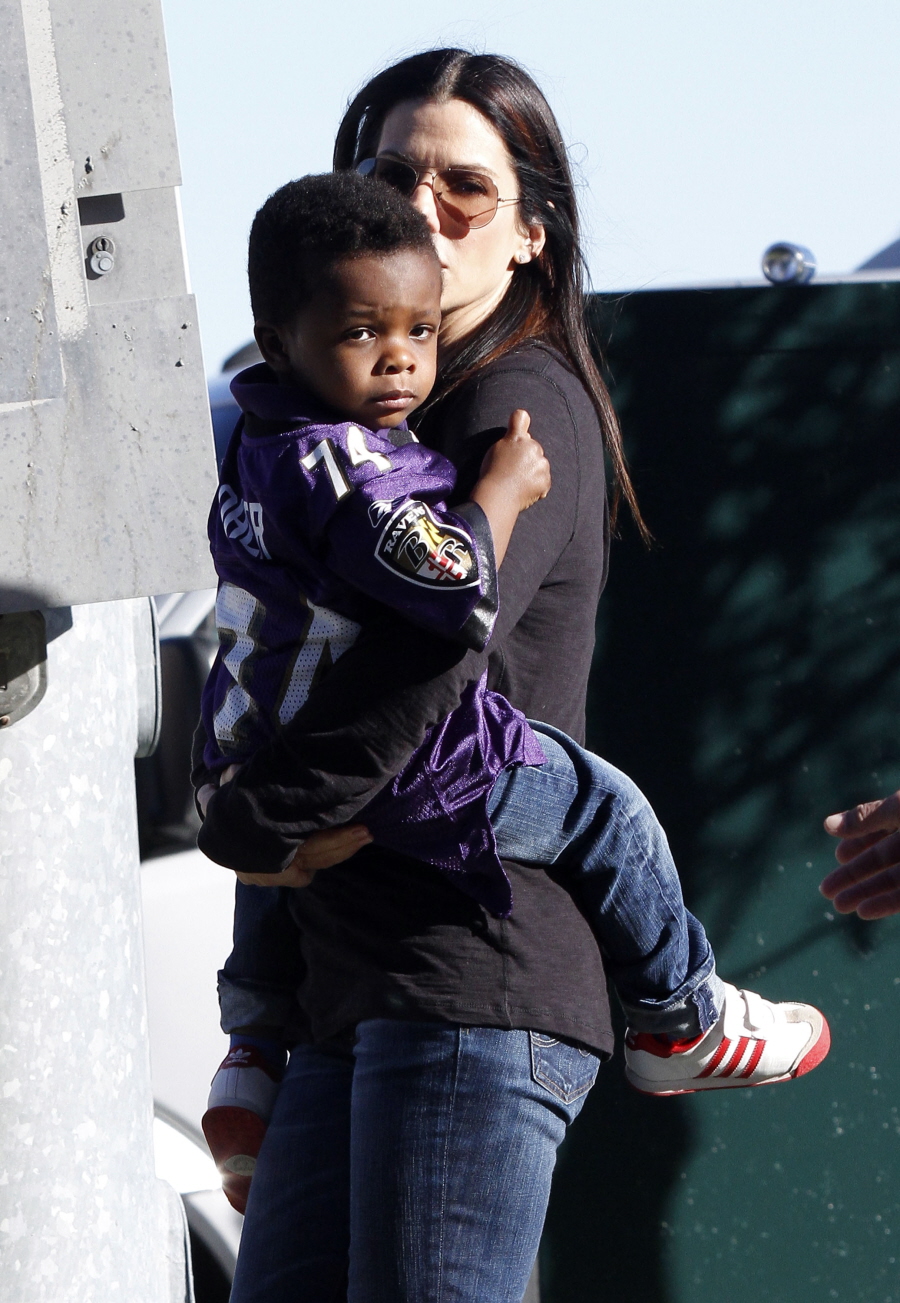 Photos courtesy of Fame/Flynet.