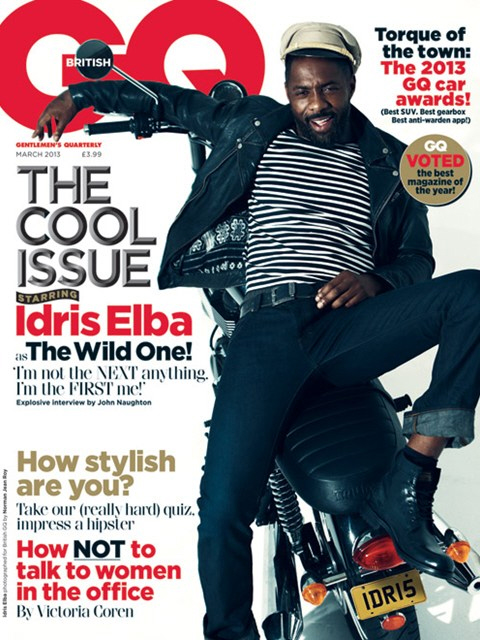 Mmm. Idris Elba covers the latest issue of GQ UK (I think it's the March issue?), and while I LOVE him, I dislike this photo shoot. I wonder who came up with the not-so-brilliant scheme of styling Idris like Marlon Brando in The Wild One. I mean, that was groundbreaking at the time, but in the modern world, that styling seems very campy and Village People-esque. And it's not like Idris doesn't know how to wear clothes – he's got a great body, a great build, and he can work the hell out a suit… and almost anything (or nothing). So this is a let-down. Anyway, Idris is about to have a pretty big year – he's got Guillermo Del Toro's Pacific Rim AND the Thor sequel AND he's playing Nelson Mandela in Long Walk To Freedom. Could this be the year that Idris really "arrives" as a movie star? I hope so. Here are some excerpts from his GQ interview:
He's tipped to be the first black Bond but Idris Elba just doesn't see why the ladies fall at his feet.

'The irony is I wake up every morning, look at myself in the mirror and think, "Woah, I look like a piece of s***",' said the Hackney lad turned Hollywood superstar. 'You watch yourself age and it's hard to feel like a sex symbol.'

The 40-year-old said while he did not take the label seriously, he knew how to use it to bag the big roles.

'I'm not sure what it is they see, not to mention that, personally, I feel very awkward. There's no way all those women would ever sleep with me and go, "I really liked him". Some of them would go, "He was really boring or he was a bit aggressive or, urgh, actor." But it's a compliment and it's a massive tool to use in sculpting a career, especially with what I do for a living because I work in the face business. So it's a compliment and I use it accordingly.'

And bag the big roles he has after beating Tom Cruise, 50, to the role in new sci-fi flick Pacific Rim and being plucked to play Nelson Mandela in the forthcoming Mandela: Long Walk To Freedom.

As for a life as 007, he told GQ magazine: 'It's a rumour. And, I have to tell you, if the producers of Bond thought that I was self-campaigning, it would be such a turn-off. I'm flattered, obviously but I've been advised to just pipe down about it.'

He blamed the incumbent spy for shaking and stirring.

'Apparently, Daniel Craig said I'd be a great Bond. Daniel, why did you say that? Dropped me right in it! What an honour it would be, but also, what an indication of change. I know Ian Fleming lived in Jamaica for a long time, didn't he? I think it's interesting to think what he would have made of a black man playing Bond.'
Yeah, in the past, Idris has been more gung-ho about the Bond rumors. He probably even started some of the rumors. He would make a good James Bond, I think, but Daniel Craig is going to be doing the role for a few more films, which means that producers wouldn't be looking for a new Bond for another five years or so. And Idris will be 45 in five years – would that make him too old? Eh. I think producers would ideally want someone in his 30s when they're starting out with another reboot. Here's the real question though – do you think Idris would actually WANT the role or is he just using the rumors to promote himself?
Also – has anyone else seen Idris in the latest Mumford Sons video? I've watched it twice already.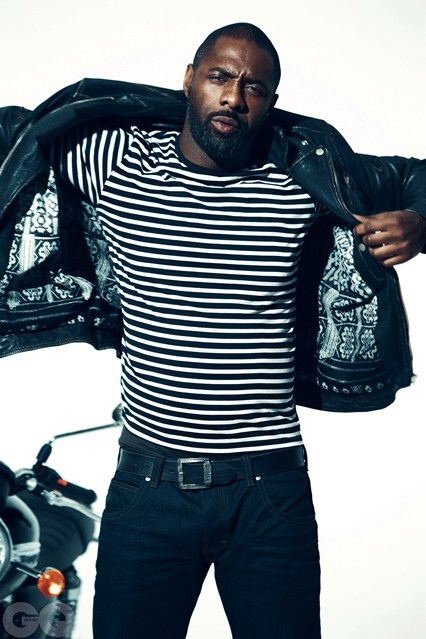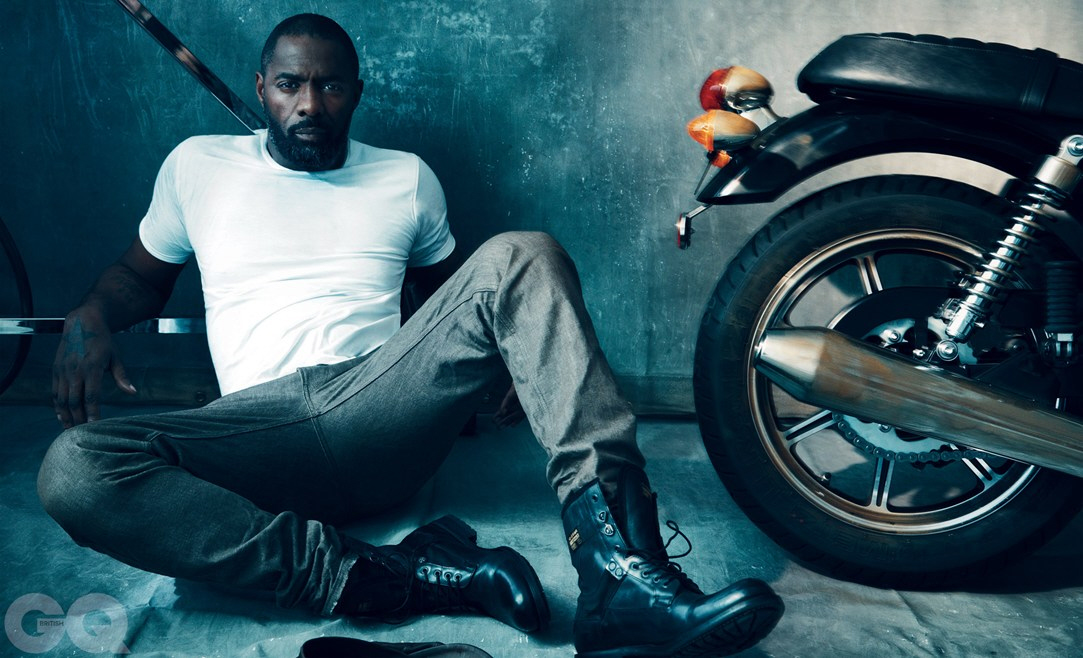 Photos courtesy of GQ UK.