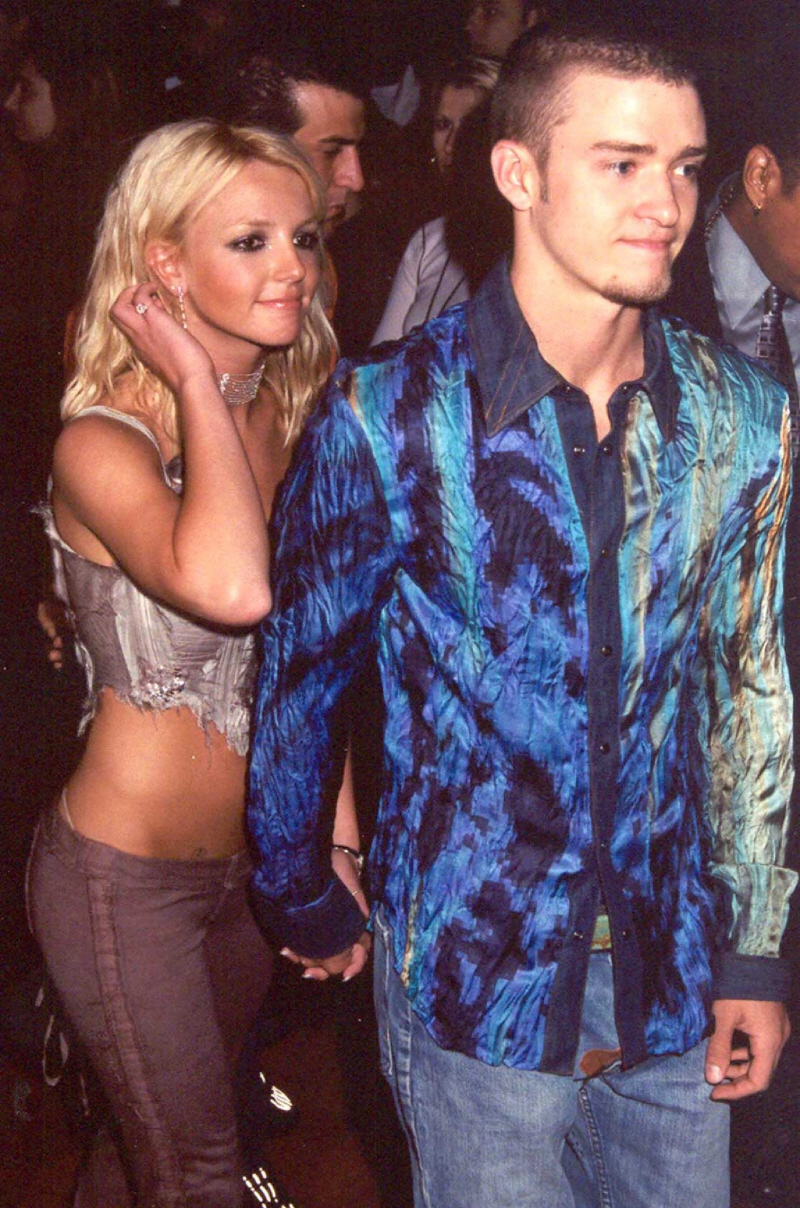 Did you hear that Justin Timberlake tried to steal Beyonce's thunder at the Super Bowl? Sort of. Justin made a big appearance at the pre-Super-Bowl party thrown by Mark Cuban in New Orleans. There are some reports that claim JT was paid $3 million for a one-hour performance, and Page Six's source claims that JT is going to donate the money to charity (we'll see). Justin performed some of his old hits and some of the new songs on his new, as-yet-unreleased album. YouTube is lousy with some poor-quality videos from the performance… here's one:
Anyway, JT performed one of his biggest hits "Cry Me a River" at the gig too. And he introduced the song by saying "Sometimes in life, you think you found the one. But then one day you find out that she is just some bitch." Which is pretty epic considering almost everybody believes that the song is about his relationship and breakup with Britney Spears after he found out she was screwing around on him. That's what the video made it seem like too! So… did JT really refer to Britney as "some bitch"? Well, JT got on Twitter and "corrected the record".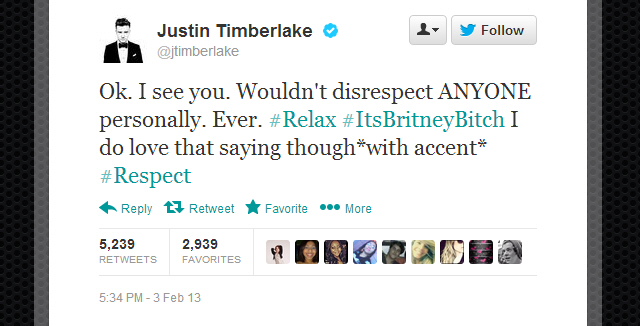 [Via JT's Twitter]
I don't really get that. First of all, "Wouldn't disrespect ANYONE personally. Ever"??? O RLY? Why does it seem like that's a blatant friggin' lie? Oh right, because just hours earlier Justin had slammed his ex-girlfriend… whom he dumped a decade beforehand. Justin is STILL holding a grudge!! As for "#Relax #ItsBritneyBitch I do love that saying though *with accent* #Respect" – Yeah. He's saying that he was in fact talking about Britney, and that he thinks it's okay to call her "some bitch" because she says "It's Britney, Bitch." That's how I'm reading it. This is not Justin "apologizing" for calling Brit-Brit "some bitch". He's saying she's some bitch AND that he wouldn't disrespect anyone personally.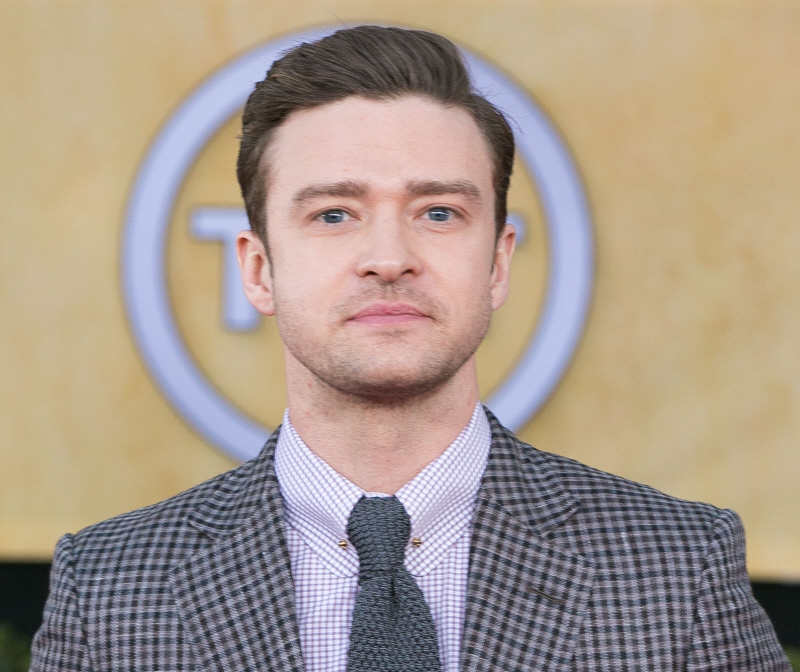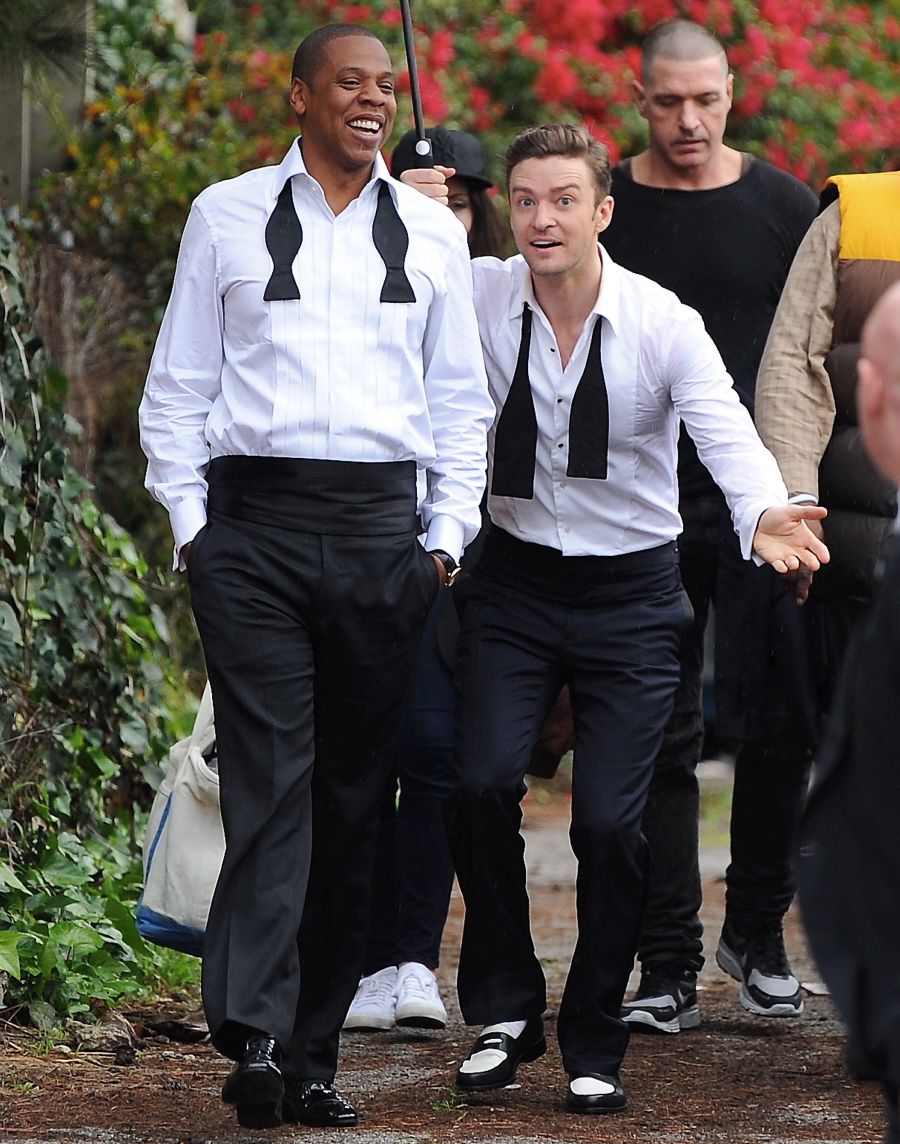 Photos courtesy of WENN.