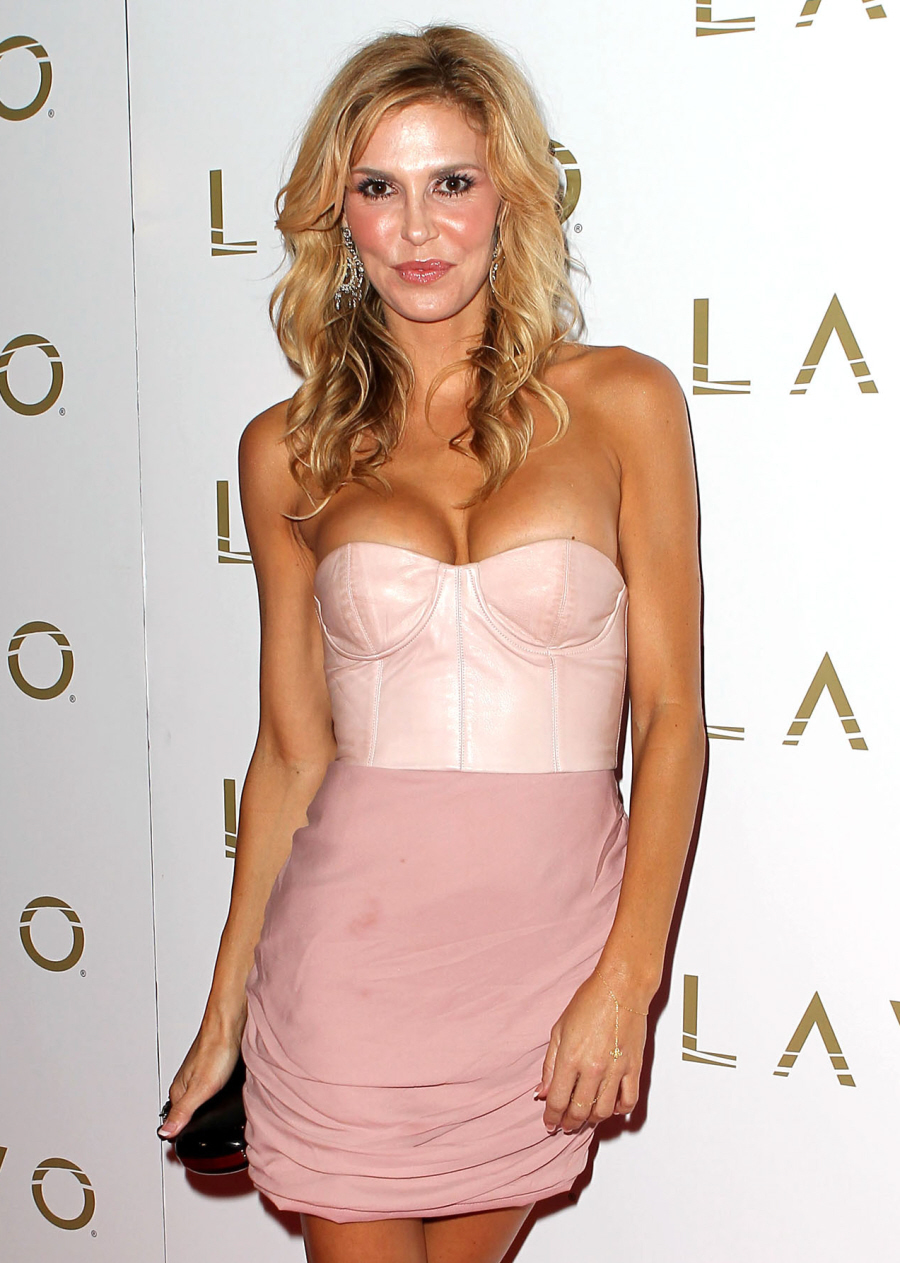 Are you getting tired of all of the excerpts from Brandi Glanville's book, Drinking & Tweeting & Other Brandi Blunders? Surprisingly enough, I'm not tired of it yet, and I don't think most of you are either. But if you are tired of it… why not move on to another post? Let the rest of us enjoy the totally C-list dramz. Here an excerpt about Brandi first learning that Eddie Cibrian was sleeping with LeAnn:
Brandi says she insisted upon meeting the Blue singer, so Eddie set up a double date at a sushi restaurant. Rimes' then husband, Dean Sheremet, was also there.

Writes Glanville, "And this woman, whom I had just met, spent more time flirting with my husband than acknowledging her own. And Dean, bless his heart, ate his sushi, laughed at all the right moments, and pretended that he didn't see exactly what was in front of him. As the evening progressed, every time LeAnn made some sort of inappropriate advance toward my husband – a whisper, a giggle, or a reach across the ever-shrinking table – Eddie squeezed my hand a little tighter. And as if on cue, Eddie would lean over the table, every so often, to offer me a nervous, overly tongue-y kiss to gauge my current state of mind."

Glanville says she tried to push it out of her mind, rationalizing that LeAnn was "just a child star who had married young and was unhappy with her own marriage."

As the night progressed, Glanville says she realized her husband and Rimes were sleeping together. She writes: "When later that same night, LeAnn awkwardly pulled my husband (not hers!) onstage for an awful karaoke rendition of Sonny and Cher's "I Got You Babe," I just about lost it… Was she serious? I felt like I was in the twilight zone."

She continues, "Being the devoted housewife and trusting partner, I wasn't going to say anything to them, but I knew that kind of tenacity didn't come from nowhere. I looked at Eddie's smiling face on that stupid, low-rent stage and leaned over to Dean and said, 'You know they're f**king, right?'"

She says Dean didn't respond – which "said just about everything I needed to know, he knew it too, but like me, didn't have any evidence besides that gut feeling, and he chose to ignore it for now."
Brandi goes on to describe the "final f–king straw," which was when LeAnn smeared icing on her then-flat chest and asked Eddie to lick it off. Brandi says she got in between them and confronted them but "LeAnn laughed through her oversized dentures before purring. 'Oh, honey, you're just being silly.'" Brandi "got the hell out of there" and Eddie convinced her nothing was happening, which she tried to believe until Us Weekly published the photos.
There's more too – Brandi also describes how she and Eddie and LeAnn ended up in counseling together about a year after Brandi and Eddie separated. She calls it "blended family therapy":
"For months, the three of us were jumping down each other's throats and triangulating the children. Mason's nightly phone calls to Dad became less like conversations and more like interrogations. So, therapy seemed the only reasonable – albeit ridiculous – solution to the problem. 'How about therapy?' I finally asked Eddie," she writes. "He took a minute to chew on it over before responding, 'Let me talk to LeAnn.'"

Glanville writes that "a few days later, he sent me an e-mail saying that both he and LeAnn would be open to seeing a family therapist, if they chose the doctor. 'Ugh,' I thought. Of course it had to be on their terms. I couldn't care less which doctor we went to, but I had to make a little fuss about it before I eventually conceded."

She also reveals that Eddie and LeAnn insisted she sign a confidentially agreement before they would attend therapy with her.

"It took all my strength not to respond, 'Right, because you both are soooo f**king famous that every newspaper in the world would be clawing for the story of what Eddie and LeAnn revealed during co-parenting therapy.' Are you f**king kidding me? It was laughable. I decided that at the end of the day, this was about being better people to one another so we could be better parents, so I agreed to sign the NDA. " (Non-disclosure agreement)

Glanville says it took a few weeks to arrange for the session, and she arrived a few minutes before the appointed time. She sarcastically adds, "The lovebirds hadn't yet decided to grace the office with their presence."

In a deliberate move, the stunning former model dressed down for the appointment and came directly from her Pilates class in "head-to-toe workout gear and a pair of flip flops." She says she was taken aback when Eddie arrived with his fiancée LeAnn who "wobbled in on sky-high heels and with a set of full eyelashes."

Although she can't provide specific of the session, Glanville does write, "Watching my ex-husband standing in front of me, comforting another woman and holding her hand, was probably one of the most surreal moments of my life. It was a strange sensation, because while it was extremely odd, I didn't feel jealous. I was finally numb to their entire existence. I simply didn't care. Since I signed away my right to speak, I can't reveal what was discussed when we finally stepped into the therapist's office, but I can share that it was an incredibly gratifying and vindicating experience…for me."
While I partially share Brandi's eyeroll regarding the non-disclosure agreement… at the end of the day, she's still publishing a book about her ex-husband's affair and remarriage to his trashy jumpoff, you know? There was actually a REASON for the non-disclosure agreement – because LeAnn and Eddie knew that Brandi is like a wounded animal, ready to attack anyone and anything and that she would have no qualms about going after them publicly. Just so.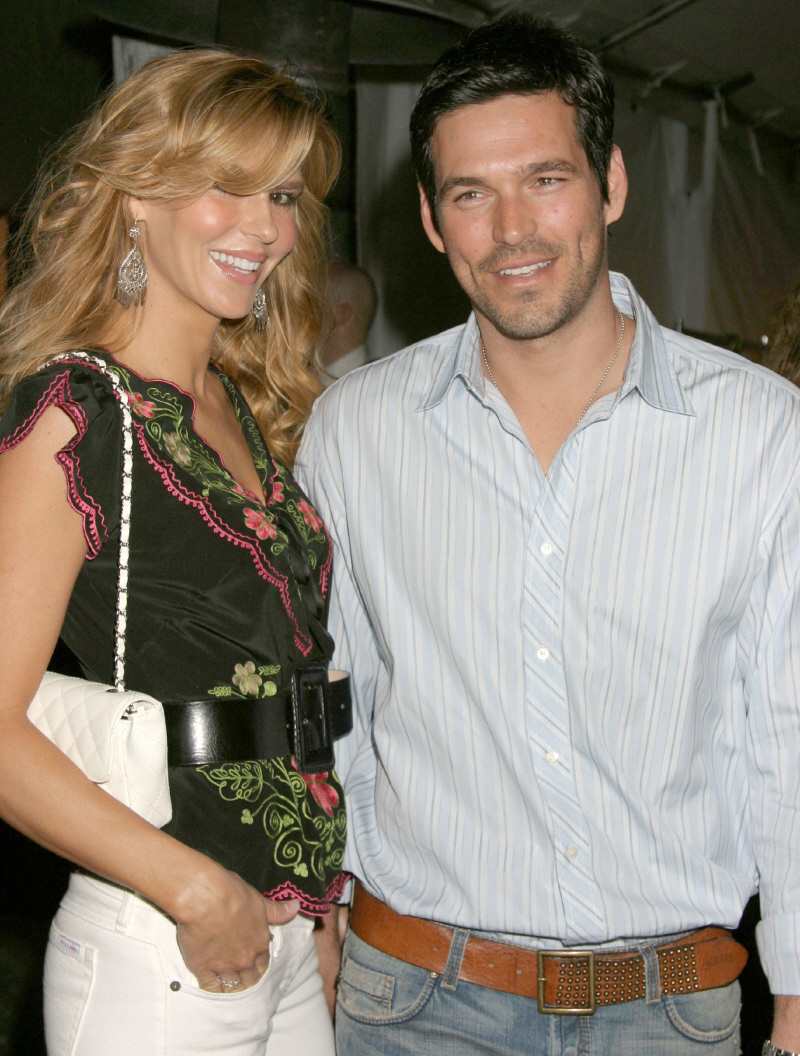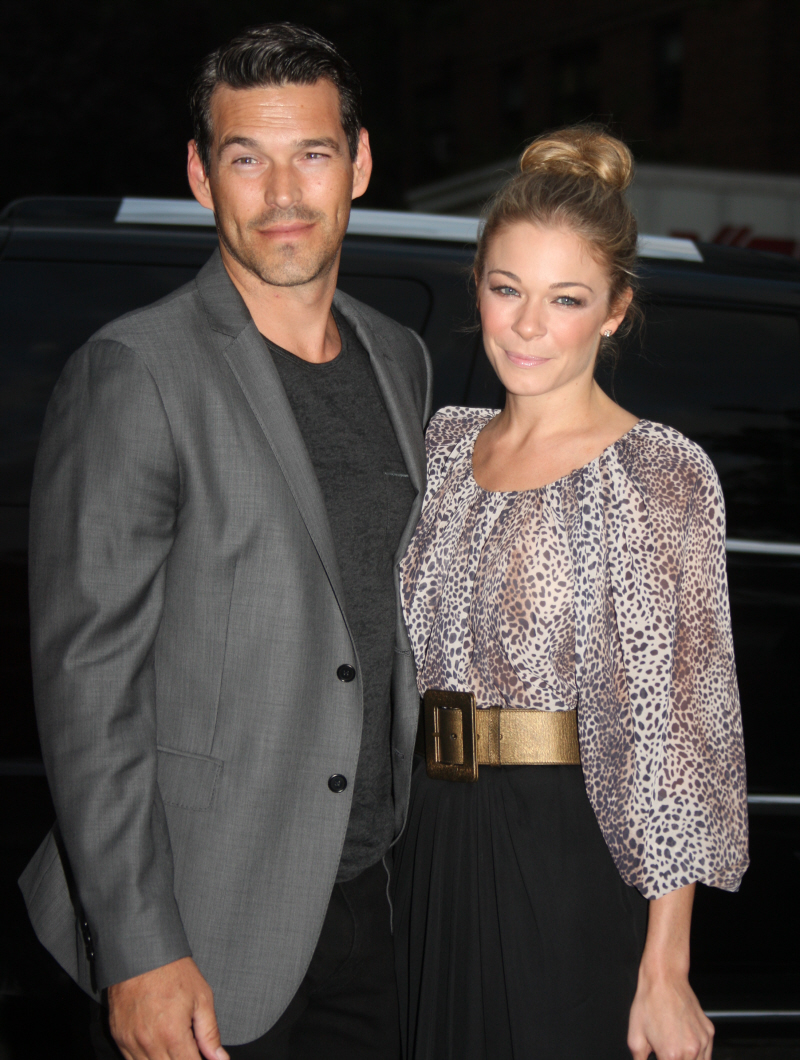 Photos courtesy of WENN.