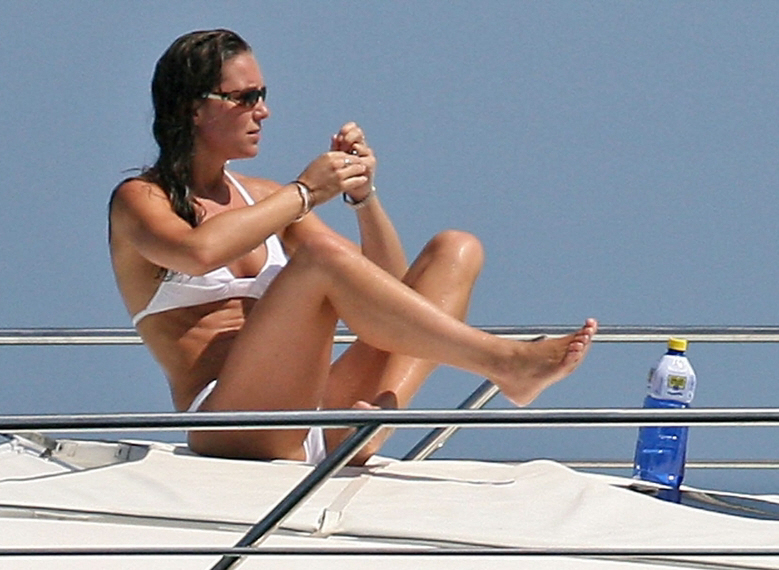 These are some photos from 2006, from a trip to Ibiza Prince William took with then Kate Middleton (his girlfriend of some-odd 3 or 4 years) and some friends. These are some of the rare photos we have of William and Kate's many, many vacations of their on-and-off 11 years together. When they were just "dating," they averaged about six to eight major vacations a year (not including weekend getaways), often with Kate's parents and sometimes with William's father. Since getting married in 2011, Kate and William have managed to keep up with their pre-engagement vacation schedule, even lying about their commitments or pushing aside royal duties so they could maintain their lay-about lifestyle.
Why bring this up? Because Prince William and Duchess Kate are on vacation right now. SHOCKING. They are in Mustique with Kate's parents – this is one of the Middletons' annual traditions, going to Mustique in January or February when, like, no one else has time off. I don't really get it.
MUM-to-be the Duchess of Cambridge has jetted to the Caribbean for a holiday with Prince William after recovering from her morning sickness, The Sun can reveal.

Kate, 31 — who was hospitalised in December — is staying at a £19,000-a-week villa on the island of Mustique.

The luxury pad boasts an infinity pool, games room and stunning views of the Caribbean Sea. And the royal couple also have Kate's parents Michael and Carole staying nearby.

Last night a source revealed: "The Duke and Duchess have joined the Middletons for a winter break. Both William and Kate were hoping her condition would not stop her from making the eight-hour flight to Barbados and the connection to Mustique. A month ago such a journey would have been unthinkable for her, so this is a clear sign she has made a virtual recovery."

Kate and Wills, 30, have enjoyed more than six holidays on Mustique since they started dating. It was a favourite hideaway for his great aunt Princess Margaret.
At first I was like, "Oh, it's The Sun, it's probably BS." But Us Weekly & People Mag confirmed it. It's happening. They are staying at a $30,000-a-week villa, and Poor Brave Kate needs to be applauded for being so BRAVE as to undertake a grueling 8-hour flight… so that she could take a vacation. Again. The poor thing!
Hilariously, St. James Palace had to do some quick counter-programming because they knew the vacation story was going to break, so they released information yesterday that Kate (the poor, delicate, brave little sausage) was going to undertake her second public appearance on February 19th. That will be her second official public appearance in three months, I believe.
Kate Middleton isn't scaling back her royal responsibilities. The pregnant Duchess of Cambridge will visit Hope House, Action on Addiction, in London on Tuesday, Feb. 19, St. James' Palace announced on Tuesday, Feb. 5. This will be the 31-year-old's second official appearance since announcing her pregnancy in December 2012.

Middleton will meet clients and staff at the 23-bed residential treatment center. Action on Addiction offers a safe place for women to recover from substance abuse; they are also given additional support for other compulsive disorders. Prince William's pregnant wife became a patron of Action on Addiction in January 2012.

The mom-to-be has been seen in public only a handful of times since revealing her baby news late last year. She attended the unveiling of her first official portrait at the National Portrait Gallery on Jan. 11. "I thought it was brilliant," Middleton told curators of the painting, created by Glasgow-born, South African-raised artist Paul Emsley.

In the following weeks, Middleton was spotted purchasing maternity clothes at JoJo Maman Bebe and browsing the racks at Reiss. Due in July, the duchess also emerged from Kensington Palace to order a drink from Starbucks and take her dog Lupo for a walk.

While royal parents have historically hired full-time teams to assist with newborns, Middleton and her 30-year-old husband want to handle the bulk of the childrearing, a source recently told Us Weekly: "They want to be as hands-on as possible."
So Kate is so brave, so resilient, so tough, so amazing, so admirable to be shopping until she drops all over London, then jetting off for a tropical vacation, and then we have to be super-grateful that she deigns to make one public appearance every eight weeks or so? Seriously – what in the world is up with William and Kate's publicity team? They are really crappy at their jobs. They wouldn't have to work this hard if just one of them would sit down with William and Kate and tell them directly: "Stop taking so many vacations. Do some actual work. People will like you more if you stop looking so damn lazy."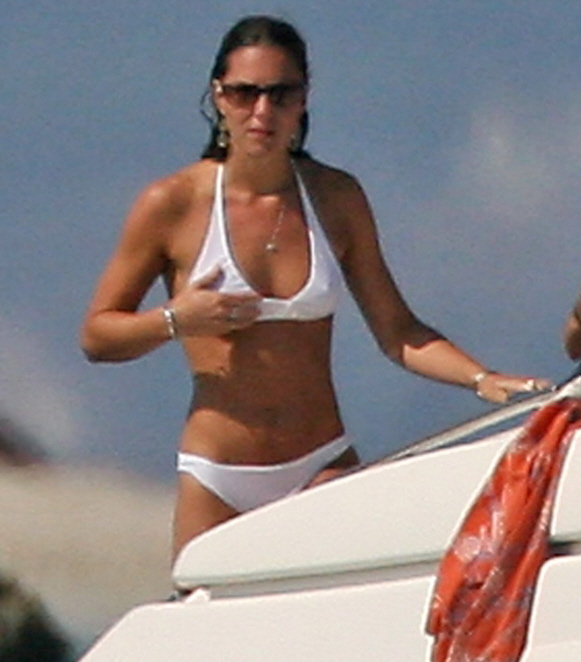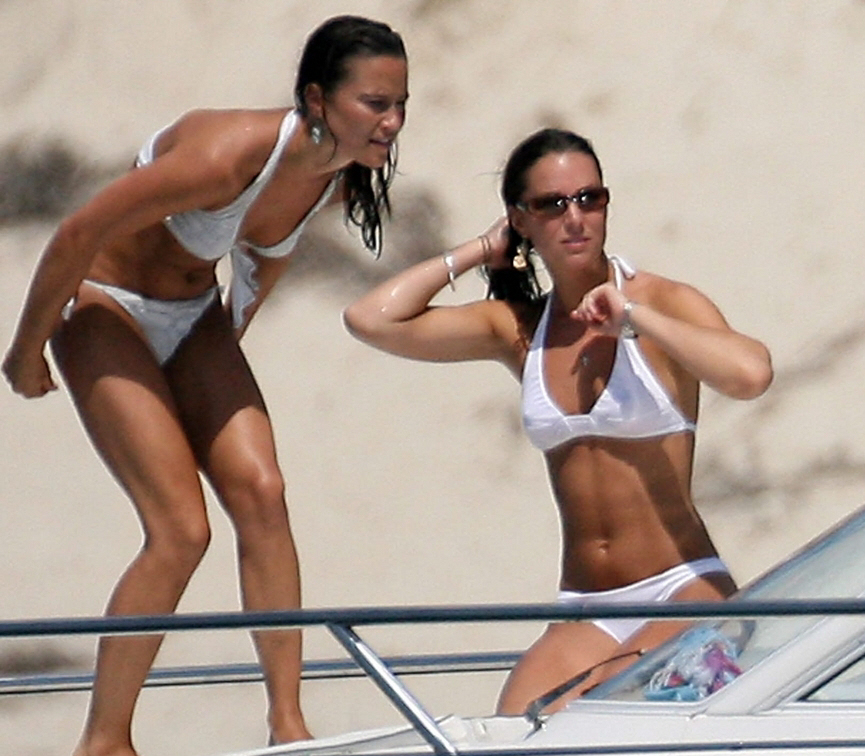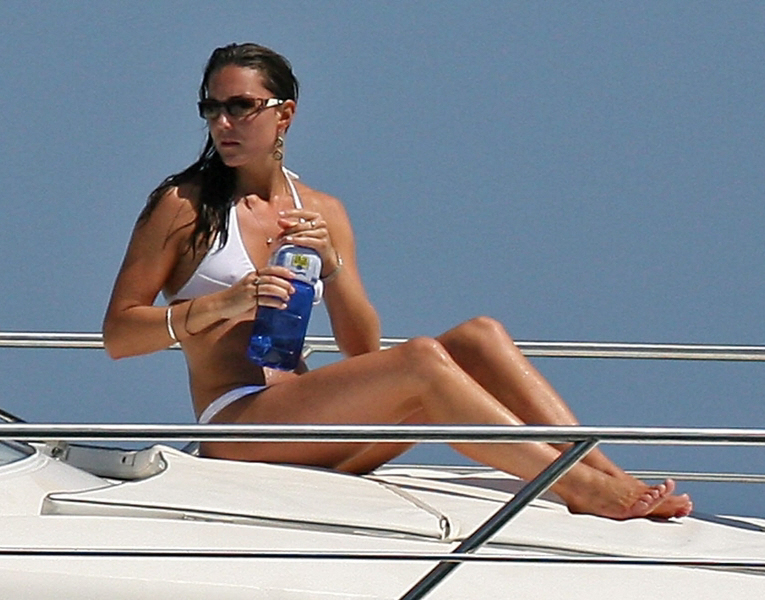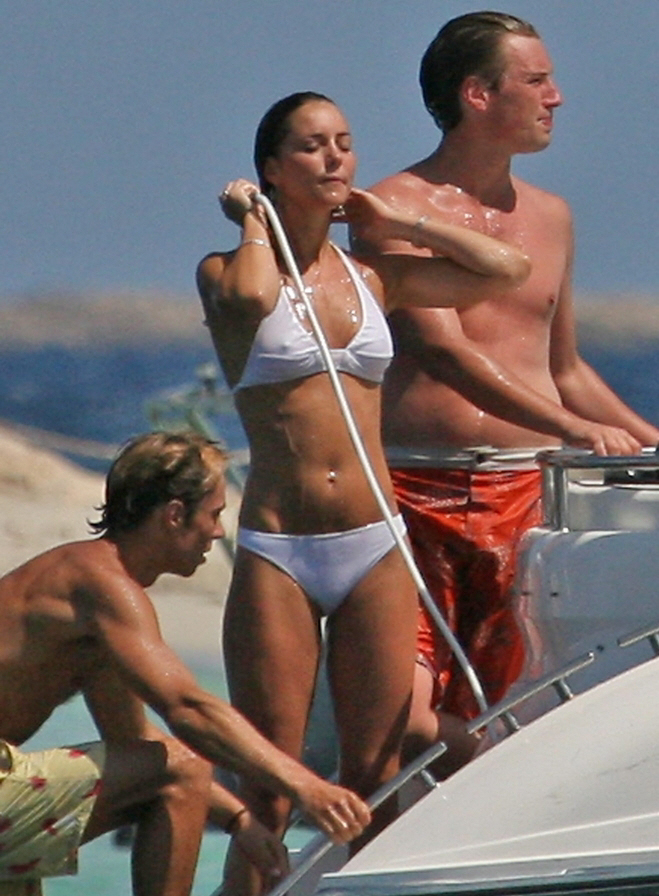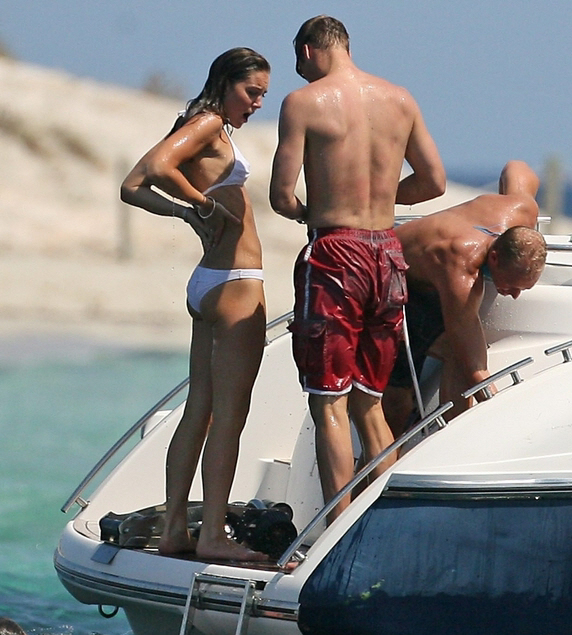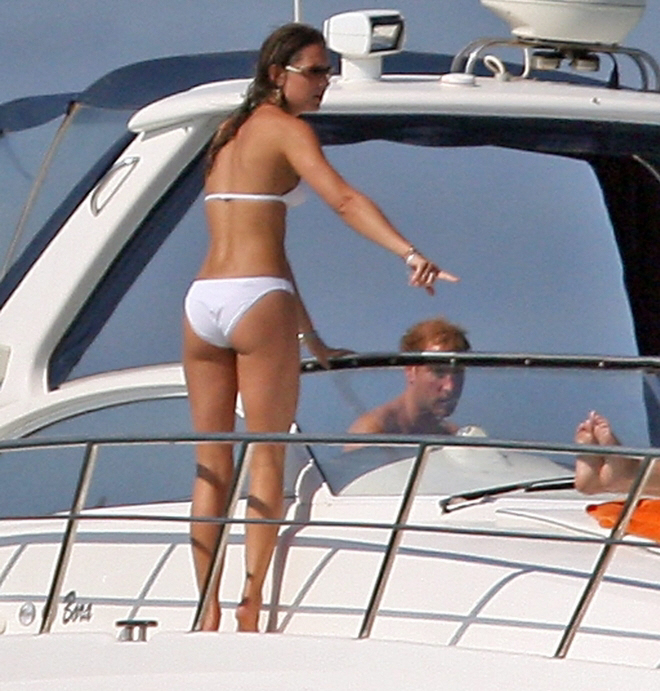 Photos courtesy of PR Photos.