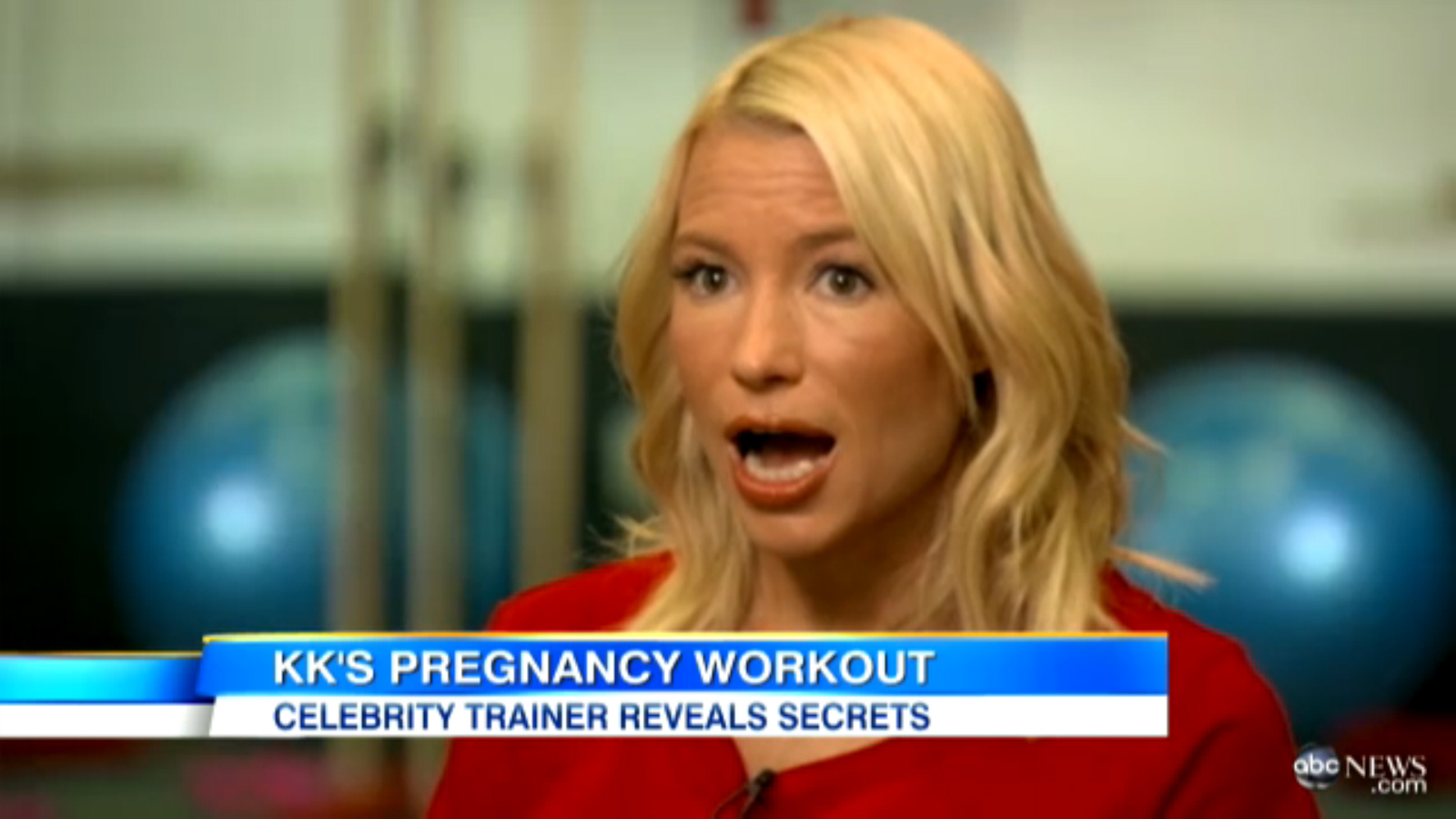 Tracy Anderson had a big segment on Good Morning America yesterday, which sucks for the world. I consider her a snake-oil saleswoman, a con artist, a grifter, a fraud coasting on the names of her A-list clientele. Some of what Tracy says makes sense, and I'm sure some of it "works". But as I always point out, it would be difficult for a 1000-calorie-a-day diet and a six-day workout schedule a week to NOT work, you know? I understand that Tracy is a trainer and that's why she's so incredibly focused on how her clients' bodies look at the expense of all other factors, but at the end of the day… she just sounds like a superficial a—hole. And hilariously enough, The Mail is picking her apart for looking like a Botox Monster in this video:
Do you see Botox? I think she looks incredibly fake and older than her years (she claims to be 37 years old right now), but I'm not sure if she looks different – in a Botox way – in this video. Isn't this how she always looks? Anyway, the whole point of this segment seems to be Tracy shilling her "Pregnancy Project" by using her association with Kim Kardashian. I really wonder how Gwyneth Paltrow (Tracy's business partner) feels about Tracy's association with Kim? Hm.
Fitness trainer to the stars, Tracy Anderson, appears to have taken her Hollywood look too far. Responsible for the post-baby bodies of Gwyneth Paltrow, Madonna and now Kim Kardashian, the 37-year-old seems to have gotten too caught up in Tinseltown's extreme beauty standards.

Speaking on GMA this morning, Ms Anderson appeared overly orange from a possible fake tan faux pas, her bleached-damaged hair looked almost yellow and although she has never admitted to undergoing plastic surgery, her plump lips appeared less than natural.

Ms Anderson is well known for her six days a week, an hour a day, 'for the rest of your life,' intense fitness regimes, and has specialized in the removal of post-baby weight since she gained and lost 25kgs during her first pregnancy. And having remodeled half of Hollywood (Ms Anderson has a long list of other celebrity clients – including men – whose names she won't reveal), it seems the A-list's image-obsessed culture may have rubbed off of the pint-size trainer.

The mother-of-two, who gave birth to a daughter with husband Matt Mogol in May, filmed her new DVD series, The Pregnancy Project, while she was pregnant herself. The trainer, who says she has a better body now that before she gave birth, caused controversy after she told the Guardian last year that no woman should have saggy arms, or poor skin tone.

'It's good for your body to train all the time, it keeps you young. Who wants to get old? That is part of my inspiration and it is going to end up helping so many other people,' she said.

Speaking to GMA, Ms Anderson said of new client Kim Kardashian, 32, who is expecting her first child in June with boyfriend Kanye West: 'Everybody's going to be watching her right after the pregnancy. She'll be back. '

She added: 'There's a hormone that's in our bodies to help our hips and everything change shape. We can keep things awake and alert and connected. That's what the pregnant project is all about. That stays in our bodies. We can use that to our advantage to get our bodies back if we keep things awake.'

Supermodel Karolina Kurkova credited Ms Anderson for helping her get back in shape after her pregnancy in 2010, telling W magazine: 'She's a working mom like me and she understands that, and understands a woman's body.'
Yeah. Do you want to look like Tracy Anderson? Her body looks tight, for sure, but I wouldn't have the willpower or the desire to undergo Tracy's system, especially since I'm not convinced she's doing it correctly. But beyond her body… goodness, I like my own (fat!) face too much. I would not want to look like her at all. And that's the problem, isn't it?
Tracy in October 2012 – her face looks the same to me!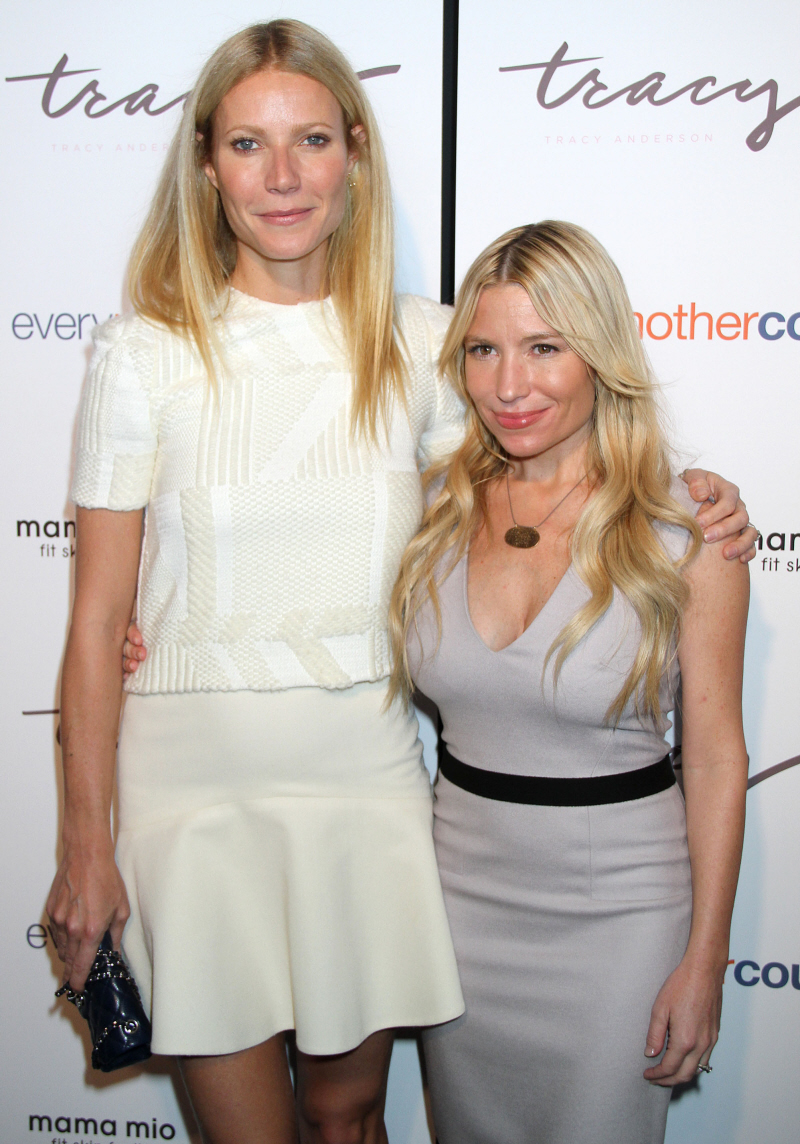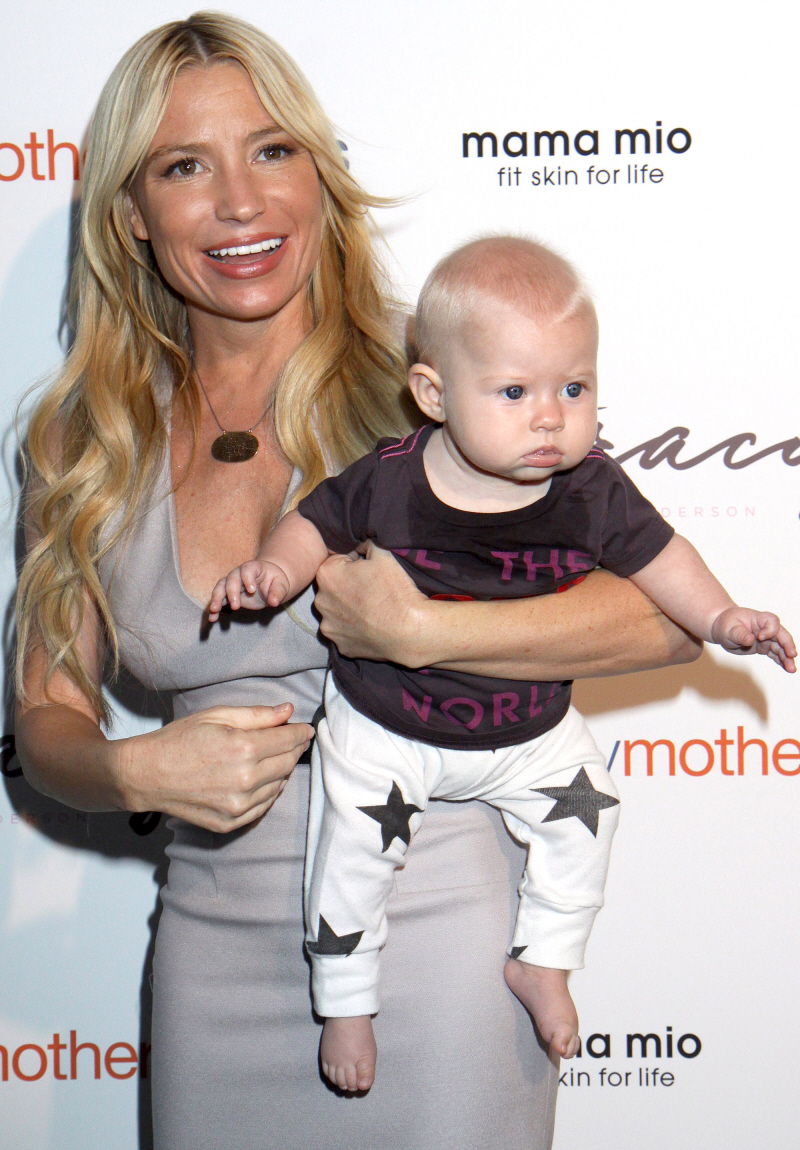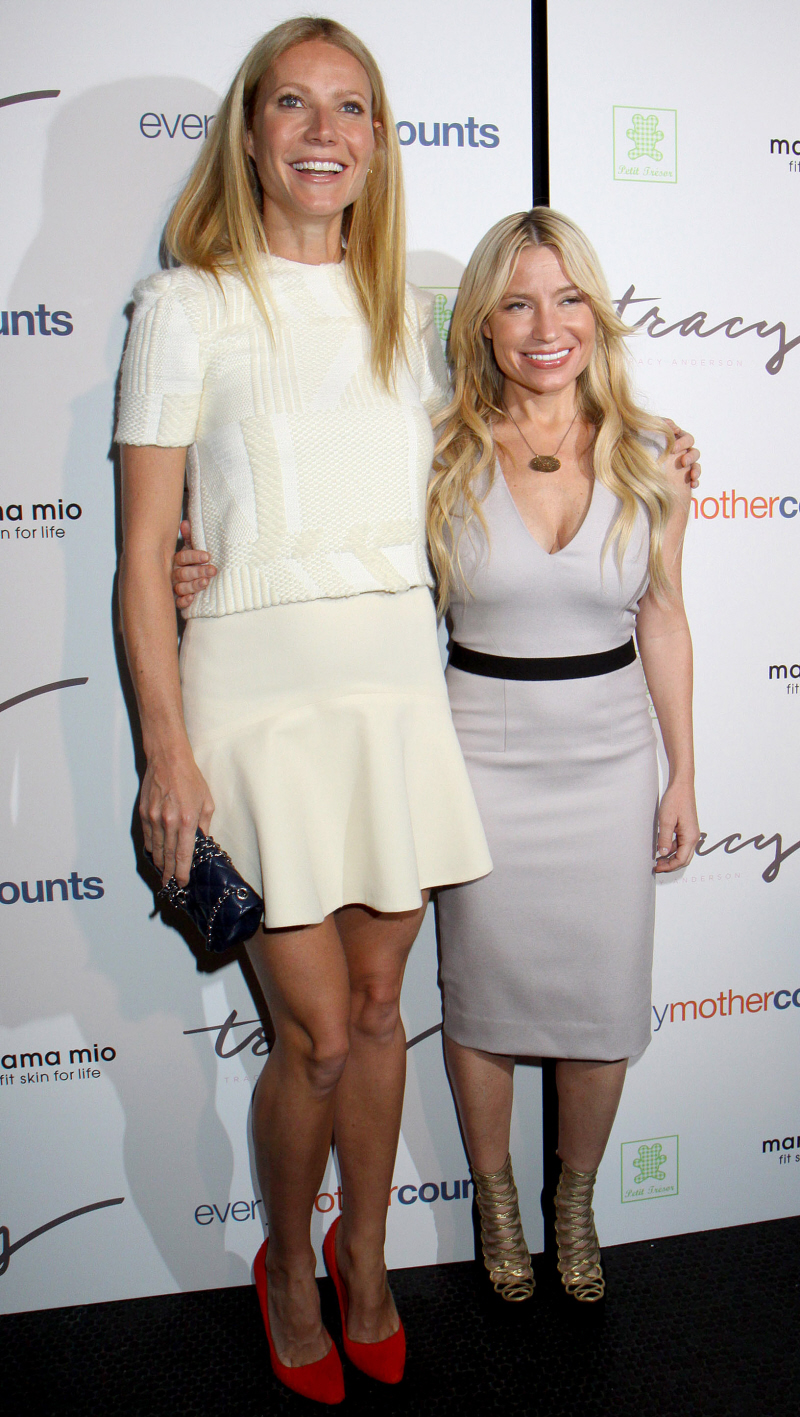 Photos courtesy of WENN.