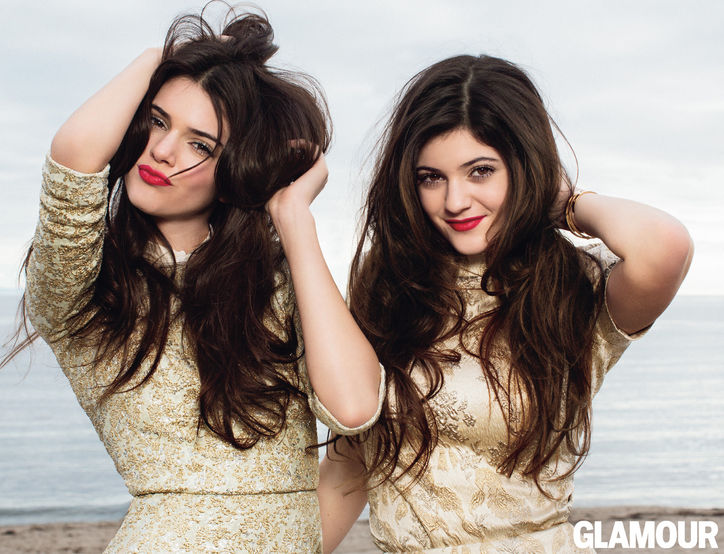 Kylie and Kendall Jenner (Kris Jenner's youngest daughters at 15 and 17 and the future hope for the Kardashian/Jenner brand) are interviewed in the March issue of Glamour. The issue features Dakota Fanning on the cover. Inside, they kind of contradict each other in that Kendall, 17, says she doesn't like to deal with paparazzi or jealous people while Kylie, 15, seems to be more involved with and excited about the family business. I get the impression that Kendall could take it or leave it and that Kylie is ready for her close up. For what it's worth they both work as models and appear on the family reality show.
Glamour: Your family leads such a public life. Is that a good thing?
Kylie: Our family is closer because of the show. And when we are older, we' ll have the memories on tape. If some of those moments hadn't been filmed, I wouldn't remember them!
Kendall: We appreciate everything that we have, but we don't remember what it's like to be normal kids who aren't harassed by the paparazzi. I hate that. We're underage girls. I don't want to be followed by random men I don't know. It can also be hard to deal with other kids who are jealous or mean. I can't post a picture on Instagram without being criticized.
Kylie: No one really knows what we are like. People read about us on Twitter, but they don't know what we do all day long. We don't really have privacy, but we have an aspect that people don't know about.

Glamour: What do you learn from each of your sisters?
Kendall: If we're fighting, we call Khloé. She's our peacemaker. Kourtney keeps us down-to-earth.
Kylie: Kim teaches us how to deal with the spotlight.

Glamour: Any style or beauty tips?
Kendall: I think a natural look is prettier. I rarely wear makeup, but we always wear sunscreen on our faces.
Kylie: I love leather pants. I'm obsessed with leather right now.

Glamour: We have to ask: Do you ever think about the fact that your last name isn't Kardashian?
Kendall: We're full-throttle Jenners! We don't have any desire to be Kardashians.
Kylie: All that matters is that we're a family.
If Kendall isn't into playing the fame game and is upset by people being rude on Instagram, I would say she could stop posting stuff online publicly and only share her photos and tweets with friends and family. That's probably not an option for her, and I bet there's a huge amount of pressure on her, particularly from her mother, to keep up appearances.
As for their home life, there are longstanding rumors that their parents, Kris and Bruce Jenner, basically hate each other and are living apart. Radar has a recent story that Kris and Bruce don't sleep in the same room and that they're staying together for Kylie and Kendall's sake, basically. A source tells Radar that "They're not going to do anything to possibly disrupt the girls' lives. Kris remembers how her divorce from Robert Kardashian impacted her older kids, and she doesn't want to do that to Kylie and Kendall." That's ripe if it's true. It's way more disruptive to put all her kids on camera, take them out of school and pimp them out constantly, but in Kris' mind she's doing her daughters a great service by continuing to act like she can tolerate her browbeaten husband. I'm kind of sad for these girls.
Oh and there were recent rumors that I never heard that Kendall isn't really Bruce's daughter. It wouldn't be surprising considering how much Kris Jenner gets around. In response to that, Kendall, 15, went on Twitter to defend her mom. She wrote "It sickens me how editors of a magazine can proudly write a story denying that a 15 year olds father is actually hers. Yes, my father is my father and no my parents aren't getting a divorce. You guys can't believe any of these magazines.. It's all bullsh*t." I vaguely remember being 15 years old and being mortified by minor things that seem ridiculous to me now. Can you imagine having to deal with tabloid rumors about your family – at 15?! That's definitely not normal.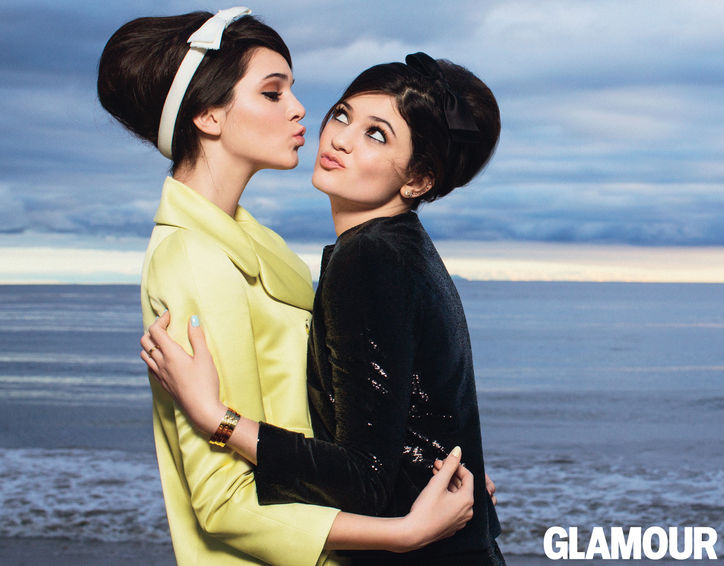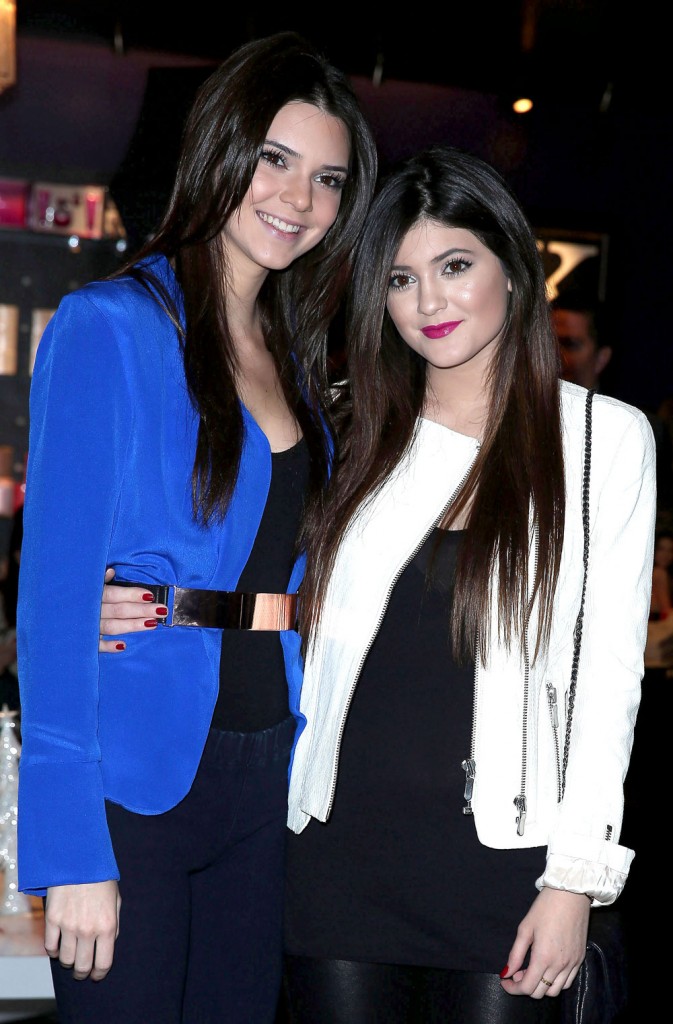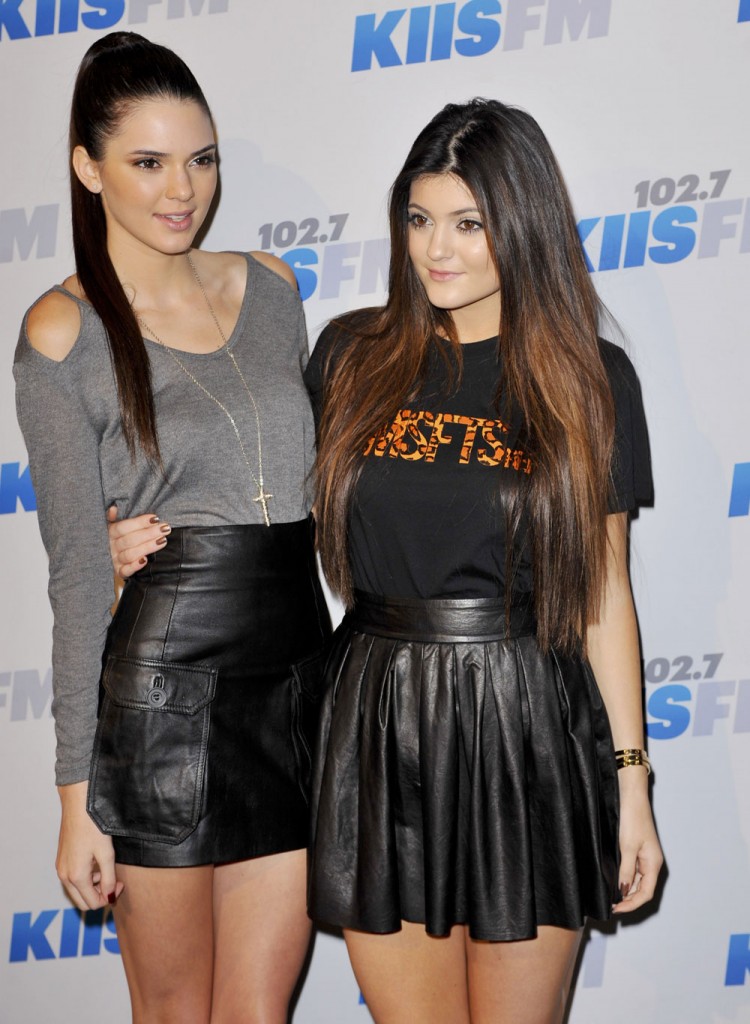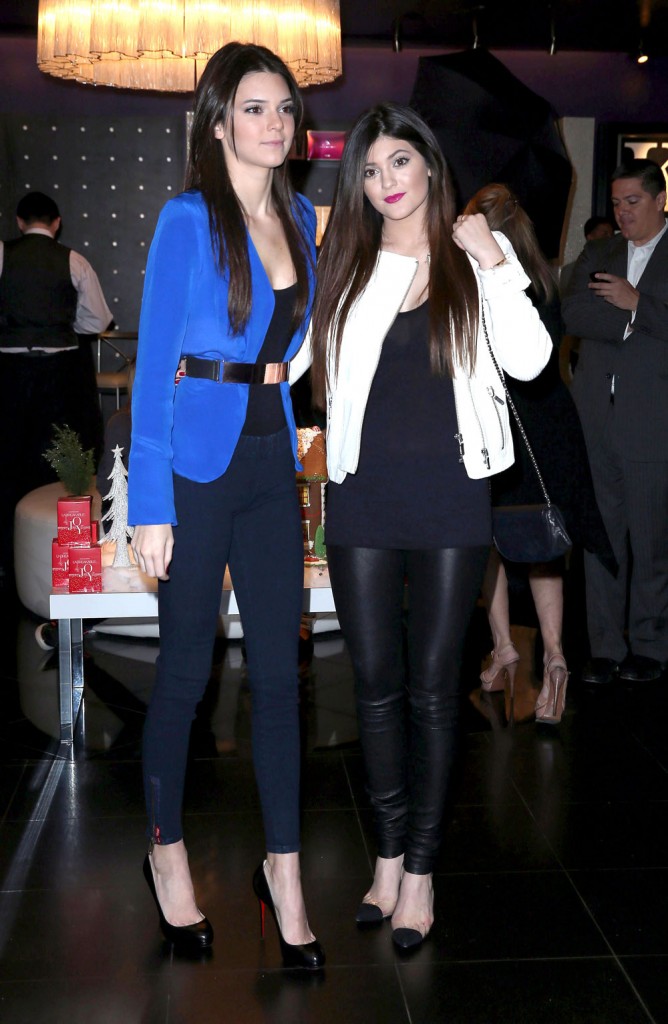 Photos are credit Glamour mag and WENN.com. Event photos from 12-15-12 and 12-3-12.