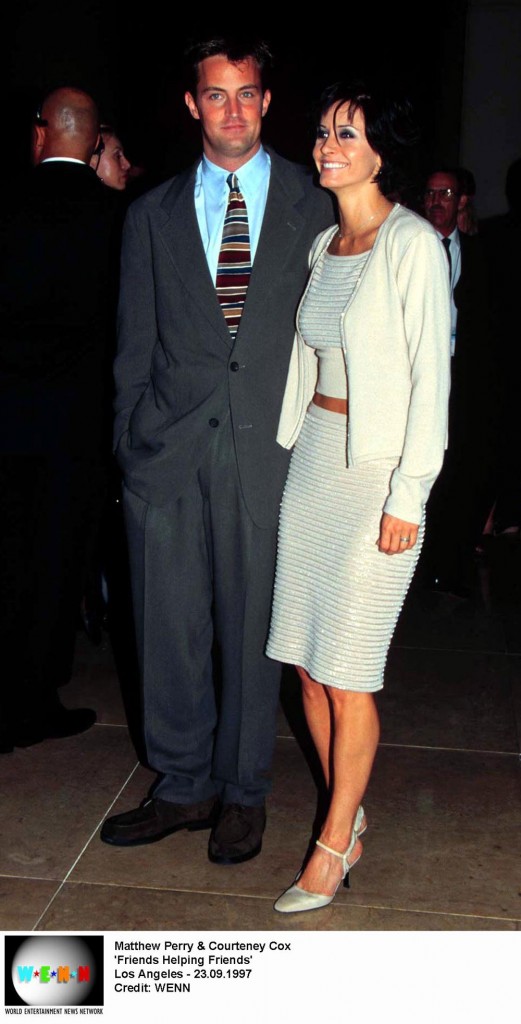 This story reminds me that I haven't been keeping up with "Go On," Matthew Perry's new sitcom on NBC. I saw the first handful of episodes, and it's a nice "feel good" comedy that isn't a standout. Perry is very good it in and it's great to see him on the small screen again. Overall I think I stopped watching because I just forgot that I had subscribed to it on Hulu Plus. I have so many different devices and options for watching shows that if I don't DVR them I end up forgetting about them.
Here's a little reminder to those of us who enjoy this show and those who are looking for a new sitcom, Courteney Cox is going to guest star! Chandler and Monica together again, yay! The former on-screen couple will go on a date together that is sure to be awkward. Perry plays a widower and he gets set up with Courteney's character. I doubt it will end up lasting for their characters, Courteney is pretty busy with her own sitcom, but I'm actually looking forward to this. Here's more:
NBC's freshman comedy Go On is staging its first onscreen Friends reunion, with Courteney Cox checking in for an episode of the Matthew Perry comedy, The Hollywood Reporter has learned exclusively.

Cox will join Perry, her former onscreen husband Chandler Bing on Friends, for an episode set to air in April. Cox play a character who meets Anne (Julie White), who then tries to set her up with Perry's Ryan. It marks the duo's first small-screen reunion since the Emmy-winning NBC comedy ended its 10-season run in 2004.

For Cox, who stars on TBS' Cougar Town, the Go On guest stint also marks a reunion with former Friends executive producer Scott Silveri, with whom she worked on the series from 1996 through its final season.

This marks the latest Friends reunion for Cox, who has also guest starred on Lisa Kudrow's Showtime adaptation Web Therapy (David Schwimmer has appeared as well). Kudrow, meanwhile, also appeared on an episode of Cougar Town during the comedy's run on ABC, as did Jennifer Aniston, the latter of whom also guest starred on Cox's FX comedy, Dirt. (Schwimmer, meanwhile, directed two episodes of Friends spinoff Joey, starring Matt LeBlanc.)
I'm a 90s girl at heart, and I kind of love how all the Friends alums have stuck up for each other over the years. (Gah I almost wrote "been there for each other" and that song started playing in my head on a loop. It's still there!) Call me a sap, but I'll watch Courteney and Matthew together again, and I may even carve out the time to catch up with the rest of the "Go On" episodes I missed. It's not as side-splitting entertaining a comedy as say, "New Girl," almost nothing is (except "Community," more on that in a moment) but it's funny enough and watchable. It's way better than "Cougar Town" that's for sure.
Also, "Community" is finally coming back this Thursday, tomorrow, on NBC at 8pm. They didn't pay me to plug that or anything, NBC is too back-asswards to pay any bloggers for promotion for that wonderful show they keep shoving to the side. At least there's another season left for us to enjoy before we're stuck with re-runs.
As for whether there's going to be a Friends movie/reunion/anything, I checked Matthew Perry's twitter and he tweeted this image below, which got me super excited. Then I read his caption "There is zero truth to this rumor. but Happy Thanksgiving Everyone!" Damnit.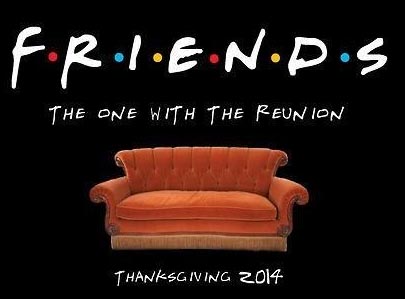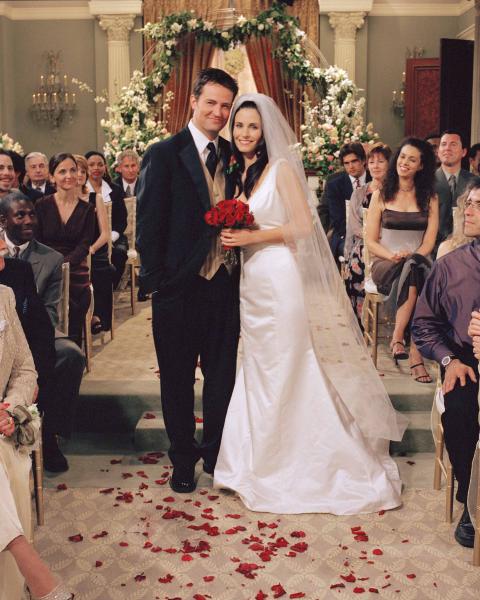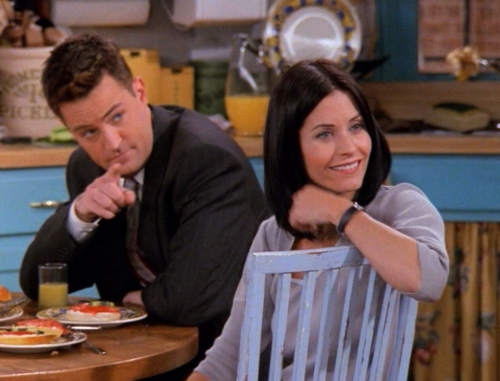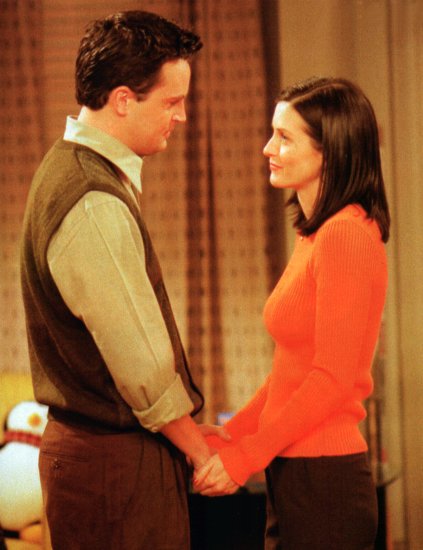 Photos below are of Courteney Cox on 1-30-13, credit: Pacific Coast News and Matthew Perry on 7-24-12, credit: WENN.com. Love his faces!