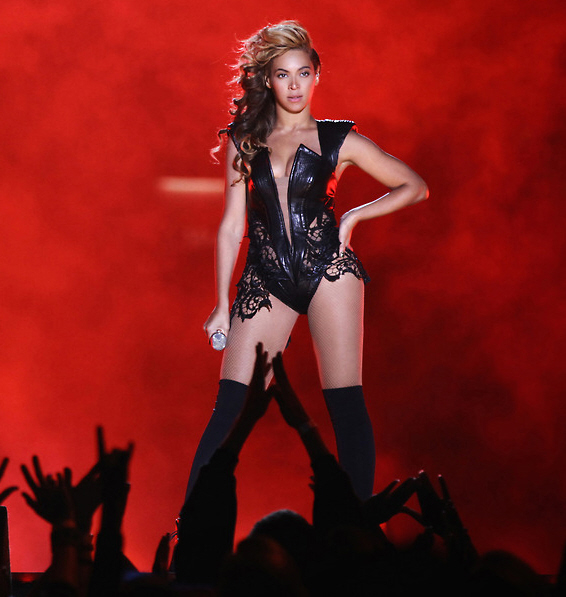 By now I'm sure you've heard about Beyonce's latest gift to her public – her publicist sent an email to Buzzfeed demanding/requesting that they take down several unflattering photos of Beyonce as she performed at the Half-time show. It wasn't a standard "take-down notice" which every blog gets at some point when the origin of a photo is up for grabs – this was just an attempt from Team Beyonce to control what copyrighted Getty images were used in stories about Beyonce, and she had no rights over the images. All of the photos Beyonce wanted pulled are ones where she's making "RAWR! COME AT ME!!" faces. You can see the pics here.
But that's not the only controversy about Beyonce these days. Apparently, PETA is all up on Bey because for Bey's two major public appearances in 2013, she's worn animal skins.
Beyoncé is in trouble with PETA. Again. The animal rights group is angry at Bey for shaking and shimmying in a Rubin Singer leather bodysuit, made of python, paneled iguana and leather.

"We would take a bet that if Beyoncé watched our video exposés, she'd probably not want to be seen again in anything made of snakes, lizards, rabbits or other animals who died painfully. Today's fashions are trending toward humane vegan options, and Beyoncé's Super Bowl outfit missed the mark on that score."

PETA was also furious with the singer after she wore a three-quarter-length Christian Dior mink coat to sing at the inauguration.

The group adds that the "game was great" however, and expressed love for Baltimore Ravens linebacker Terrell Suggs, who just joined PETA in protesting the fur industry by starring in their new "Ink, Not Mink" campaign.
Did you know her Half-time bodysuit was made out of python and iguana? That just seems completely random, especially since it just reads on camera like plain old leather. Why go so fancy (iguana?!) when it just looks like regular leather? As for Beyonce wearing mink at the Inauguration – yeah. She did that. Most people didn't notice because she took off her mink coat for photos and she "performed" (lip synced) without the coat, in just the Pucci gown.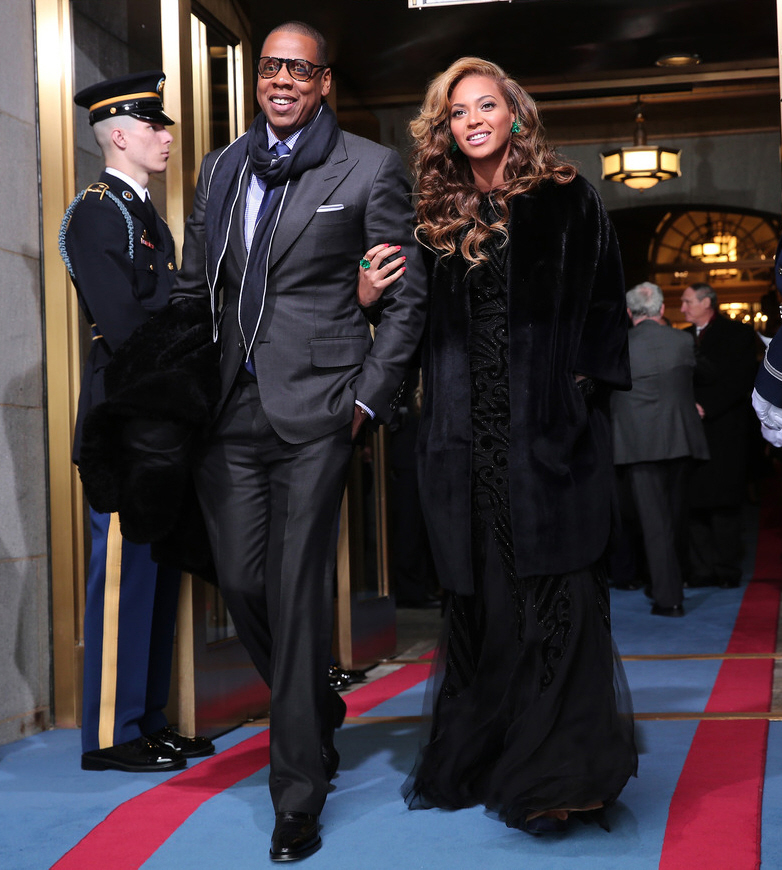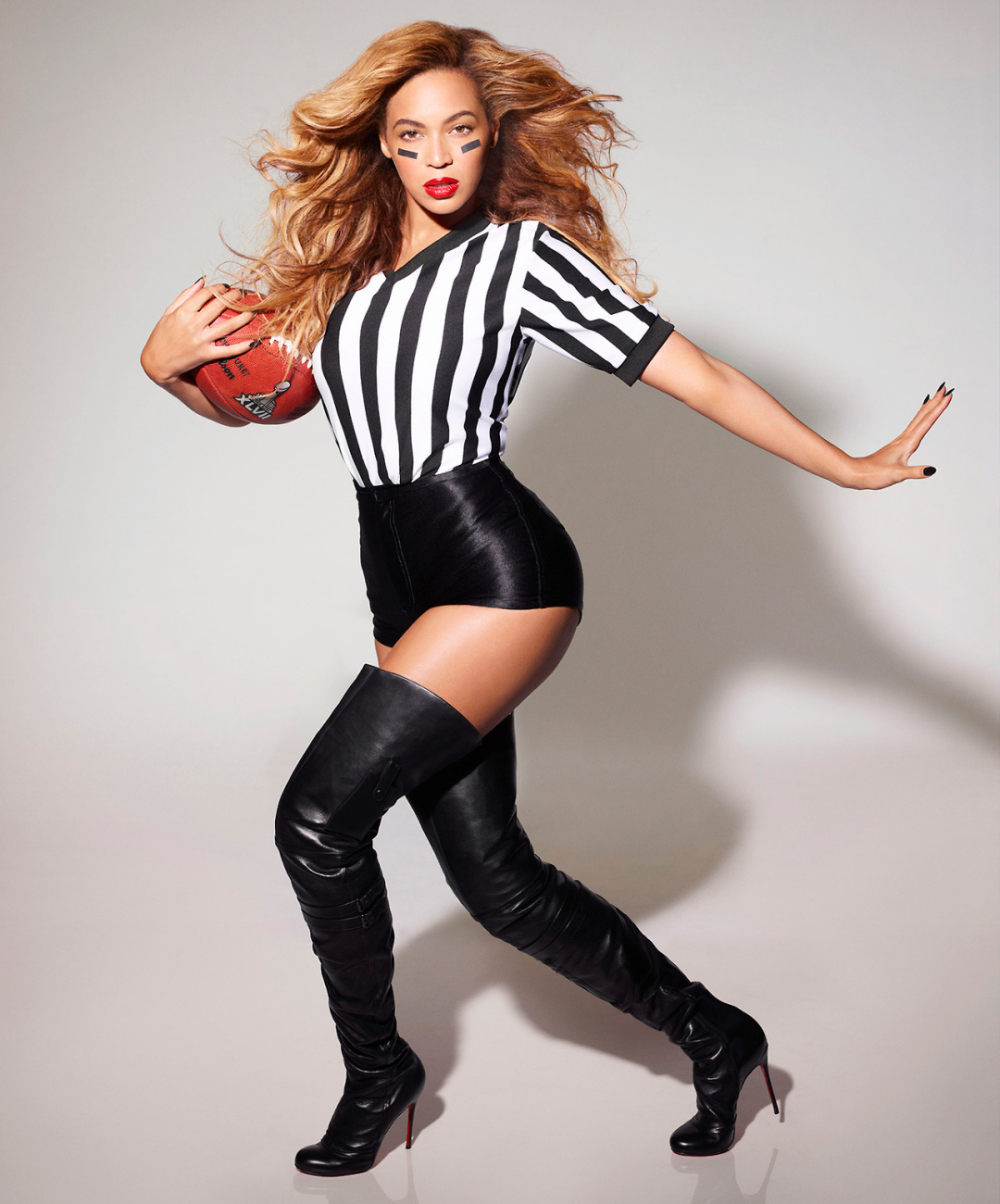 Photos courtesy of Beyonce's Tumblr.