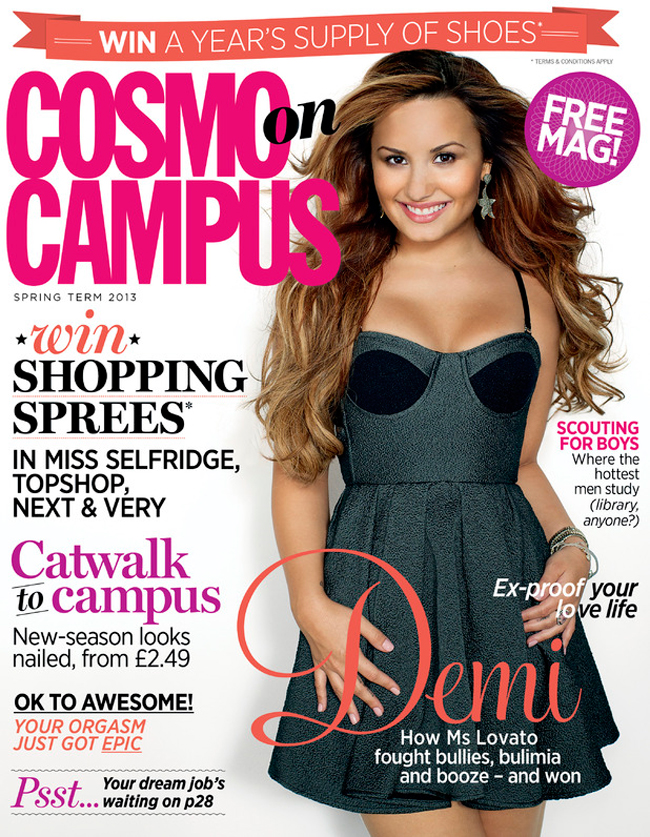 Demi Lovato covers the spring issue of Cosmo on Campus, which is a free supplemental magazine that Cosmopolitan UK distributes in universities to suck in the college-aged gals out there. This shoot is rather mixed with Demi doing a typical wacky bustier dress on the cover, a very strange shot featuring a blue lingerie/skirt combo, and then there's a rather lovely shot of Demi's softly freckled face. As for the interview … sigh. A lot of you get tired of reading Jennifer Lawrence's reactions to people labelling her as fat in Hollywood, but I feel like she gets asked about that a lot. It's not as if she doesn't have other things to talk about (like farts) because she does. Journalists just realize that the "money questions" for young actresses revolve around weight issues. That's how they sell copy when there's no other scandal to milk from a particular subject.
So I am rather understanding when certain celebrities seem to talk about the same things all the time, and I feel like I have a pretty high tolerance for that. However, I have to admit that I'm growing a bit weary of Demi Lovato's endless discussion of her eating disorder and bullying. That probably sounds rather insensitive for me to say, but she's literally been talking about her bulimia and bullies in every interview, and she's not bringing anything else to the table for discussion. I was also quite understanding when Demi blamed club promoters for her early substance abuse because they gave her drugs and alcohol while she was underage because those promoters were clearly in the wrong. Here, Demi says she wishes other celebrities would talk about eating disorders, as it might have prevented her from going that route as a tween. Her rationale makes sense, but the blame game is getting old. Here are some excerpts: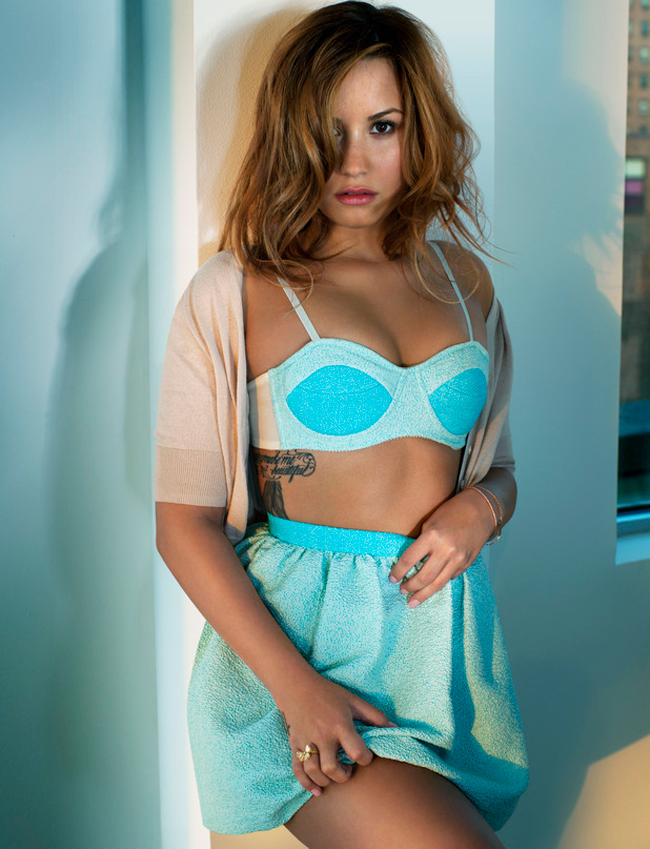 Celebrities should talk about eating disorders: "I was about 12 or 13 when I developed my eating disorder, and at that time nobody in the public eye talked about their body issues. I feel that if someone had admitted they had a problem, then I wouldn't have gone down that route myself. That's my goal in talking about my problems. I want to be the person for other girls that I needed to admire when I was looking for help and strength. It's okay to love your body the way it is and it's okay to reach out for help if you have drug and alcohol problems, or if you're self-harming or being bullied."

"X-Factor" wasn't such a great idea: "I don't think I was ready when I started on 'The X Factor' [in autumn 2012]. In an ideal situation I would have maybe waited a year or more [after coming out of treatment]. I dived into work really quickly and maybe that wasn't the best idea at the time, but the place I am in today is so much better than I could have ever imagined, so I'm really glad."

She's better at relationships now: "It is very unhealthy when girls devote all of their time to a guy and forget their friends and family. I did that. I was always looking for distractions because I was so afraid of being alone. I have spent the last year focusing on myself and it's been incredible. More has come out of the past year than in my entire career so far, and I truly believe it was because I was taking care of myself and not focusing on guys. Now I'm in a place where I can finally trust and love and be a better person for the man I am in a relationship with, instead of being a clingy girlfriend or getting jealous."

Her kind of dude: However, Mr Right will have to accept her for who she is: "I'm a southern Texas girl. I have a really strong personality – I speak my mind and I don't hold back. I'm the type of woman who doesn't put up with bullsh-t, so when I date I have to find someone who won't either. I don't think any woman should ever hold back what she's really thinking."
[From Cosmopolitan UK]
I don't know how I feel about Demi blaming other celebrities for not talking about their eating disorders while she was young and impressionable. When I was 12 or 13 (and I'm definitely older than Demi), I remember reading all sorts of articles on anorexia and bulimia in magazines like Seventeen and YM, and there were countless television episodes also devoted to the topic. In particular, I recall an episode of "Different Strokes" where Dana Plato's character became a swimsuit model, and we heard her hurling in the bathroom. That was super gross, but it was also informative. So I don't really know what Demi's getting at here, do you?
As for Demi's talk about her dating life, ugh. She just needs to find a dude who is not Wilmer Valderrama. Then she can talk about dating.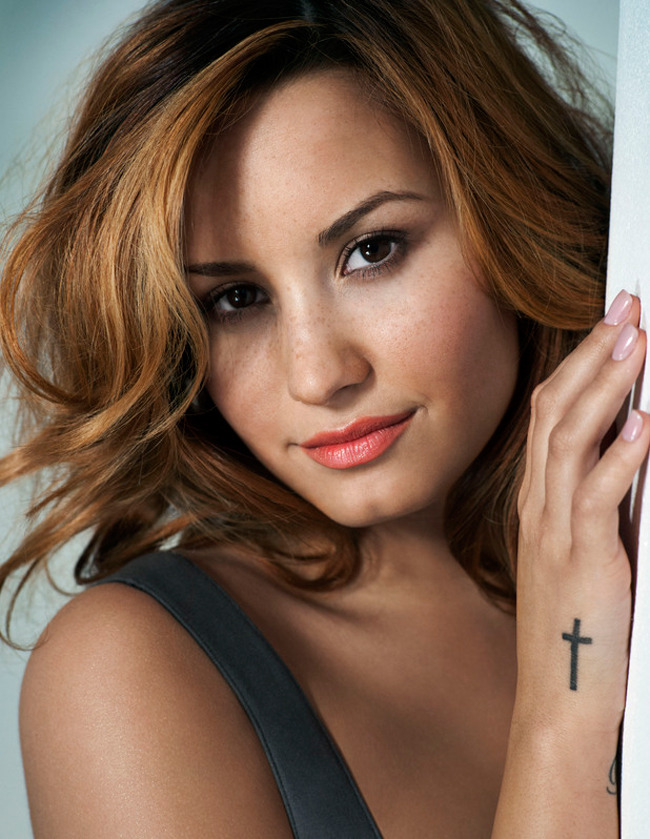 Photos courtesy of Cosmo on Campus