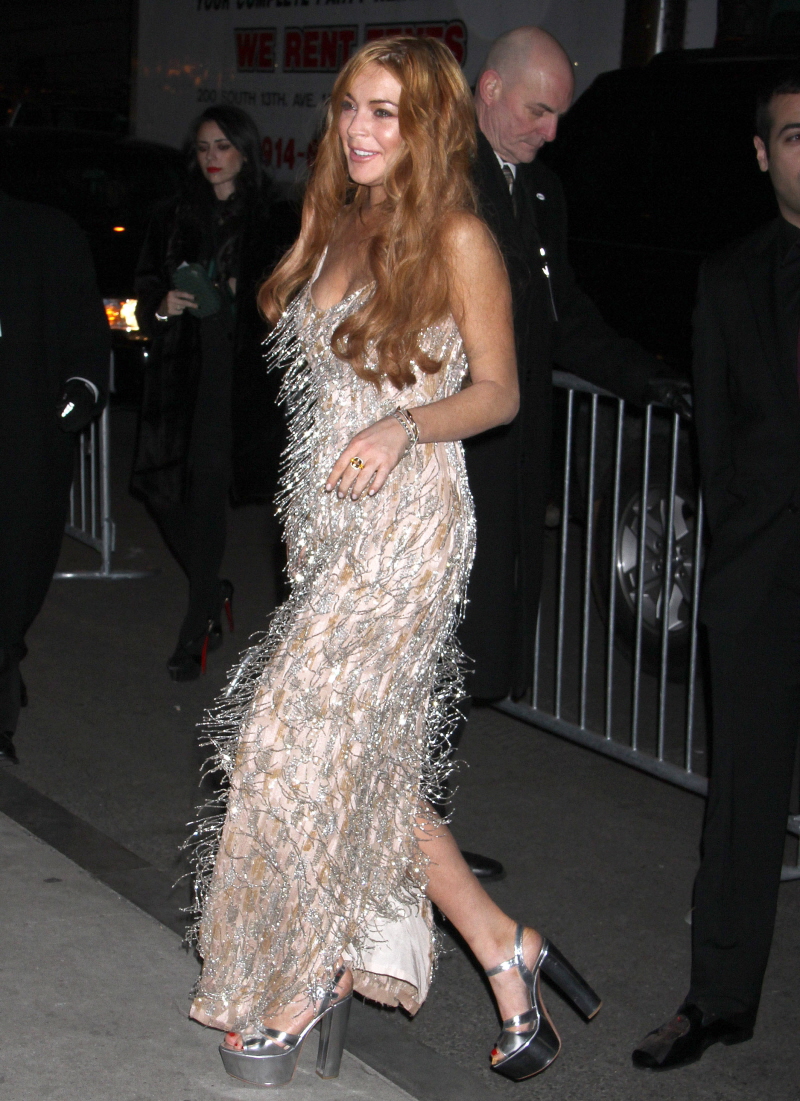 CRACK ATTACK! Here are some photos of a barely-recognizable Lindsay Lohan last night at the amfAR gala at Cipriani Wall Street. Lindsay wore a vintage Roberto Cavalli gown which… looks like a lot of her gowns. What's up with her face? Did she just get some work done? It looks really different, right? Is it just because she's not so "puffy" from the "flu" right now? Or is it something else?
I think this amfAR thing is one of the events Lindsay tries to go to every year, but I didn't realize that she was back in NYC right now – I thought she was still in LA. Crackie Red Alert canceled for LA! Crackie Red Alert back on for NYC! The NYDN claims that Lindsay is officially back to living with her mom in Long Island, and it's just as ridiculous as you would expect:
The tax man is at her heels and club owners now keep a wary eye on poor Lindsay Lohan, but that's barely the worst of it. Confidential has learned she's spending her days and most nights back in her teenage bedroom on Long Island.

"For the past three months that has been her home base," a source close to the family dishes. And that's just where her mom, who needs her train-wreck daughter's help to pay the mortgage, wants her. "Dina has been trying to get her to move home for years so she can keep a close eye on her. She didn't want her in L.A. anymore. Not only is she in New York now, she's in the next room."

Lohan's only money these days seems to be coming from overseas appearances, like the $100,000 she collected to party with Brunei's Prince Azim in London this past New Year's. That money, another source says, went to her family. And now, with her latest court appearance in L.A. behind her, it is off to Dubai on an endorsement trip for energy drink Mr. Pink. But the money is going out as soon as it comes in, keeping Lohan in the family's Merrick, L.I., home.

Lohan had been fighting to stay on her own, even trying to work out a deal with Donald Trump for an apartment. But he wouldn't give her a deep discount, so she pulled out. Last fall Lohan was struggling to pay the $8,000 monthly rent on her Beverly Hills pad.

"She had the lease until February, but Dina said come home."

That house is the same one that Bravo's "Million Dollar Decorators" spent $200,000 renovating — with LiLo refusing to reveal the results on the show.

This week she filed a $1.1 million lawsuit against her 6126 clothing label partners over breach of contract. Now the "Liz and Dick" star, who also has had her accounts frozen due to $233,904 in unpaid taxes, officially has "nowhere to live" but home.

"After all that time being in the business, making money, she doesn't own a house, a car, furniture, an apartment. She has nothing to her name," our source says. "It's quick money here and there and she blows it right away."

At home, life has regressed to the mother-daughter relationship of Lohan's childhood, with the duo watching TV together to pass time.

"Dina's working on a book at home. 'A Parent Trapped' is the working title," says our source. "She says it's about surviving domestic abuse. She's shopping it around now."

As for Lohan popping up in pictures shopping around New York City, she hasn't yet resorted to the Long Island Rail Road for the commute. "A car service she hires takes her to and from her mom's," says our insider of the troubled star, who was spotted Wednesday night at a Fashion Week shindig at Cipriani Wall Street.

Lohan's father, Michael, calls the move "awesome" and believes it will help his daughter to be with family. LiLo's rep confirms she's back living in New York, and denied it's with her mom — but wouldn't say why.
It IS sad really, when looked at through the cold financials. At one point, Lindsay was making millions of dollars a year through her film work and modeling gigs and her other projects (cough). Now she still manages to make six-figures a year (at least) through these smaller things, and AT NO POINT did her business managers or financial people suggest that she put some money away? Or that she invest it wisely? Or that she even buy some real estate? Think of it this way – I'm not rich nor am I poor, but I have made much wiser investments than Lindsay. I have a mortgage and some money socked away, and I have very little debt. I wouldn't trade my life for hers at all.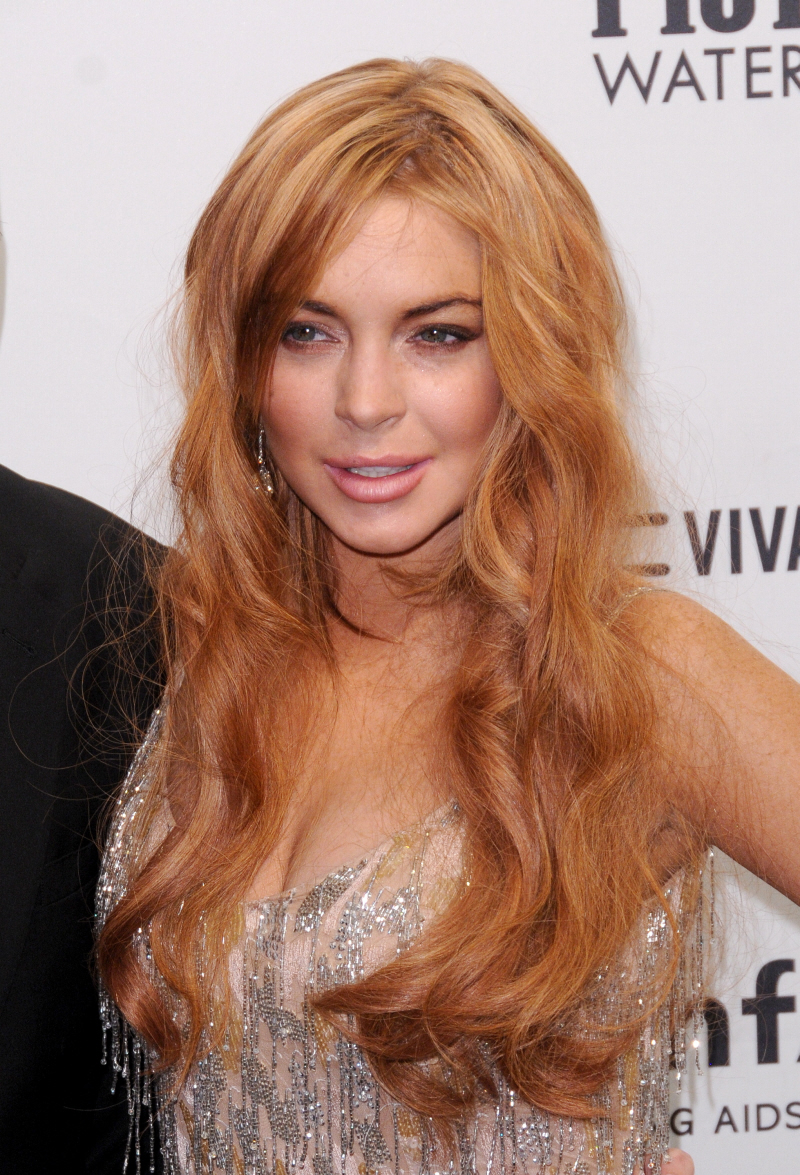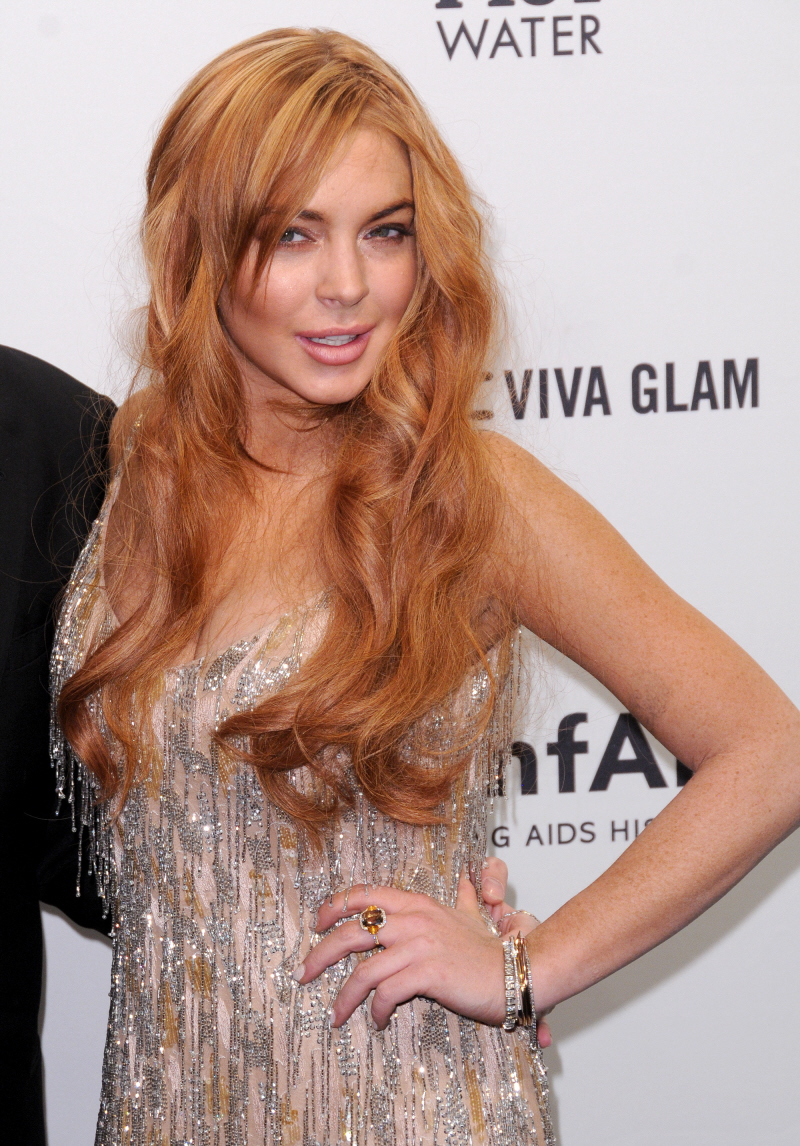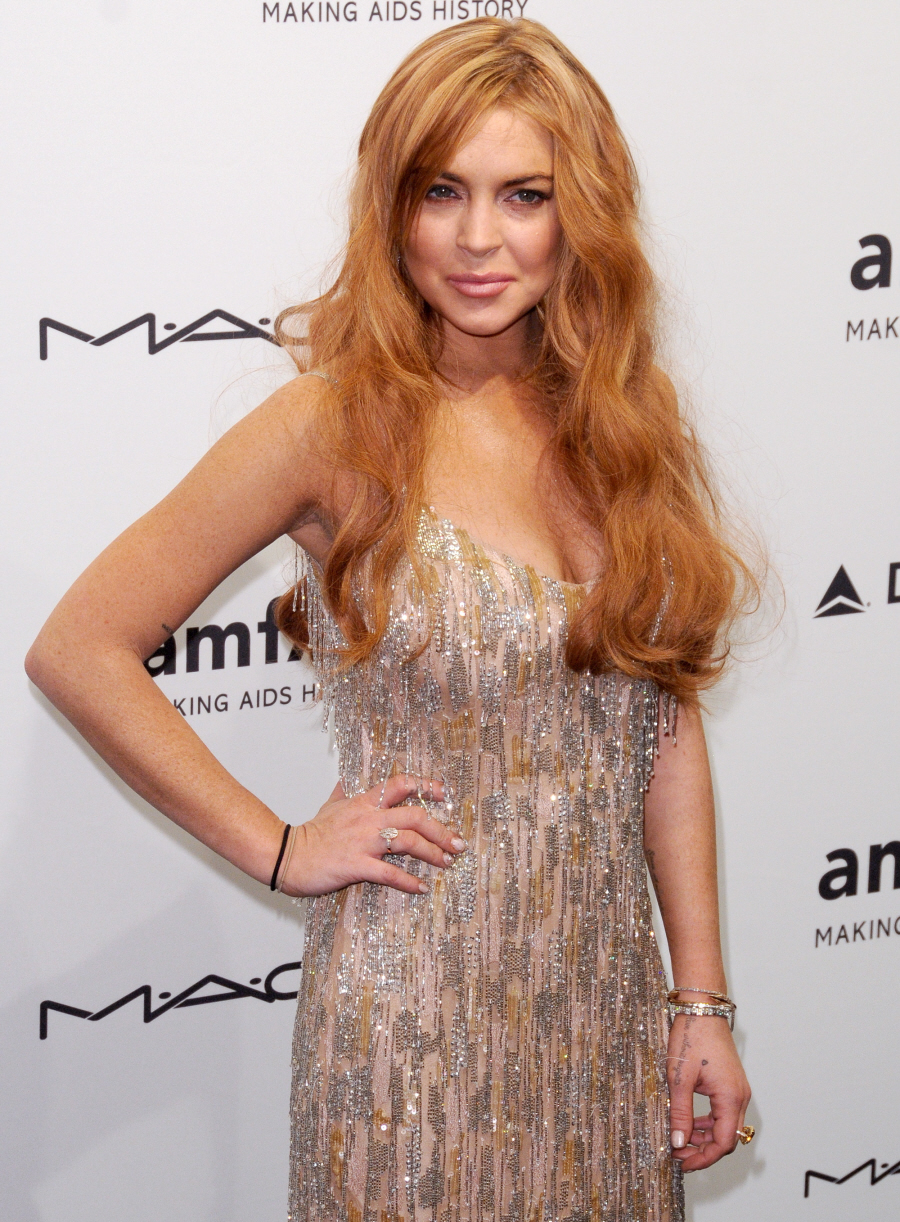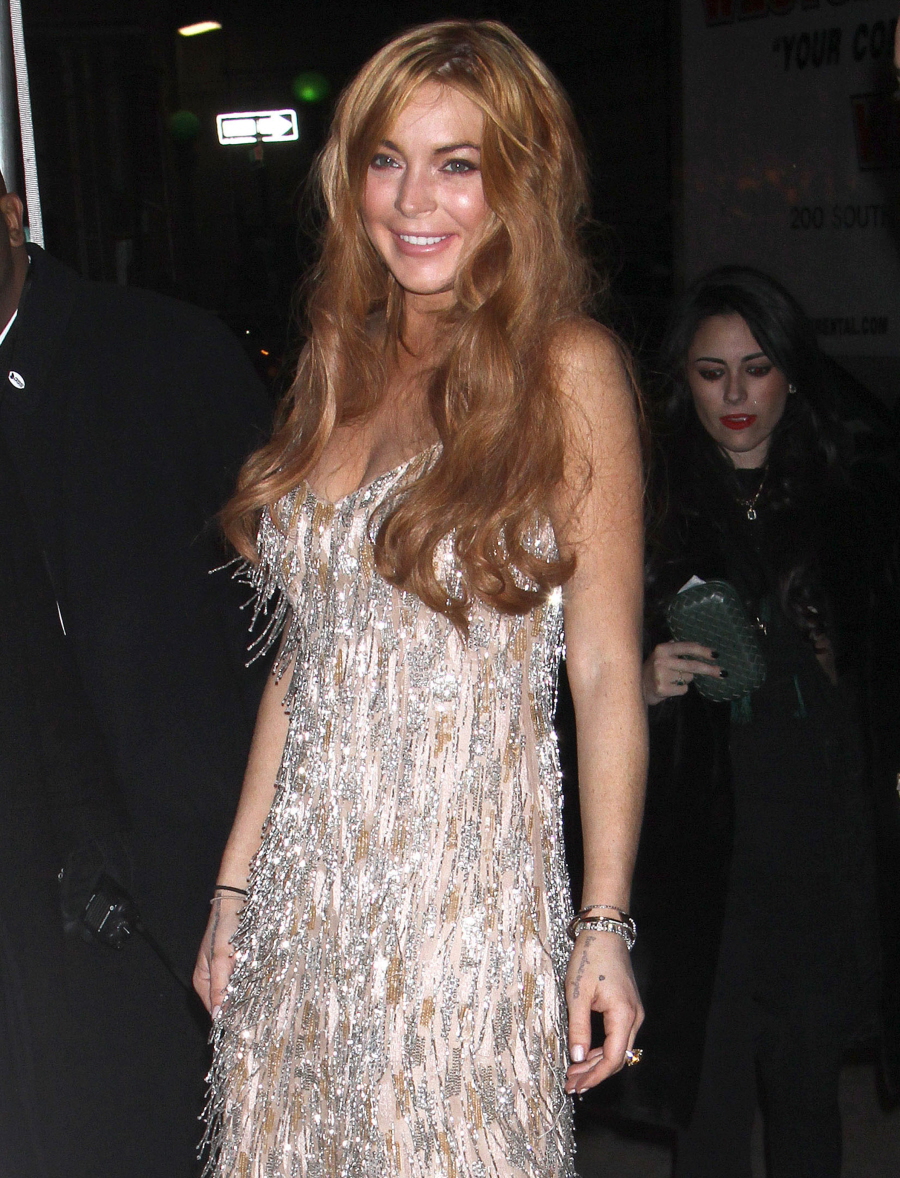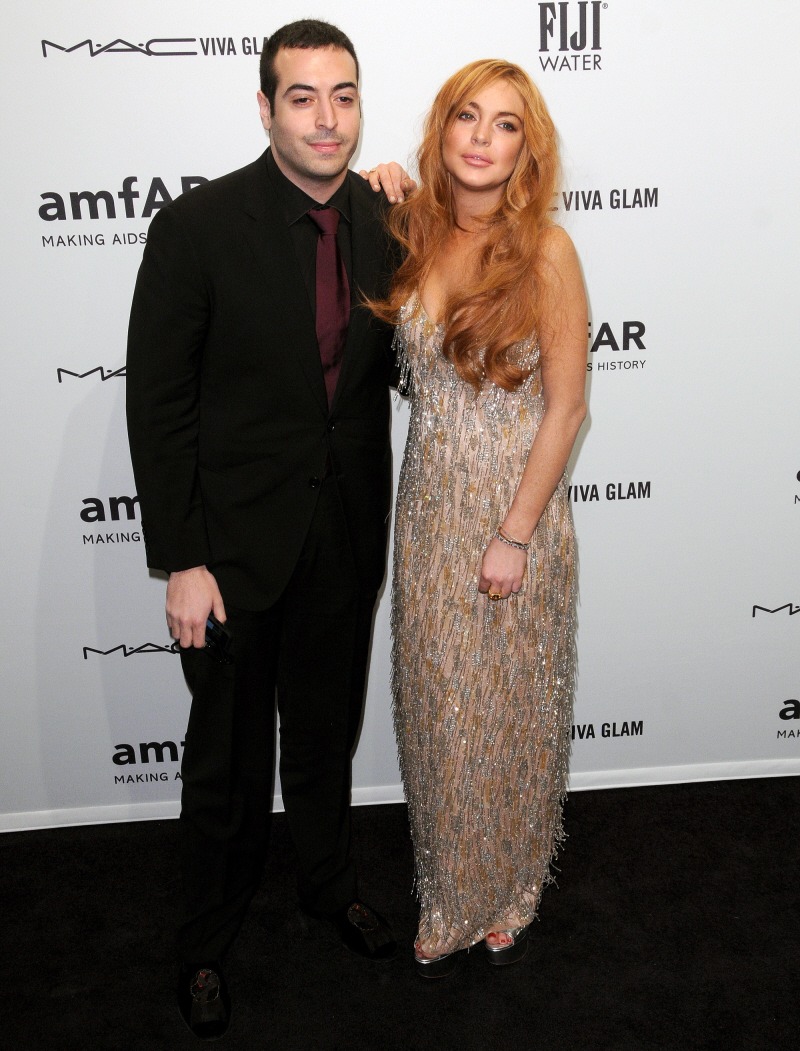 Photos courtesy of Fame/Flynet and Ivan Nikolov/WENN.com.