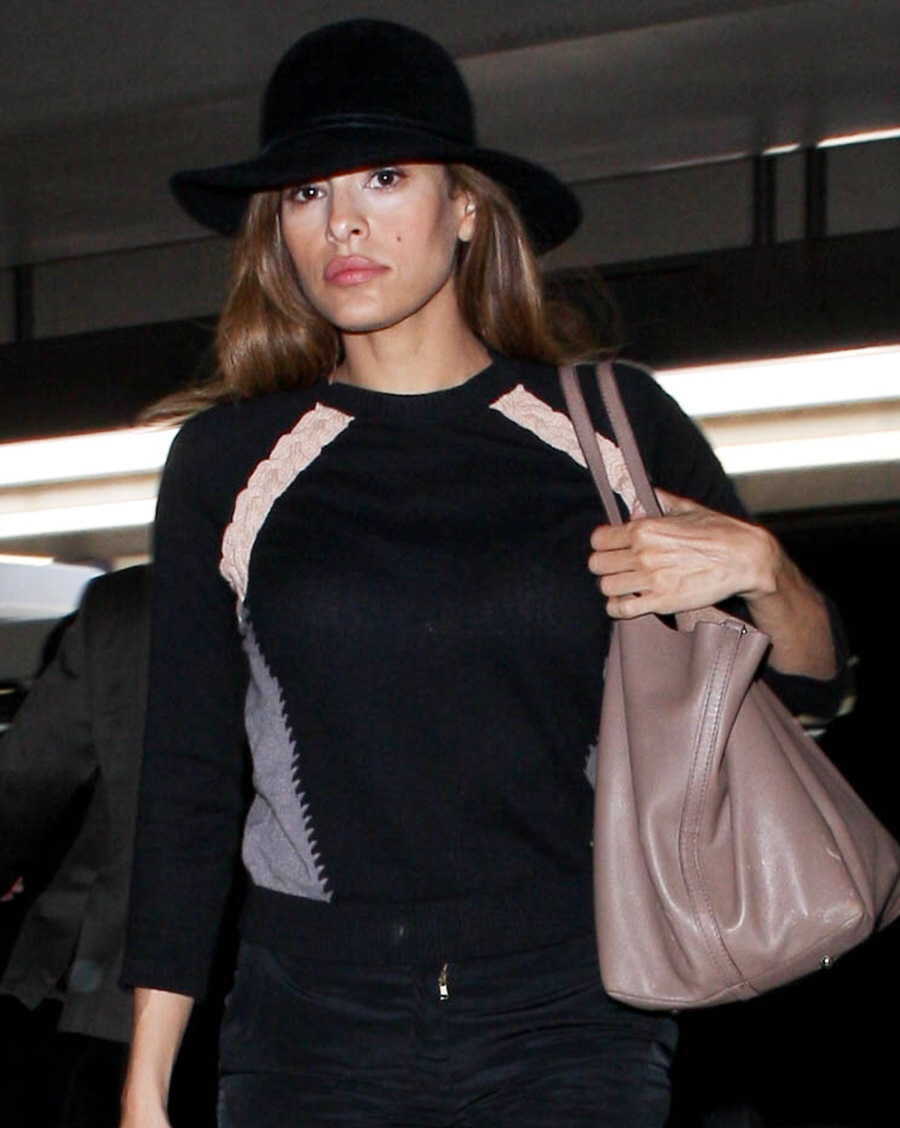 Even though I hate wearing makeup, I'm still kind of curious about it. I'm particularly curious about the foundation and concealers that are designed specifically for HD (high-def) cameras, like the kind of makeup actors and actresses use when they know they're going to be on camera. I've heard that while the makeup is designed to look natural on-camera, if you caught sight of the person in real life, the makeup would look rough.
I'm reminded of this while I looked through these Eva Mendes photos. She was spotted at LAX yesterday, looking a bit like Carmen Sandiego. The Daily Mail is making a big deal about Eva "overdoing" the concealer, but I wonder… maybe her makeup was designed for something else, and the flash of the paparazzo's camera just makes her look so weird? I'm not even convinced that she's wearing that much makeup honestly.
Meanwhile, did you hear that Eva's boyfriend Ryan Gosling just cast her in his directorial debut, How To Catch a Monster? It's true. Ryan wrote the screenplay and he'll begin filming shortly. She joins a cast that will likely include Matt Smith (Dr. Who), Christina Hendricks and Ben Mendelsohn. Eva will be playing a character named "Cat" who is a member of a gang called "the Big Bad Wolf Club". You can read more about the plot here. Um… I'm worried. Not so much about Eva, but about Ryan. I'm not sure this will turn out to be his best career move. But I'll hold off on judging for now. As for casting your girlfriend in your movie… that says a lot! I'm telling you, I wouldn't be surprised at all if Eva nails this thing down with a pregnancy.
PS… Who travels in black silk trousers?!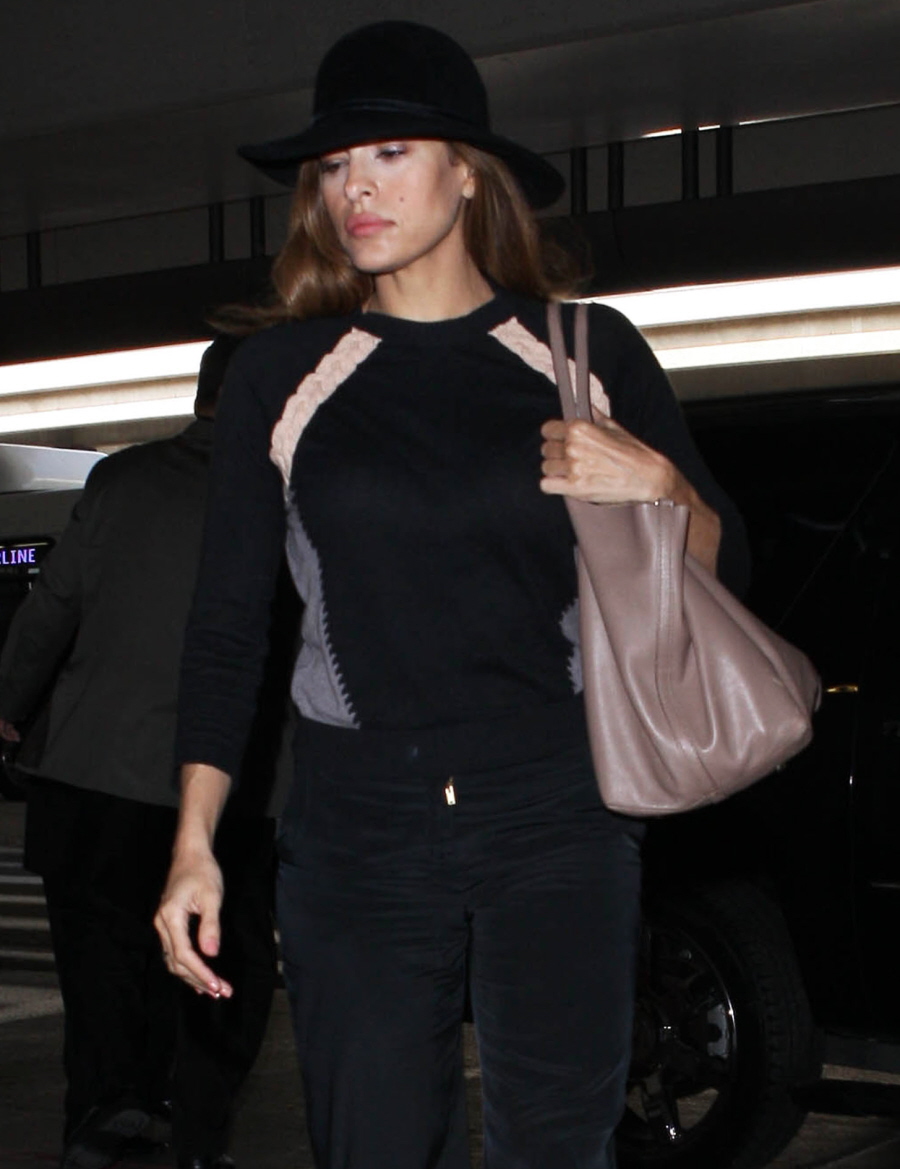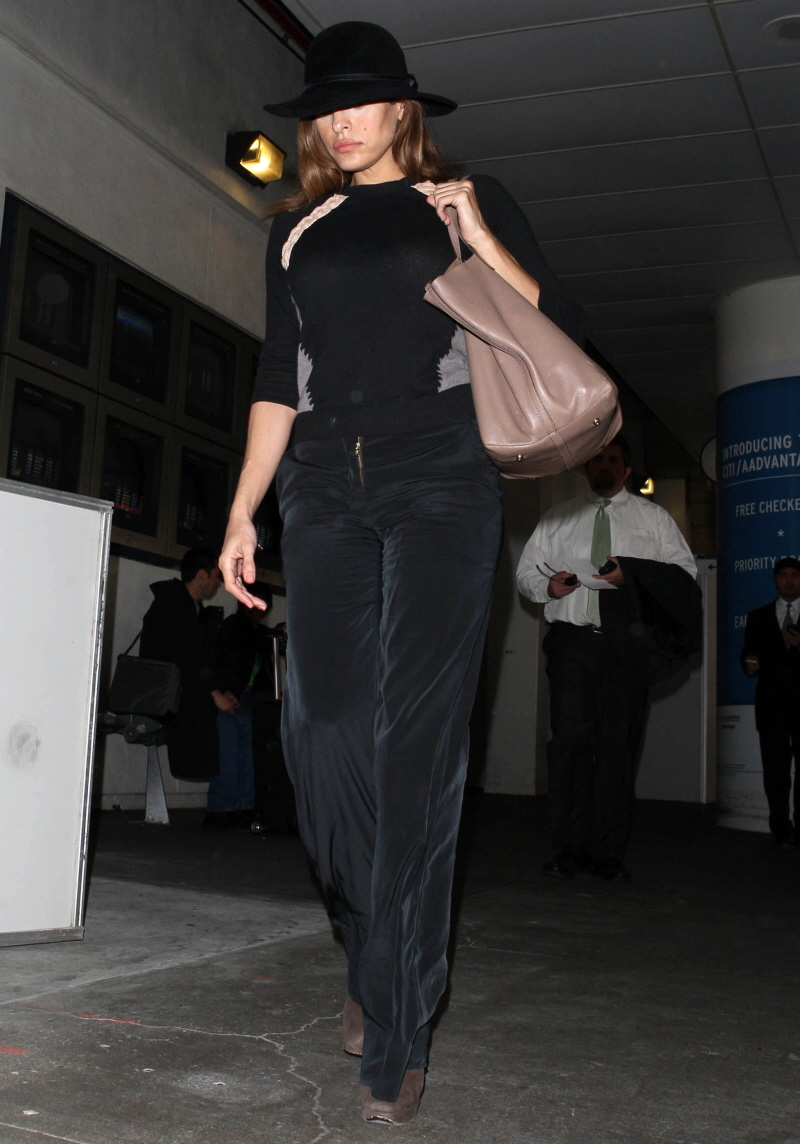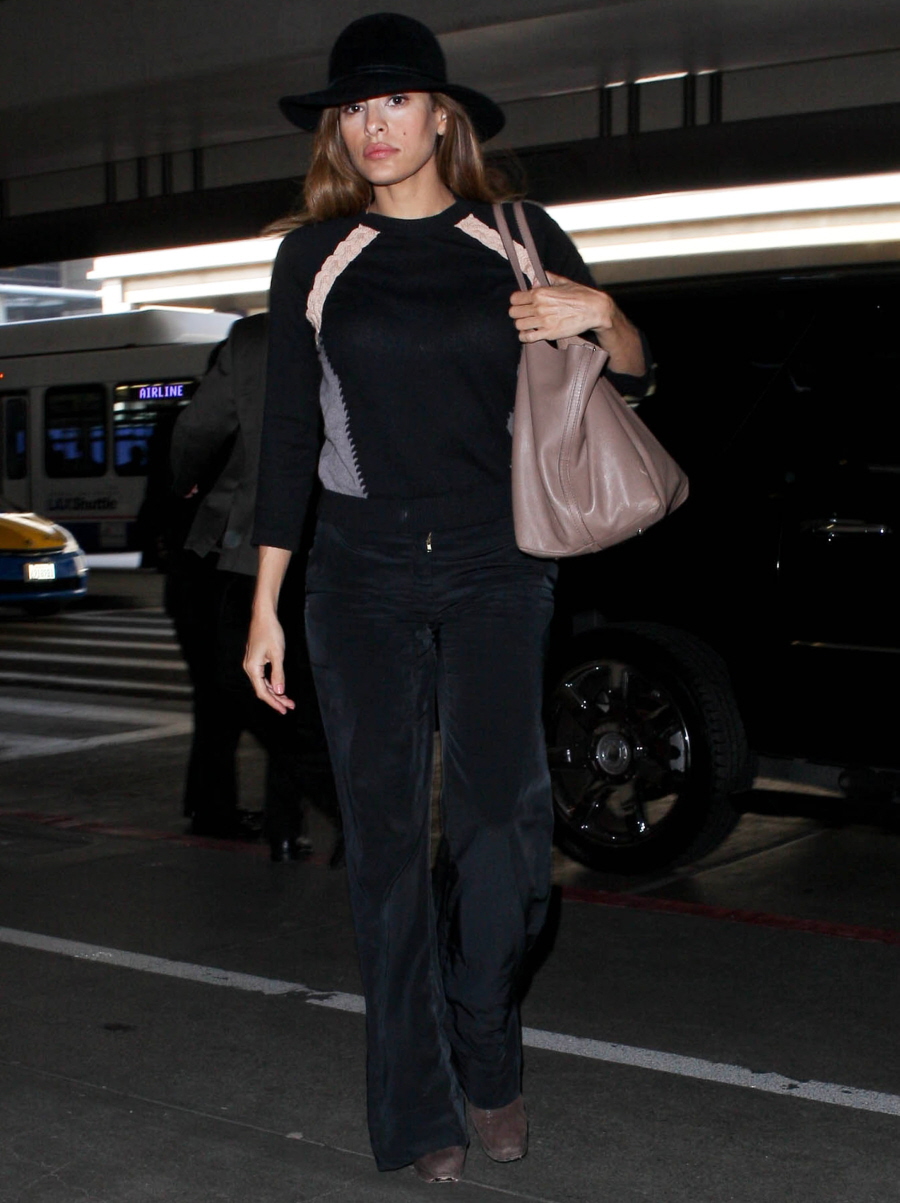 Photos courtesy of Fame/Flynet.