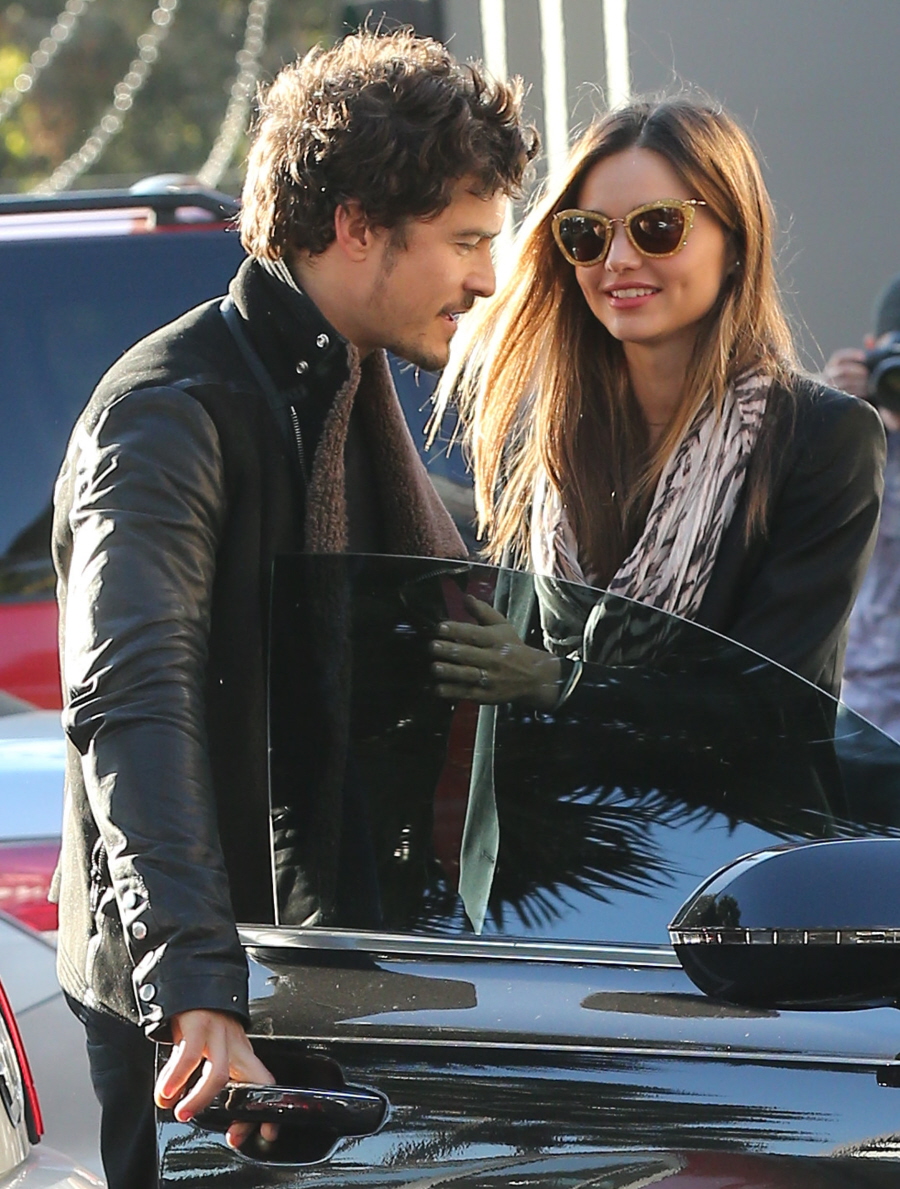 It's been said many times that the kiss of death to any marriage is the much-ballyhooed "vow renewal". Heidi Klum and Seal renewed their vows on their anniversary every year… until they didn't, because Heidi was boning the help or whatever (I still don't know exactly what happened there?). Jennifer Lopez and Marc Anthony renewed their vows just before they split, as did Madonna and Guy Ritchie and… Kate and Jon Gosselin. Still, there are some celebrities who manage to renew their vows AND stay together… so far. Maybe Miranda Kerr and Orlando Bloom will be one of those couples made stronger by adversity and the widespread reports of their faltering marriage will bring them closer together. Sure. Why not?
Orlando Bloom has put an end to rumors that he's about to split from his wife Miranda Kerr by announcing to pals that the pair will be renewing their vows. Bloom is planning a big party in LA to celebrate their third anniversary in July.

"The gossip about them divorcing brought them closer," an insider reports. "After Miranda's career took off in 2011, the two went through a period when it was "hard for them to find time for each other… But the crisis forced them to change. Orlando's being very attentive and she's been reading his scripts, helping him pick his next part."
[From Star Magazine, print edition]
The thing is… I believe Orlando probably is being more attentive. I believe Orly is probably a really decent guy who loves his wife. I'm not saying Miranda is crazy or damaged or that she's fooling around… but I'm just saying that my gut is telling me that she's kind of over it. She went through a phase – The Orly Phase. She married him and had a baby and now she's kind of over it and she's looking to see what else is out there. It will be interesting to see if the vow renewal actually does happen!
Here are some new photos of Miranda earlier this week in Sydney, doing a runway show for David Jones. The weird part? I think Miranda was the only model…? I think she was forced to model the entire collection.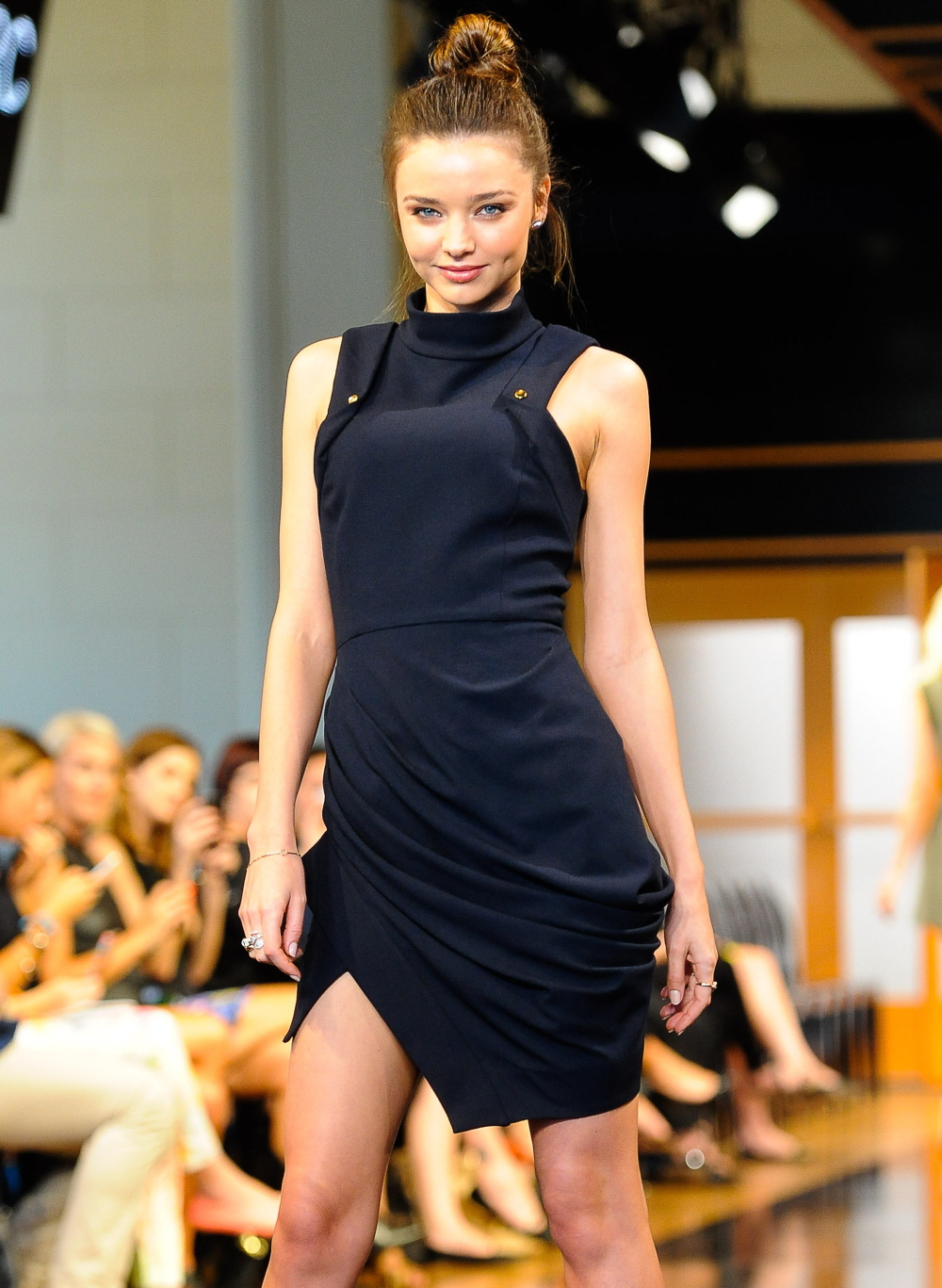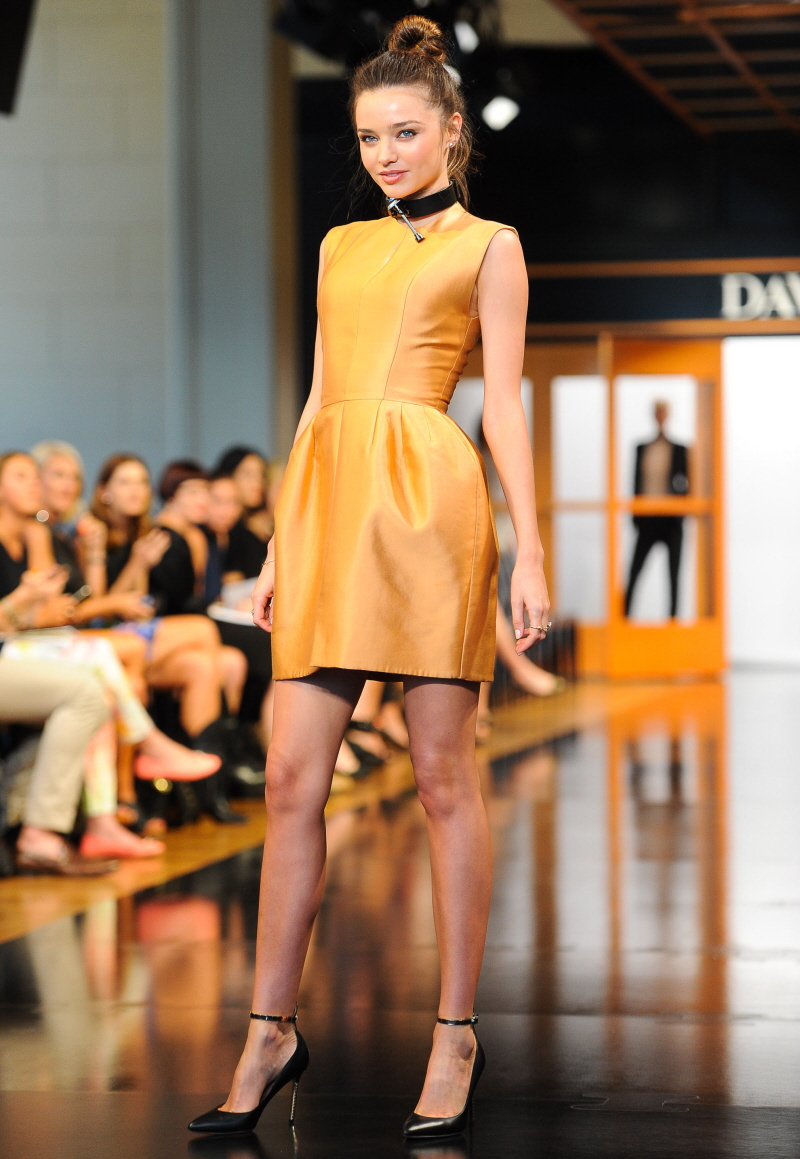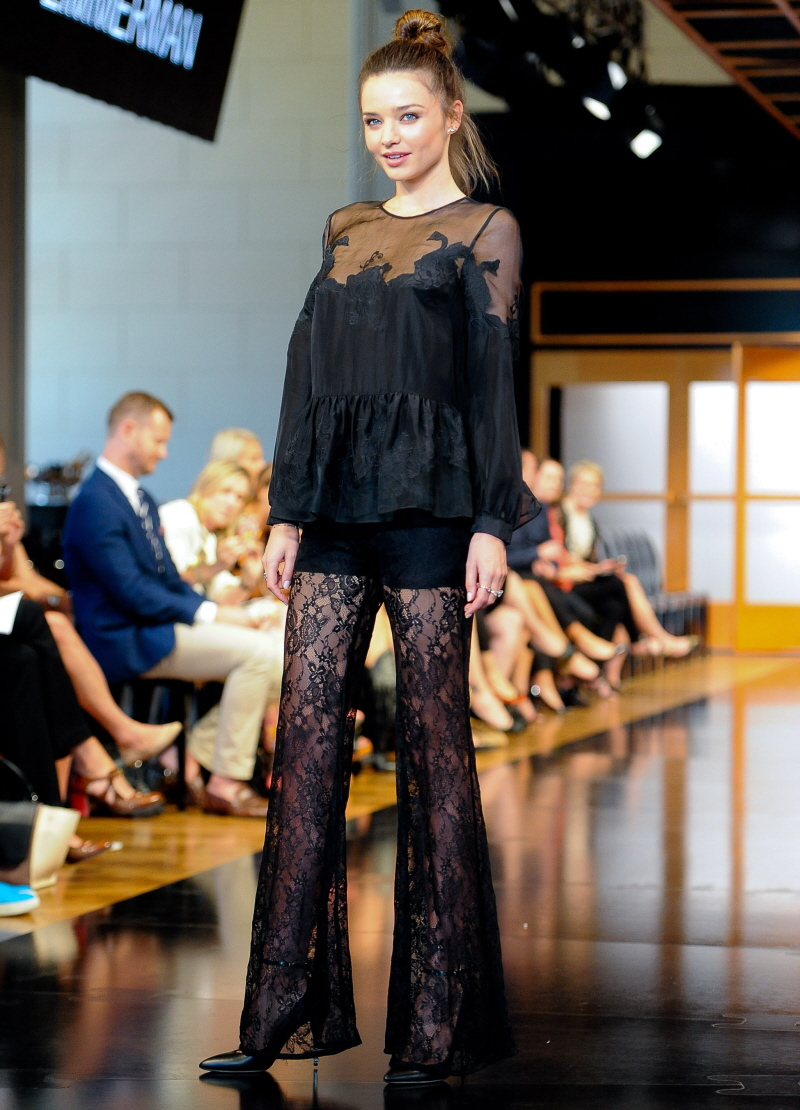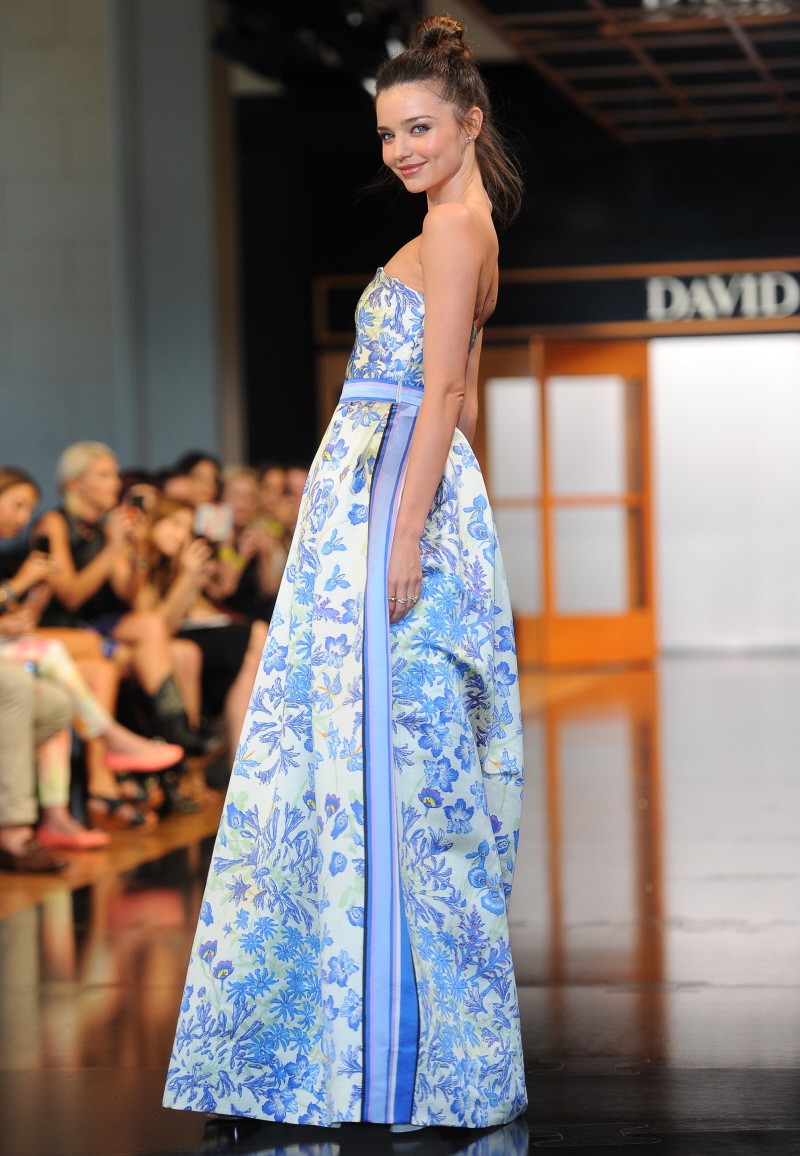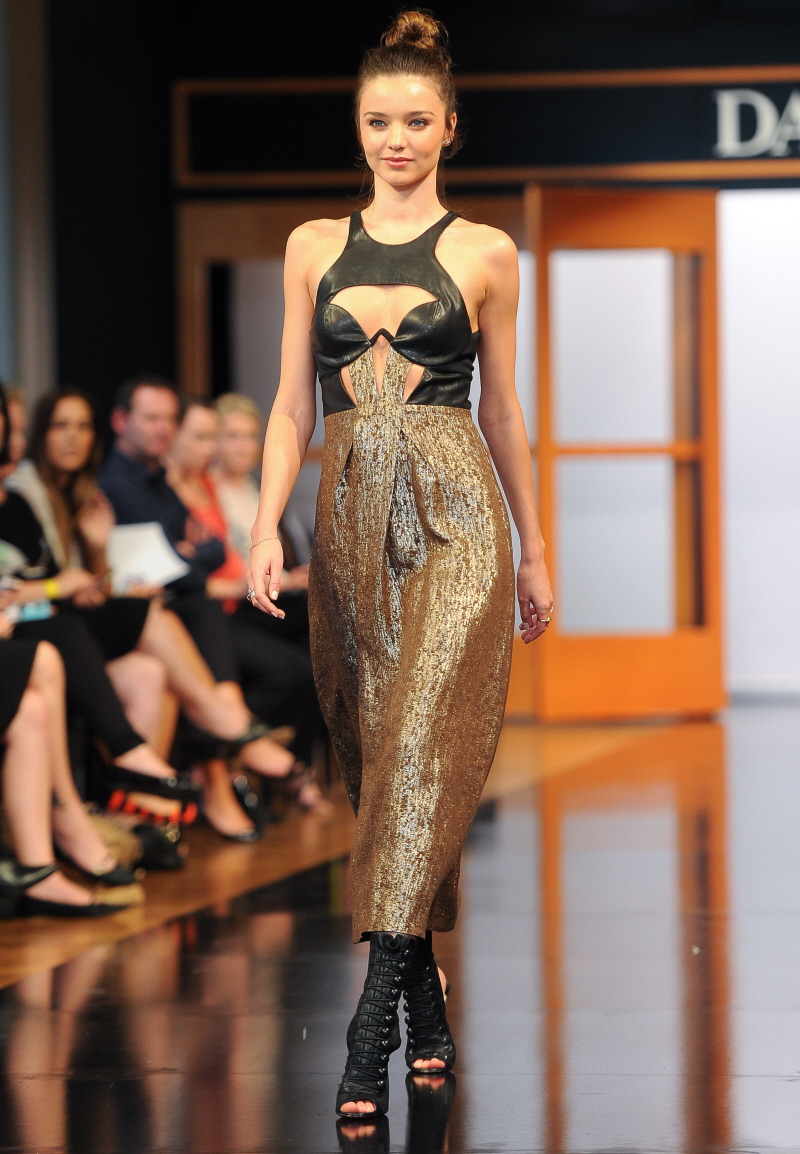 Photos courtesy of Fame/Flynet.