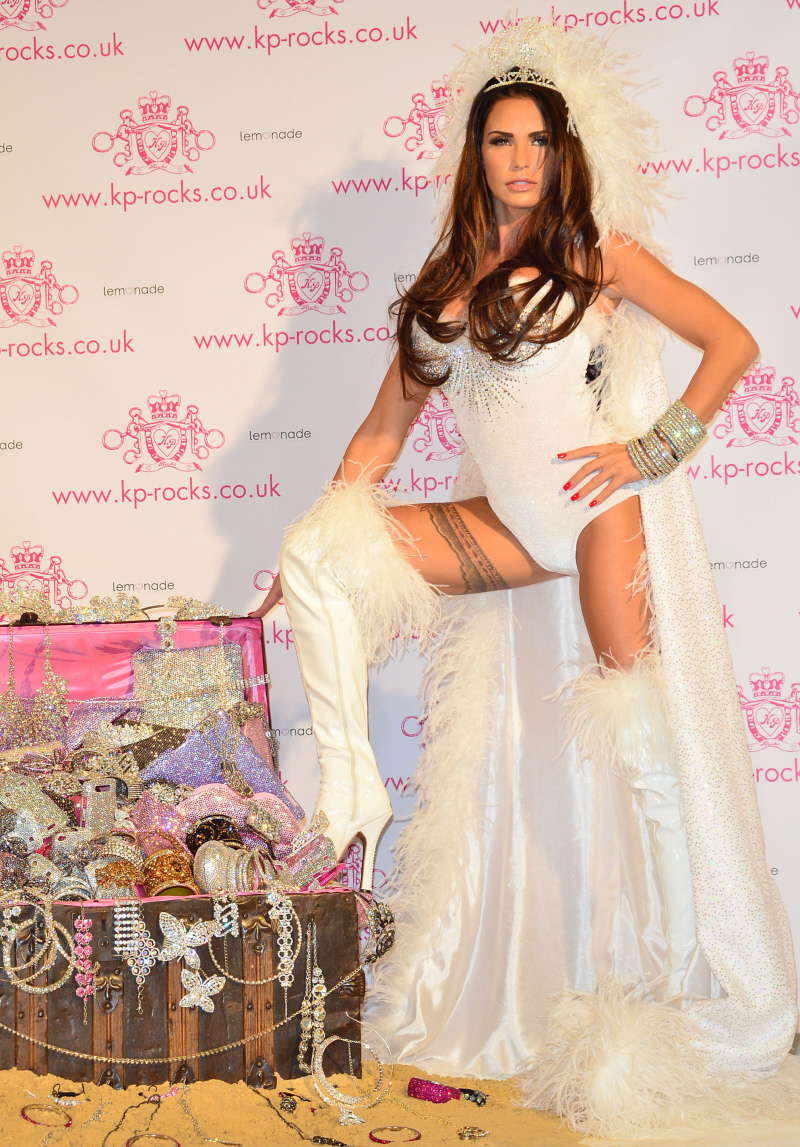 This is the funniest/dumbest C-list story to come out in a while. It involves Katie Price and Kelly Brook, two "celebrities" barely known outside of England. I suspect Kelly Brook is more well-known in America because she's pretty and she has amazing boobs, so it's best just to think of her as "England's Original Kate Upton". As for Katie Price… she's a super-trashy reality star and "glamour model" who is famous for marrying a string of gay dudes and for having huge implants. And for being orange.
So… Katie Price started it. She told The Sun that she had recently seen some photos of Kelly Brook in a bikini, and that Kelly looked like she had gained weight after her breakup from Thom Evans. Except Katie wrote it in her particular way:
'The pictures of Kelly modelling her latest New Look swimwear range in Miami don't seem to be airbrushed and I'm FLABbergasted to see how big Kelly really is. You're a heffer, Kelly, but still a hot one.'

'Rumour has it she's been hanging out with our mutual ex Danny Cipriani. Knowing him, I guess she's probably been doing a bit of comfort eating.'

'Kelly Brook is a brilliant role model for young girls because of her curvy figure. Every mum should make her daughter look at the recent set of pictures that show Kelly modelling her latest New Look range in Miami.'
So, Katie called Kelly a "heffer" and then made an allusion to the rumor that Kelly is back to seeing Danny Cipriani, who Katie also dated briefly. After everyone freaked out, Katie tried to sort-of apologize, saying: "I don't think girls read sun col right as I never slagged off bigger girls my sister is bigger and curvy women are sexy and men prefer that. I was saying she looks bigger than normal which she does but she is still stunning! if I put on weight people say I'm pregnant I cant win." She also tweeted: "I love the fact people comment on my opinions! everyone has nasty opinions to say about me I havent said anything untrue just my observation."
So what did Kelly do? She kept it classy. She tweeted: "I was really disappointed when I heard what had been said. It is unladylike as far as I'm concerned for another woman to say that sort of thing publicly about another woman… I wasn't angry with what she said, just confused. I definitely don't look like a heifer and it's not something I am going to lose any sleep over. I was only angry because the comments put such a dampener on such an amazing trip to Miami to shoot my New Look campaign." Well said, Kelly. You are not a "heffer" or a "heifer". You have a lovely figure! An aspirational figure.
Anyway, some source claims Katie was just slamming Kelly because Katie is "very jealous that Kelly and Danny are now hanging out together all of the time. She really fancied him and hoped that things would work out but they didn't, so you can imagine how she feels to see him and Kelly back together again." So budget.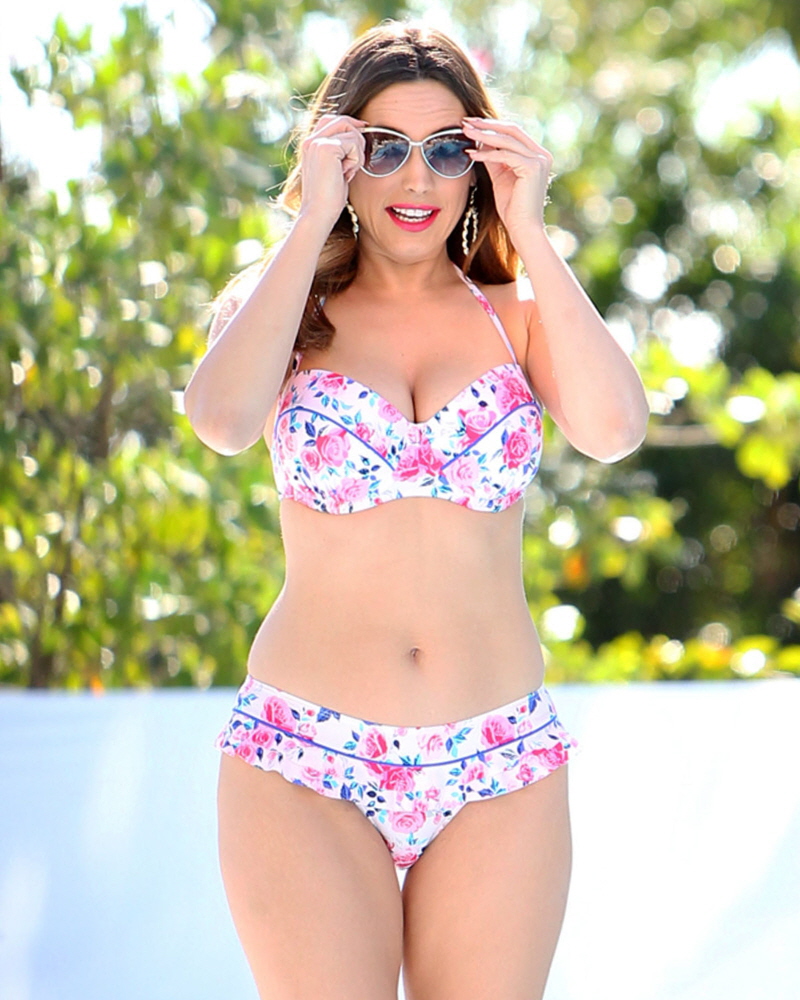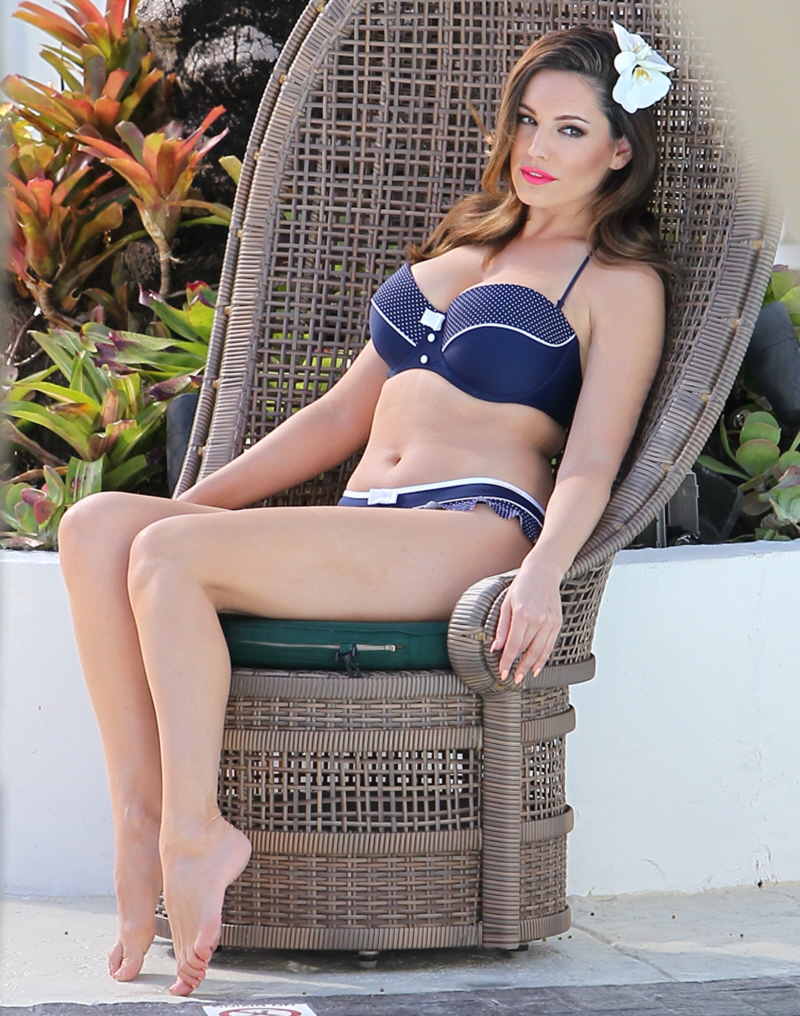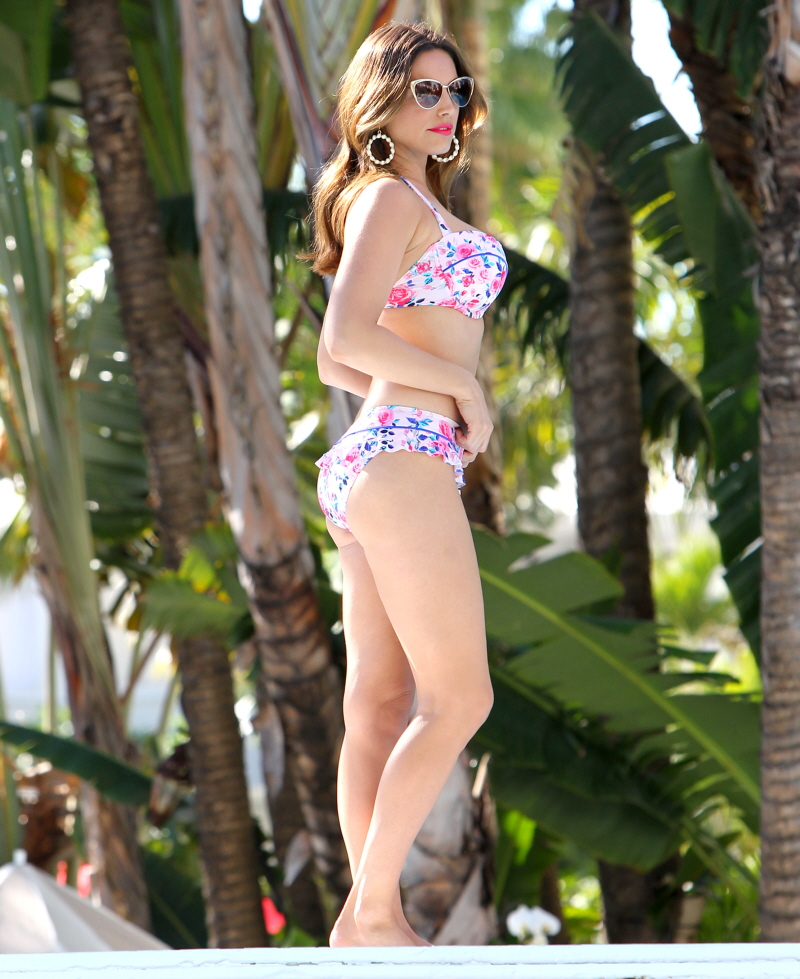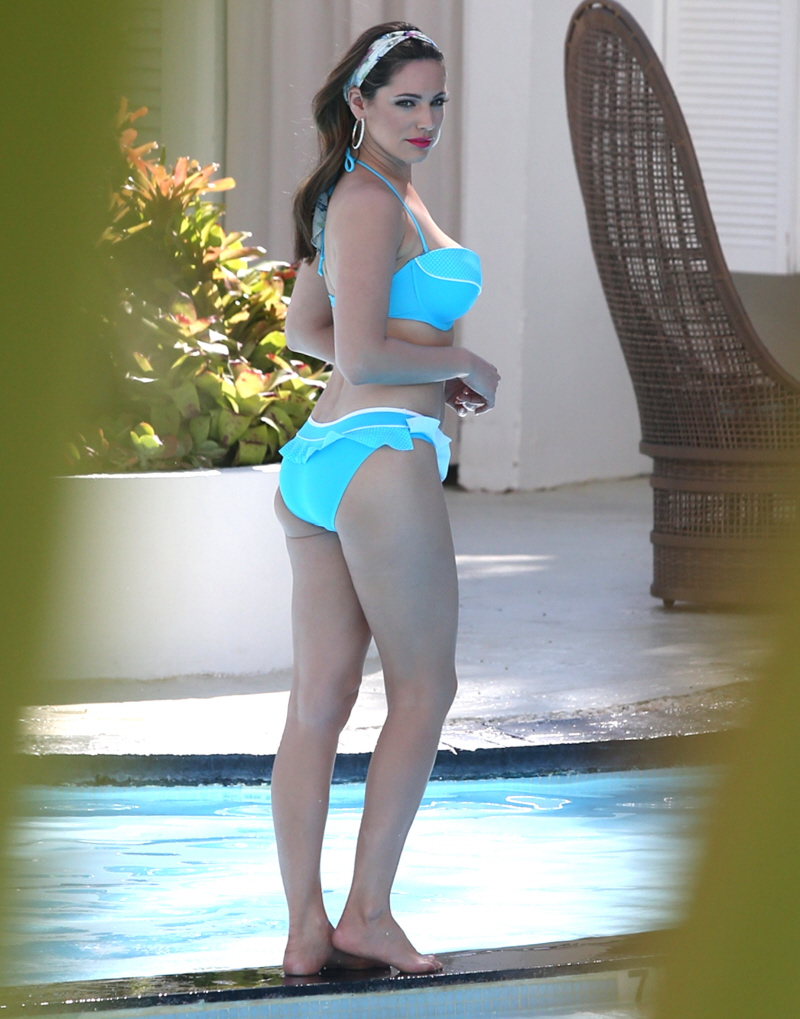 Photos courtesy of Fame/Flynet and WENN.