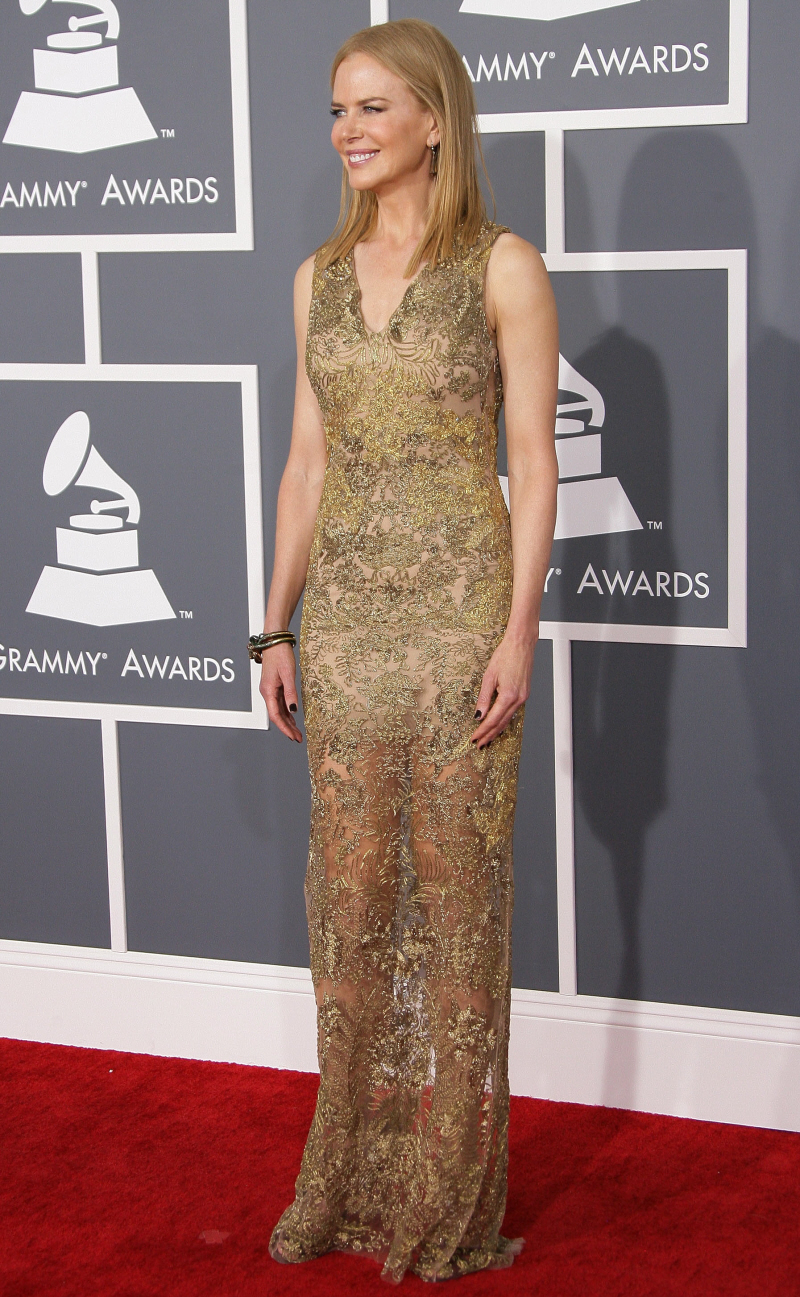 Is it weird that I think Nicole Kidman actually gets a kick out of coming to these music awards shows with her husband? She's done the red carpet and awards-show circuit so many times in Hollywood, it must be relaxing for her to come to the Grammys where there's no pressure, and she just gets to sit around and sing along to her favorite music. That must be why she always comes to the Grammys (and all of the country music awards shows) – she actually likes being there. And it shows! Nicole looked very relaxed (for her!) in this sparkly gold Vera Wang gown. I've been bitching about the whole "half-unlined gown skirt" thing for a few months now, but I actually think this is okay on Nicole. She has great legs, and it's the Grammys. It's acceptable, and I always love her in gold. One complaint: the middle-part. Blah.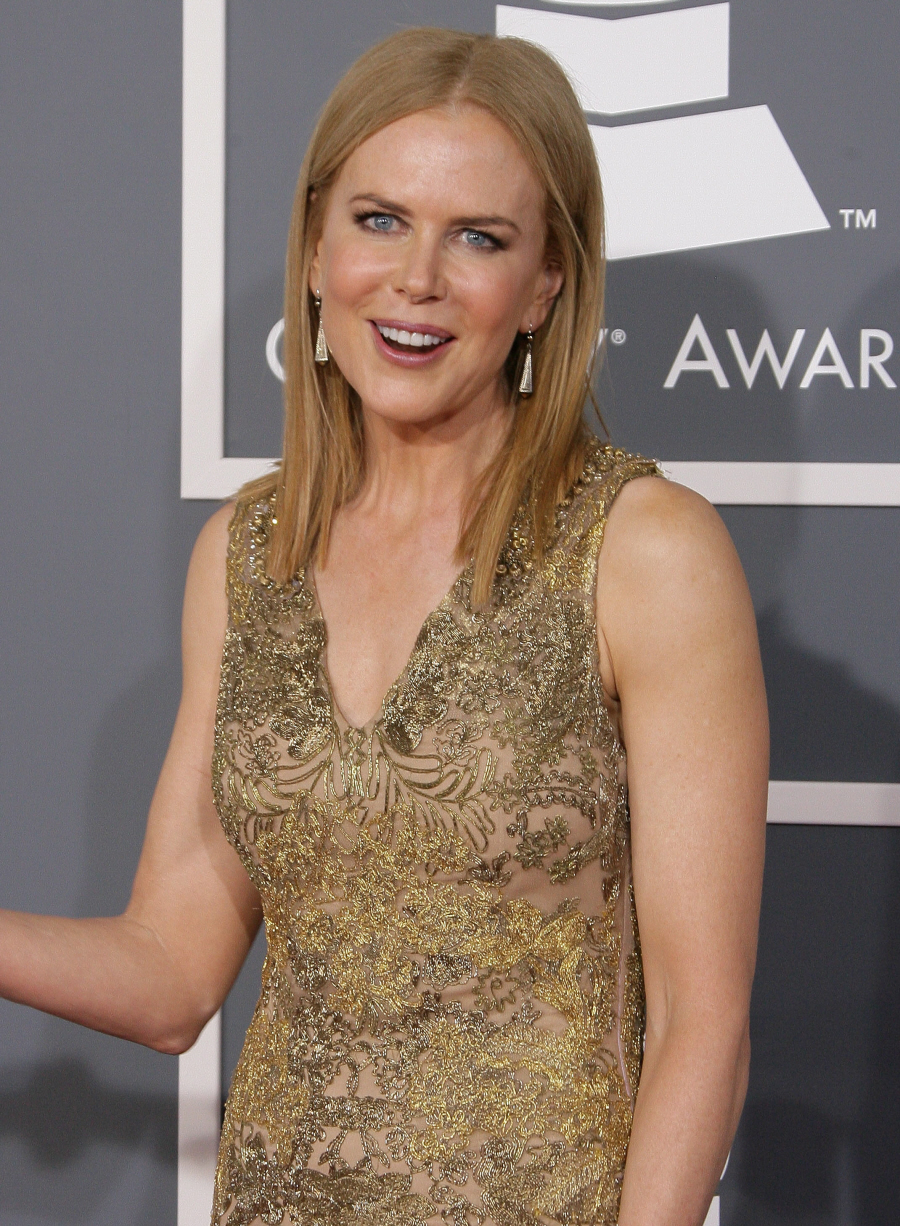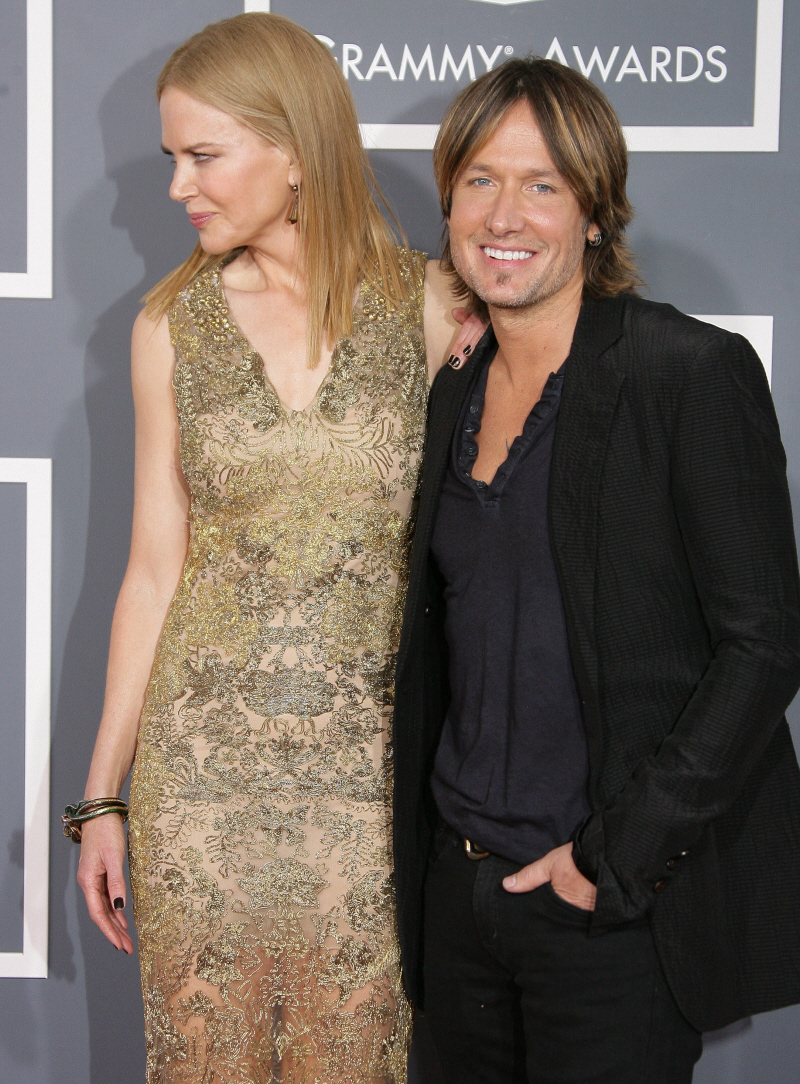 Here's Carrie Underwood in Roberto Cavalli. She looks like a pageant girl. Always. Forever. Too much makeup, big blonde hair, fake smile. I would have liked the dress more if it wasn't two pageant-y black gowns fighting to live together. Either make the whole gown like the bodice, or make the whole gown that lacy stuff.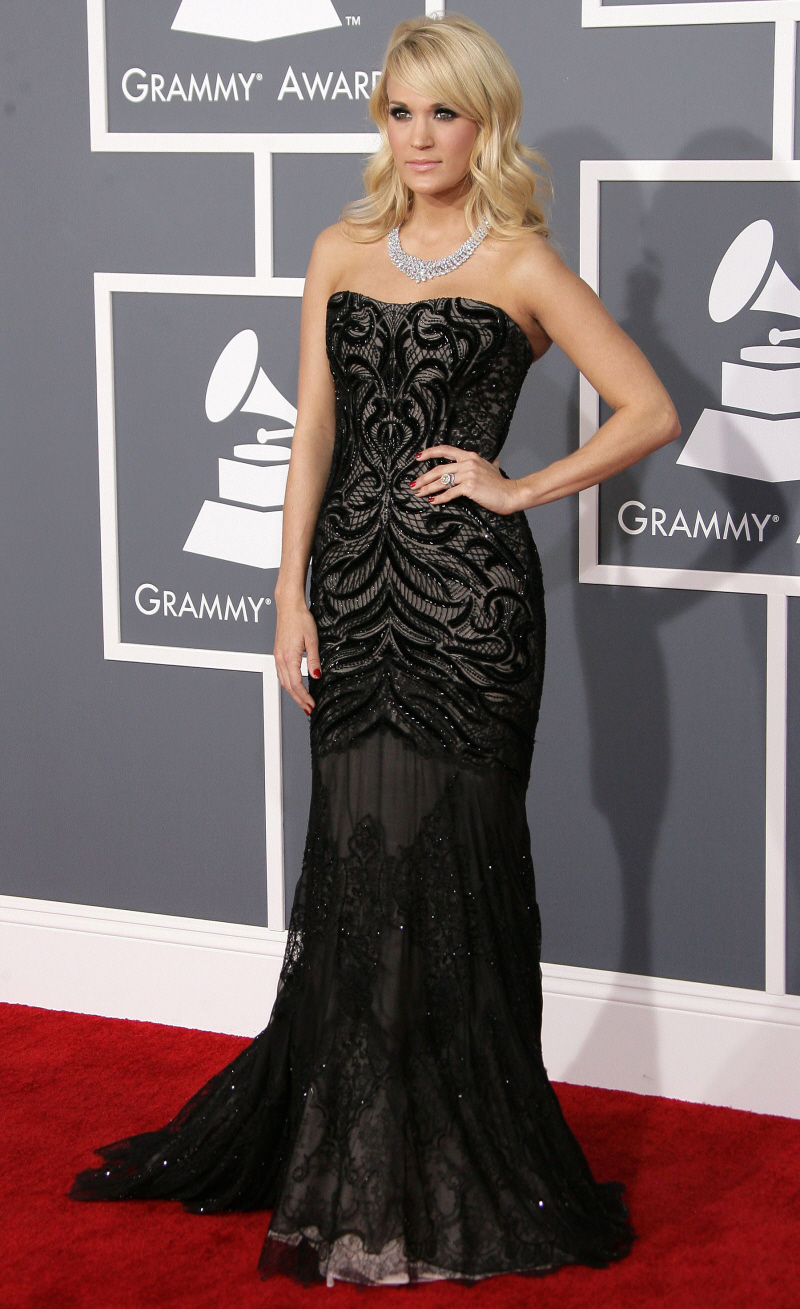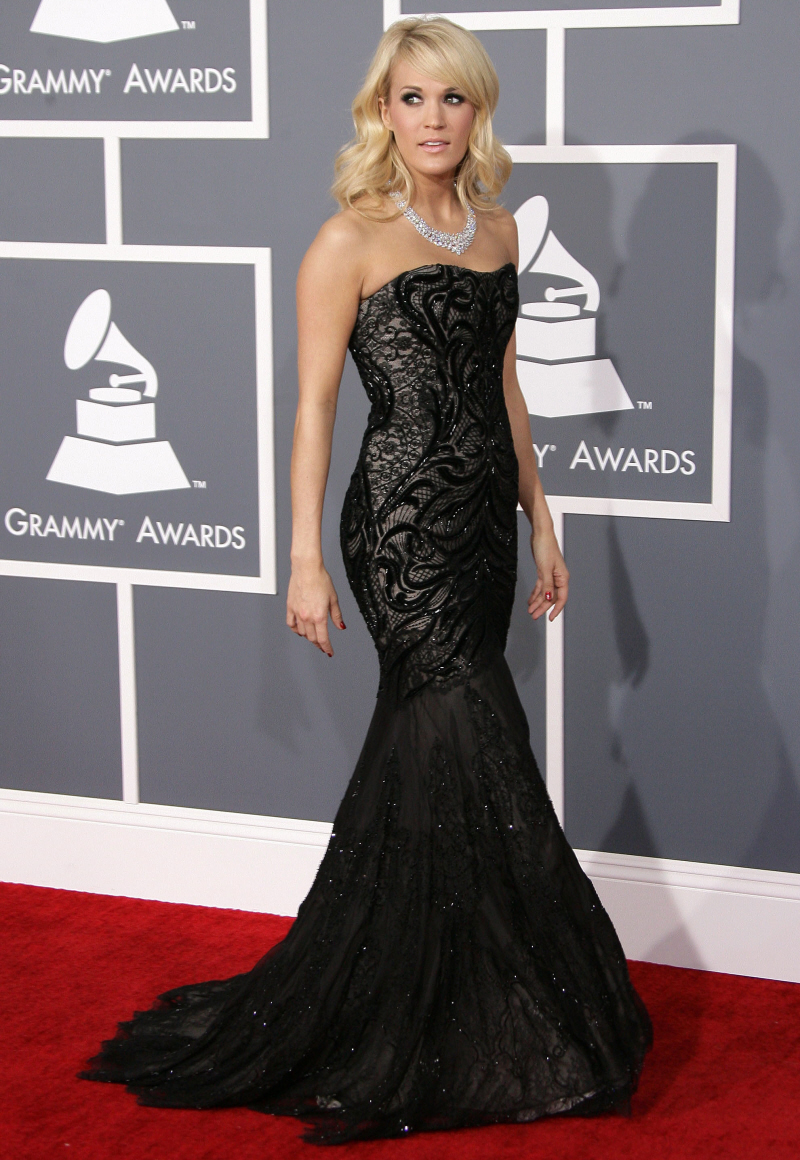 Natasha Bedingfield in EMERSON by Jackie Fraser-Swan gown from the Spring/Summer 2013 collection. HATE IT. That's not some weird beige fabric at her waist either – that's her actual flesh. For that alone, I hate it.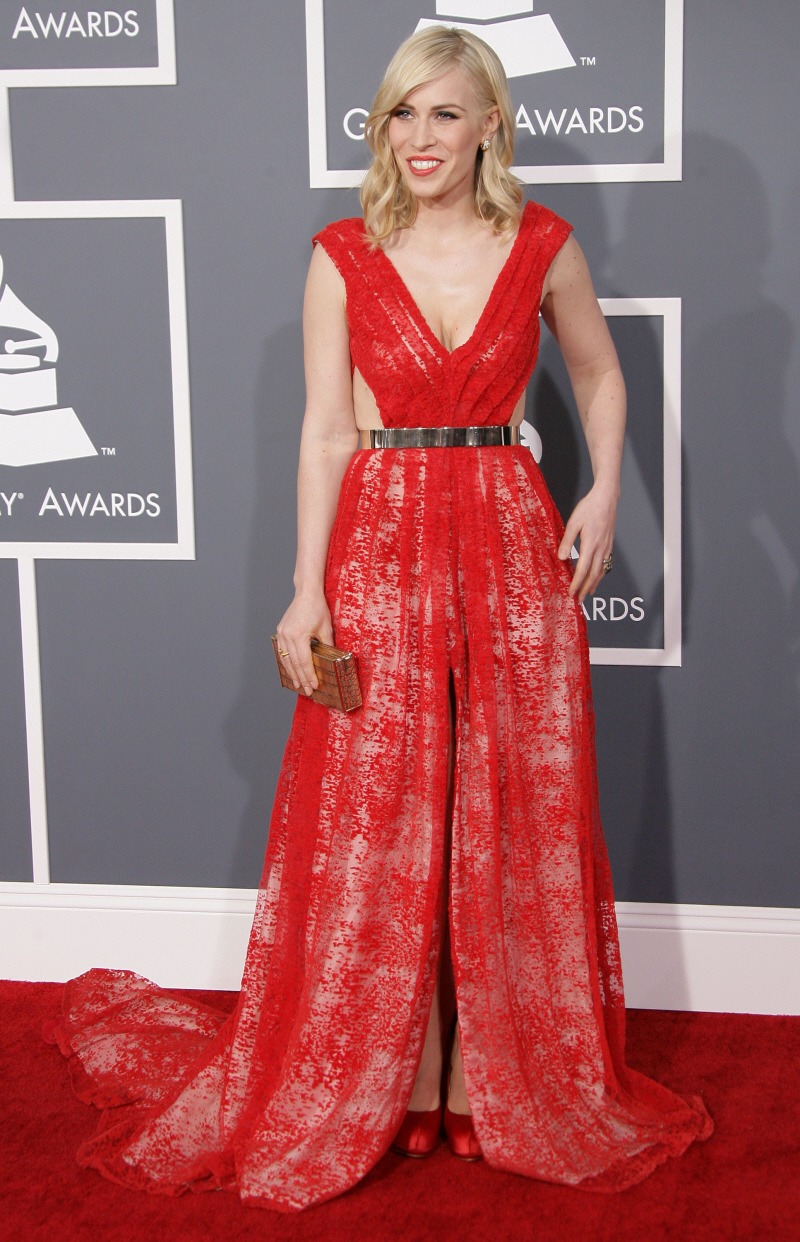 Photos courtesy of WENN.