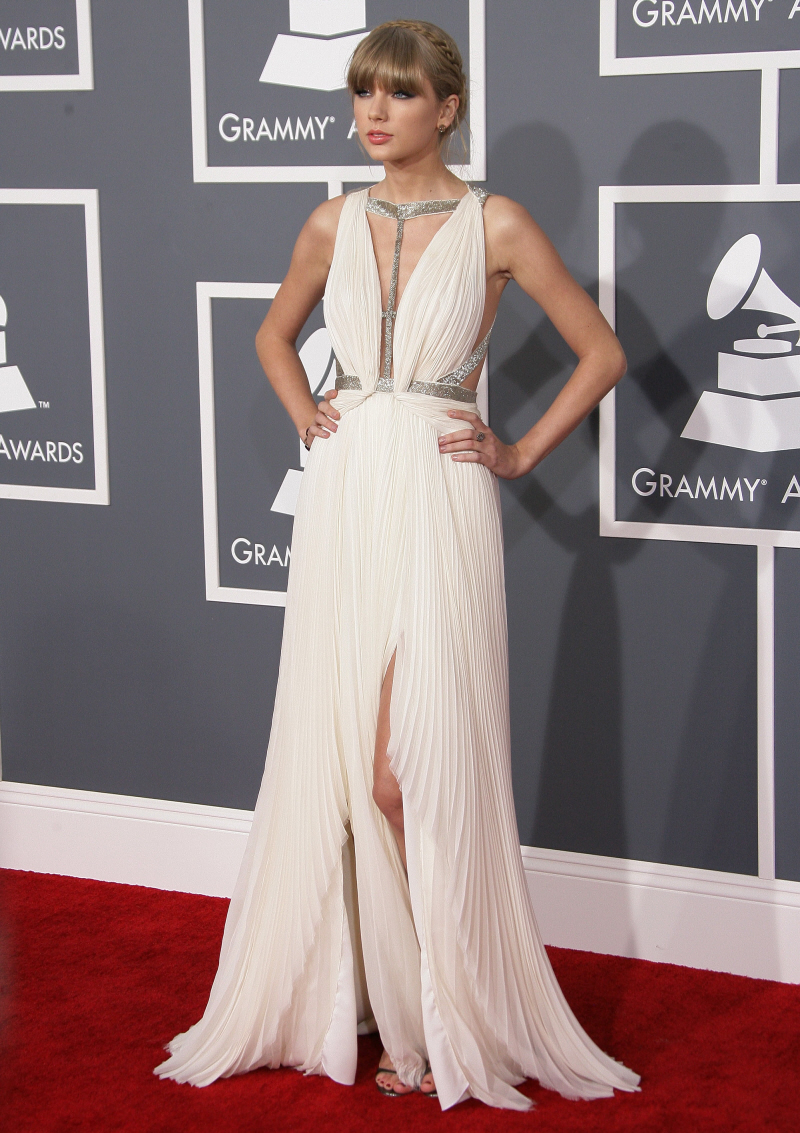 Taylor Swift managed to make it all about SWIFTY, didn't she? Swifty wore this J. Mendel gown on the red carpet, then booked it to be ready to open the Grammys with a (not great) performance of "We Are Never Ever Getting Back Together". First, the fashion. The J. Mendel gown is… fine. It's okay. I don't hate it, but it's pretty pageant-gown-y. She also won a Grammy before the big show even began (for Best Song Written For Visual Media Award), but I think she lost all of the big awards she was nominated for.
Also – her hair. I'm so damn tired of the bangs. And the braid? Ugh.
As for Swifty's performance… well, was it just me or did it kind of suck? Like, her voice always sounds so weak live. The whole vibe of the performance was "Swifty in Wonderland" because SRSLY. And then she did a mocking British accent for the "talking part" of the song, which I guess was supposed to be directed at Harry Styles. Except… he dumped her? And she spent weeks trying to get back together with him? Hahaha.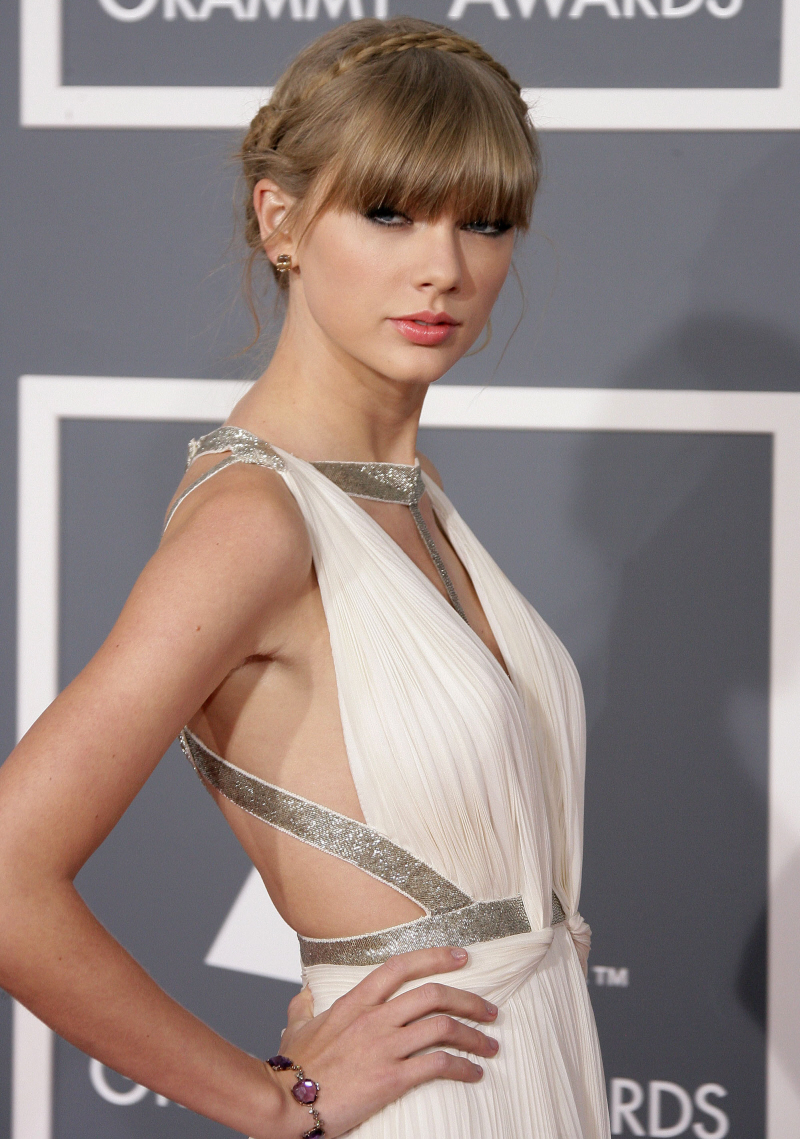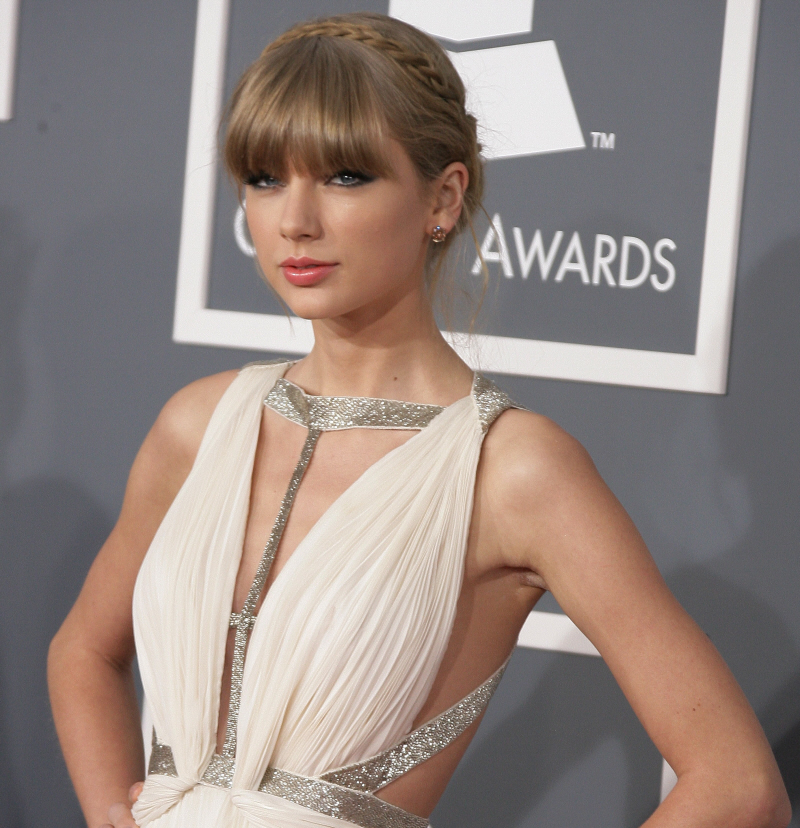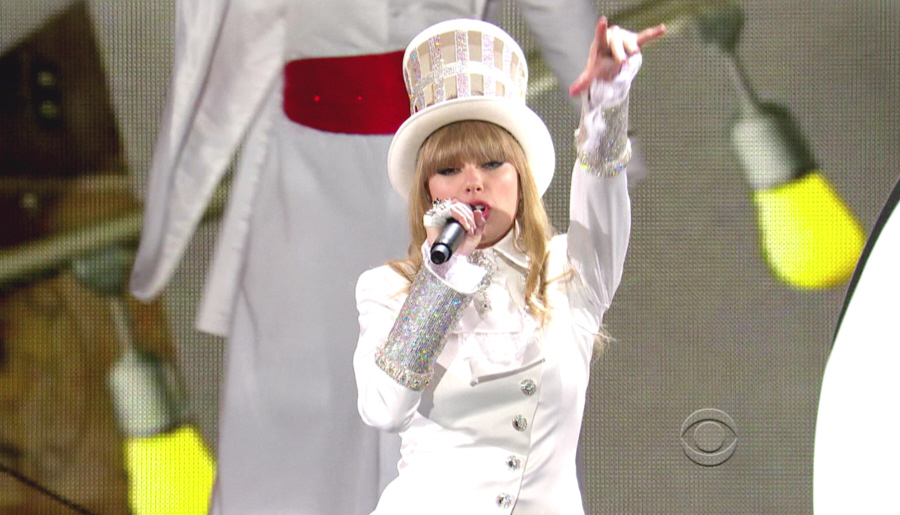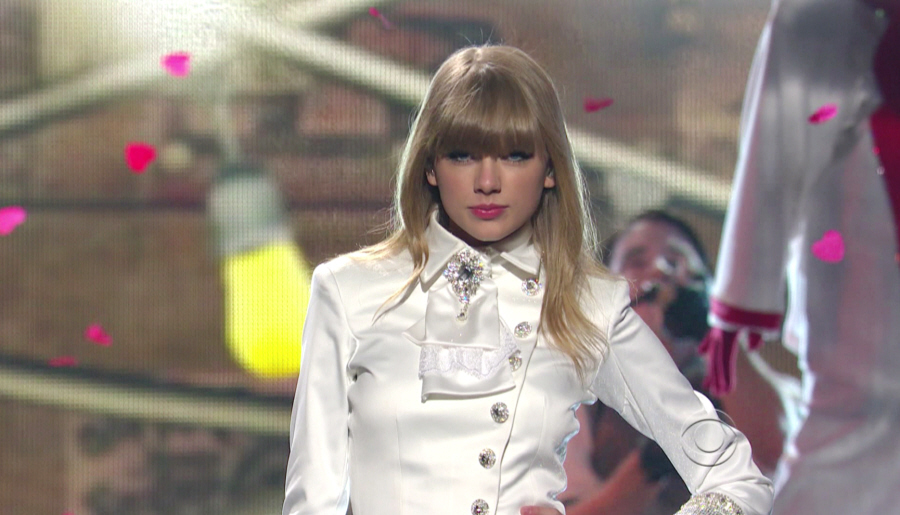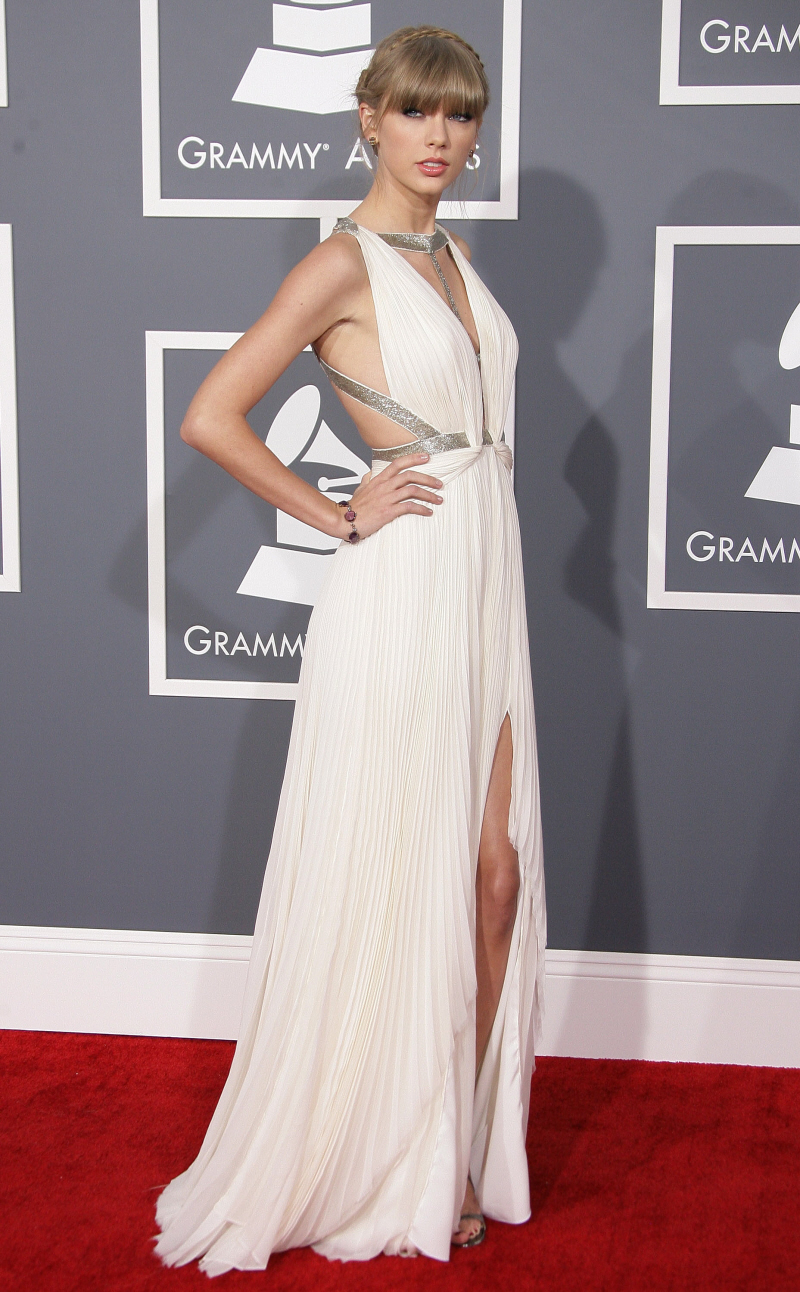 Photos courtesy of WENN.