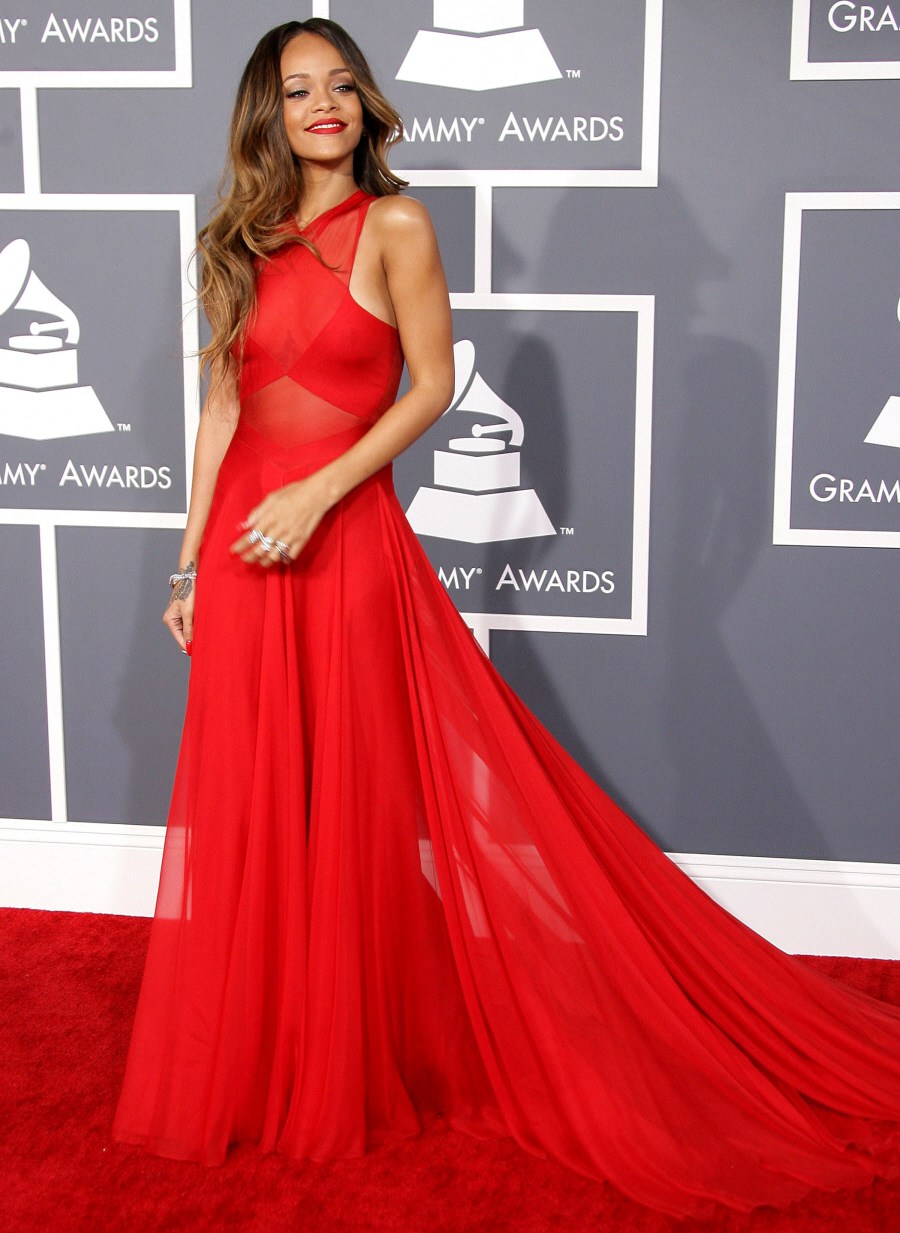 You know I'm a progressive nerd, right? Well, I was watching Melissa Harris-Perry on MSNBC yesterday morning, and she did a panel discussion on Rihanna and Chris Brown and VAWA (Violence Against Women Act) and whether Rihanna should acknowledge that she's a role model to young women and act accordingly. It was a really interesting discussion! So, Rihanna and Chris Brown came to the Grammys together, they sat with each other, and people had to deal with that… four years (exactly) after Chris almost killed her and left her for dead. What is there to say at this point? I can't.
So let's just talk about fashion and styling. Rihanna wore this Azzedine Alaia gown on the red carpet, and she's redone her extensions/weave. I thought she looked incredibly, heartbreakingly beautiful last night. When she performed "Stay" all I could think about was how pretty she looked. Ugh. Damn it, Rih-Rih.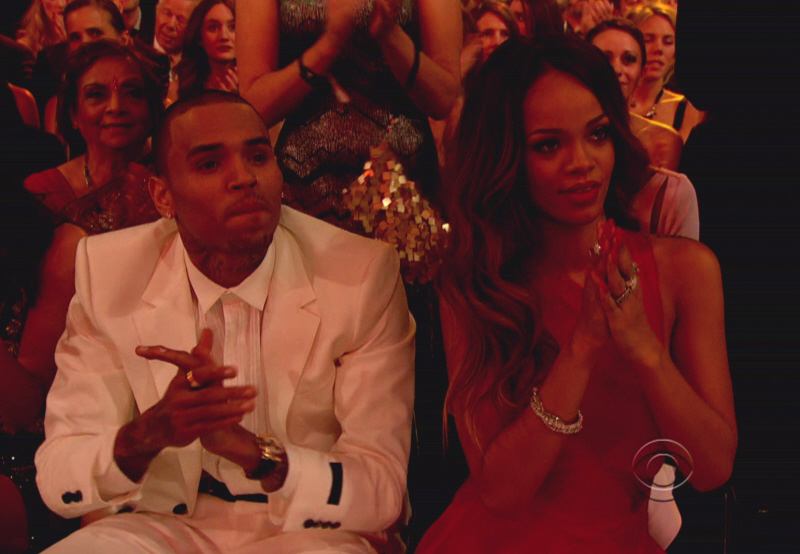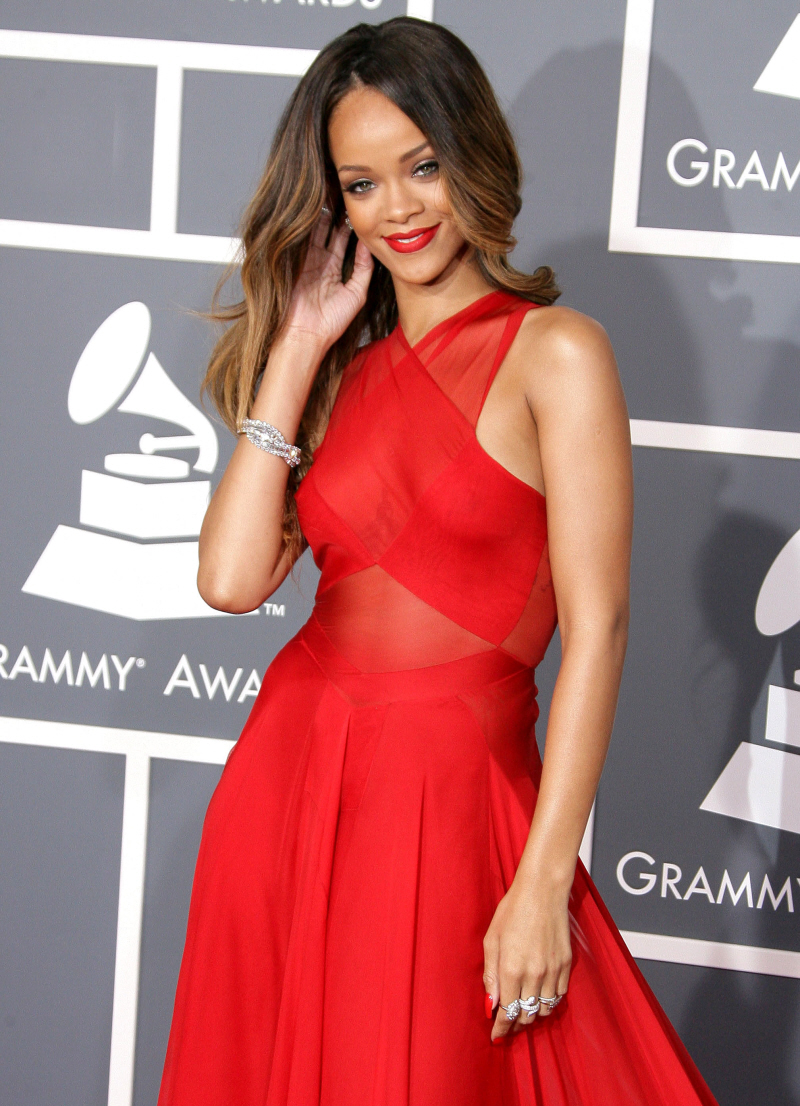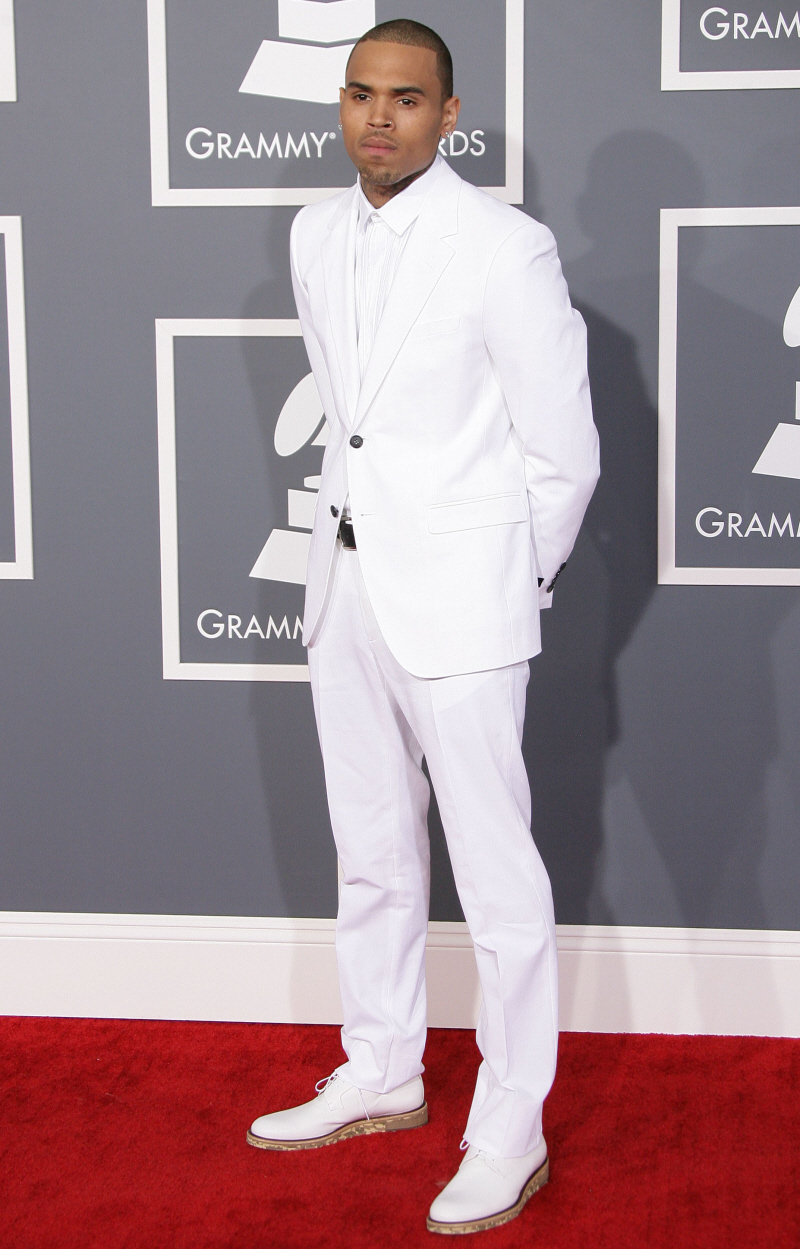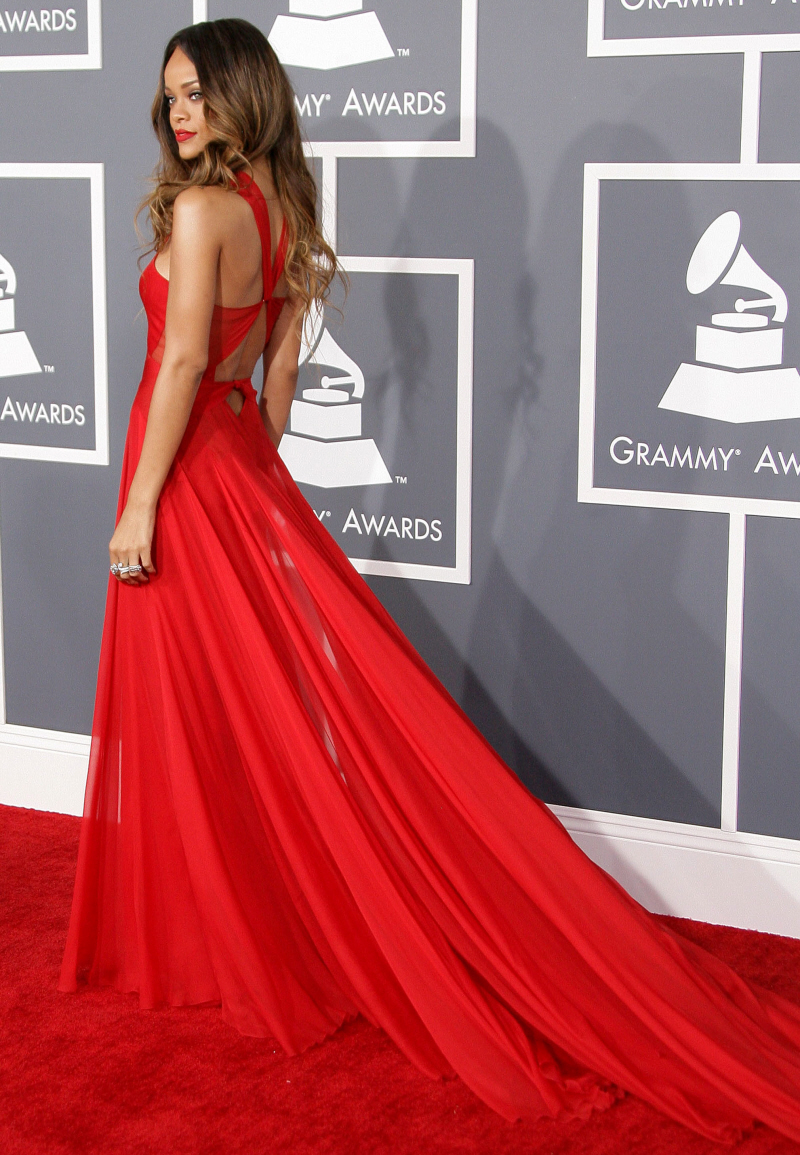 Rihanna's performances:
Also, another sketchy couple (but not as sketchy as Rihanna and Chris): Alicia Keys and Swizz. Alicia also wore Azzedine Alaïa on the red carpet – I think I like this dress better than Riahnna's!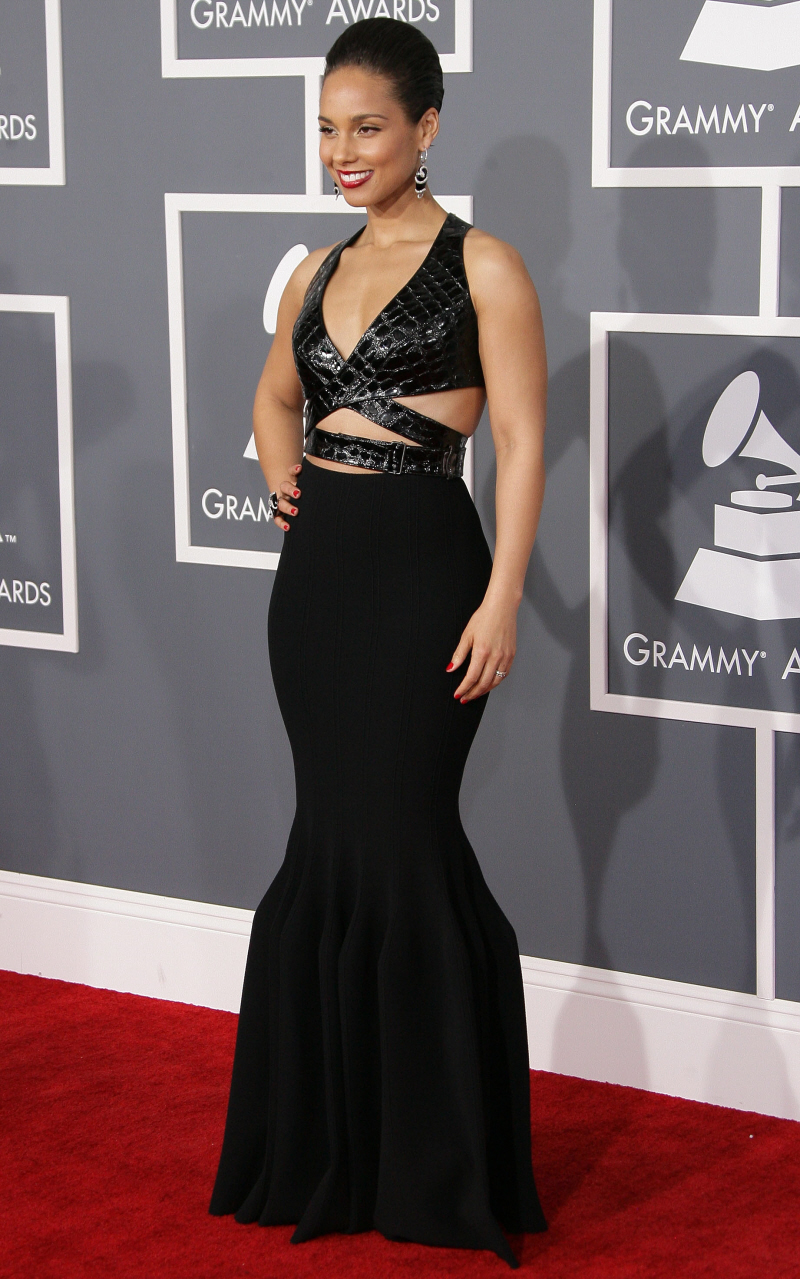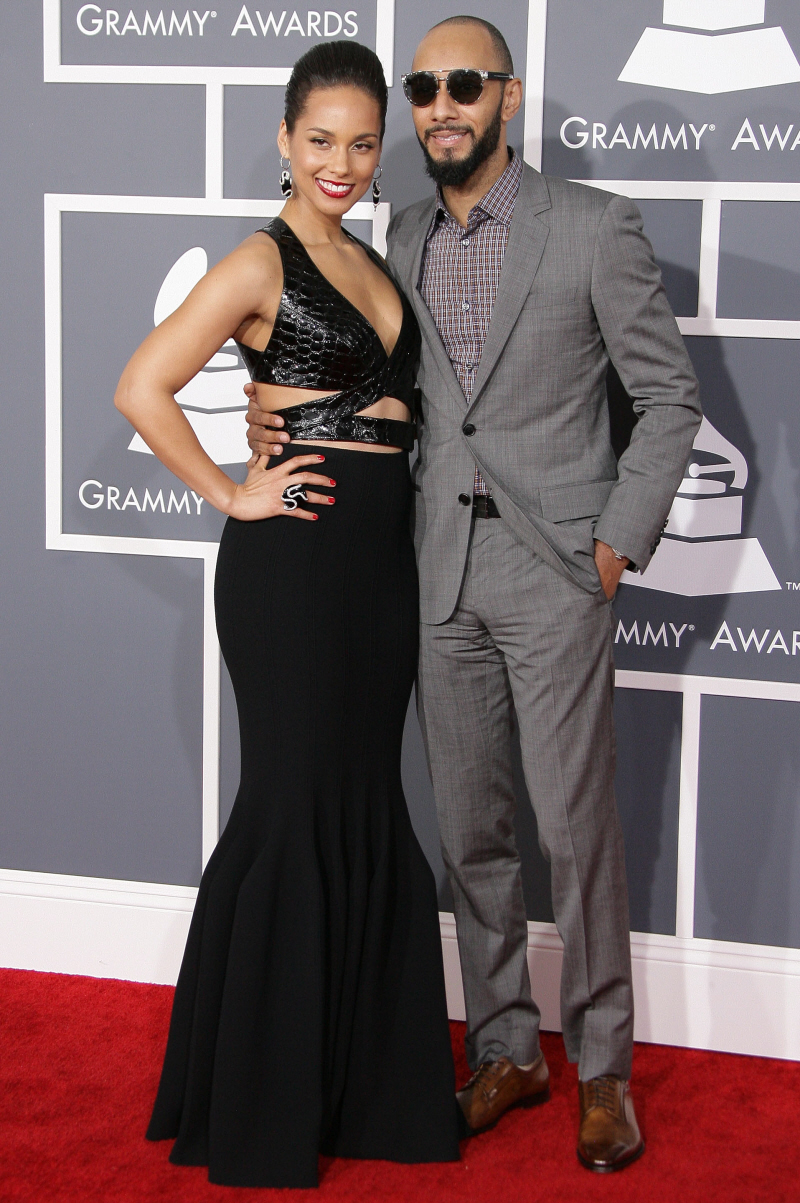 Photos courtesy of WENN.