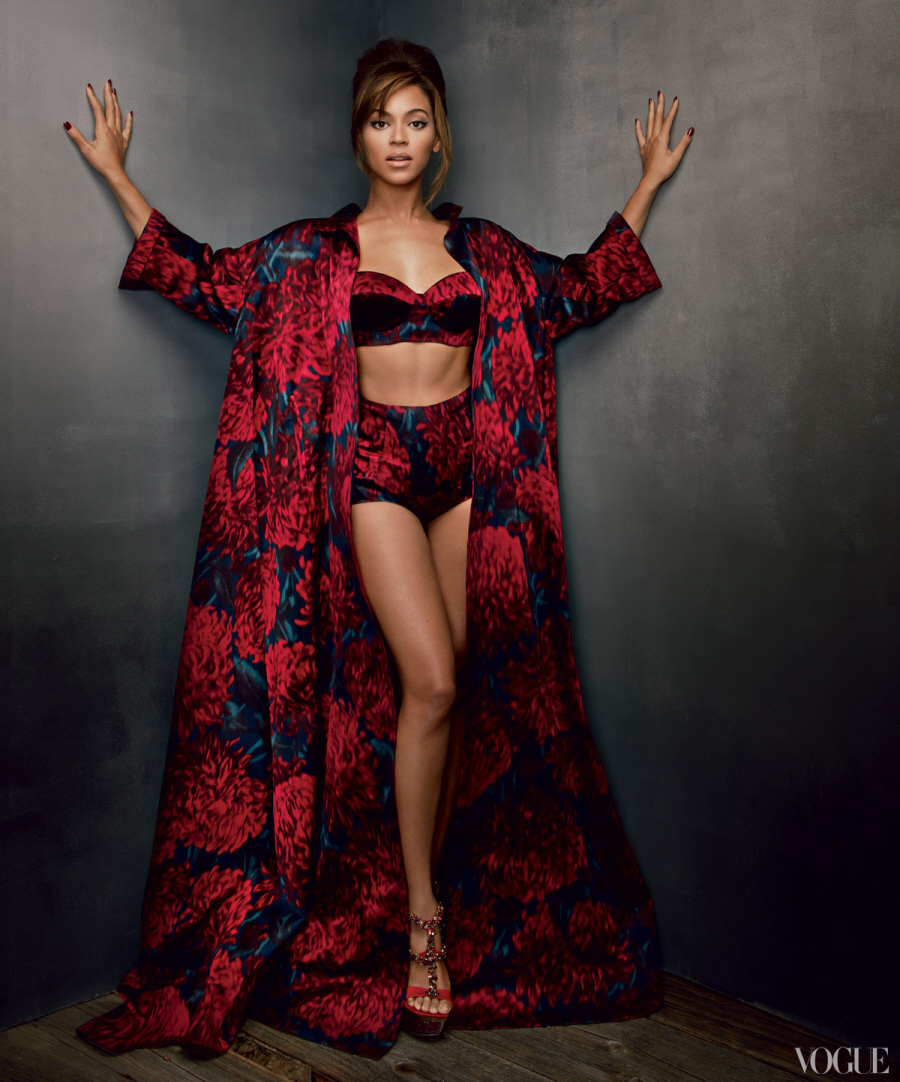 As we previewed in the Grammys Open Post on Sunday, Beyonce is the March cover girl for Vogue's "Power Issue". Many were expecting Michelle Obama to be the cover girl for the second time, but alas, we got Beyonce. I have to admit, the slideshow is gorgeous. Bey was photographed by Patrick Demarchelier, who these days is better than Mario Testino. You can read Bey's full Vogue article ("The Queen B") here, and here are some highlights:
Bey on performing live: "I'm still completely nervous. I still feel pressure."

On Blue Ivy: "She's my road dog. She's my homey, my best friend."

Pregnancy: "I felt very maternal around eight months," she remembers. "And I thought I couldn't become any more until I saw the baby. . . . But it happened during my labor because I had a very strong connection with my child. I felt like when I was having contractions, I envisioned my child pushing through a very heavy door. And I imagined this tiny infant doing all the work, so I couldn't think about my own pain. . . . We were talking. I know it sounds crazy, but I felt a communication."

Giving birth: "My family and my closest people were there when I gave birth," she says. "Everything that scared me just was not present in that room. So for me to really let go and really appreciate every contraction . . . it was the best day of my life."

How motherhood has changed her: "I feel like I have something that has grounded me so much more," she says. "Family has always been important. I've always had my mother and my father and my husband. But it's just. . . ." She pauses. "Life is so much more than. . . It's not defined by any of this."

Gwyneth Paltrow chimes in: Beyoncé's close friend Gwyneth Paltrow relates a story of going to visit her in the recording studio and encountering mother with daughter. "Blue was sleeping in her arms, across her body, and B was listening back to what she had been working on," Paltrow says. "I thought, This is how you do it. You do what you love with who you love included."

Firing her father as her business manager: "My father taught me so much about being a businesswoman," she says. "And I'm understanding him a lot now. . . . A lot of the crazy things he did were necessary."

Making her HBO documentary: "This movie has healed me in so many ways," she says. "It makes me want to cry. I'm sorry," she says, her eyes welling. "I'm very passionate about it, and it just feels good."

On the rumor she used a surrogate: "That was very odd. Who even thinks that? Like, who would make that up. . . . You can't take it too seriously."

More kids? "When I was younger, there were moments where I said, 'I'm not going to have children,' " Beyoncé says. "And then moments when I wanted four. And now I definitely want another, but I don't know when."
There's a lot more, but you should just go read the full Vogue story. Beyonce doesn't seem crazy or anything – and I don't believe she really is "crazy". I think she's somewhat OCD and she's definitely a control-freak, but throughout the interview, it felt like she's in a different place these days. She seems calm, and she approaches her career (and everything) with a lot of contemplation and dedication. Oh, she also admits that she reads stories about herself online, but she never reads the comments! So… HEY BEY!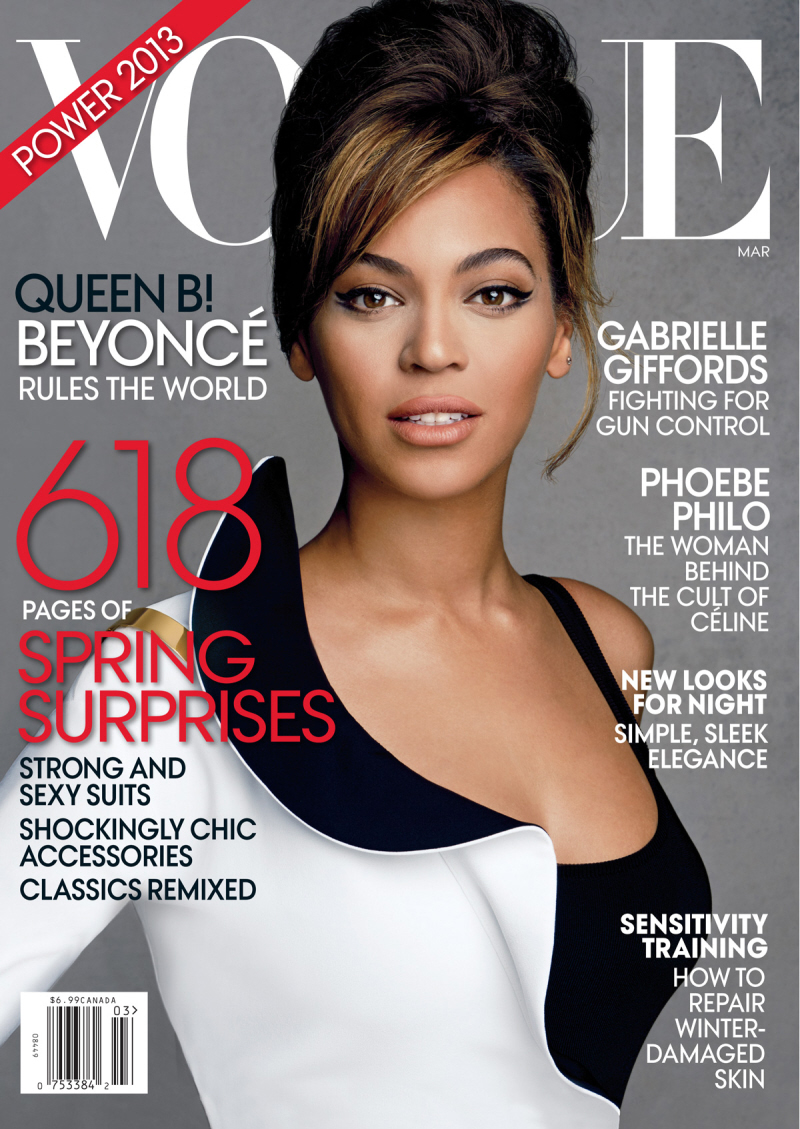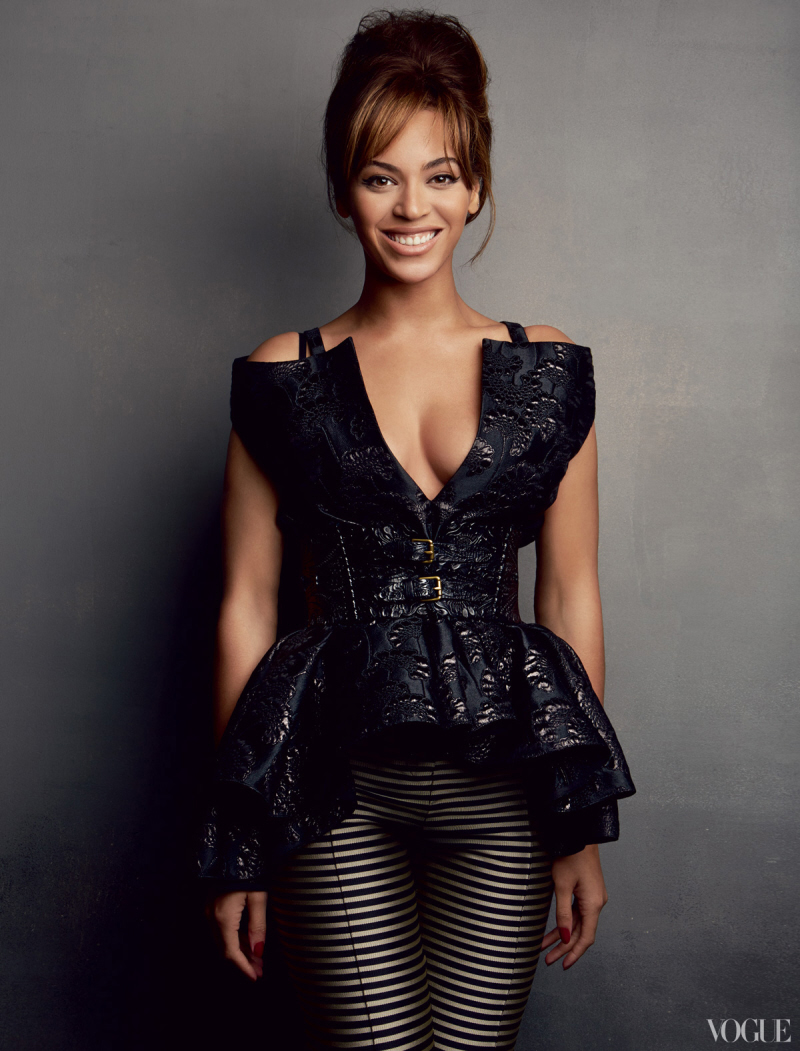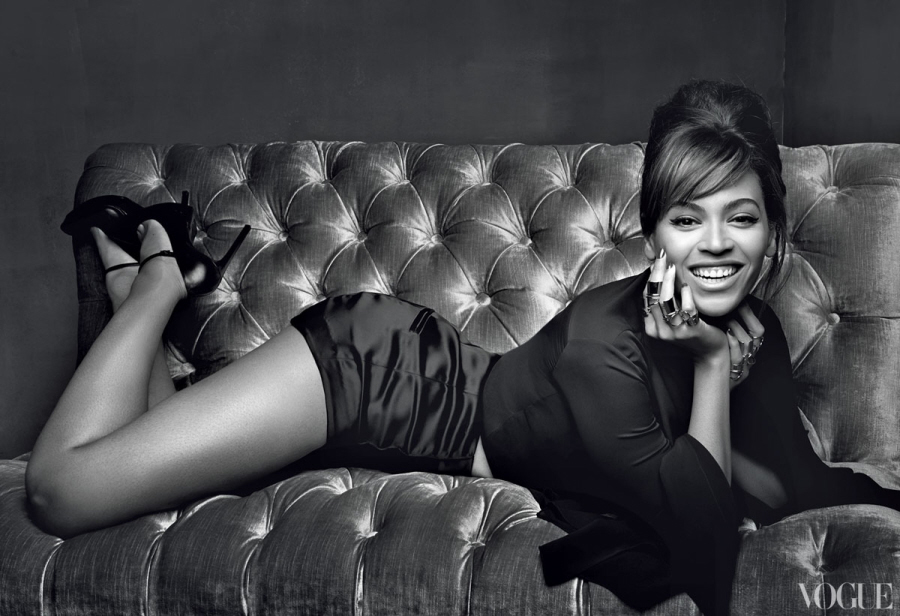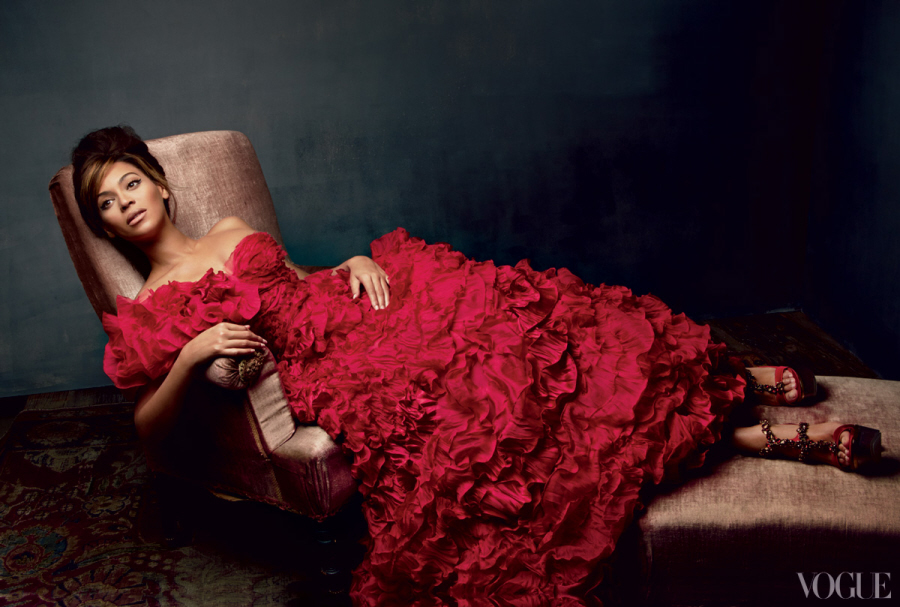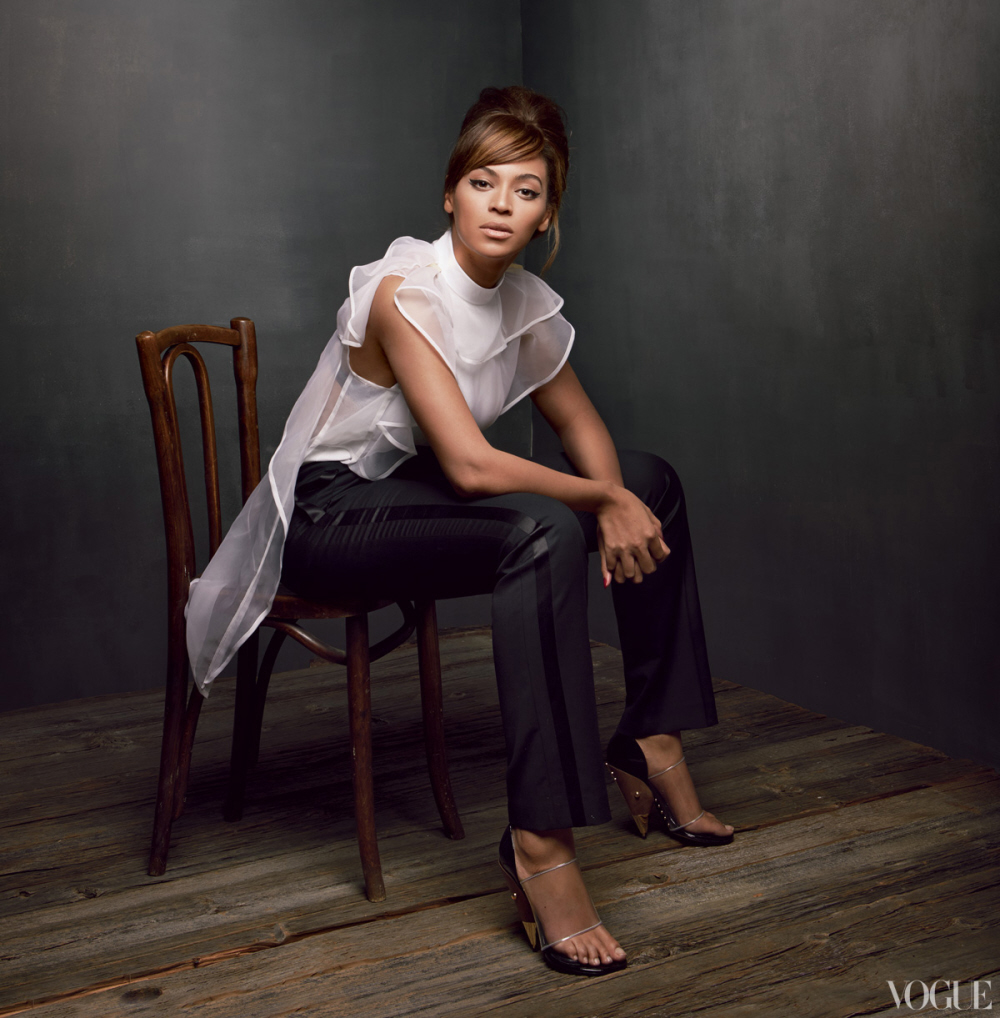 Photos courtesy of Patrick Demarchelier/VOGUE.