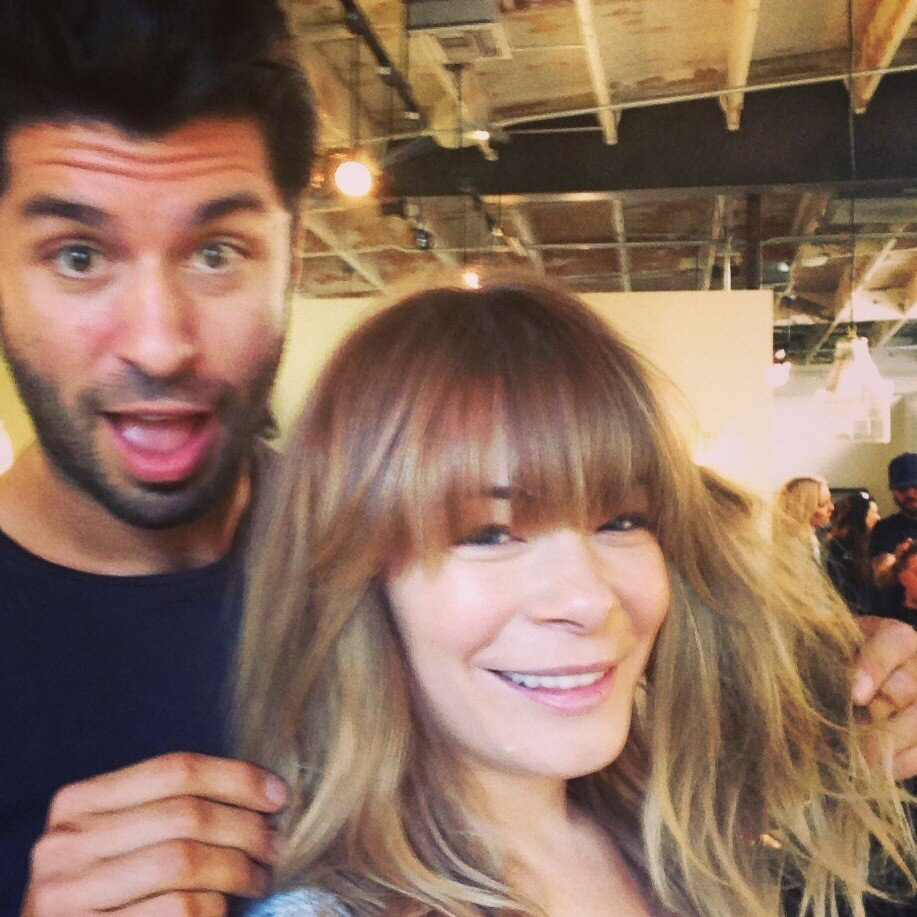 At this point, I could probably just post this photo with the text "LeAnn Rimes. Bangs." And it would get 300 comments. Y'all love to hate on LeAnn, and I love to hate on bangs, so this is where we're at. LeAnn posted the header photo on Saturday on her Twitter with the message: "Love my Andy Lacompte! I got banged

- love em! Was time for a fun change." I just spent a few minutes trying to see if Andy LaCompte is Brandi Glanville's hair stylist, or if Brandi had suspiciously debuted some new bangs on Friday. No and no – at least not that I can find! Lots of ladies go to LaCompte's salon though – Kim Kardashian, Nicole Richie, Ashley Tisdale, etc.
As for the bangs… well, you know I have a tic about bangs. But truly, it makes my life when bangs-defenders come in and yell at me! I have moved away from my bangs absolutism and I am willing to admit these days that SOME (not all and not many) women can work some fringe. Is LeAnn one of those women? Well, to start with, LeAnn got those too-long shaggy-dog bangs which, I'm sorry, never look good. If you're going to get bangs, make sure that you can see. They shouldn't block your field of squinting/vision. I just don't think this is the best look for LeAnn's face. She should have started with some shorter layers framing her face (like "The Rachel") and then played it out from there.
As you may have noticed, LeAnn did not attend the Grammys or any of the post-Grammy events – although she did appear at one pre-Grammy event last Thursday. I have no idea if LeAnn was even invited, but I suspect that she probably could have wrangled an invitation if she had really wanted one. One of the Twitter followers asked if she was going, and she tweeted: "no, cause I'm hanging with my hubby and his babies

almost did, but I like my pj's better. Next year FO SHO." I guess it's "fo sho" because LeAnn expects to get lots of Grammy nominations for her new album?
LeAnn on Thursday, pre-bangs.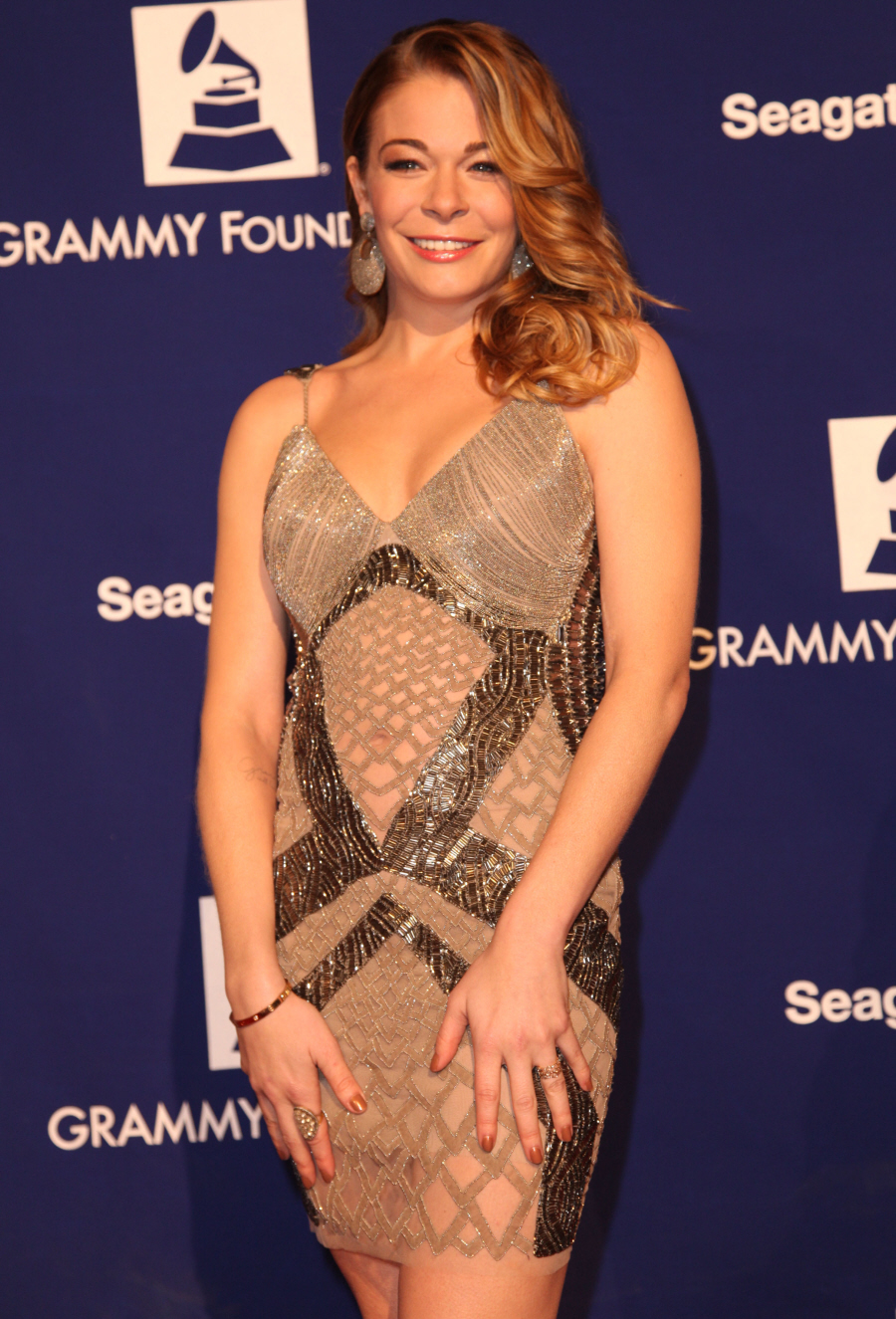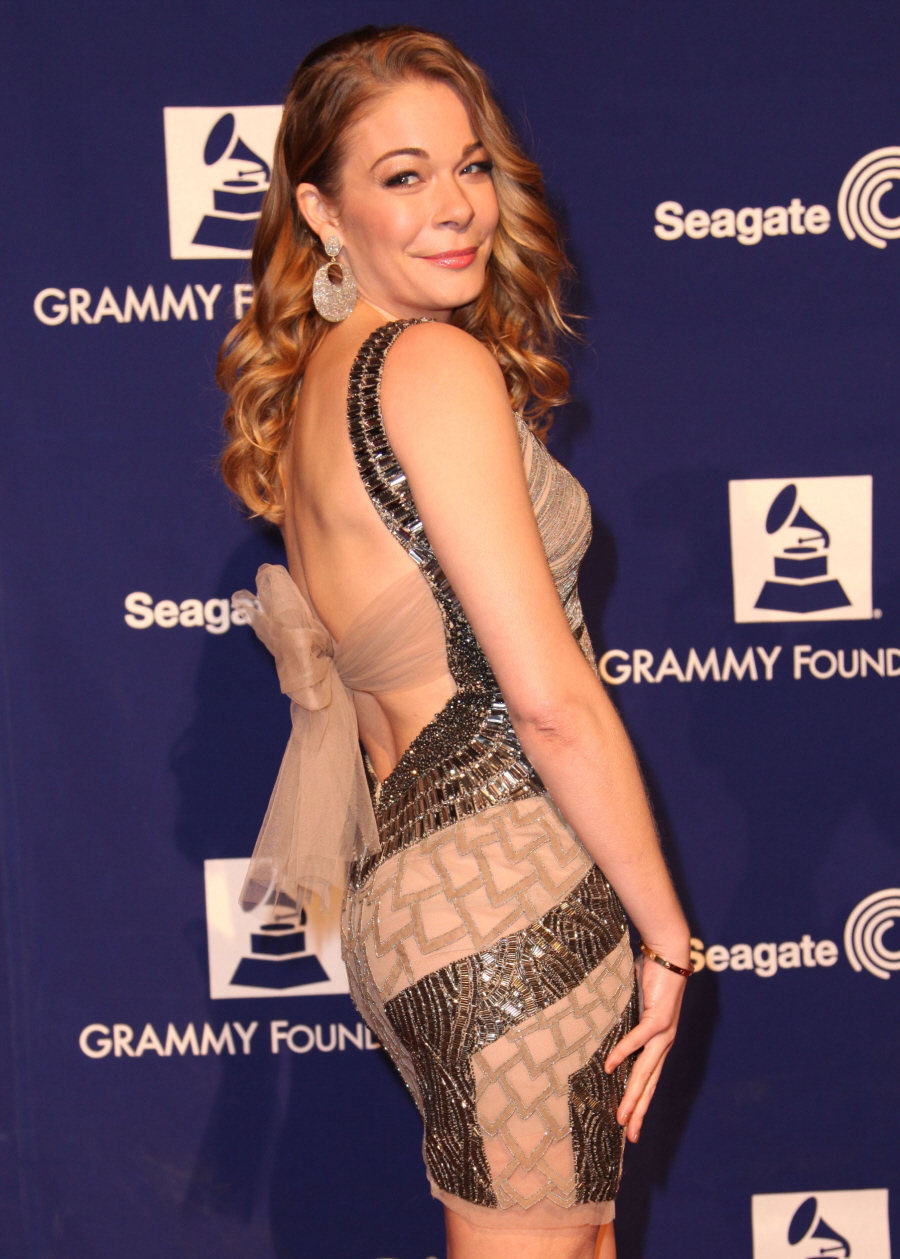 Photos courtesy of LeAnn's Twitter, WENN.