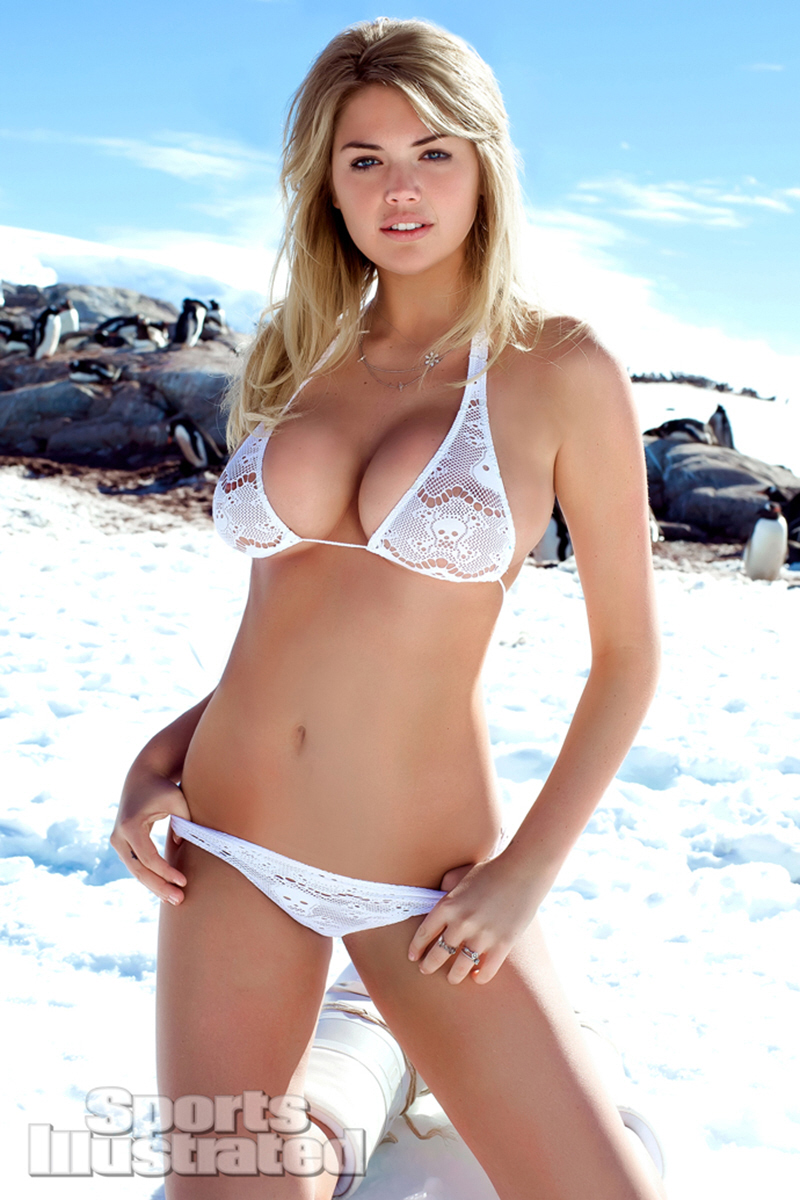 I was surprised by how many people still have nasty things to say about Kate Upton's body. I really don't get why so many people are so personally offended that Kate has managed to build a career for herself by appealing to – GASP! – heterosexual men as opposed to women and the fashion industry's gay men. Of course Kate scored her second consecutive Sports Illustrated: Swimsuit Edition cover! The issue is for straight dudes and they like how she looks – a pretty face, long legs and big (natural) boobs. My take: she's fine. She's not bothering anyone. She's harmless. And personally, I like that she's not a size zero. I like that there's a well-known model who has some flesh on her bones.
Anyway, SI has done their big, official reveal of their swimsuit edition and you can see the all of the photoshoots and stuff here. Kate and some of the other models were on The Late Show last night (I'm including photos below) and the SI editor, MJ Day, told People how the cover image was selected:
Kate Upton's Sports Illustrated Swimsuit Issue cover is very hot – but during her photo shoot in Antarctica, all the model could think about was the freezing cold.

"It was definitely the hardest shoot I've ever done," Upton, 20, tells PEOPLE. "The best as well – Antarctica is one of the most beautiful place I've ever been to. But I'm from Florida, so it was pretty painful."

The pain paid off, however: the perfect shot earned Upton her second consecutive SI cover, a distinction not seen since Tyra Banks covered back-to-back issues in 1996 and 1997.

"Everything about the picture is perfect," Swimsuit Issue editor MJ Day tells PEOPLE. "The light, the background, the suit. It's different from what we've done in past years, and it was an exciting moment for us to have those photos work out."

Exciting, because Day and her crew didn't know if they'd get any usable photos out of their Antarctica shoot – the first-ever fashion shoot on the continent.

"It was difficult," Day admits. "First of all, it's cold, even though we were there in summer. The windchill was sub-zero – the elements are really working against you." As the crew dealt with a whole host issues – batteries dying in the cold, crazy weather rolling in and out – Upton was a total pro, Day says. "She never complained. She'd just say, 'Okay, let's go do it again.'"

Because of costs and the planning required to go to Antarctica – Day says this shoot was three years in the making – Upton was the only model taken to the faraway locale.

"I knew that if I needed to bury someone in clothing, I needed her physique and curves to come through," Day explains. "So to bring her was obvious: I knew I could put a one-piece on her and she wouldn't look flat, she'd still look voluptuous and healthy and shapely and sexy."

Upton's now-infamous Canada Goose Chilliwack Bomber coat, paired with white Letarte by Lisa Cabrinha bottoms, was an afterthought. "I figured, why not a coat?" Day says. "We threw it on, took maybe 100 frames, then moved on. Then that night, the photographer and I were looking at photos, and he said, 'I don't know, could this be it?' It just had that energy."

The only downside of the whole experience was the fact that the cover leaked on Friday, four days before it was supposed to be revealed. "I didn't get to tell Kate she was the cover, which was kind of sad," Day says. "I wanted to see the look on her face when she found out."

In fact, Upton found out from fans, via Twitter. But despite the early reveal, she's still beyond excited about the feat.

"It was an accomplishment just to get through the shoot," she says. "I didn't even think about the possibility of being the cover until after I thawed out a bit! But now it's like, wow – I actually went down there and was able to accomplish that. I'm part of history, and it's a great feeling."
That's interesting that Kate didn't go into the photoshoot thinking that she was going to be the cover. You know who's probably really pissed off? Irina Shayk. I just get the feeling that Irina thought this was going to be her year (especially after last year, in which many people thought she should have gotten the cover too).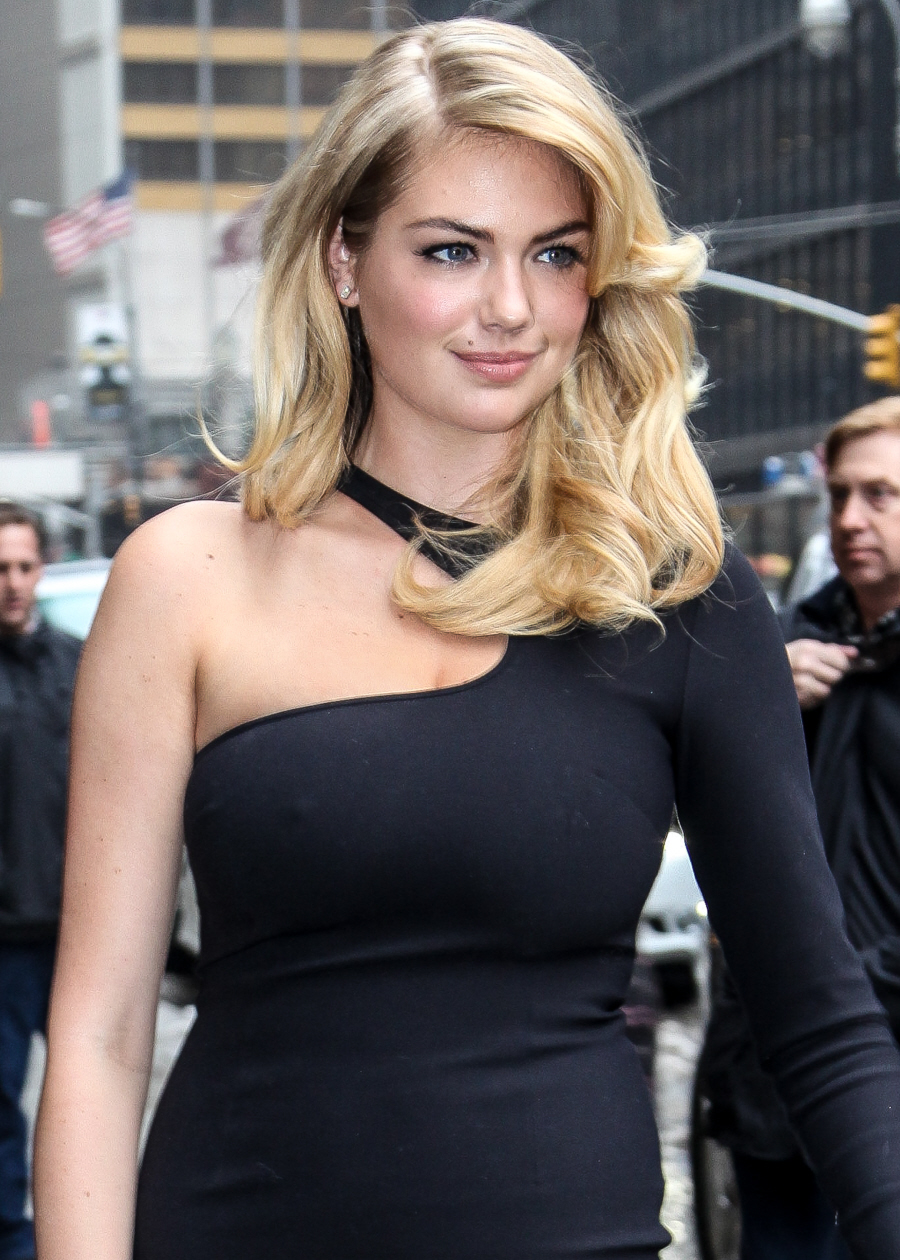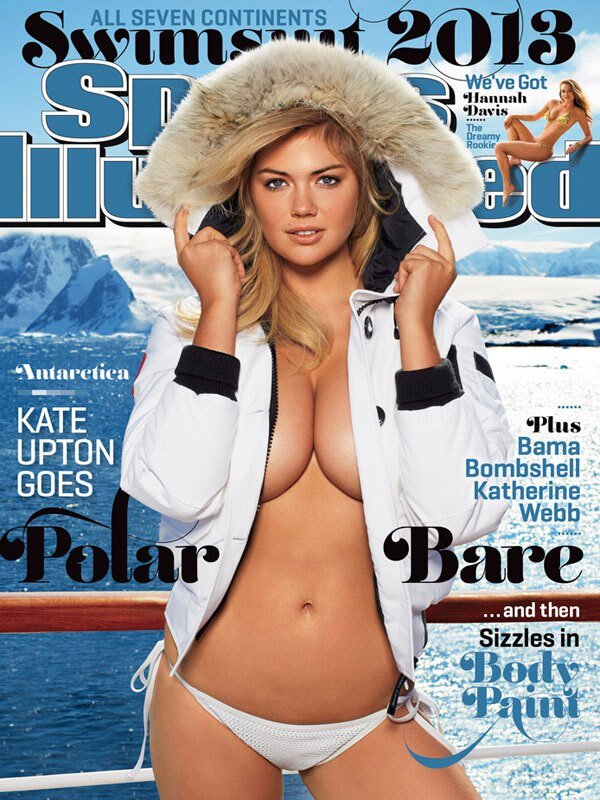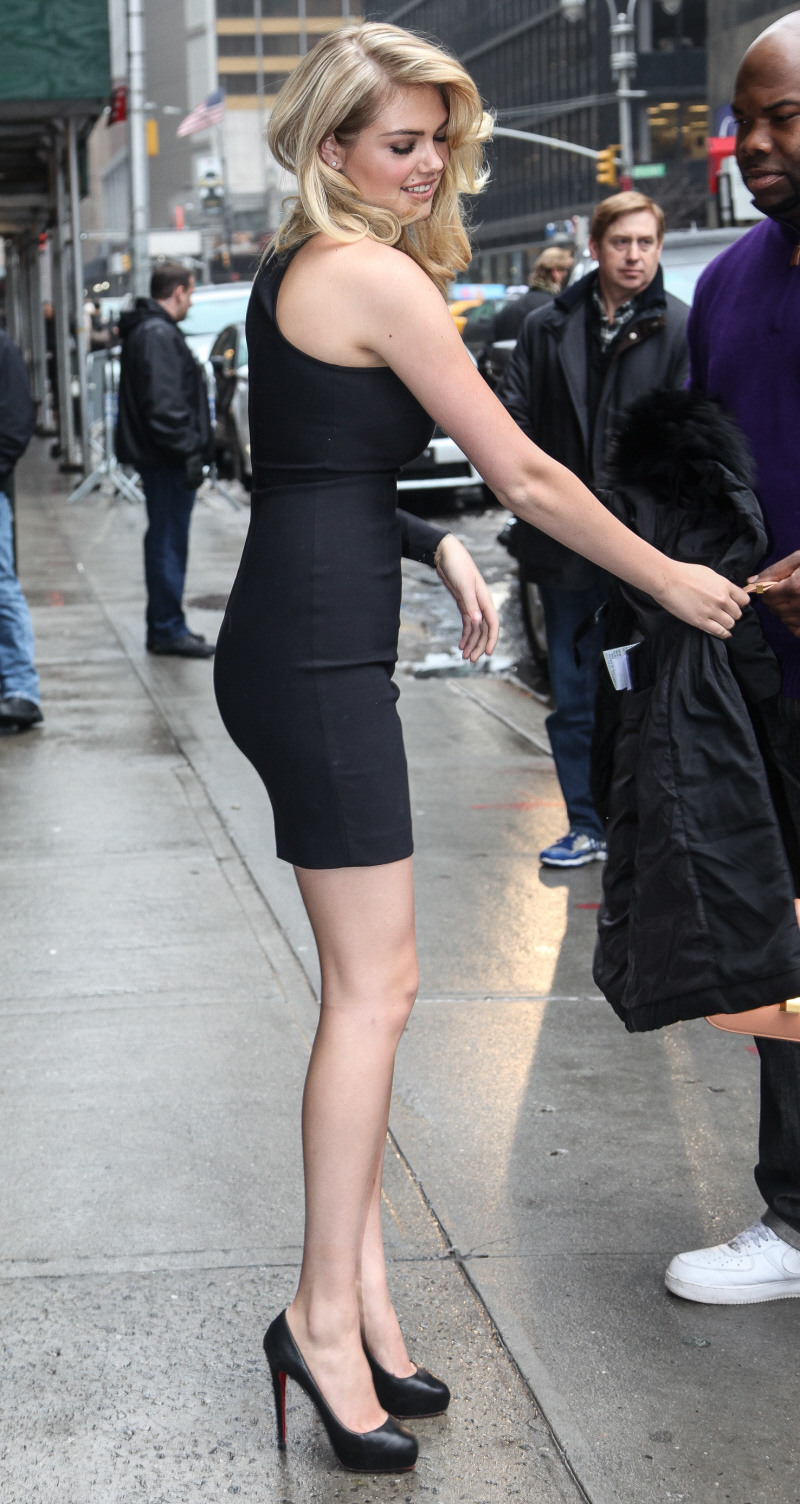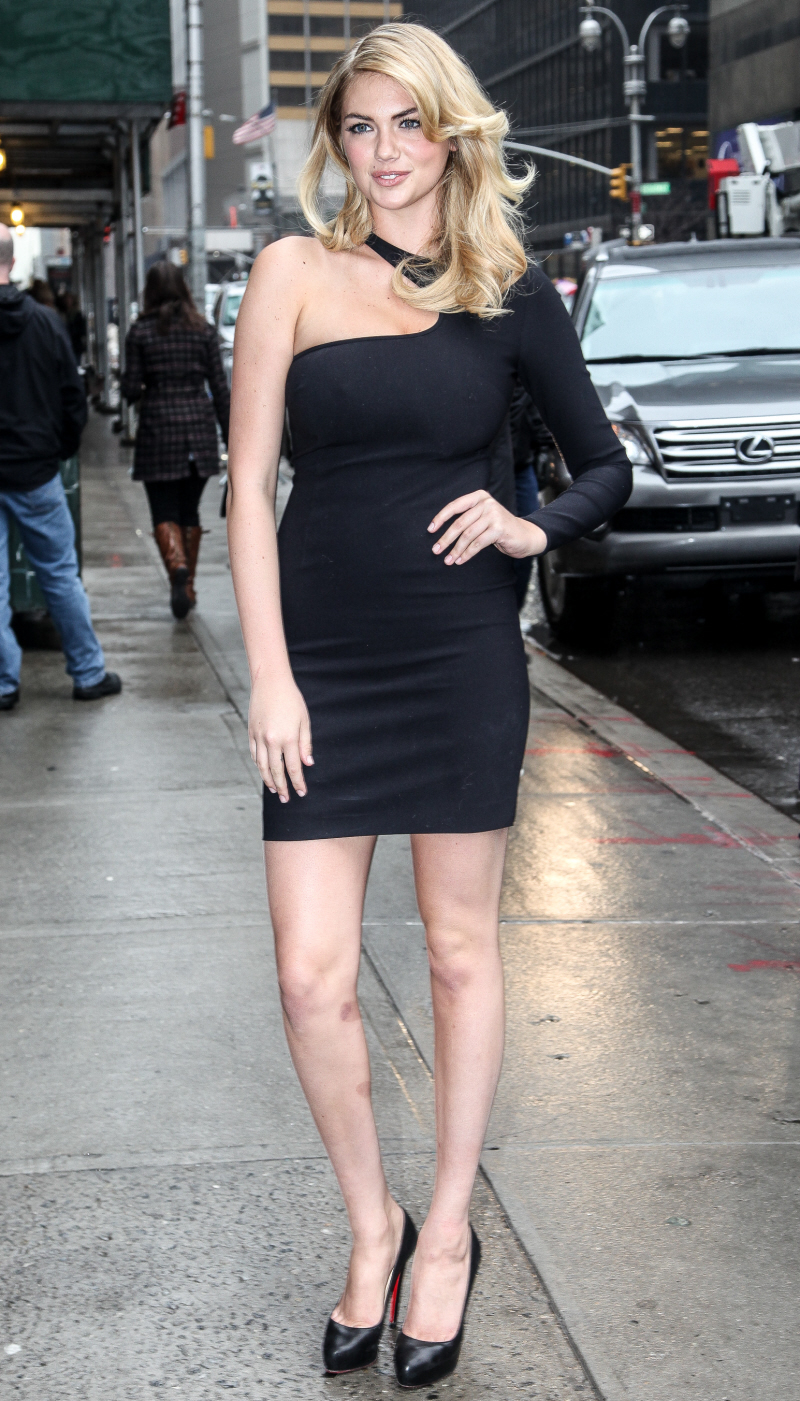 Photos courtesy of Sports Illustrated, WENN.