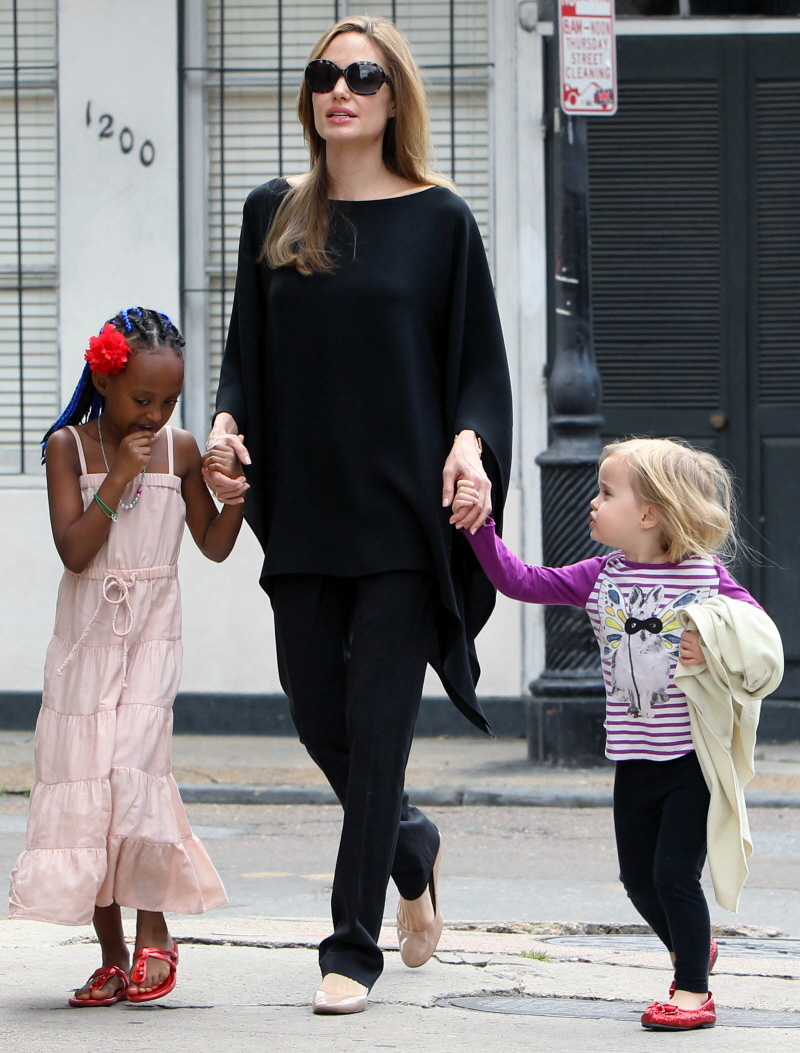 Last year, the family Jolie-Pitt moved to England so that Angelina Jolie could begin filming Maleficent. Although we got some blurry photos from the set (a costumed Angelina in a cow pasture!), the Maleficent shoot was not very good for Jolie-Pitt gossip. Angelina and Brad really did seem to make 2012 their most low-key year ever (even though they totally got engaged). One story that did emerge which many of us found interesting was that little Vivienne Jolie-Pitt was going to make her film debut in Maleficent. Vivienne is all of 4 years old, she's blonde and she's a total sweetheart. So she was perfectly cast as the young "Aurora" character – Elle Fanning plays the adult (-ish) Aurora. Now TMZ has a few more details about Vivienne's gig – including how much she got paid!
4-year-old Vivienne Jolie-Pitt has already scored her first paying gig … and TMZ has learned she's raking in a helluva lot more than you made on your paper route back in the day.

Brad Pitt and Angelina Jolie's daughter is set to co-star with her mom in a movie called "Maleficent" — and according to a minor's contract filed with the court, little Viv commands $3,000/week!

On top of that … she gets a per diem of $60/day. That's a lot of juice boxes.

FUN FACT — Vivienne plays the role of "Young Aurora" — but another little actress, India Eisley, scored the role of young Maleficent … Angelina's character in the movie.
I think it was wise to cast Vivienne as the younger version of Elle Fanning, because… well… Vivienne looks a lot like a Fanning girl. I wonder if Viv is always going to be a blonde (like her dad) or if her hair will get darker as she grows up (like her mom)? As for the money… I'm kind of surprised Vivienne got paid so little. I guess they didn't have to pay her more for handlers and stuff because Angelina was on set with her the whole time.
By the way, you know Maleficent doesn't come out until July 2014, right? UGH! It's been so long without a new Angelina movie.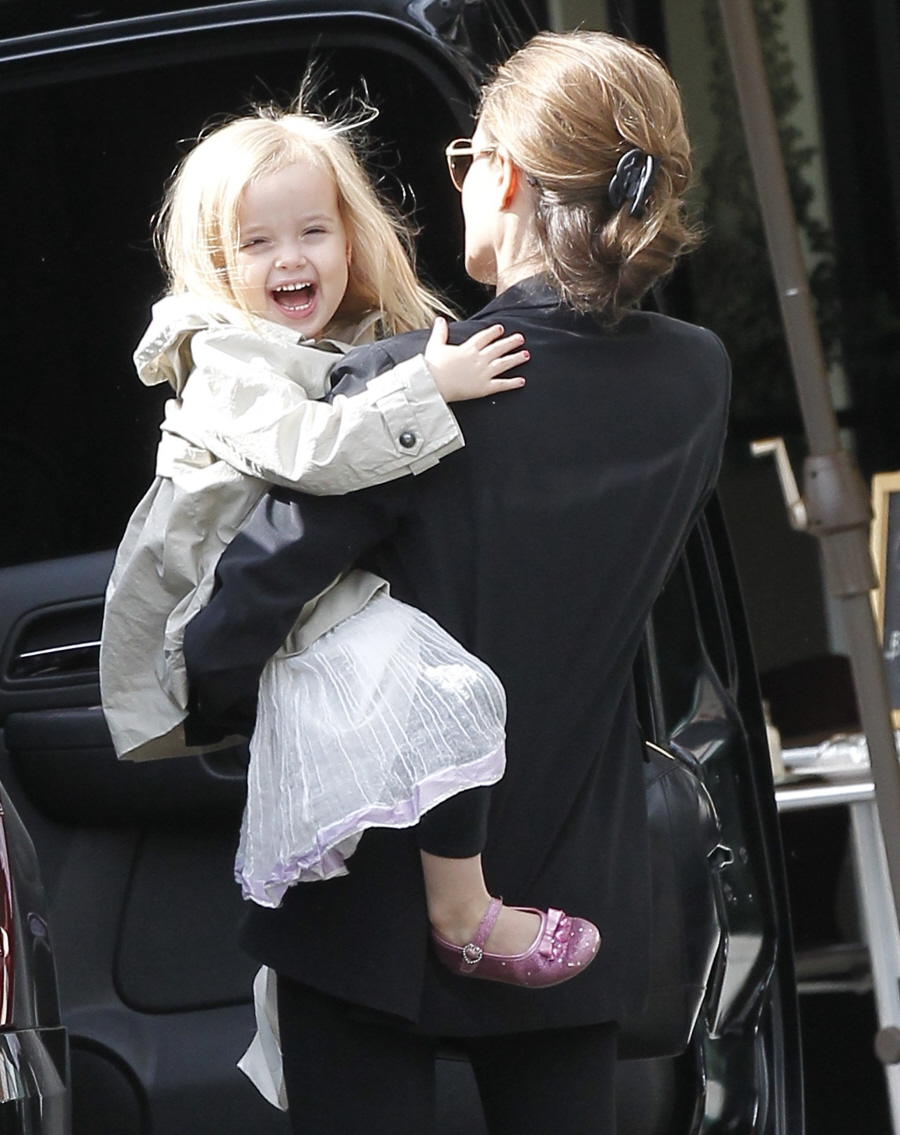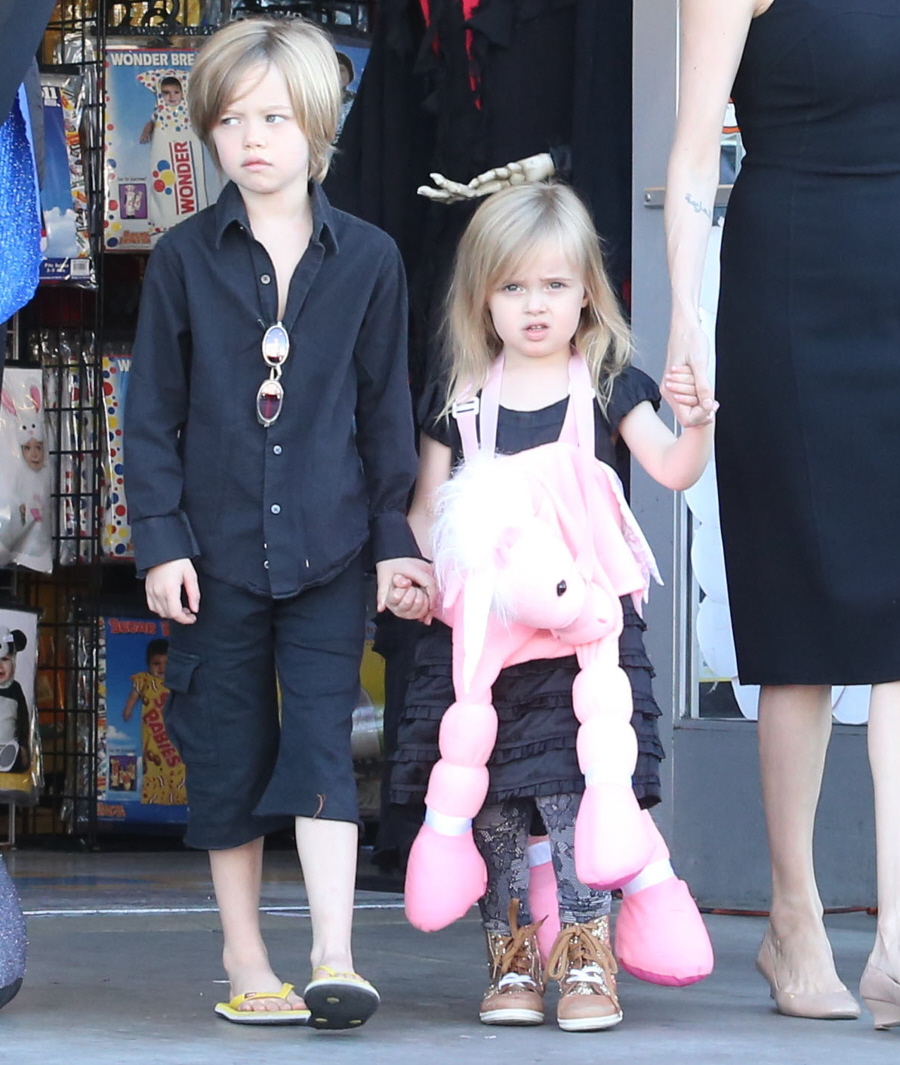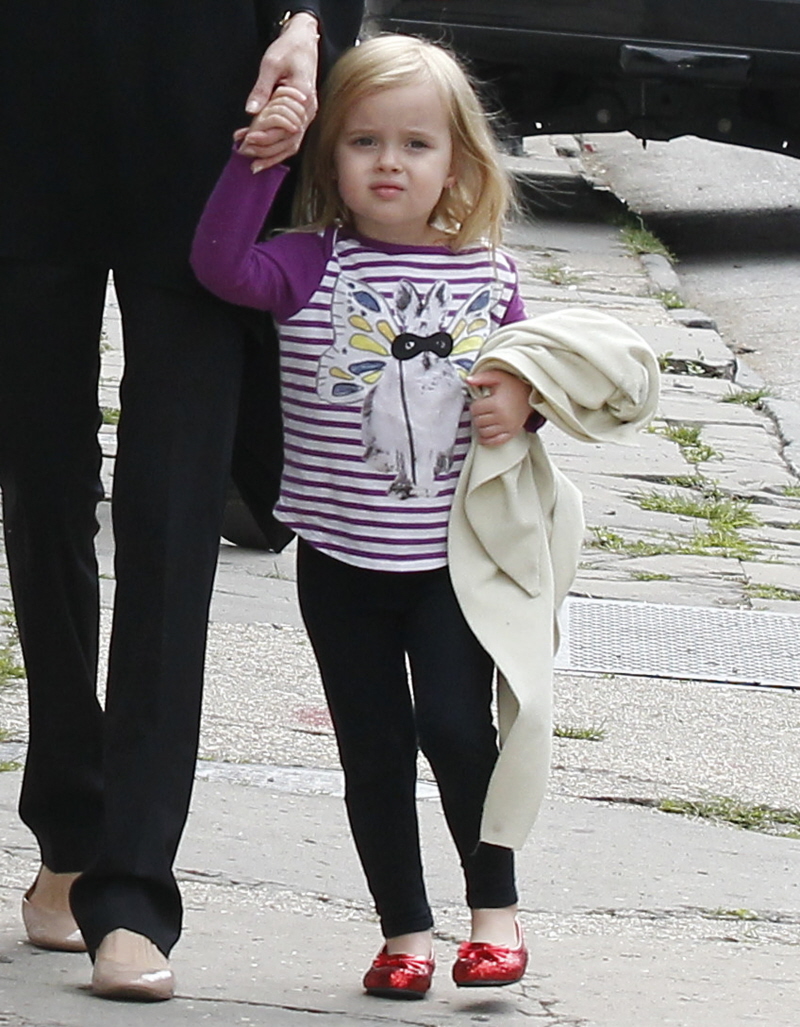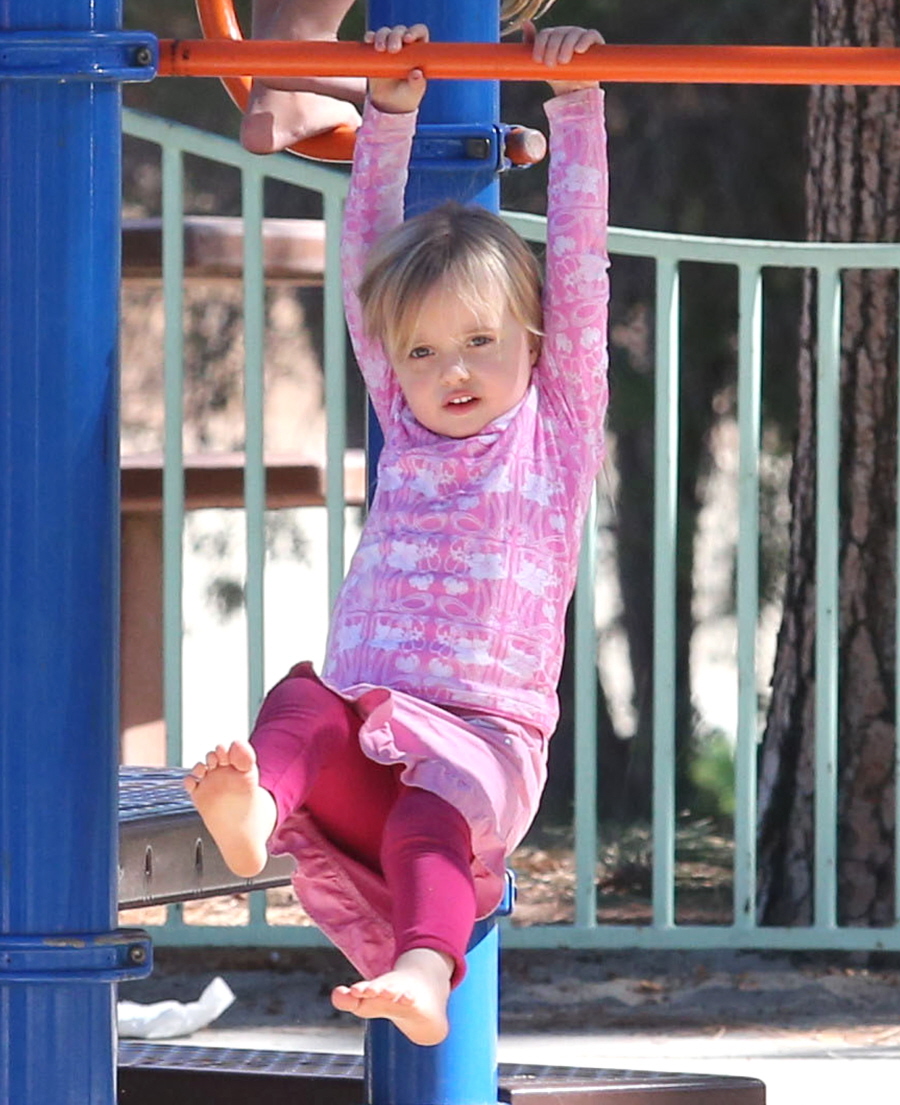 Photos courtesy of Fame/Flynet.