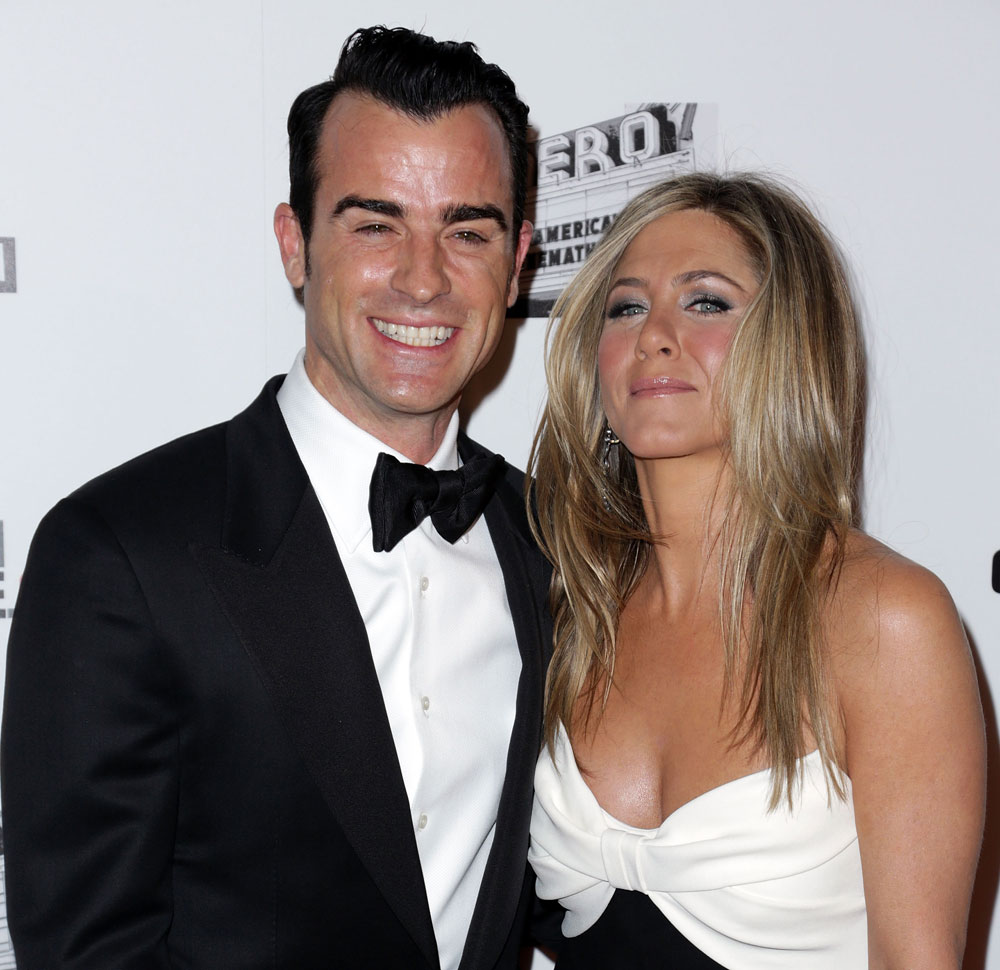 People Magazine has a new brief interview with Jennifer Aniston, in which she's shilling that haircare line she co-owns, Living Proof. Aniston talks about her 44th birthday, which was Monday, as if it's just another day in her life. Another day which she spends getting paid millions to show up on set and going over renovation plans for her new mansion during her off time. No biggie.
Jennifer Aniston turns 44 on Monday, but don't expect her to break out the party hats.

"I'll just be working. I know that I have a 5:30 am pick-up but that's not bad," the actress – who is currently on location for her next film, Untitled Elmore Leonard Project, in Connecticut – tells PEOPLE. "I'm lucky; I'm very happy to be working!"

"This birthday is going to come and go, which they all seem to be doing these days," she adds. "Wasn't it just my birthday? I have like windburn from this year."

With the production set to last five weeks, Aniston has relocated to the east coast and continues to fulfill her duties as spokesperson/co-owner for Living Proof hair care.

For her role in the film, she opted to wear a shorter, light blonde wig instead of coloring her famed tresses. "It's so nice to wear a wig. It's like putting a hat on," she says. "I've been using our conditioners on my hair underneath and it's great to be able to watch your hair actually grow."

The actress, who got engaged to screenwriter Justin Theroux last year, says her idea of a perfect birthday "would be a walk in the city, brunch somewhere, see a movie, have a great dinner."
People promises to have more of the interview in their upcoming issue, but I doubt there will be any groundbreaking quotes. I mean, going by what she usually says. I have to admit that I'm really interested in her wedding plans, though! I want to know if she has a date set and if she's actively planning for it, or if she's just kind of waiting to see what happens. Like maybe she's waiting to see if a certain ex gets married and what his plans are. I'm not saying she's going to try and pull focus or whatever, I just think she considers what those two are doing publicly when she makes her own plans, if only to ensure that her own wedding won't be overshadowed. She's going to want a People cover too if she ever goes through with it, and I guess I don't blame her.
As for what she says about birthdays, I can totally relate. I'm hitting the big four oh (I don't even want to type it) this year and I wish I could coast through that entire day without anyone acknowledging it. After about 35 I didn't want to celebrate any more birthdays.
Here's Aniston on set with her wig on 2-6-13. Credit: PacificCoastNews.com. She's also shown with Justin on 11-15-12 and in Cabo San Lucas on 12-31-12. Credit: WENN.com and Fameflynet