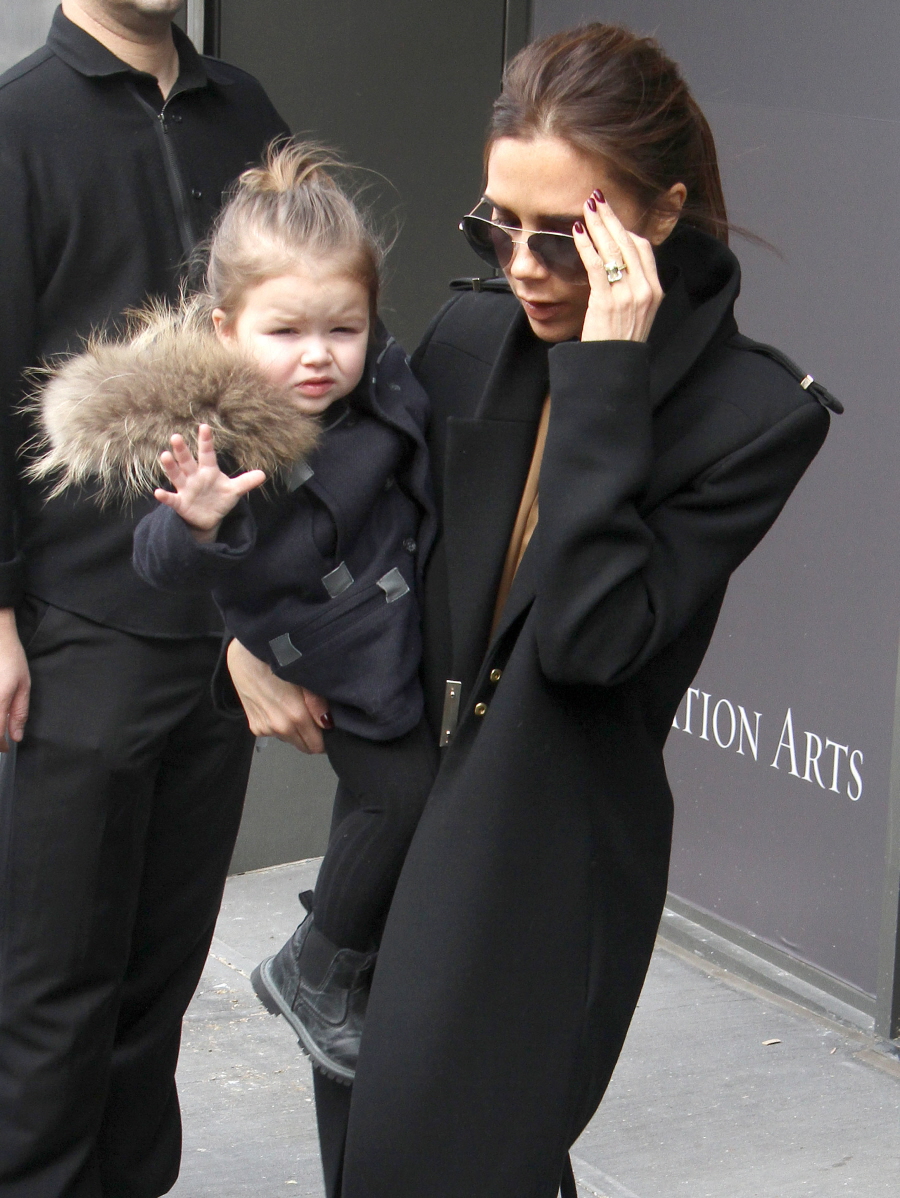 I'm declaring yesterday to be Retroactive Celebrity Hive-Mind Day. Several celebrities officially announced their pregnancies (which we already knew about, and I'll do that post in a minute) and several celebrity moms did nice photo-ops with their babies. This is the baby post. The Baby Post To End All Baby Posts! This is the baby post which will leave your ovaries swirling and crying. Or something. If you're anything like me, baby photos are as close as you want to come to actual babies.
Let's start things off with fan-favorite Harper Seven Beckham, who was with her mom Victoria in Manhattan for New York Fashion Week. Posh's label was widely acclaimed, but Harper is all "talk to the hand".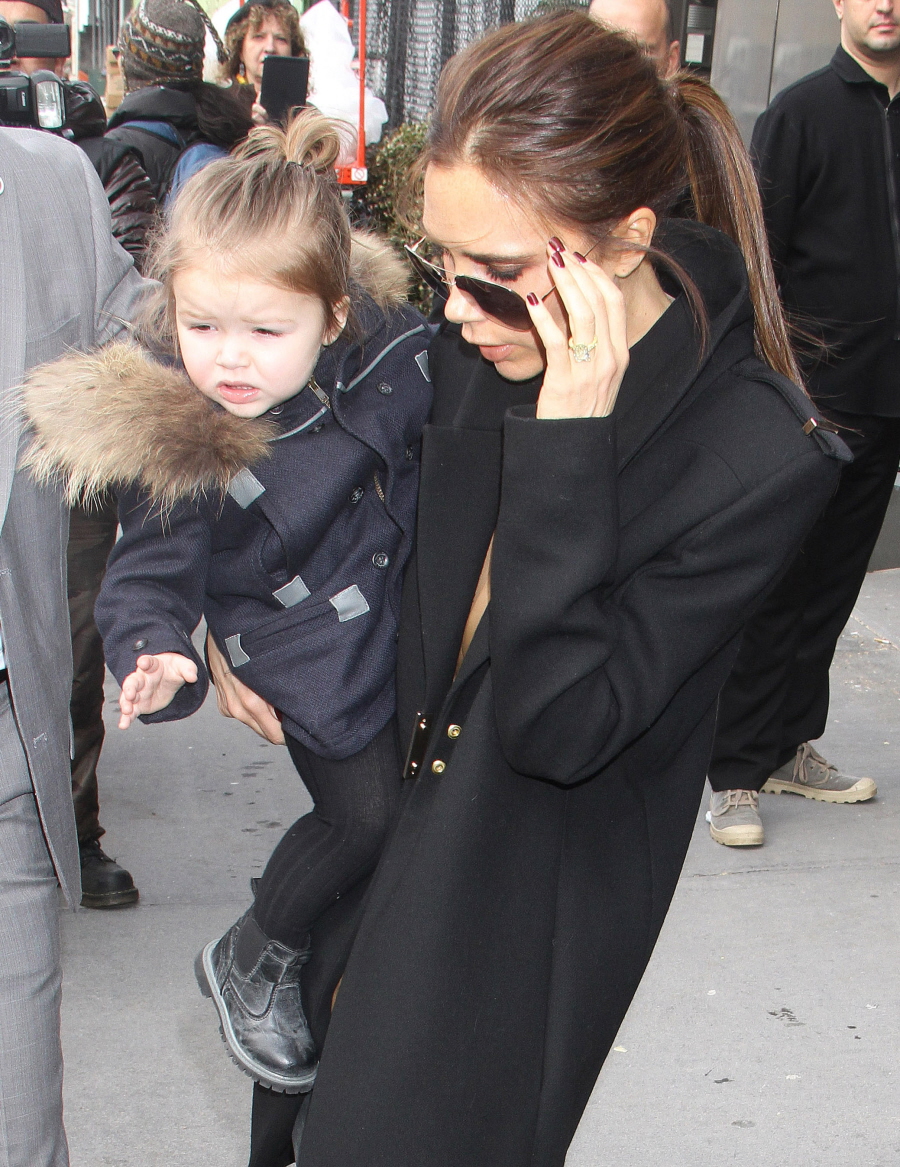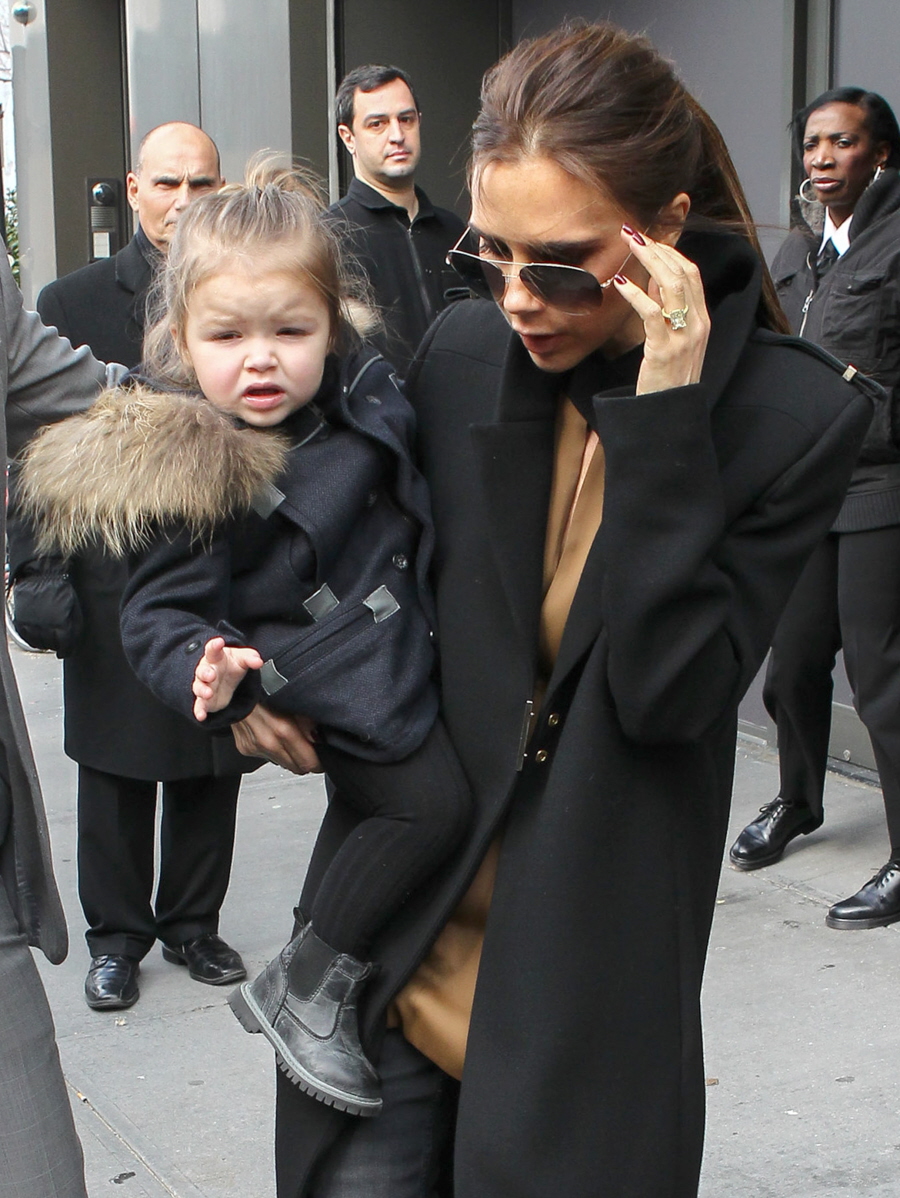 Next up: Sienna Miller and baby Marlowe in NYC as well. Marlowe is a brunette! And she looks more like Tom Sturridge than Sienna I think.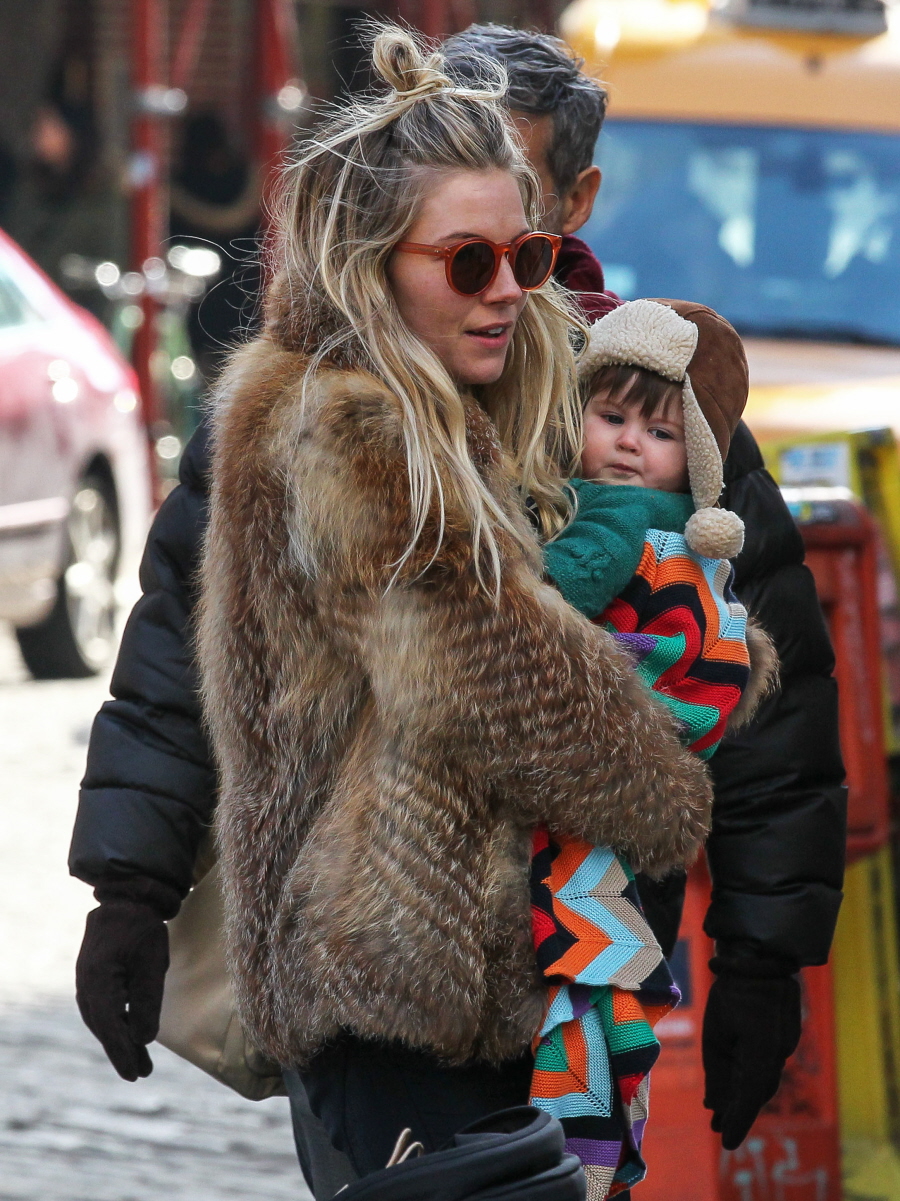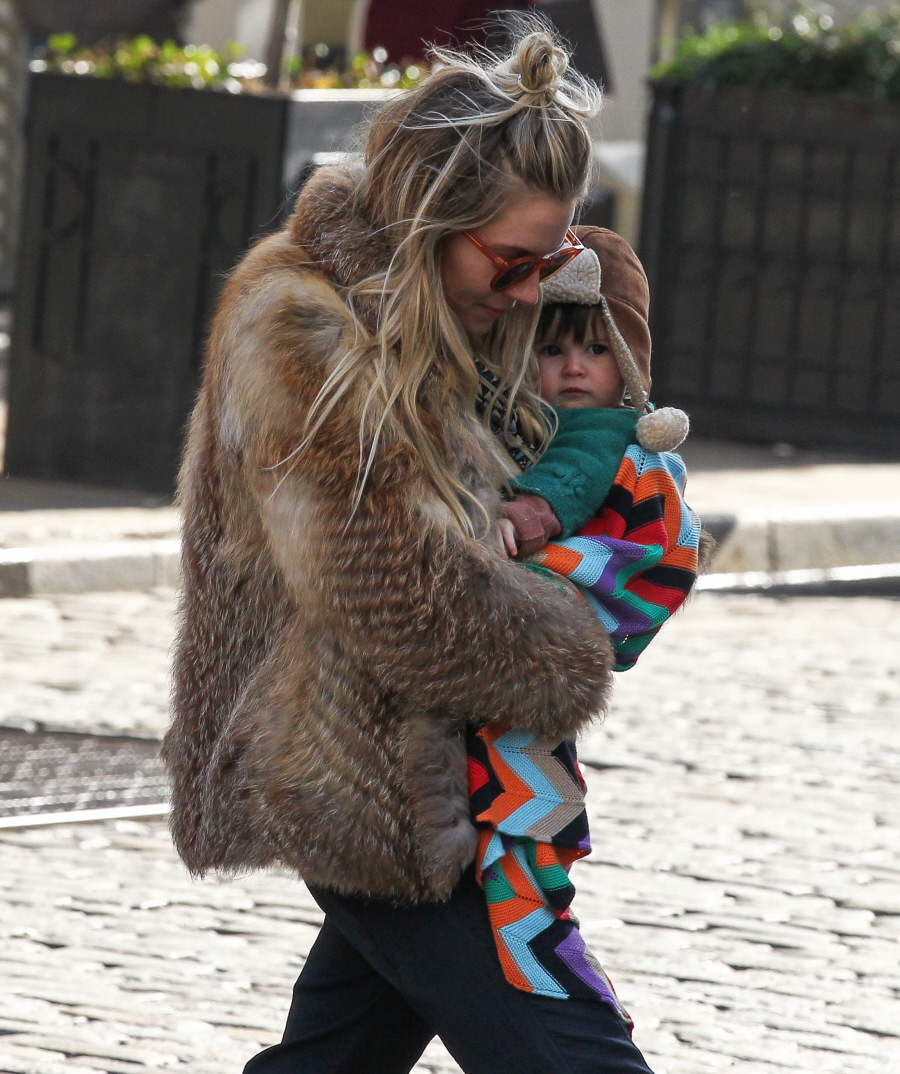 And finally Charlize Theron and baby Jackson. He's only like 13 or 14 months old I think. He's big for his age, right? Another long, leggy baby. I LOVE his baby-flannel.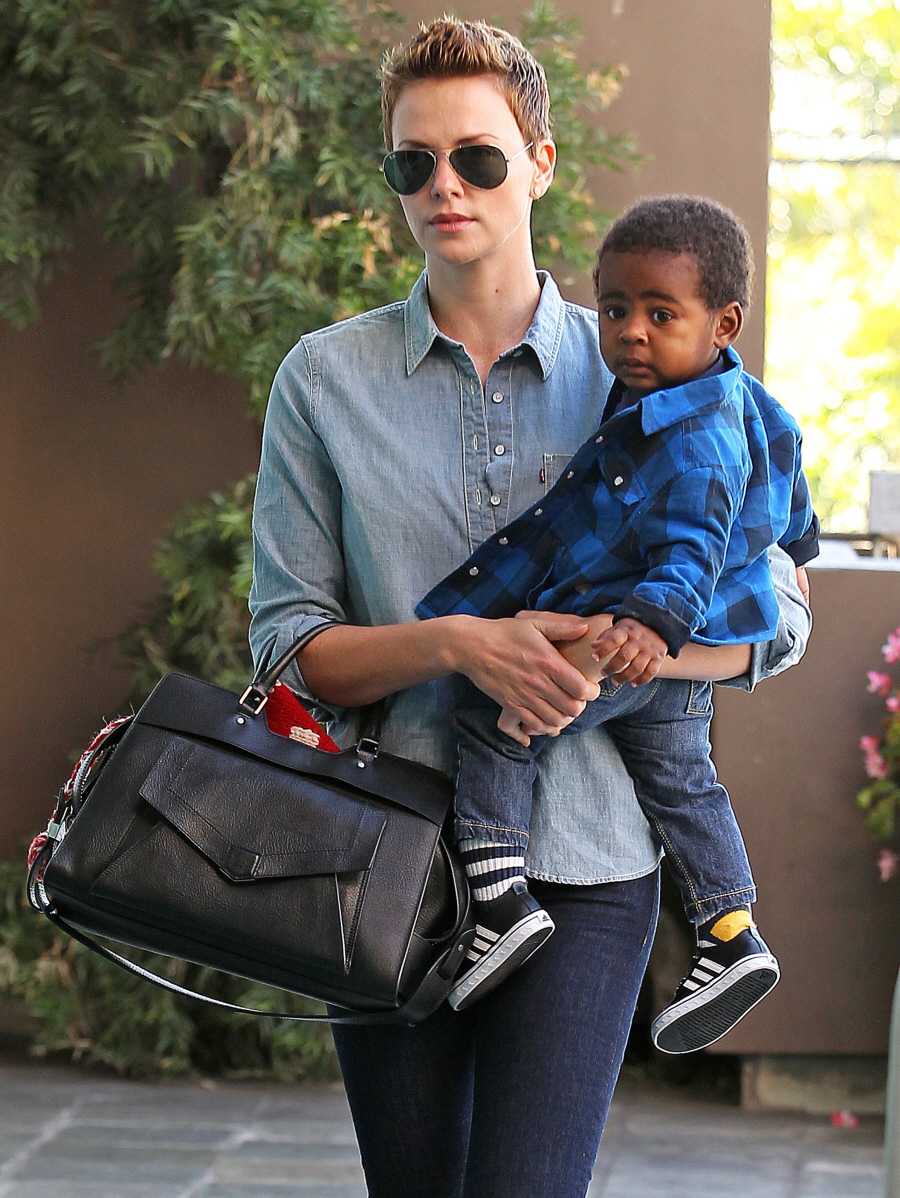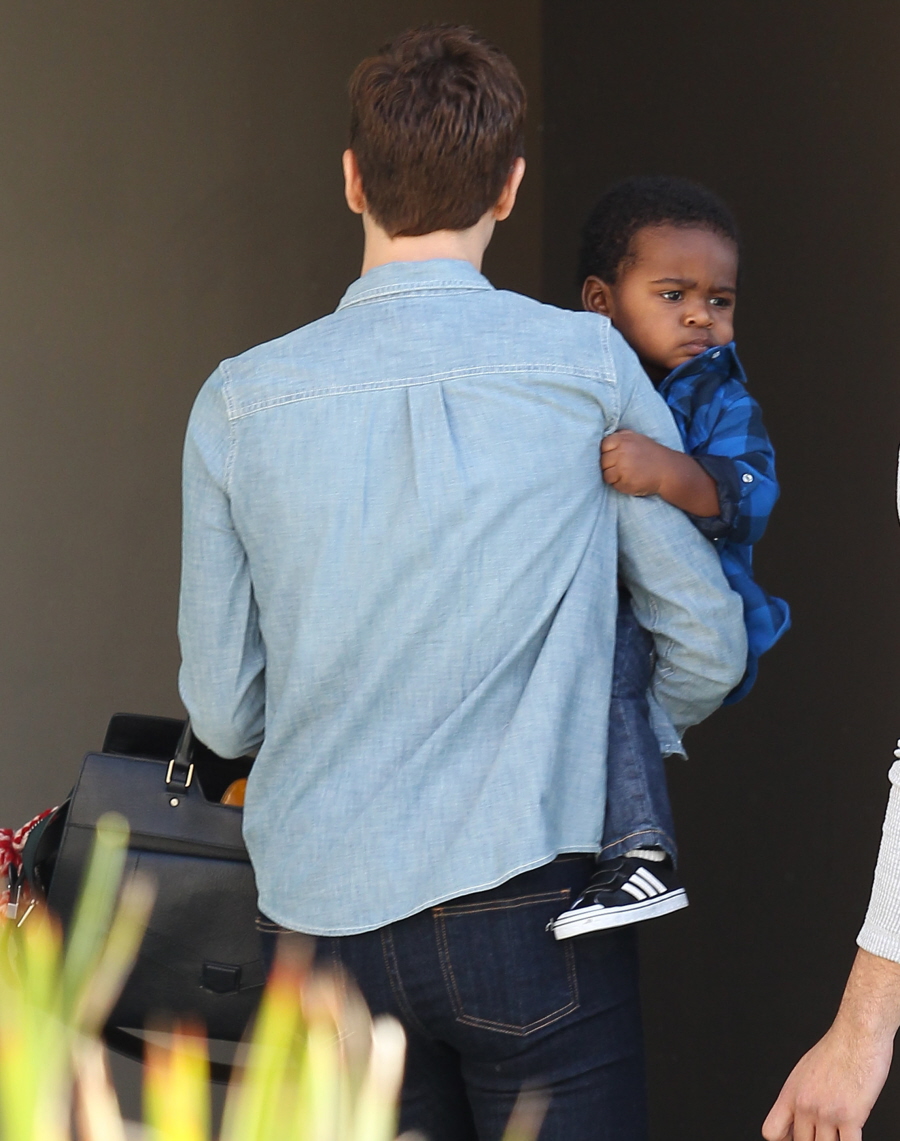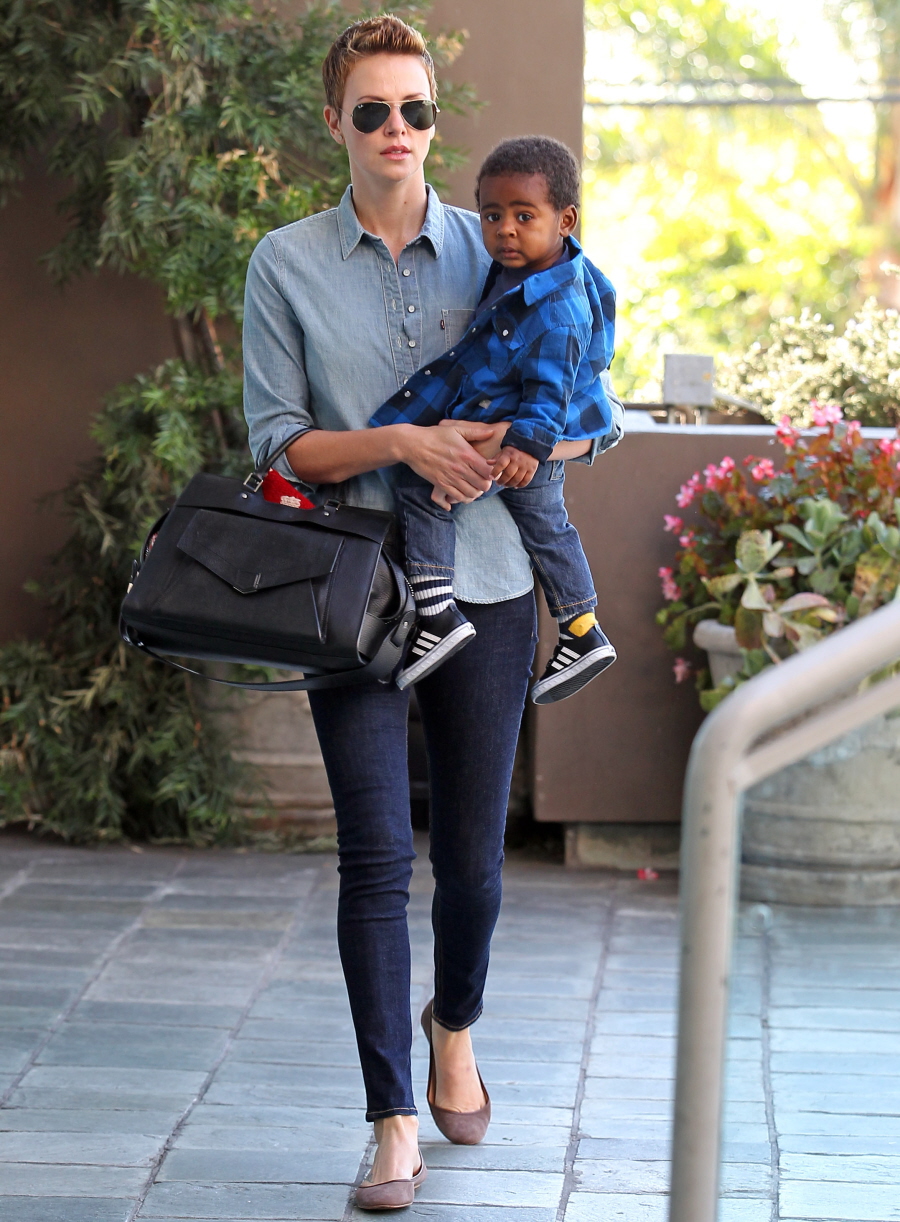 Photos courtesy of Fame/Flynet.