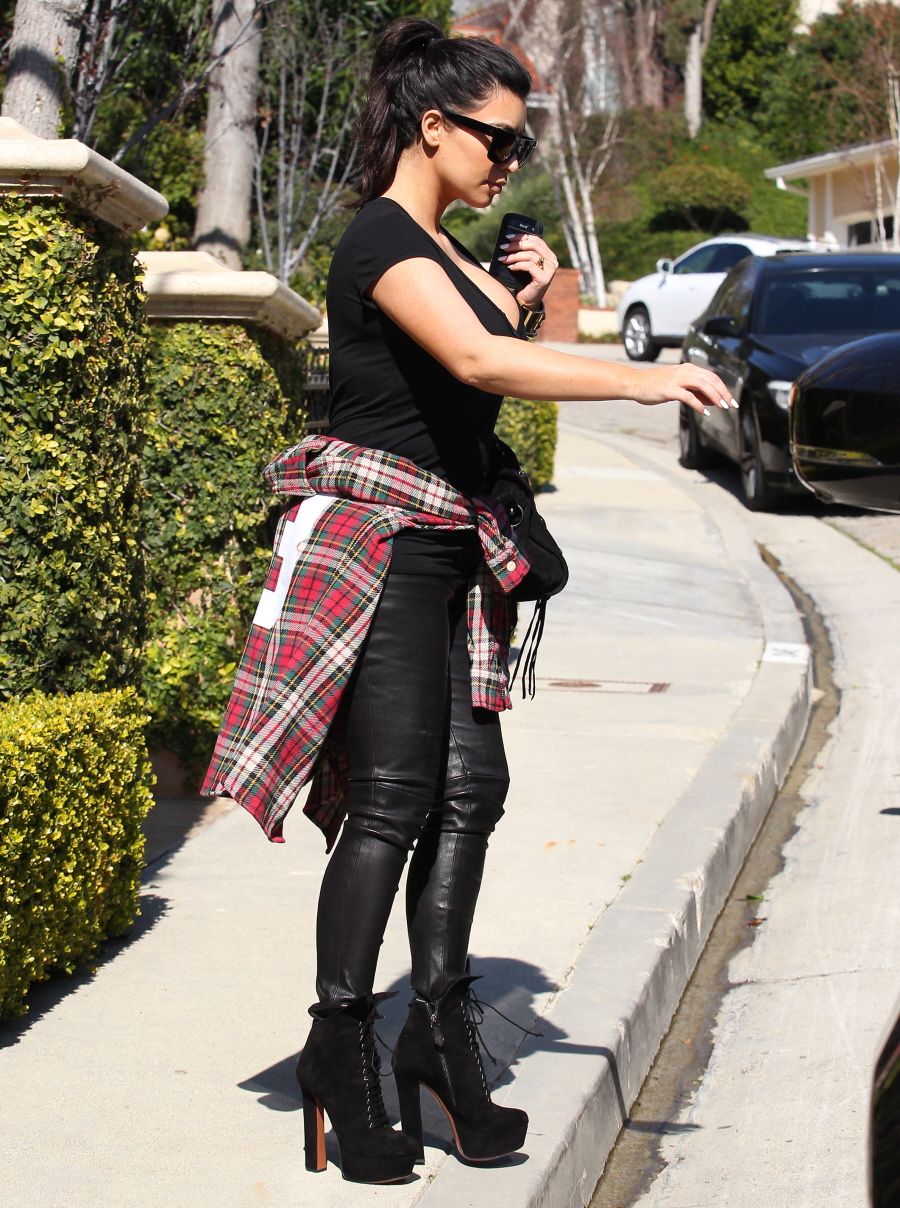 After seeing Kim Kardashian's expanding pregnant body in those photos from Brazil, I was expecting a new era in Kim Kardashian pap'ing. Meaning that I thought from here on out, it would be muumuu and loose maternity wear. Unfortunately, not so much. These photos are from two days ago – Kim in LA, wearing maternity leather pants. See, I would have a hard time walking around in those things (and those shoes) and I'm not even pregnant. How is Kim able to walk? How does her ass not literally bust out of those things? Leather has no "give". There's no "stretch". So how does Kim manage it? Is that flannel shirt doing all of the heavy lifting (so to speak)?
Who needs pregnancy pants when you're Kim Kardashian? The pregnant reality starlet rocked leather pants and sky-high lace-up booties during an afternoon trip to grab some frozen yogurt in Los Angeles on Tuesday, Feb. 12.

The 32-year-old kept things simple with her all-black outfit, though she did show off an impressive array of gold bracelets on her left wrist. The mommy-to-be hid her growing baby bump with a flannel shirt tied around her waist. Boyfriend Kanye West, 35, was also on-hand for the afternoon snack.

Kardashian has previously spoken out about her fear of gaining too much weight during her pregnancy, and has written about working out with celebrity trainer Tracy Anderson.

"Tracy Anderson is keeping me in shape! She is helping me make adjustments necessary to keep me feeling happy, healthy and most importantly create a workout plan that is safe for the baby," she wrote on her blog earlier this year.
But! Hollywood Life claims that Kim and Kanye weren't just going out for yogurt. They claim that Kimye were going to a doctor's appointment to find out the sex of the baby, and Kim brought like half of her family with her too. HL doesn't say whether she's expecting a boy or a girl, but they do throw some shade because the doctor's visit MIGHT have been filmed for Keeping Up With the Kardashians. For now, though, we still don't know what she's having and Kim keeps yammering about "privacy". Which is giving Kris Jenner a rage-stroke.
Oh, and TMZ has the latest in Kim's divorce case here. I found this story kind of boring, just FYI.
And hey, at least these aren't jodhpurs. *shiver*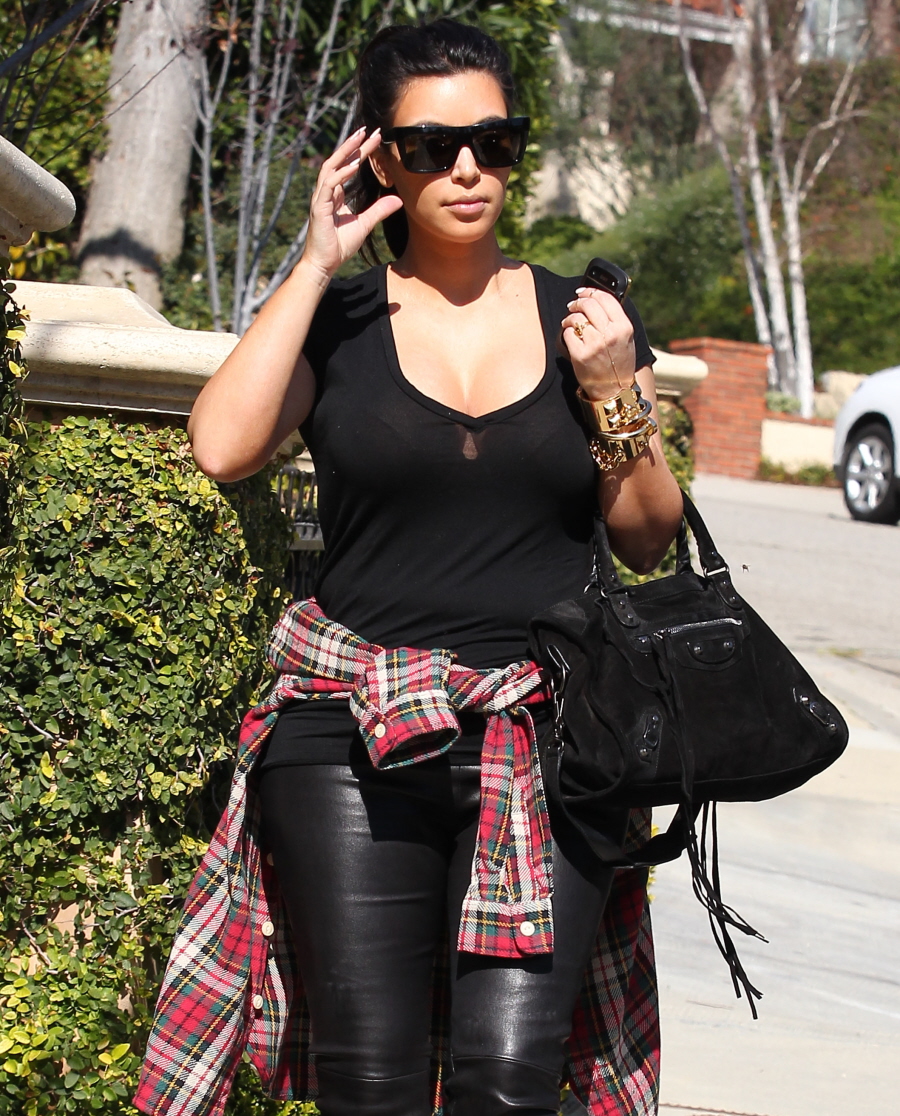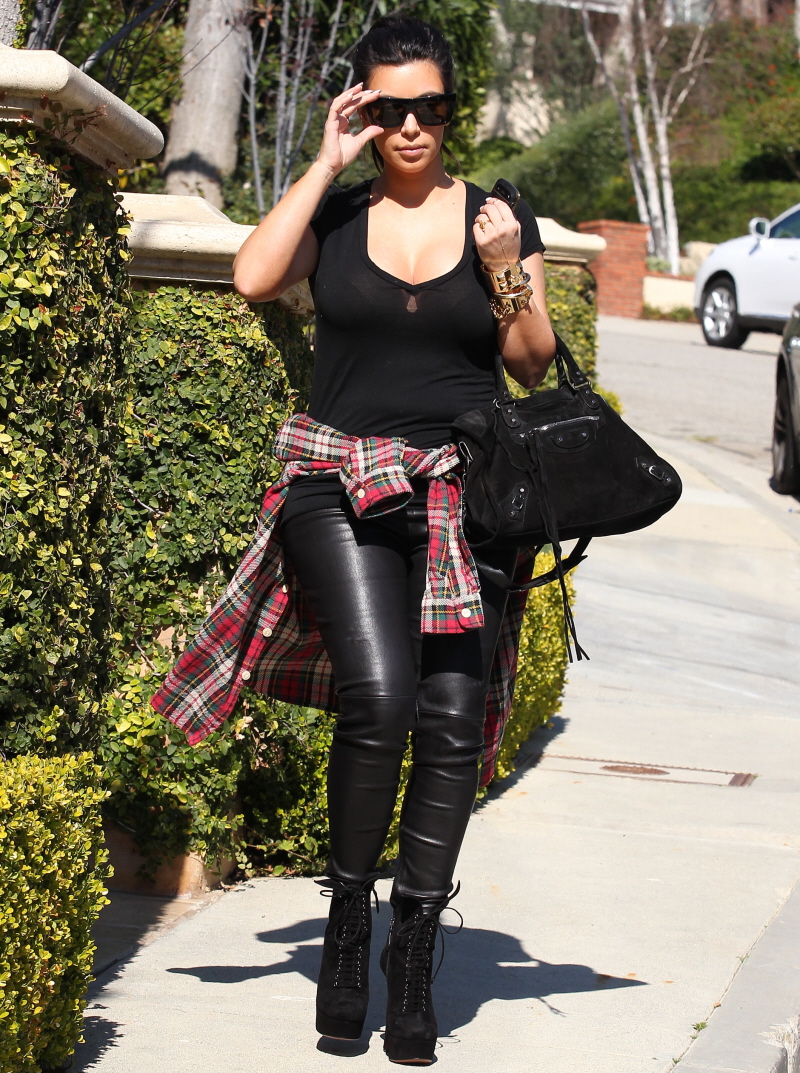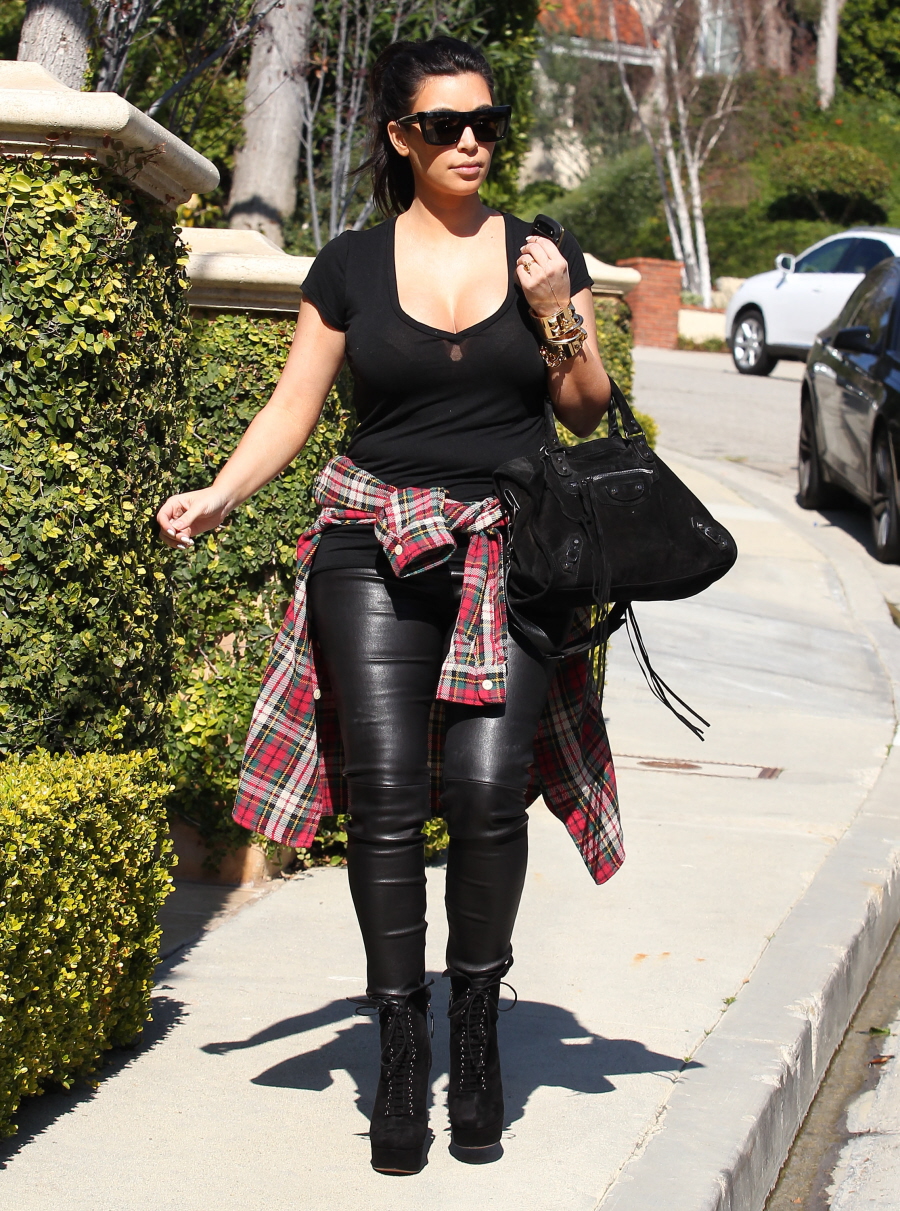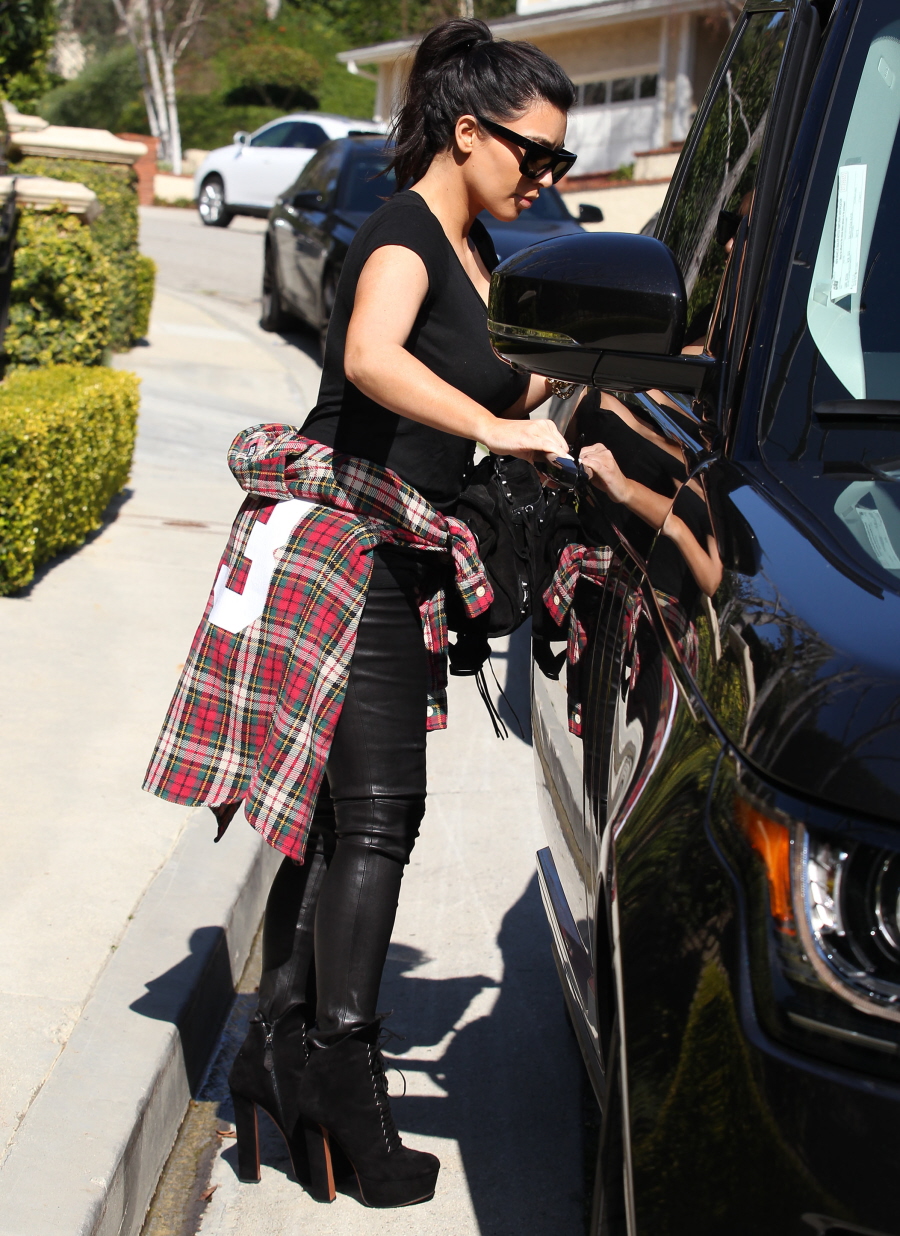 Photos courtesy of Fame/Flynet.