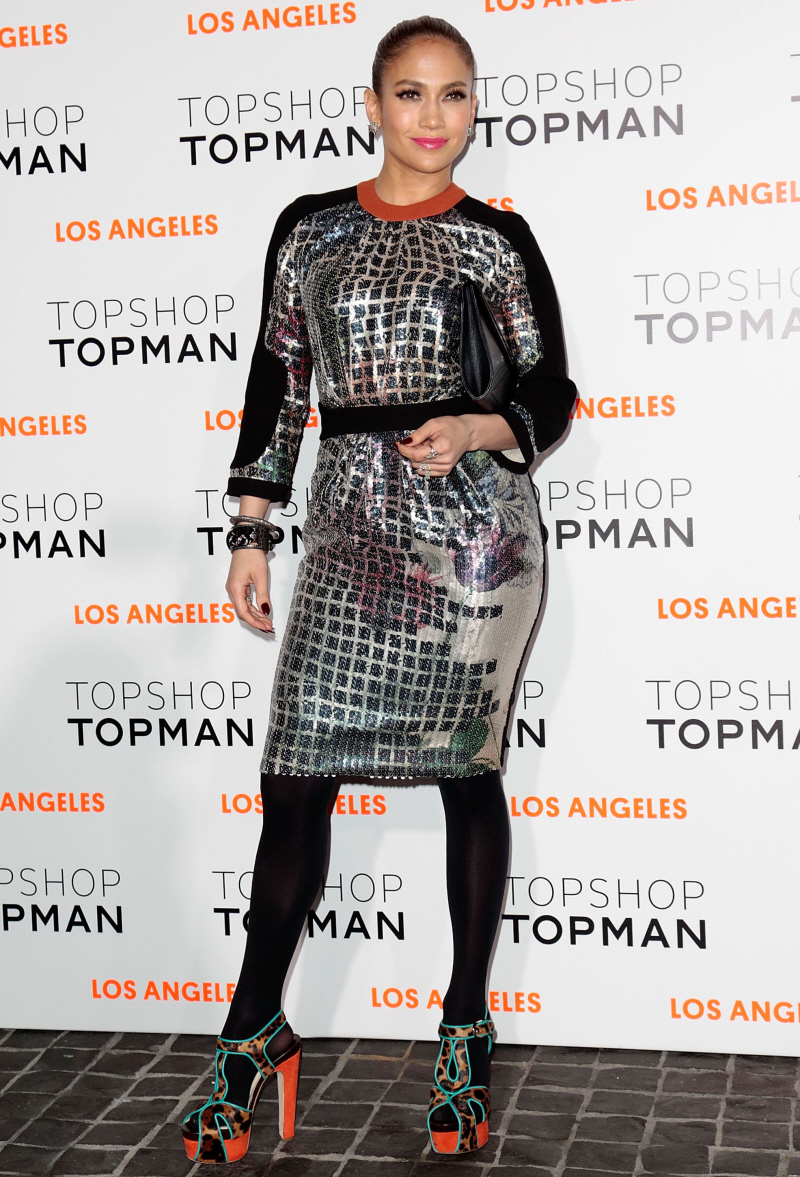 These are some new photos from the LA opening party for Topshop last night – Topshop is a UK store chain owned by Sir Philip Green, who is friends with a lot of top-tier celebrities like Kate Moss, etc. There are actually several Topshop stores already in America (in Chicago, Las Vegas and NYC), as well as Topshop "boutiques" in many Nordstroms. I guess Topshop will be opening another store in LA? Makes sense. Anyway, as I was going through the photos, I saw Kim Kardashian looking like a giant black ostrich (you'll see in a minute) and I thought "Please God, let there be some other big names there so I don't have to write another post about Kim Kardashian today." Thankfully, Jennifer Lopez was at the opening and she looked TERRIBLE.
Here's the thing – you know I'm a J.Lo apologist. I actually like her. I think she's inane, and I loathe the fact that she's with Casper Smart, but I enjoy her and I think she's beautiful. But I think J.Lo falls into the trap of thinking that she's so pretty she can pull off ANYTHING. And she can't. Because this looks like she's wearing a tin foil sack. And I am SO tired of J.Lo's Croydon facelift. It never looks good. Also: THE SHOES. OMG.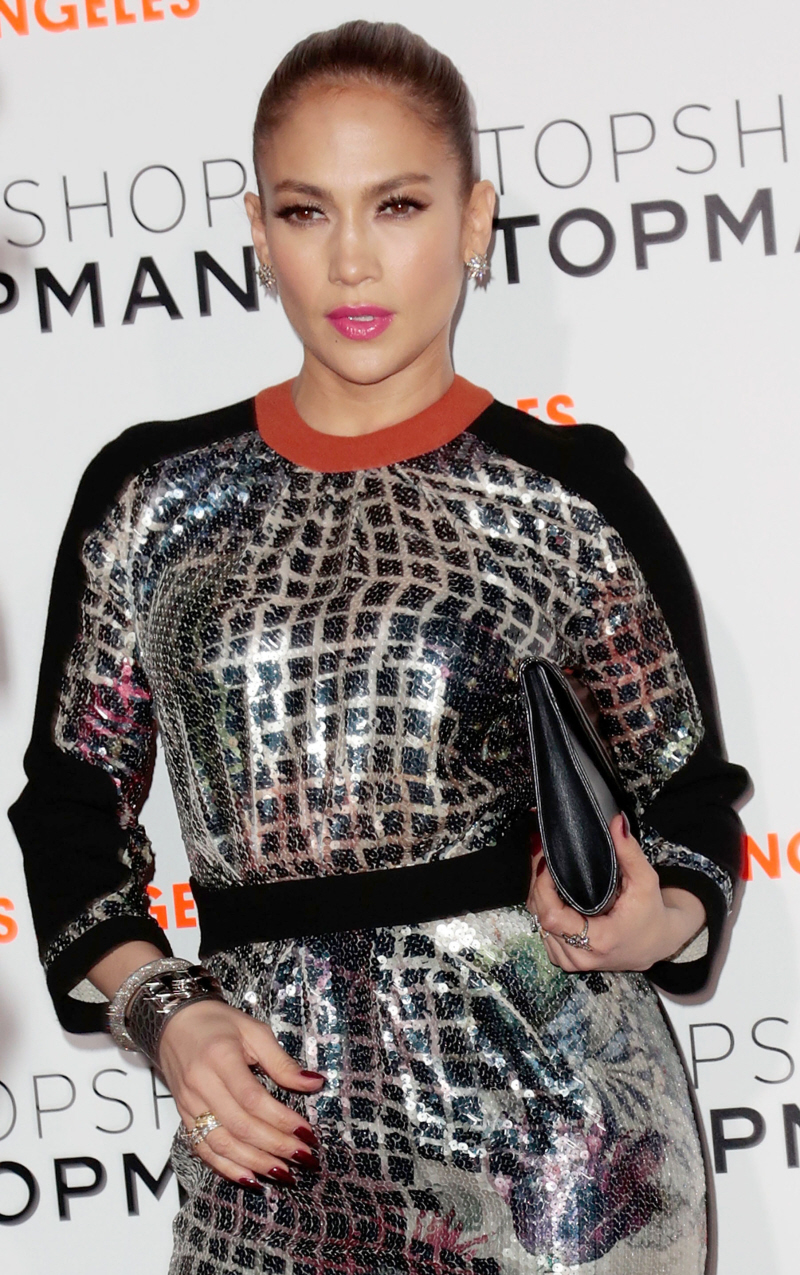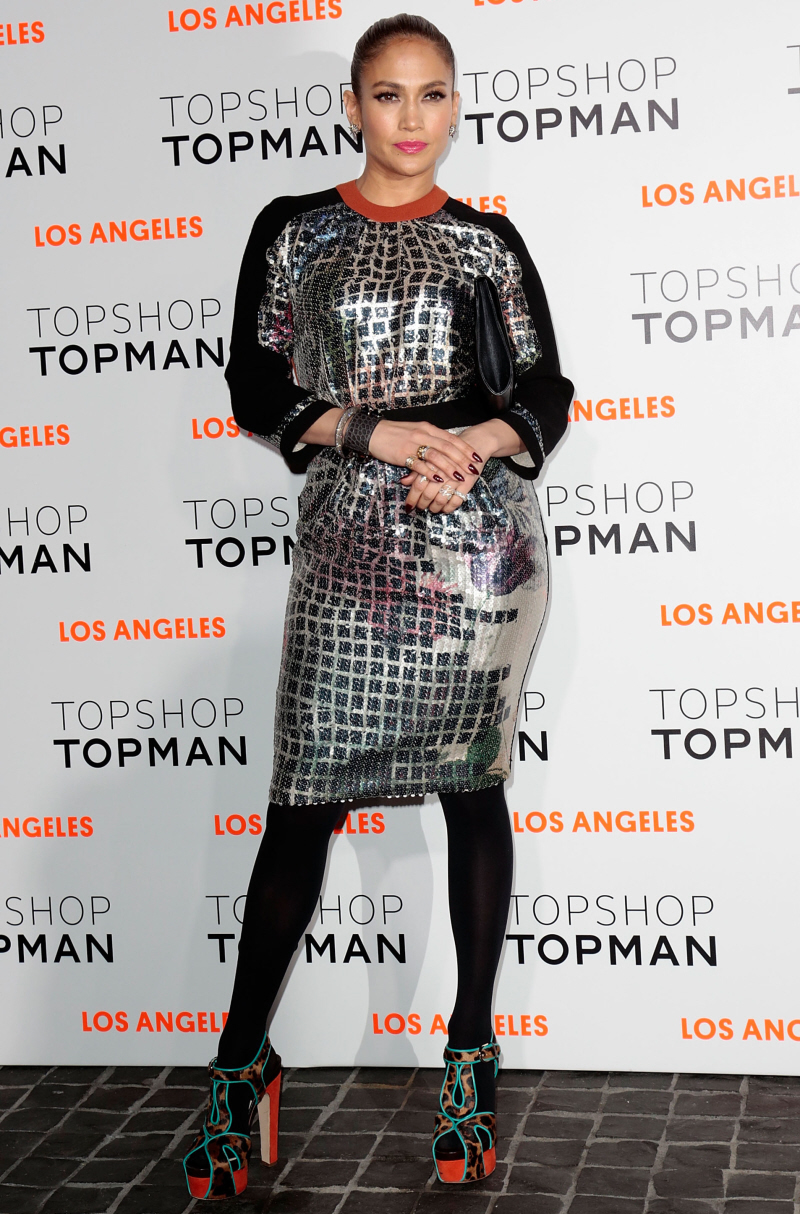 Chris Brown was there – that's Sir Philip Green posing with him.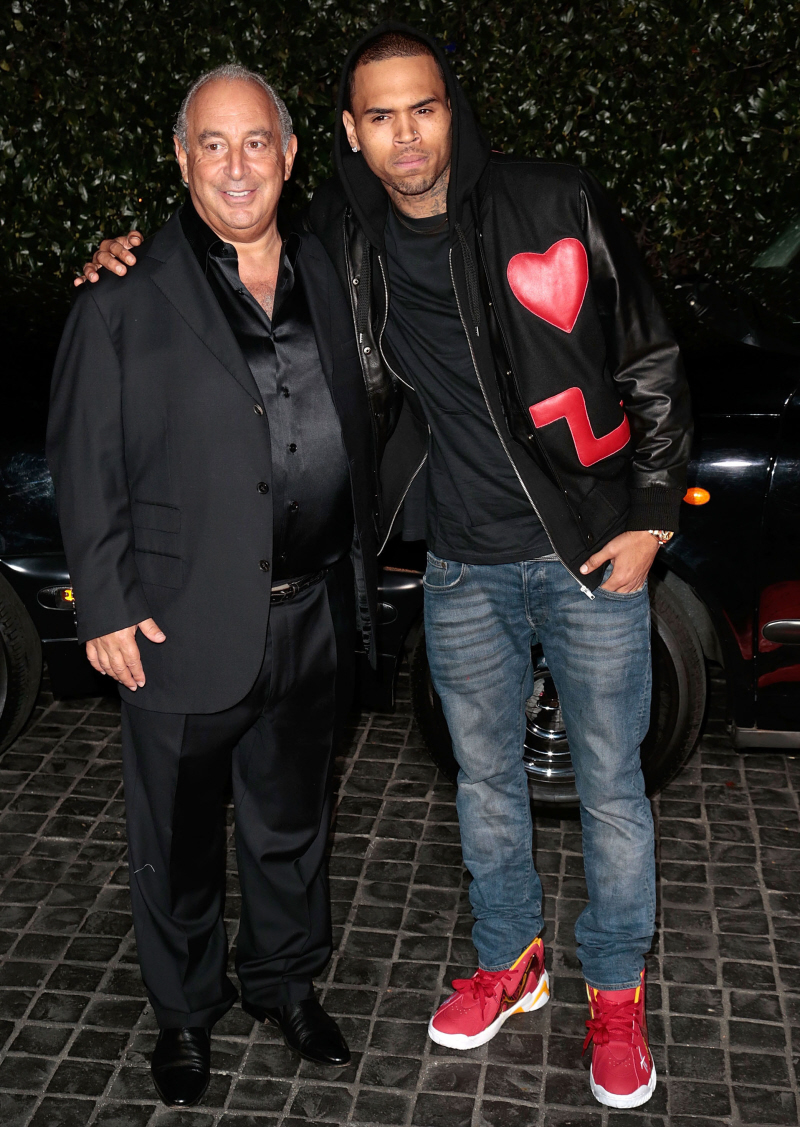 Here's Kim Kardashian as The Black Ostrich. I actually think she looks pretty here… pretty and wider. Also: CRAP, she's still wearing leather maternity pants!!! Good God.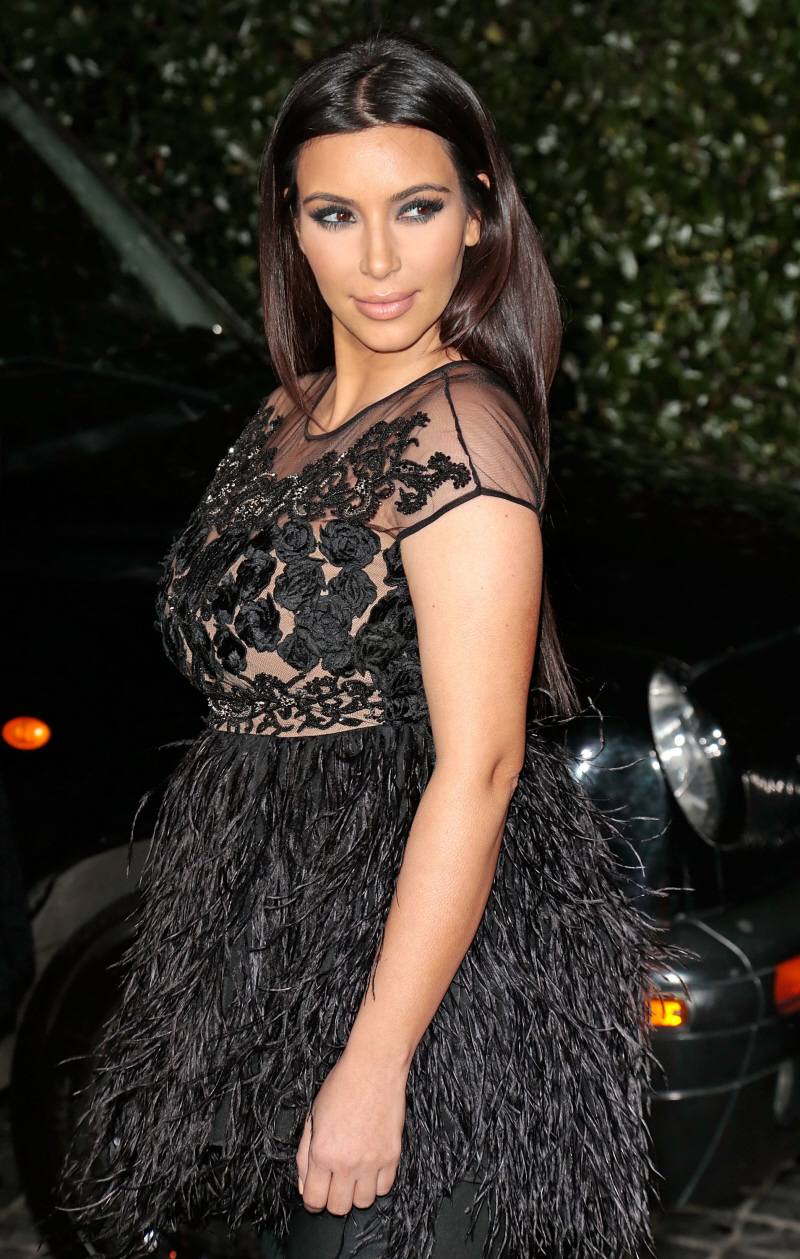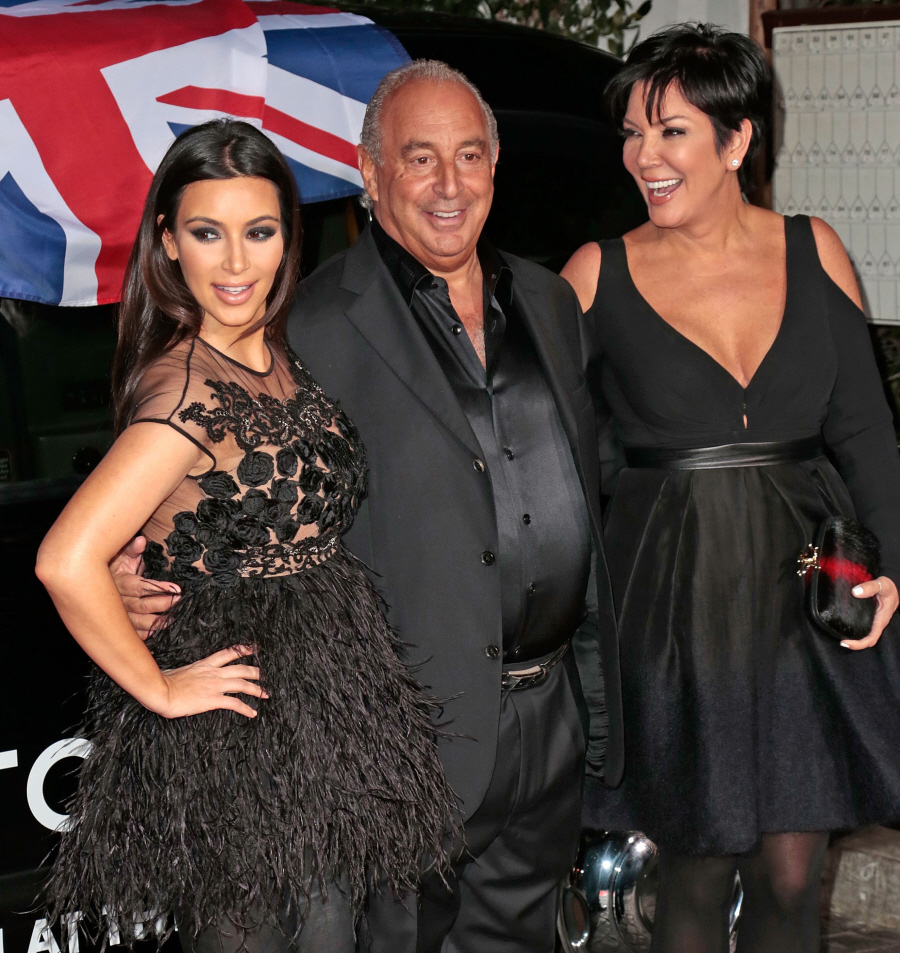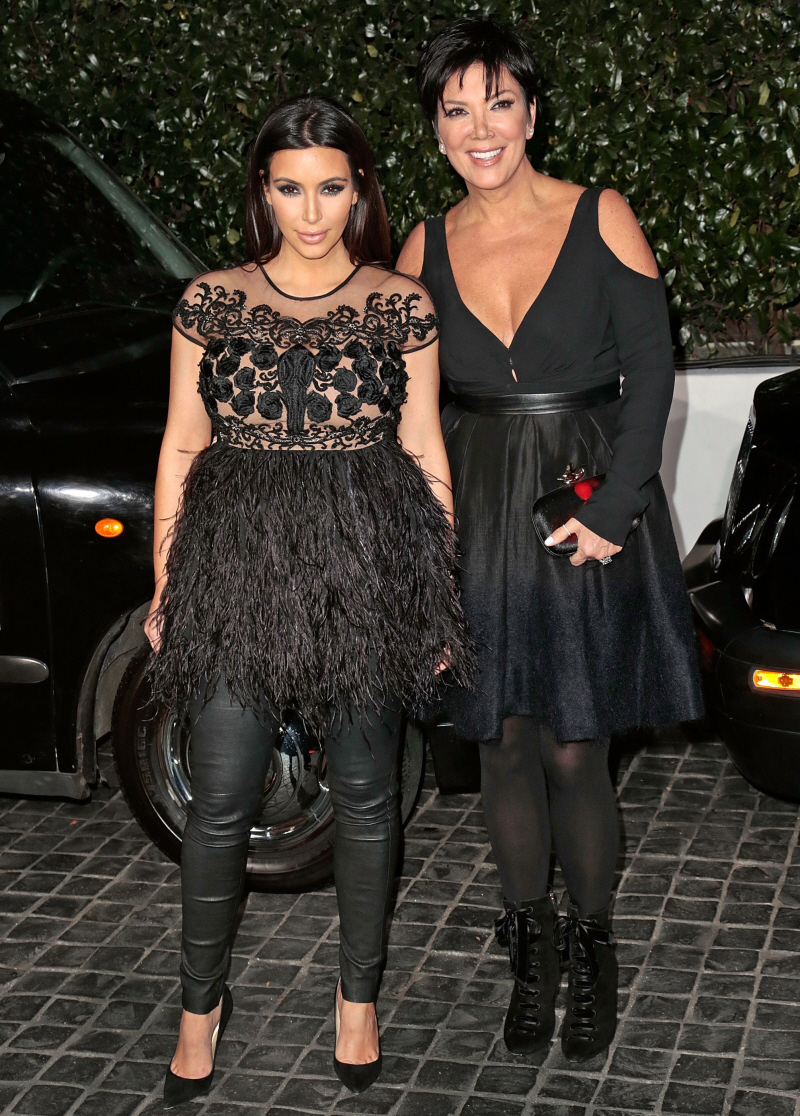 And finally here's Kate Bosworth with newly darkened hair, with her creepy fiancé. They look like zombies.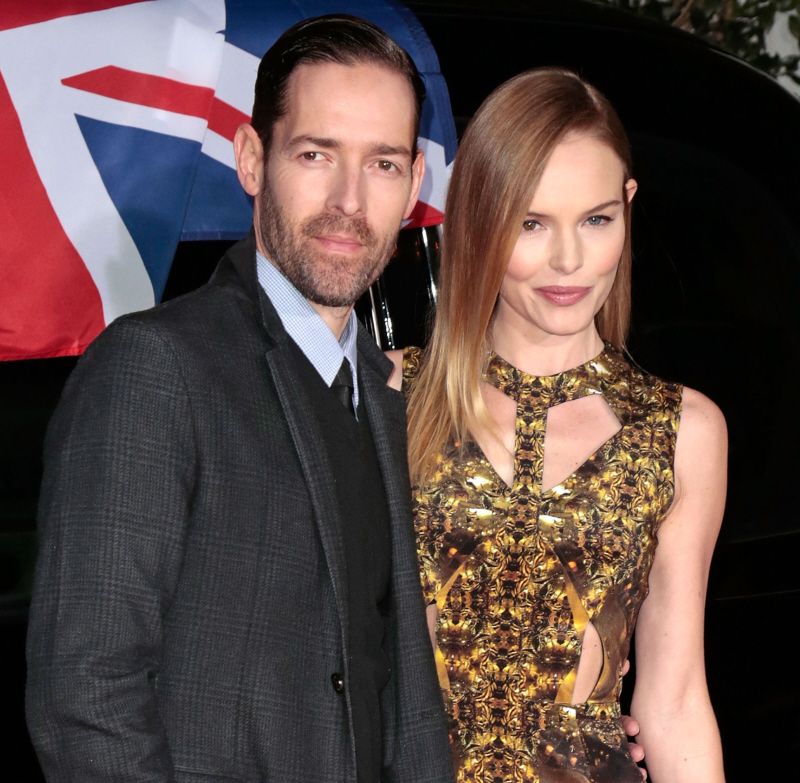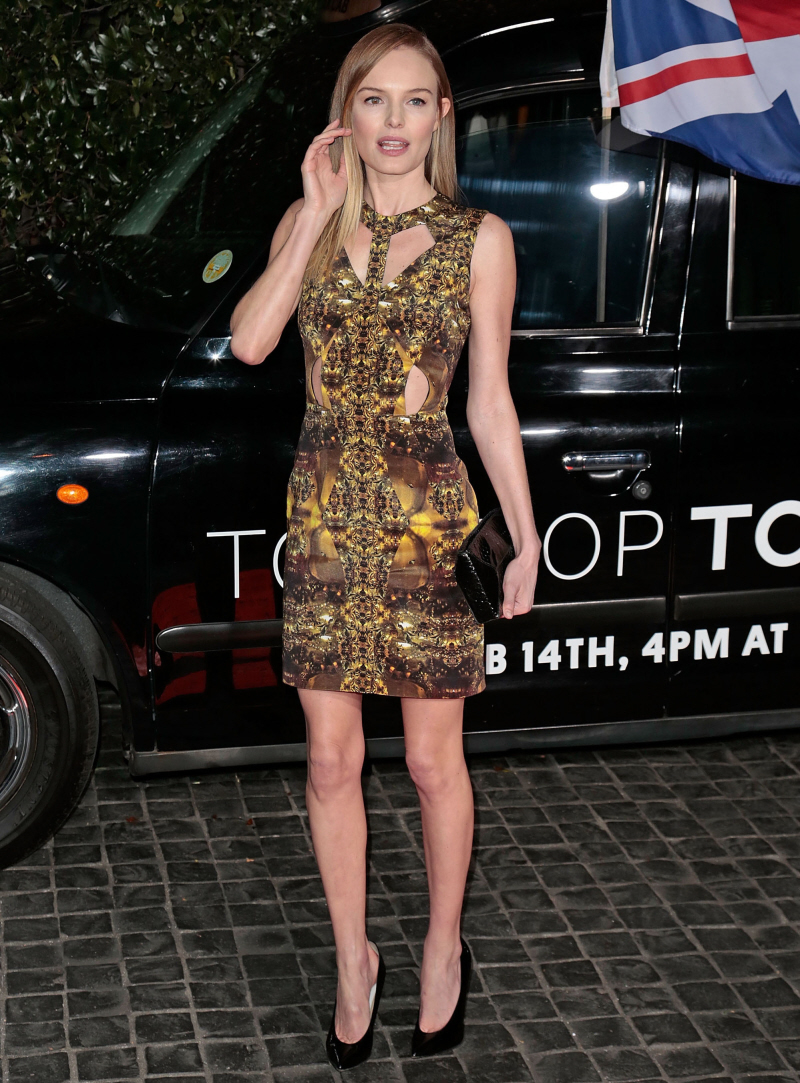 Photos courtesy of Brian To/WENN.com.