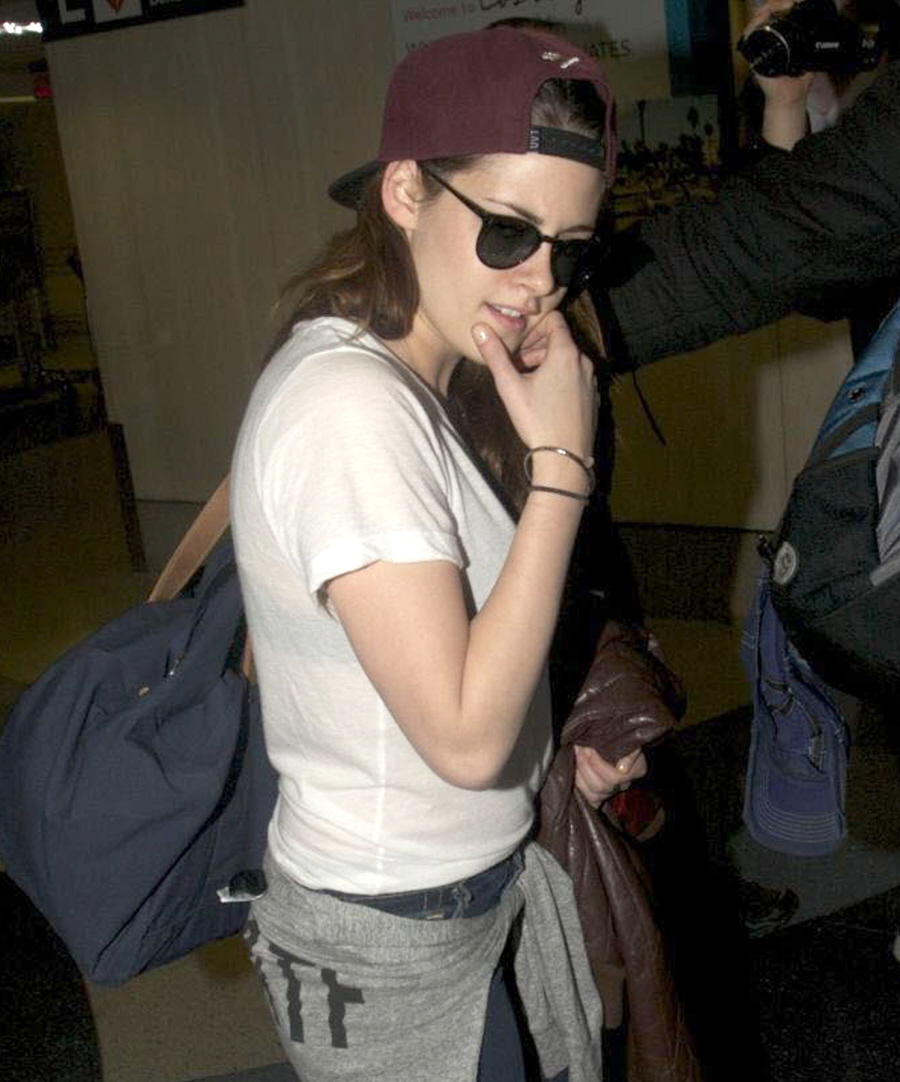 Last week, Kristen Stewart scored her first official role (in a film that will actually be made) since she got caught up in The Great Mini-Coopering Scandal of 2012. The film is called The Big Shoe, and as I said last week, it doesn't sound like Kristen's role is anything special. She's basically playing "the girl" in a sort of weird black comedy, I think. Kristen's costar (and the lead of the film) is Jim Sturgess, an actor I have occasionally referred to as "the Pillow-Weeper". Sturgess is English, he's attractive in that way that many English guys are attractive, and he gives off super-sensitive vibes. Like, he's the guy who cries after sex. Thus, The Pillow Weeper. Now, Kristen has already shown that she has a type (if we're just relying on Sparkles). So has Kristen found her jumpoff?
Kristen Stewart will soon be filming The Big Shoe with Hollywood hottie Jim Sturgess. Robsten fans may have a reason to be nervous — Jim possesses a lot of qualities that Kristen desires, and Robert Pattinson isn't exactly a hundred percent sure he wants to reconcile with his Twilight co-star upon his return to the states.

A source close to Jim tells HollywoodLife.com exclusively, "Jim was in town last week for pre-production meetings on his new movie with Kristen and they got along really well! Jim is super shy and unassuming, he's actually a lot like Rob – really polite and he has the cutest British accent. It's quite posh, just like Rob's. Jim and Kristen have major chemistry, they really seem to click. They were talking up a storm about England and how bad the weather is there. They talked about their dogs and music. Jim is a really talented musician, so they connected on that a lot too."

Don't worry! Jim has a girlfriend – Mickey O'Brien, keyboardist for the band La Roux.

"There wasn't any over the top flirting or anything, but Kristen was enjoying herself, she kept touching her hair and she was laughing a lot. Jim has a girlfriend and Kristen is back with Rob, so it's totally professional between them right now," our source adds.

Kristen seems really set on reconciling with Rob and working on their relationship for the long haul. Of course, it's all in Rob's hands. He's filming The Rover in Australia and once he returns, he'll make a decision as to whether or not he wants to continue a relationship with Kristen.
Hmm. It sounds like Jim was being a pro and Kristen was trying to show him her scorched biscuit in between biting her lip seductively. TRAMPIRE!!!
As for poor Rob and the terrible Twihardy situation in which their great love cannot be fully realized because of time and space and infidelity and angst and armpits and Australia and Mini Coopers… what I keep hearing are reports of how Rob is over it and Kristen wants to stay with him but she's starting to realize that they're not going to make it through this year. So she's pulling out all of the stops by compulsively wearing his dirty underwear.
Kristen Stewart apparently thinks the best way to win back Robert Pattinson's heart is through his underwear! Yes, according to a friend, Kristen has been wearing Robert's boxers since he left to film The Rover in Australia and told her not to visit.

"Kristen is beside herself over Rob's decision to step back from their relationship and has started wearing his old undies every day," says the friend.

Ron is having a hard time getting over Kristen's affair with Rupert Sanders, but she's been bombarding Rob with texts and calls. The insider says Rob freaked out when Kristen tearfully told him about wearing his drawers.

"He thought it was creepy… Kristen's clinginess has been a problem, and this is just a step too far."
[From Star Magazine, print edition]
Gross. Just… gross. I can't even think of a reasonable explanation for wearing Rob's dirty underwear. That's just disgusting. And before you throw shade… remember, this is the girl who admitted in an interview that Rob loves to lick her armpits. They are just a gross couple and I wouldn't doubt this for a second.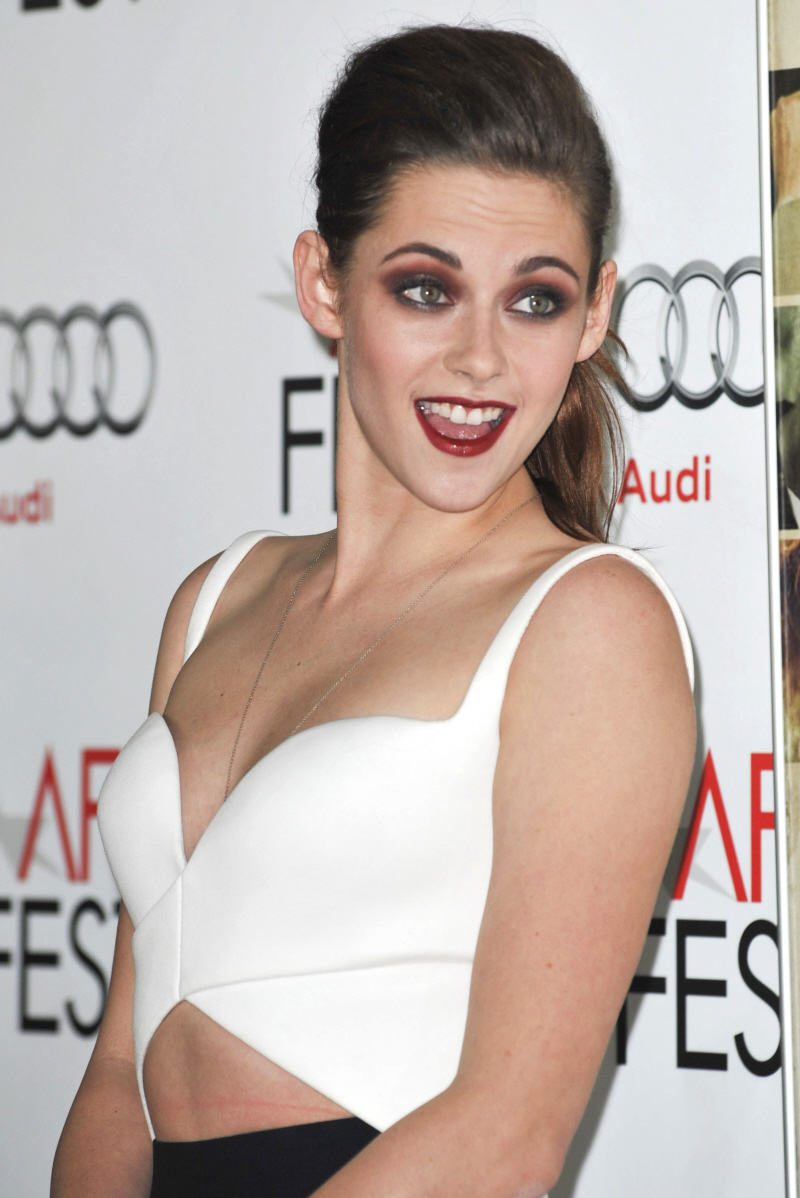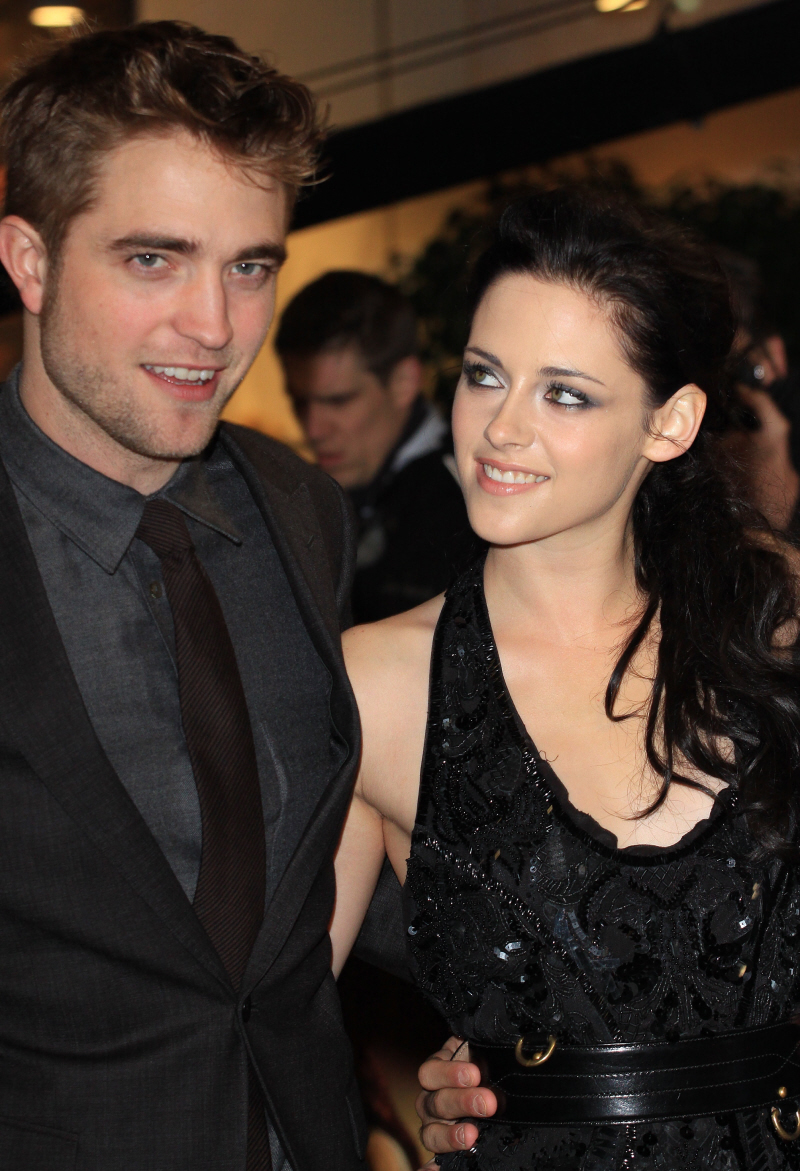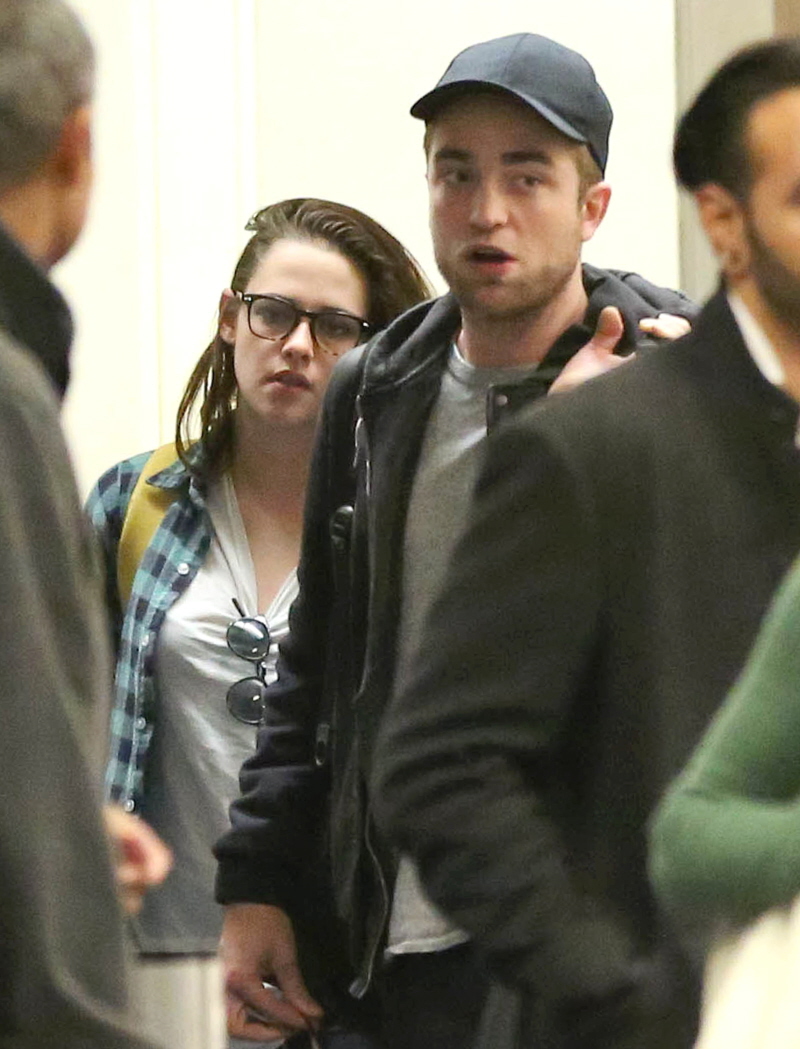 Photos courtesy of WENN, Fame/Flynet.