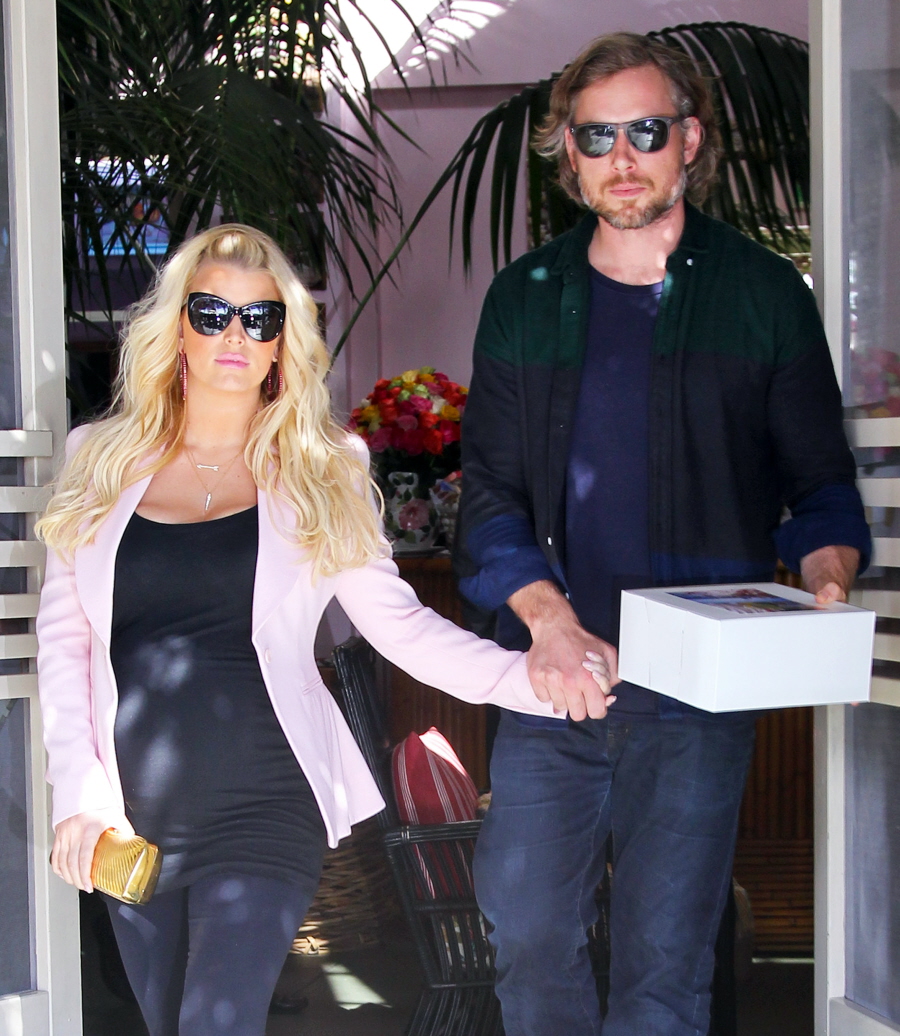 Here are some new photos of Jessica Simpson and her fiancé/baby-daddy in LA yesterday. Eric took her to lunch for Valentine's Day. You know what's kind of funny/crazy? Jessica Simpson, Kim Kardashian and Duchess Kate are all due around the same time. This just shows you how different women with different body types "show" in completely different ways. Kim has gotten wider but she still doesn't have much of a bump. Jessica has popped early, as she did with her first pregnancy. And Kate barely has a bump at all. As for Jessica's weight gain… I really hope everyone isn't going to start yelling at her. Stop yelling at pregnant women for the weight they gain. It's just rude. With or without the slutty brownies, Jessica is always going to look super-preggo. That's just her body type.
Now, as for Eric… what does he do all day? I still don't know. A few years ago, there were stories about Jessica putting him into some kind of managerial position with her fashion empire, but I'm not sure if that ever panned out. I'm pretty sure Eric gets a paycheck from Jessica INC., I just don't know what he does exactly. According to Star, Eric recently tried to be a "designer" but it went nowhere.
Jessica Simpson's fiancé just went from failed NFL player to failed fashion designer. Jessica has scrapped plans to put baby-daddy Eric Johnson in charge of a new menswear line.

Jessica's business partners reportedly hated Eric's designs, which a fashion insider describes as a bland collection of jeans, khakis and t-shirts.

"Eric is no designer, that's for sure," the spy says. "The idea of a men's line was nixed as soon as the presentation meeting finished."
[From Star Magazine, print edition]
Sure…but the thing is, if you brand yourself correctly and really focus on quality, you could totally make a fortune designing jeans, t-shirts and khakis. But I guess there are enough people doing that these days?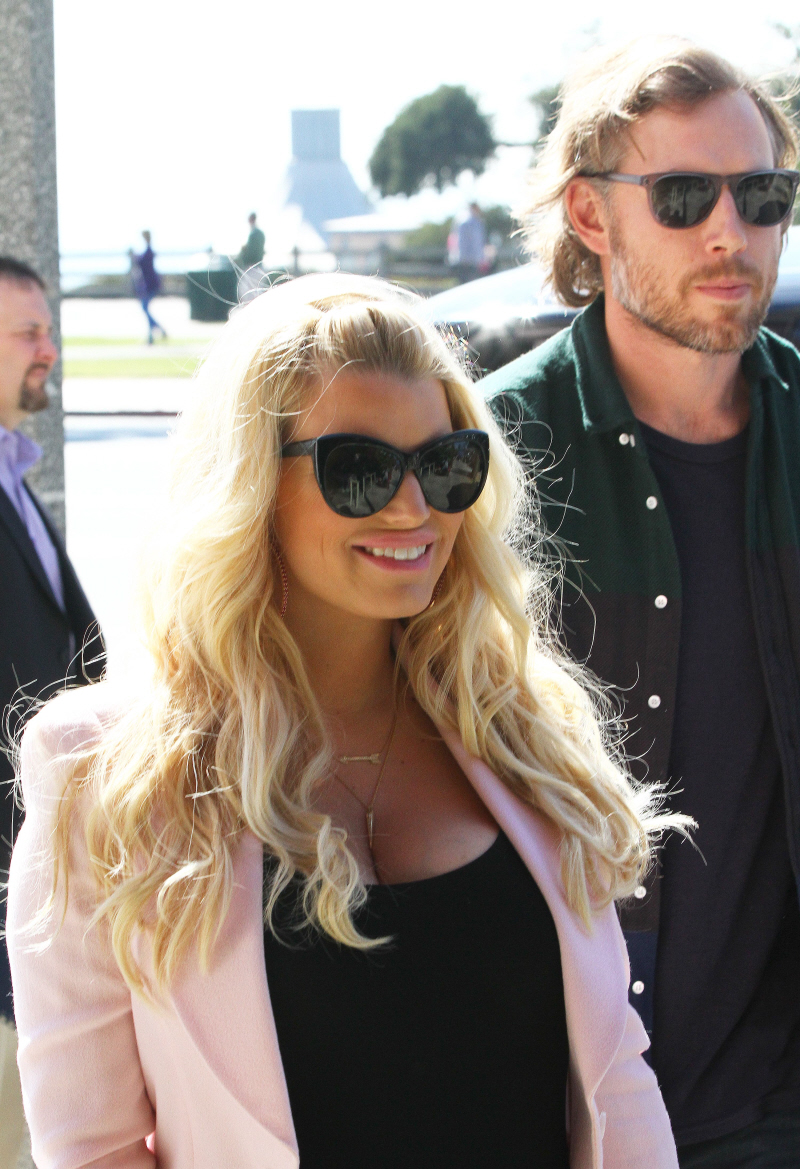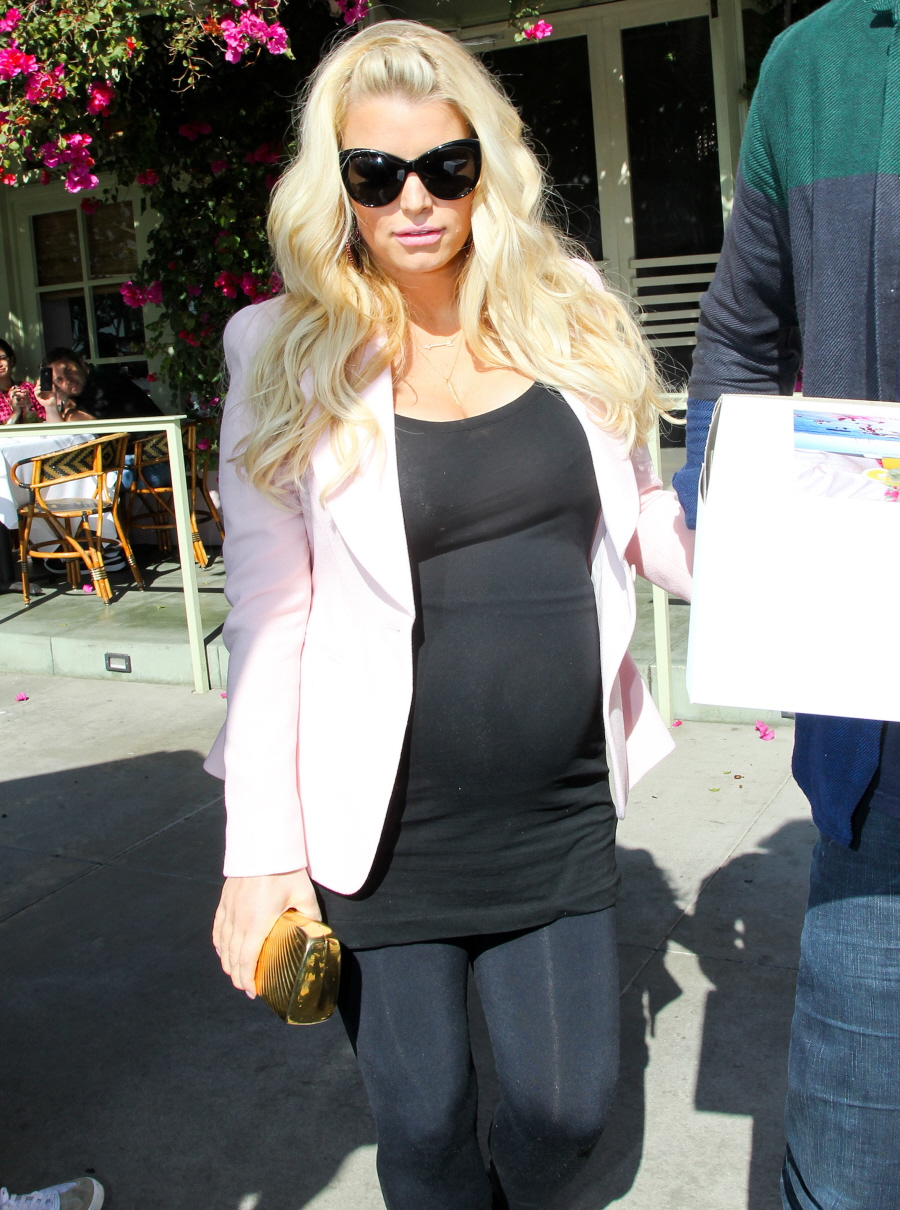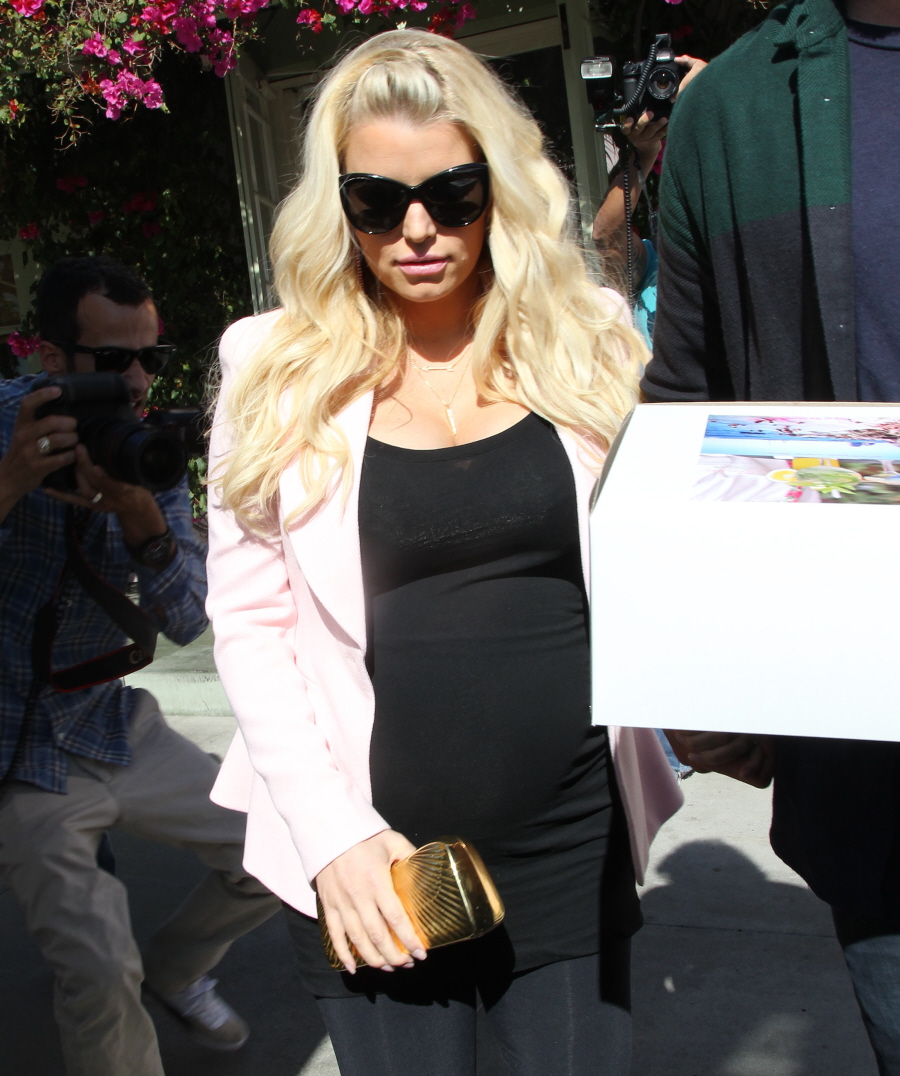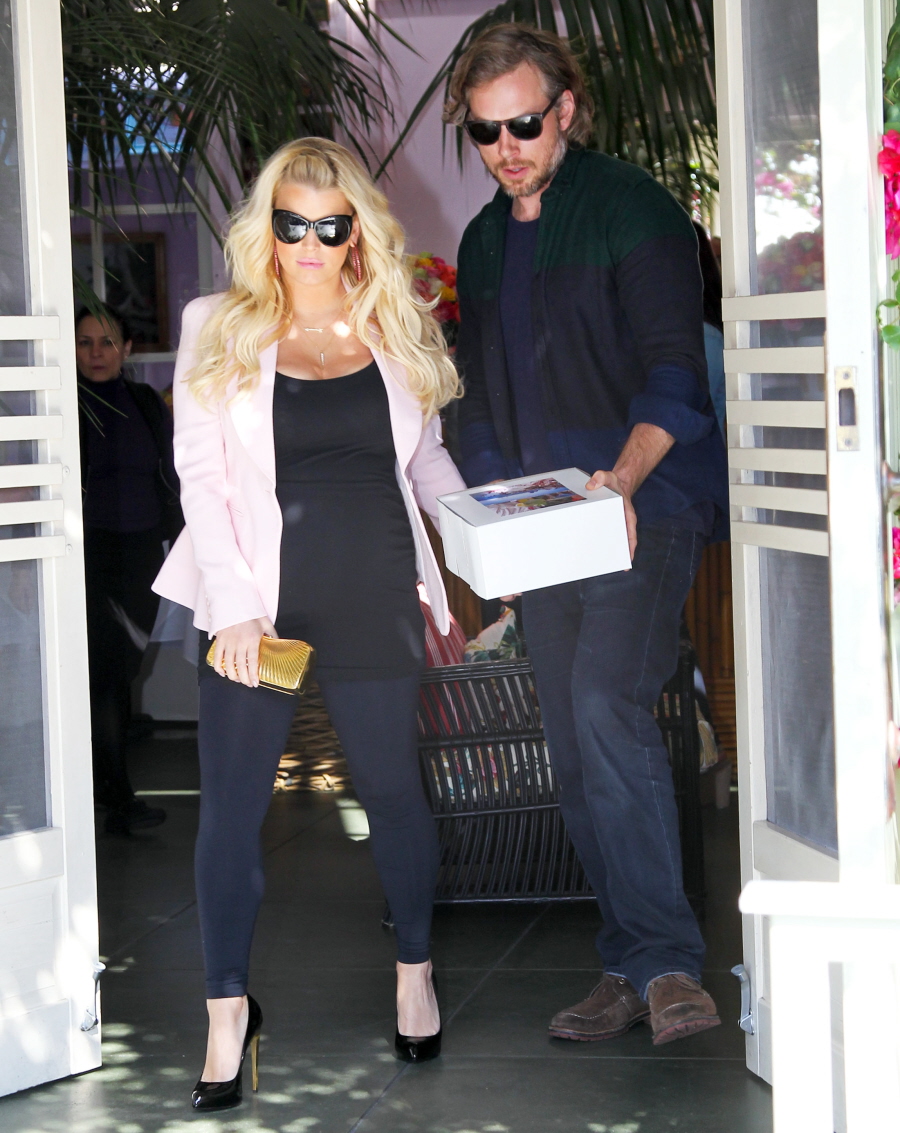 Photos courtesy of Fame/Flynet.