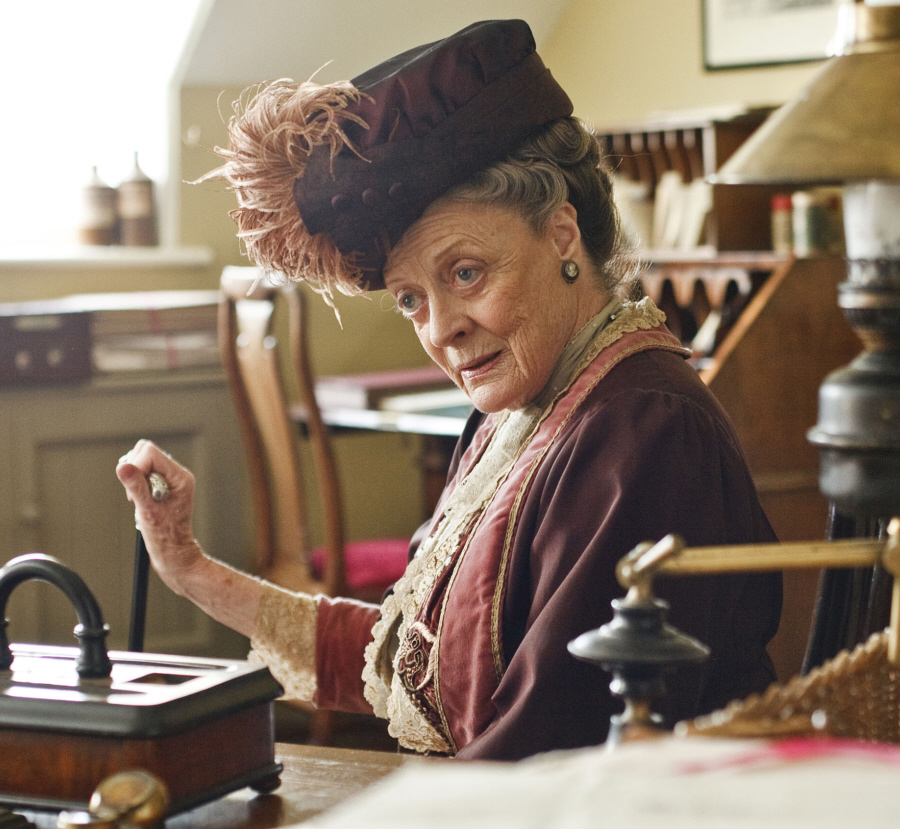 By now, I've seen the entire third season of Downton Abbey, and I can't say I completely hated it. There were some surprises (at least they were surprises when I initially read about them months ago) and some hurt feelings and such, but I think overall the third season was stronger than the second, and maybe not as strong as the first season. As I've said many times, I take Downton for what it is – a fancy, melodramatic soap opera with great costumes. I don't believe that Downton should be taken as "high art" or anything. It's just a soap opera.
And one of the greatest stars of the soap opera is Dame Maggie Smith's battle-ax Dowager Countess. I get the feeling that the Dowager Countess is probably the writers' favorite character, just because she seems like the most fun to write for, and she truly gets all of the best lines of the show. Maggie Smith has won so many awards for this role, but she rarely comes to any of the awards shows to pick up her prizes. I've always wondered why, and maybe I'll get a chance to figure it out because Maggie is interviewed on this weekend's 60 Minutes!! So far the only video clip 60 Minutes has offered is this one, below, where Maggie tells Steve Croft that she's never watched Downton. Ha.
Millions of people have watched Maggie Smith on Downton Abbey. But she's not one of them. The 78-year-old actress portrays Lady Grantham in the popular series, which is currently airing its third season on PBS in the U.S. But the award-winning British actress said in an interview with 60 Minutes that she hasn't watched the drama.

'I haven't actually seen it, so I don't… I don't sit down and watch it,' she told Steve Kroft.

'Never?' he asks, to which she firmly replied: 'No, I haven't watched it.'

She explained doing so would only make her agonise over her performance. She said she may watch it someday. Smith explained of her decision not to watch the show: 'Because it's frustrating. I always see things that I would like to do differently and think, "Oh, why in the name of God did I do that?"'

Smith told Kroft, in an interview to be televised Sunday, that what she takes from the role is 'the delight of acting'.

She has two Oscars, three Emmys and a Tony Award. But she said the Downton Abbey role has given her more public recognition than anything in her career.

'I don't feel any different to the way I felt before and I'm not quite sure what (being a star) means. I am familiar to people now, which is what I was not before,' she says. 'That is entirely due to the television set.'
I think Maggie is probably slightly amused by the love her character gets, but she's probably a bit bewildered too. People expect her to rattle off pithy one-liners like the Dowager Countess, and while her "I never watch it" comment seemed promising, I don't think it was bitchy or saucy at all. She's just a neurotic actress who can't watch her own performance – many actors can't watch themselves. It's not a judgment of Downton!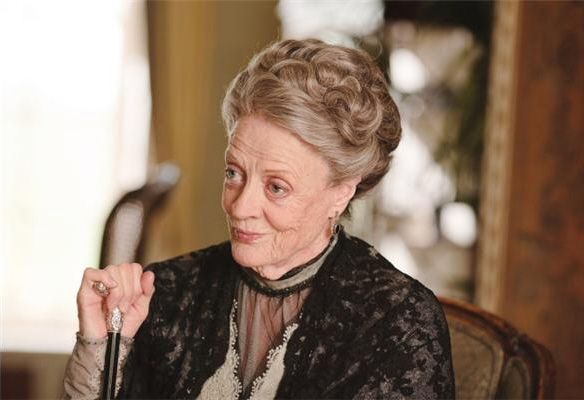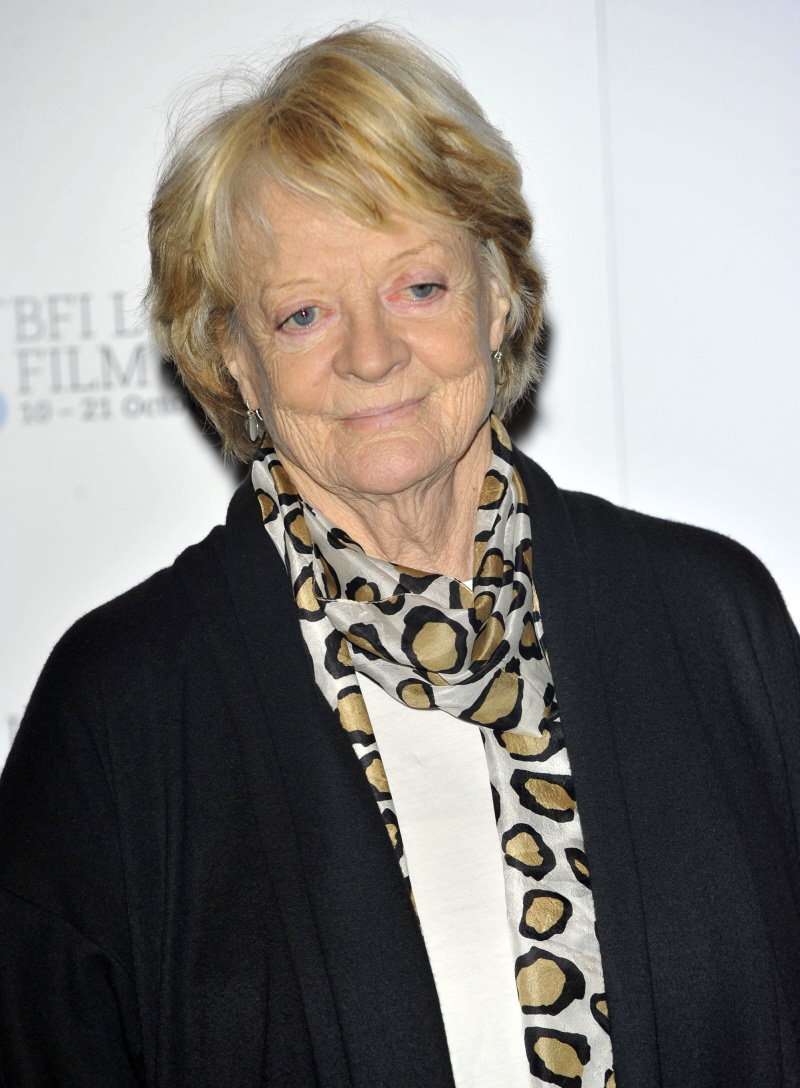 Photos courtesy of WENN.