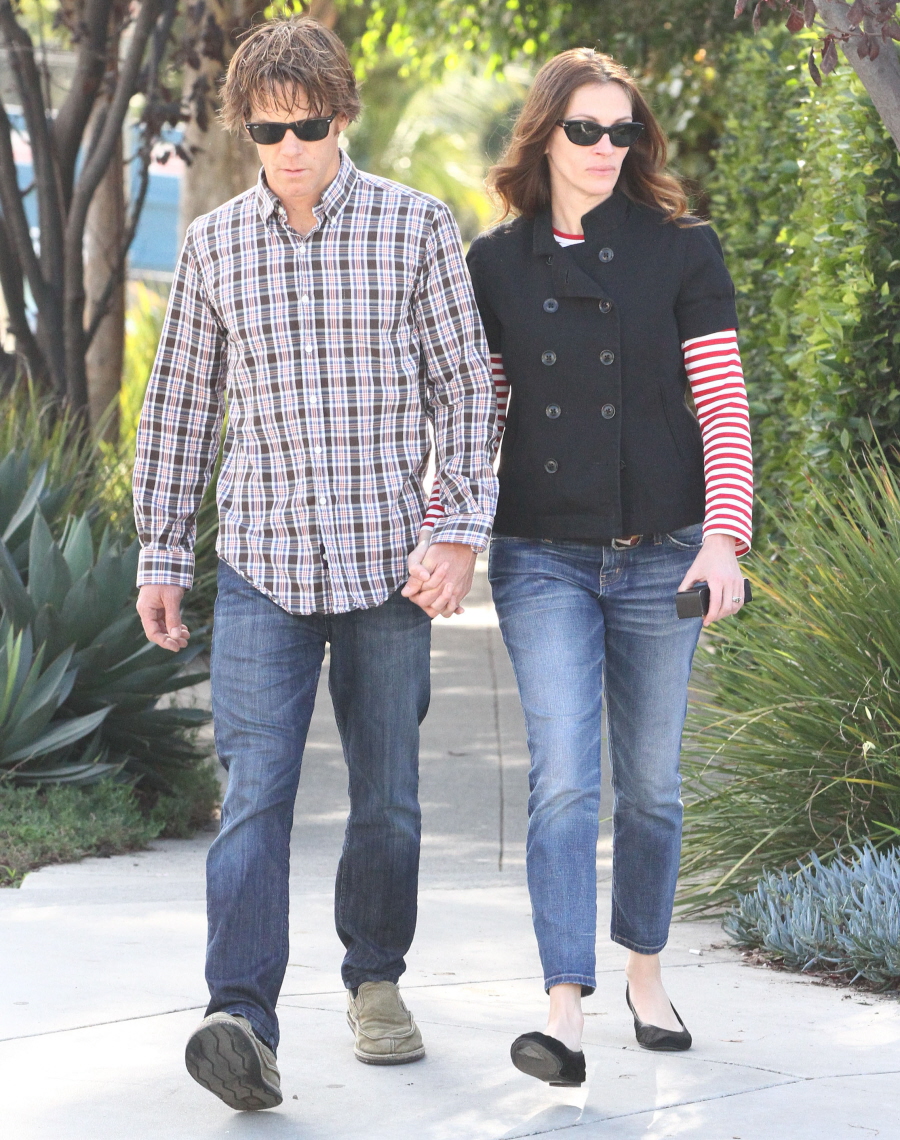 Isn't this bizarre? We rarely get paparazzi photos of Julia Roberts these days, and magically this weekend there are all of these photos of not just Julia, but Julia with her husband Danny Moder. And they're holding hands and walking arm in arm and stuff. Weird! Is this some kind conspiracy pushback that I'm unaware of? I see blind items about A-list actresses and their low-key husbands all the time, and most of the guesses are always about Julia Roberts or Nicole Kidman. Has there been some kind of major "maybe Julia's marriage is in trouble" rumor out there, and this is the photo-op pushback? Or am I simply too much of a conspiracy theorist for my own good?
Anyway, yes, Julia and Danny were spotted in Santa Monica on Saturday. Apparently, they had lunch with friends and then went for a surprisingly pap-friendly walk around Santa Monica. What game are you playing, Julia?!?! Alternate theories: one, Julia is trying to remind people she's still around, maybe because she wants a particular role or project. Two, Julia is about to commence on some kind of huge comeback, and these are the first steps towards easing herself back into the game. That might be it, actually? I could see Julia making an appearance at the Oscars next weekend, then following that up by signing on to some huge role, then she's part of the big prestige picture August: Osage County, which comes out this fall/winter, and there will be an Oscar campaign for that. And then next year she has another prestigious project, The Normal Heart. So is this The Year of Julia? I wouldn't hate it. Julia brings out strong opinions and she's almost always a good interview, and she's as big of a narcissist as all of the current greats – Julia could out-narcissist Beyonce. I'm just sayin'.
Come on, Julia! Make a comeback!!
PS… I hate her outfit. Those jeans are incredibly unflattering and that whole shirt/jacket combo is terrible.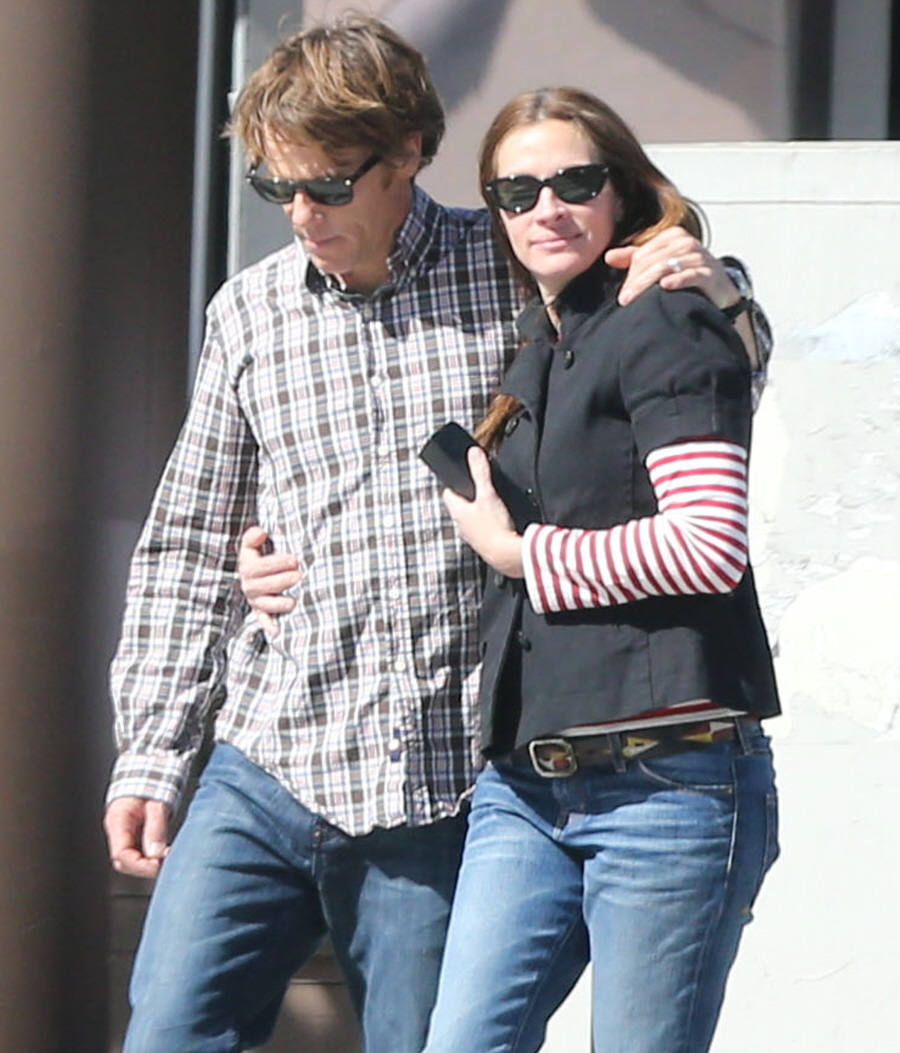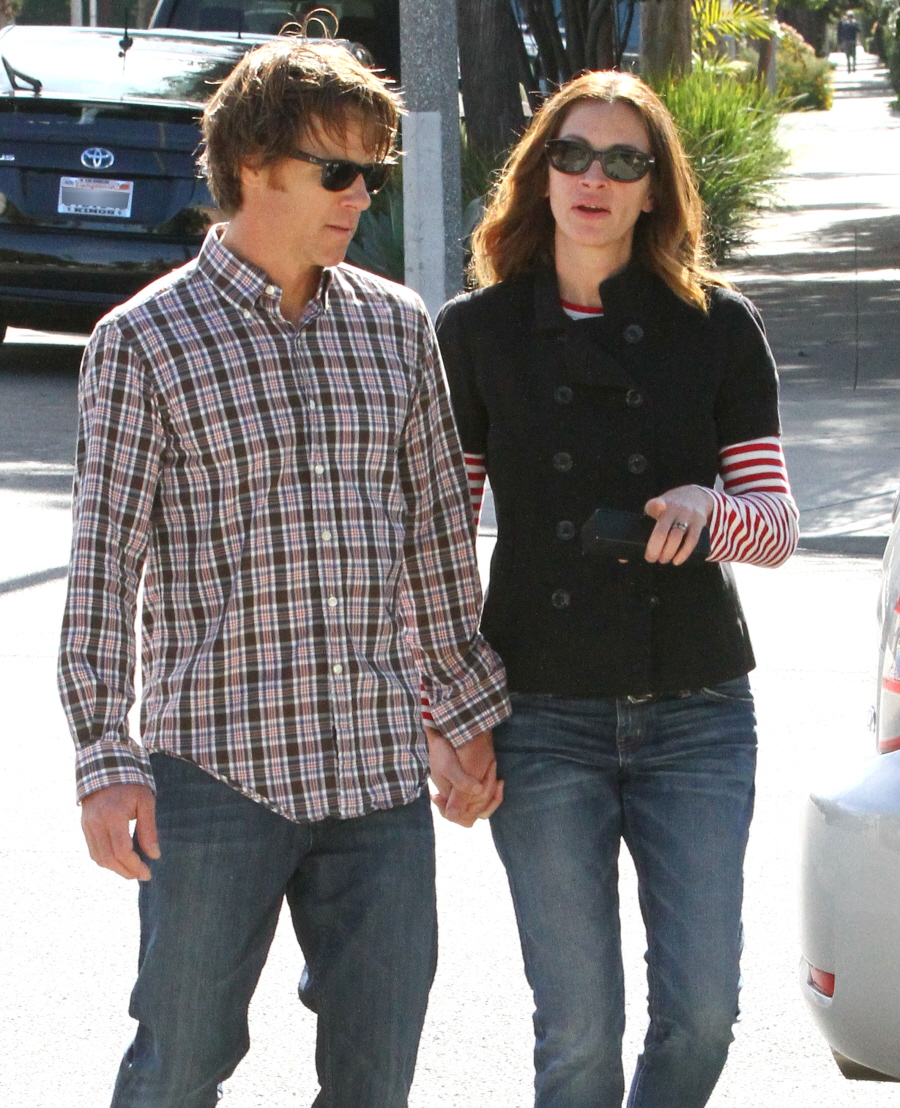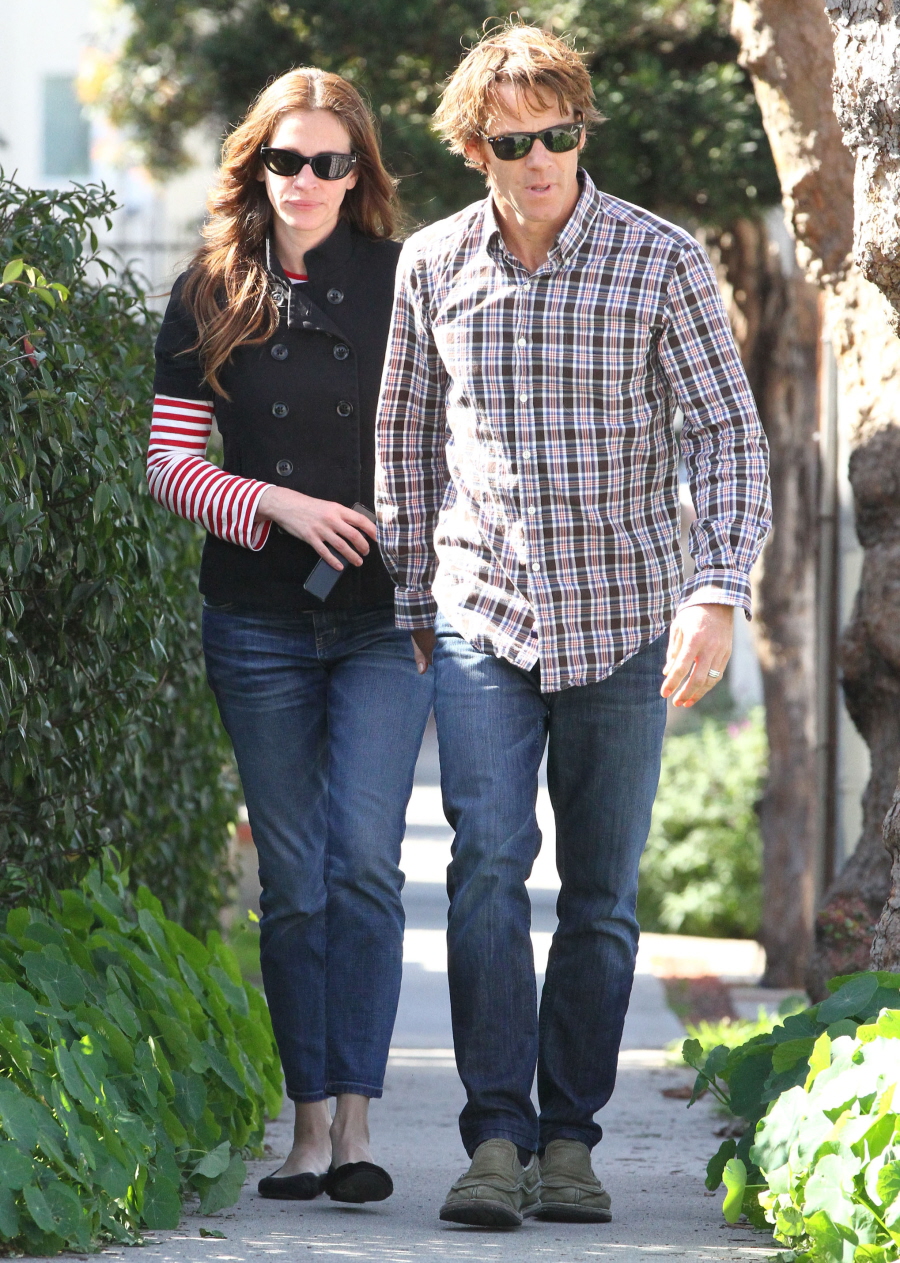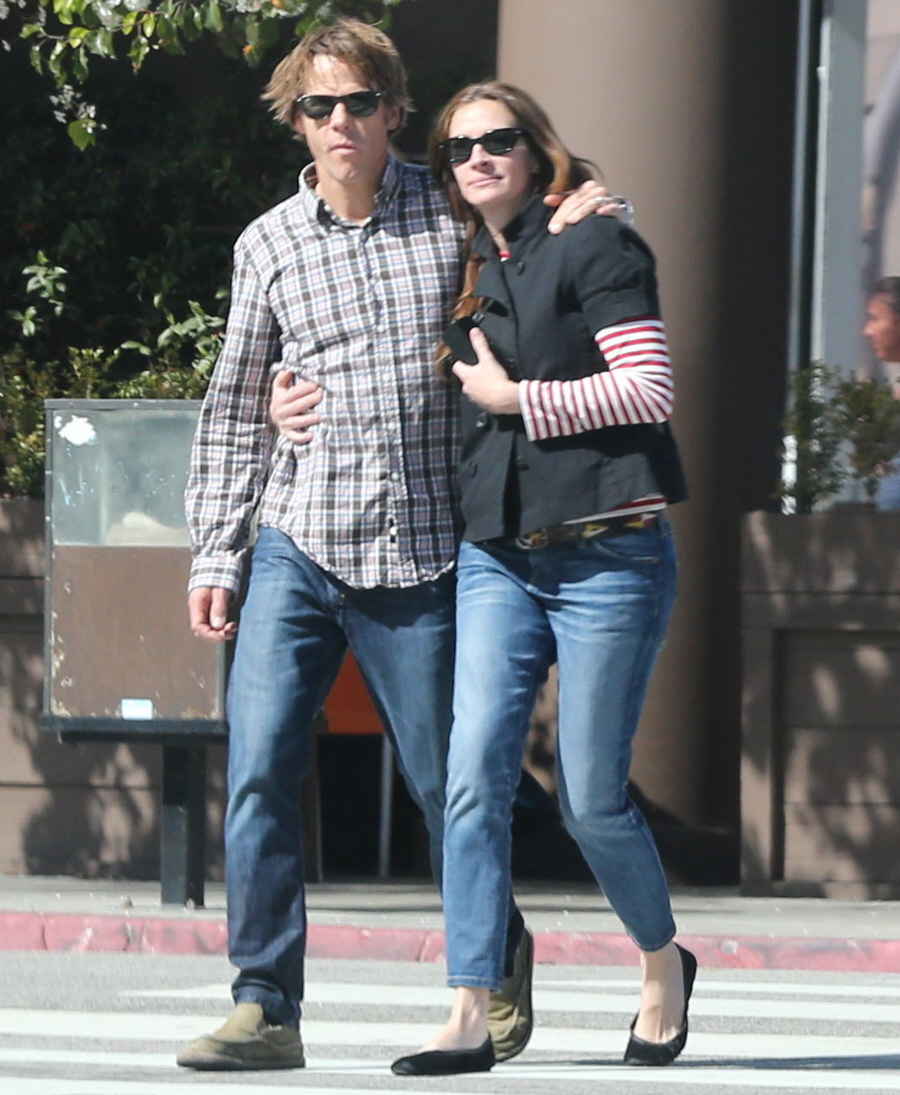 Photos courtesy of Fame/Flynet.