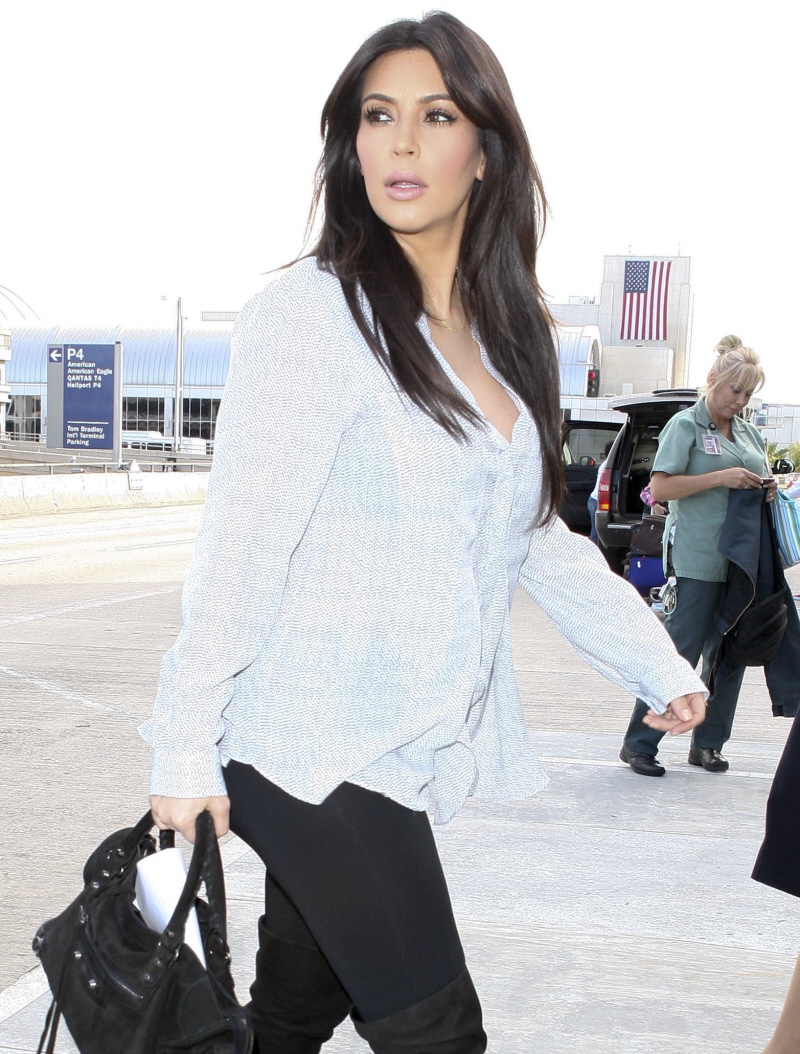 Here are some photos of Kim Kardashian at LAX on Friday, preparing to fly out to Nigeria where (I assume) she was going to make some paid appearance at a concert. It's nice to see her wear something that looks somewhat comfortable, right? Those leather maternity pants were scaring me. I'm assuming these are, like, maternity stretch leggings or something, and the loose blouse looks comfortable too.
Last week Kris Humphries main divorce lawyer quit on his ass, and while I thought the move made Kris look kind of pathetic, it may have also helped him out in a strange way. Now Kris has to find a new lawyer in LA (I think?) and the judge decided to set the divorce trial for May. I believe Kris wanted the trial set for June or July and Kim wanted the trial for right now, so the judge compromised.
Kim Kardashian will not be able to shake Kris Humphries out of her life for 3 more months … because a judge just set their divorce trial for May 6.

Kim's lawyer, Laura Wasser, had been gunning for a trial next month — claiming Kris' lawyers have abused the legal system by stalling for no good reason. The judge finally laid down the law and set a trial date, but the first available time for the trial is May.

Kris' lawyer predictably tried to get another delay before setting a trial date, but the judge wasn't buying what he was selling.

TMZ broke the story … one of Kris' lawyers bailed on his client yesterday, citing "irreconcilable differences." Sources tell us … the lawyer felt Kris was full of BS wanting an annulment, because there was no proof of fraud.
I'm trying to think if anything big is going to be happening around the first week of May… we'll probably have the Met Gala the week before or something, and the start of the Cannes Film Festival maybe. I'm trying to gauge whether or not Kim's divorce is going to get wall-to-wall coverage. Probably. Prepare yourselves. Also: if the Nets make the playoffs, that means Kris would have to miss a lot of basketball games just so he can screw over his ex. Because screwing over his ex is his biggest priority.
Meanwhile, did you hear that Kim also sold her Beverly Hills home? This is the same home Kim bought a few years ago and she briefly shared with Kris Humphries. Not only did she sell her home, she sold it fully furnished!!
A pregnant Kim Kardashian quietly sold her Beverly Hills home to an unknown buyer for an undisclosed price. Reported by Trulia.com, the off-market transaction was confirmed by a West Coast source after Kardashian transferred the home to a limited liability corporation.

The five-bedroom, 4,000-square-foot house has a swimming pool, spa, waterfall, fireplaces and a warm, country feel. Kardashian shopped her home around without listing it after her and boyfriend Kanye West bought a 14,000-square-foot Bel Air Italian villa-style mansion for $11 million last month.

The pair's new digs certainly has room for their growing family. The mansion is 9,000 square feet with seven baths, five bedrooms and an elevator that leads to the master suite. That's not all, the estate includes a gym, basketball court, movie theater, indoor and outdoor pools and two full salons for hair and makeup.

The couple, who just returned from a vacation in Brazil, reportedly looked at other homes in London, Miami and Paris.

Kardashian lived at the Beverly Hills house while engaged and married to Brooklyn Nets forward Kris Humphries. The two have not yet officially divorced. Kardashian paid $4.8 million for the home in March 2010.
I can't wait until Kanye and Kim go on some kind of spectacular, international real estate buying binge. You know it's coming!!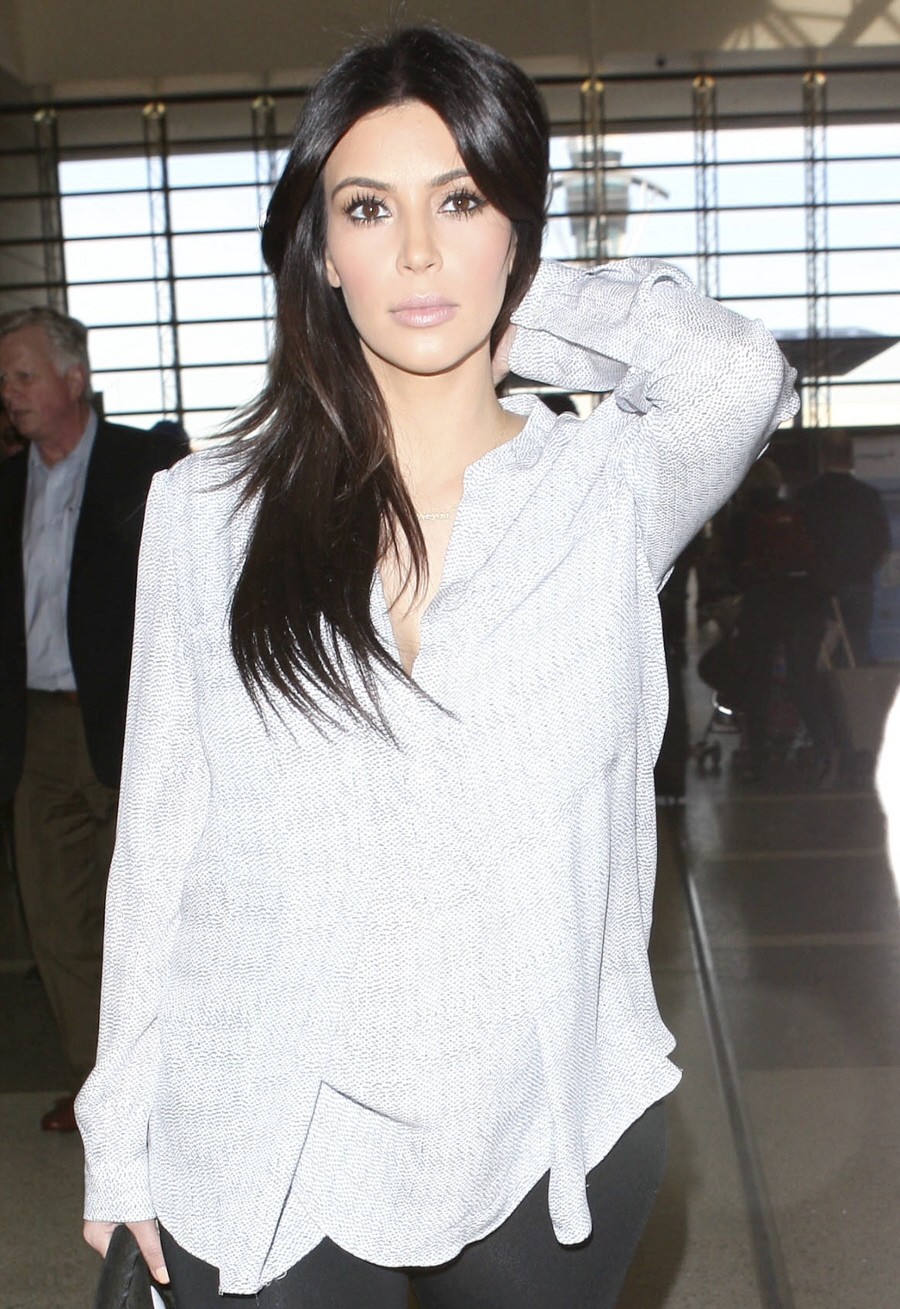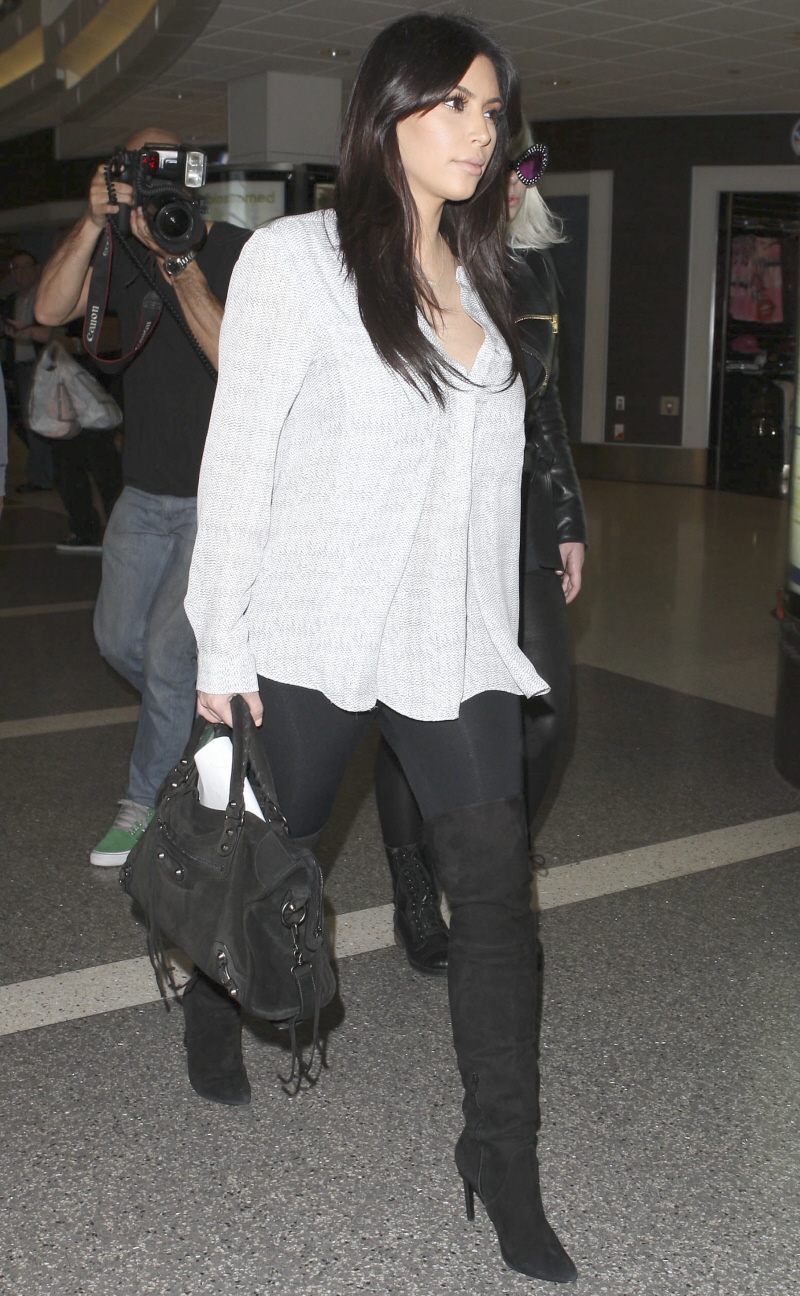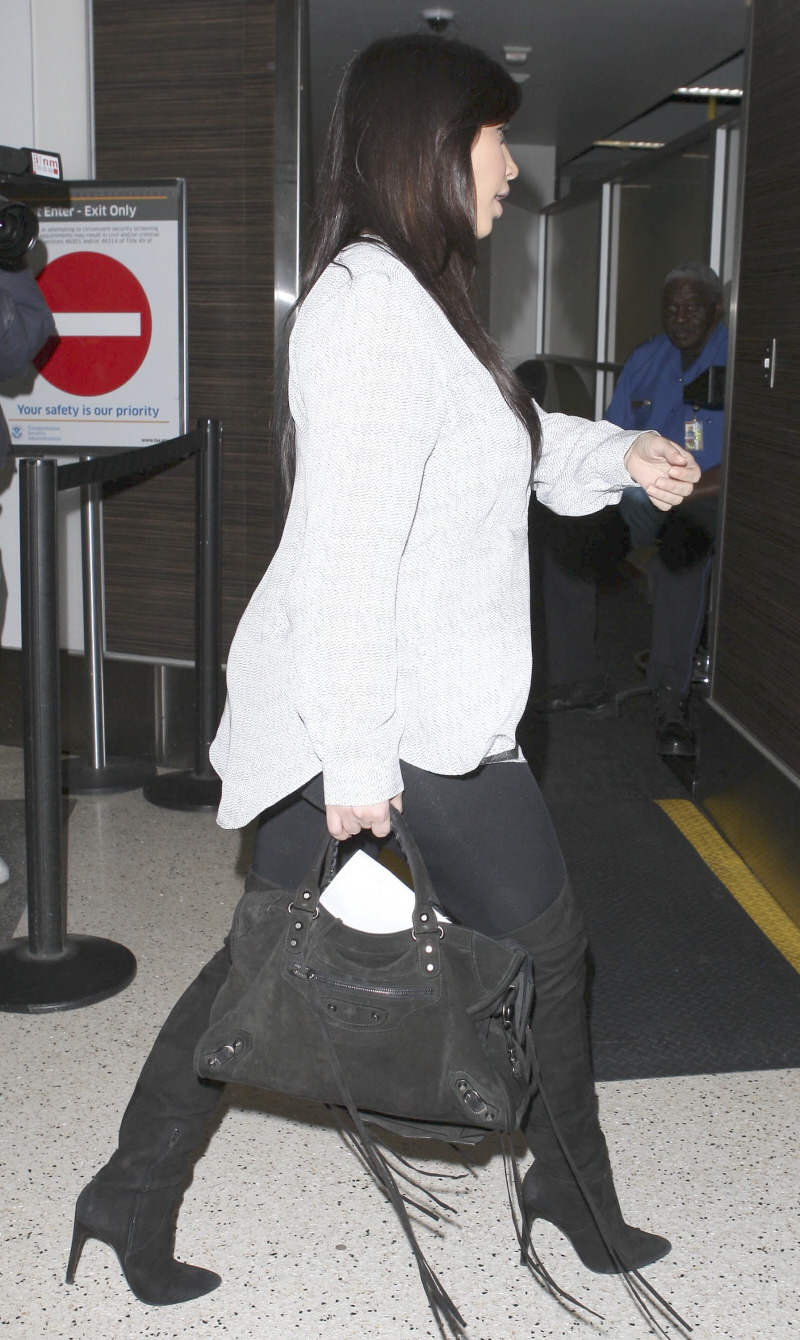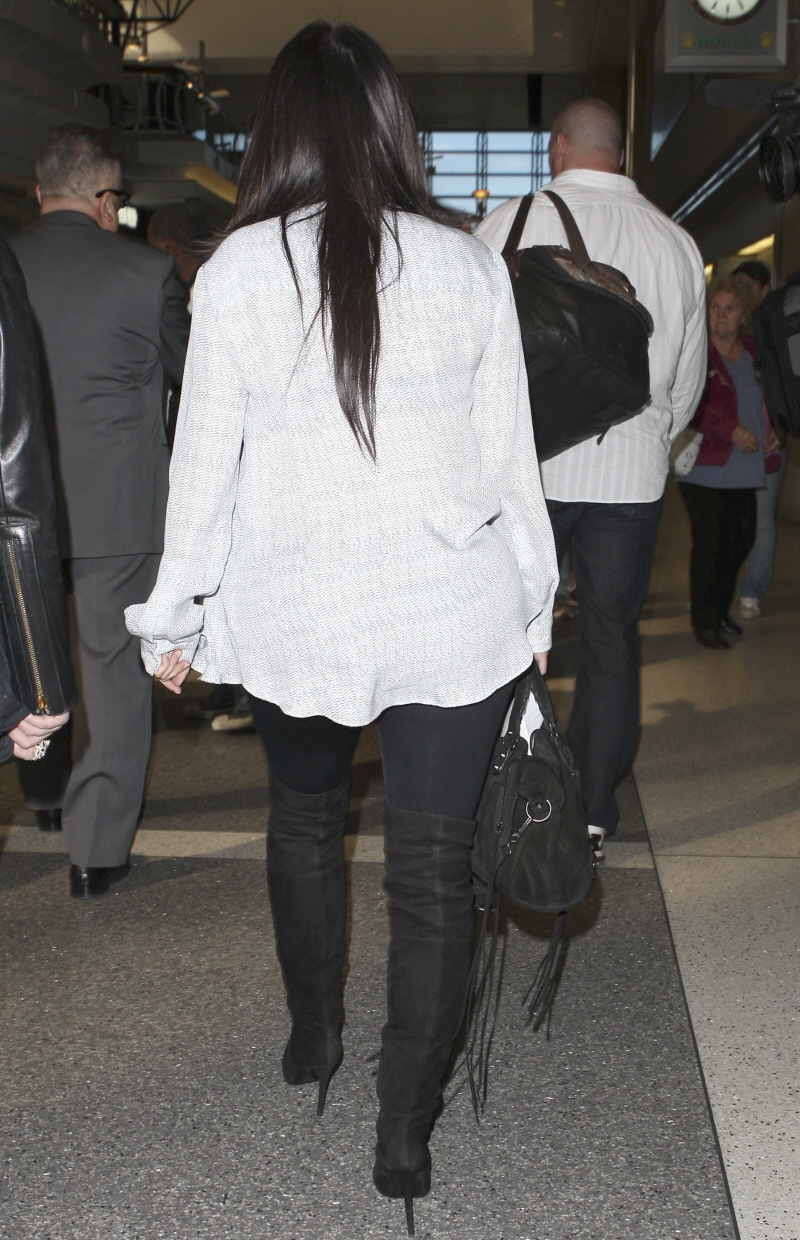 Photos courtesy of Fame/Flynet.