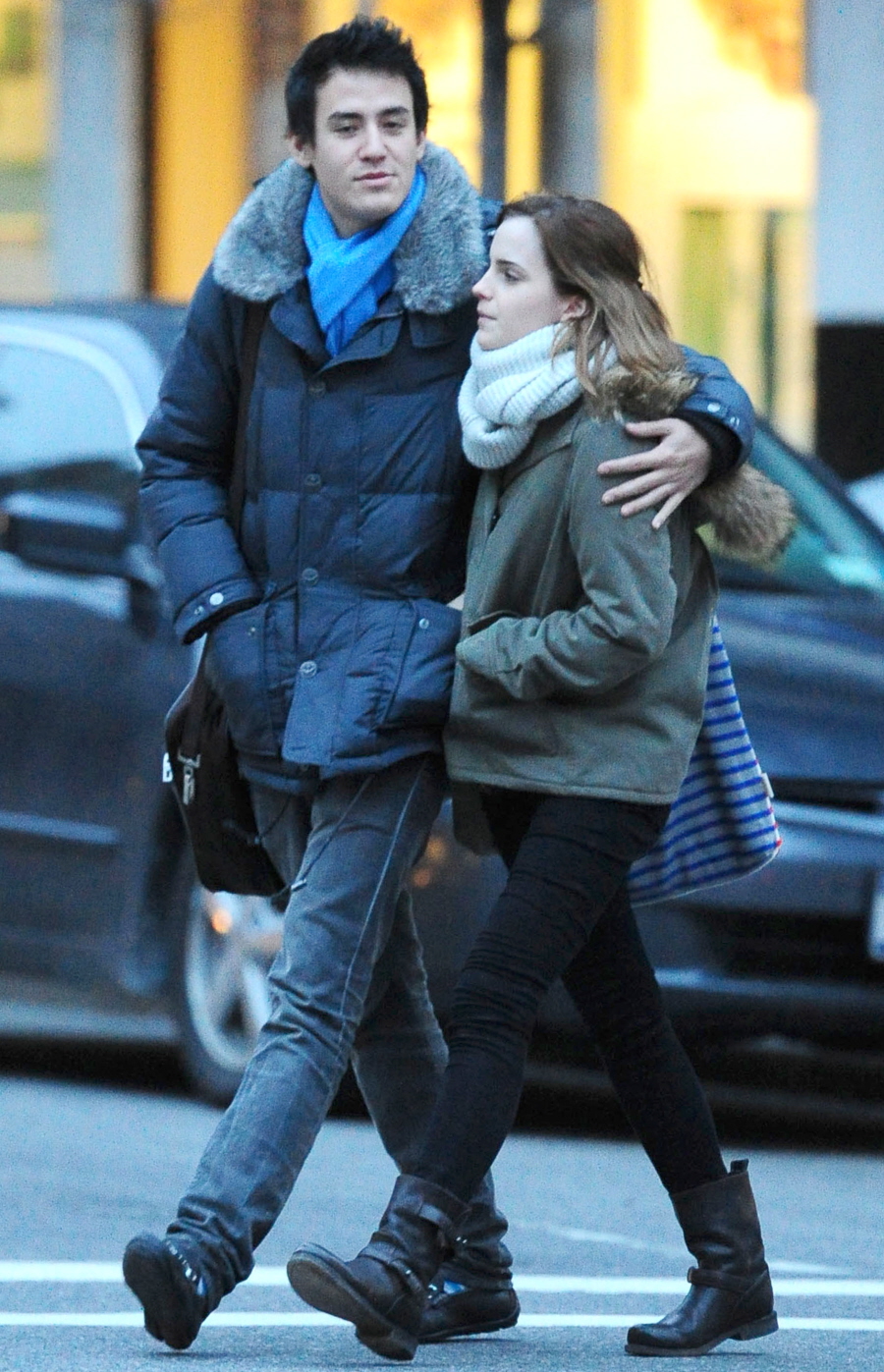 Here are some lovely new photos of Emma Watson in NYC. She was taking a "stroll" in New York with her boyfriend of a year, Will Adamowicz, who is a Yank (as they say). Will and Emma met at Brown University back when she attended Brown, and apparently Adam and Emma both transferred to Oxford at the same time too. So… it's love! I've never paid much attention to Will, but he's cute in that particular college-guy kind of way. He looks like the kind of guy I would have liked in college too. Sort of brainy and decent-looking, like he comes from a good family and has a good future career planned. I'm guessing that they spent Valentine's Day in New York? I wonder if he took her to the Empire State Building?
By the way, what IS going on with her education? I stopped paying attention after everyone yelled at me and threw hissy fits every time I mentioned that Emma seemed to be playing fast and loose with her whole "I'm just a college girl" thing. Is this her final year of university or has she just stopped going? Is she still at Oxford? Is she taking off for another semester? I really don't know.
Did you know that after she met Will, Emma seemed to swear off British men? True story. Last year when she was on Ellen's show, Emma said: "English guys are very well put together. They dress really well and they are very well mannered. But they are also very restrained. Usually in the whole courting situation, I'm used to being first of all, ignored for the first two months of the ritual. And then maybe they'll acknowledge my presence. Then, they'll probably be a little mean to me. And then, maybe we'll, you know…whatever. Then I arrive in America, and I remember a few nights into Brown [University], this guy just being like, 'I like you. You're great. Let's go on a date. Let's do it.' I'm like, 'I'm sorry, what just happened?' This is like a huge culture shock for me. They're very like open and very straight-forward – but they wear flip-flops and I don't know if I like that." LOL. She likes that American men are forward but she hates our flip-flop culture.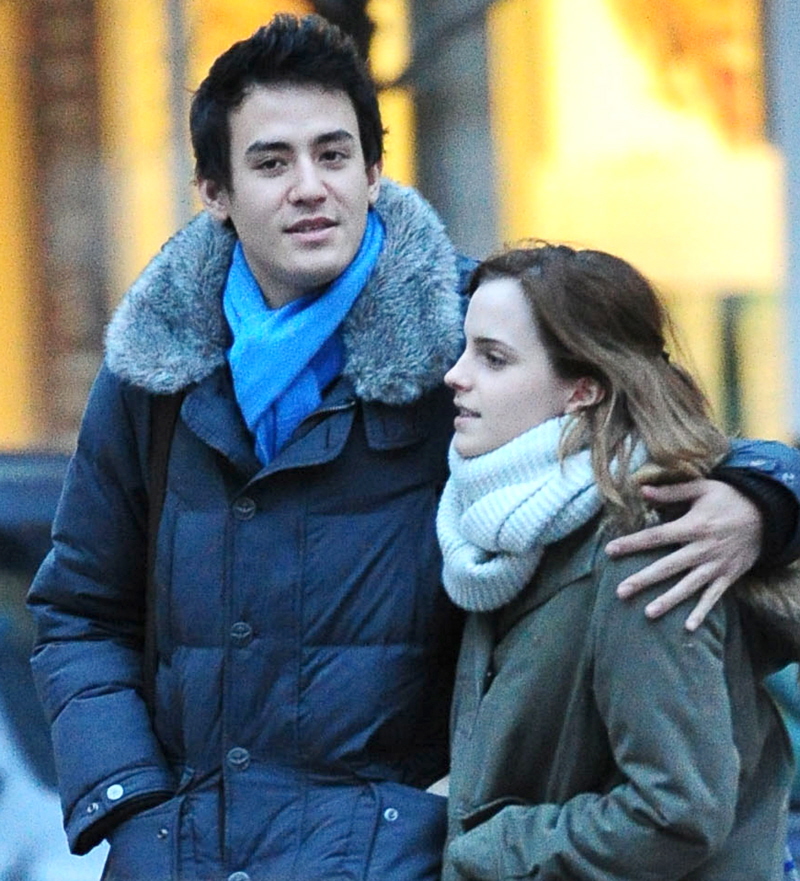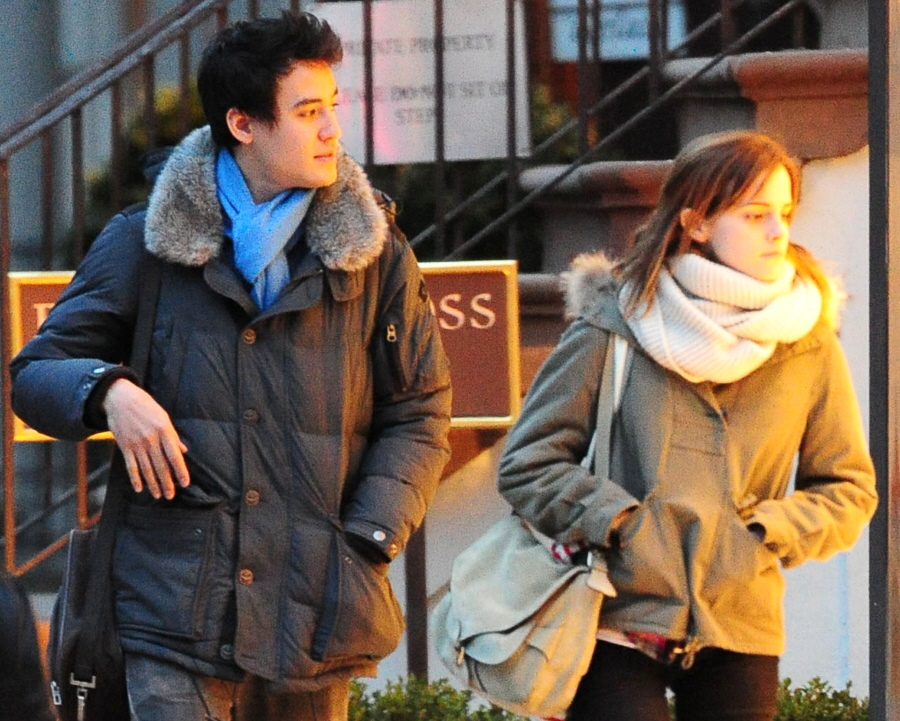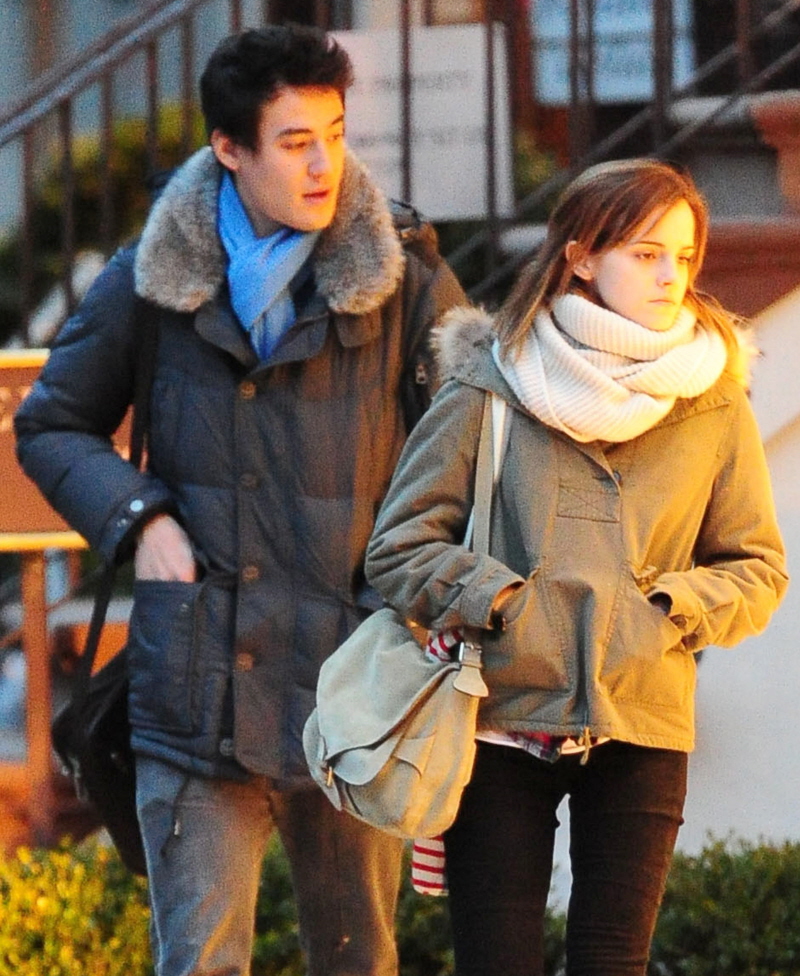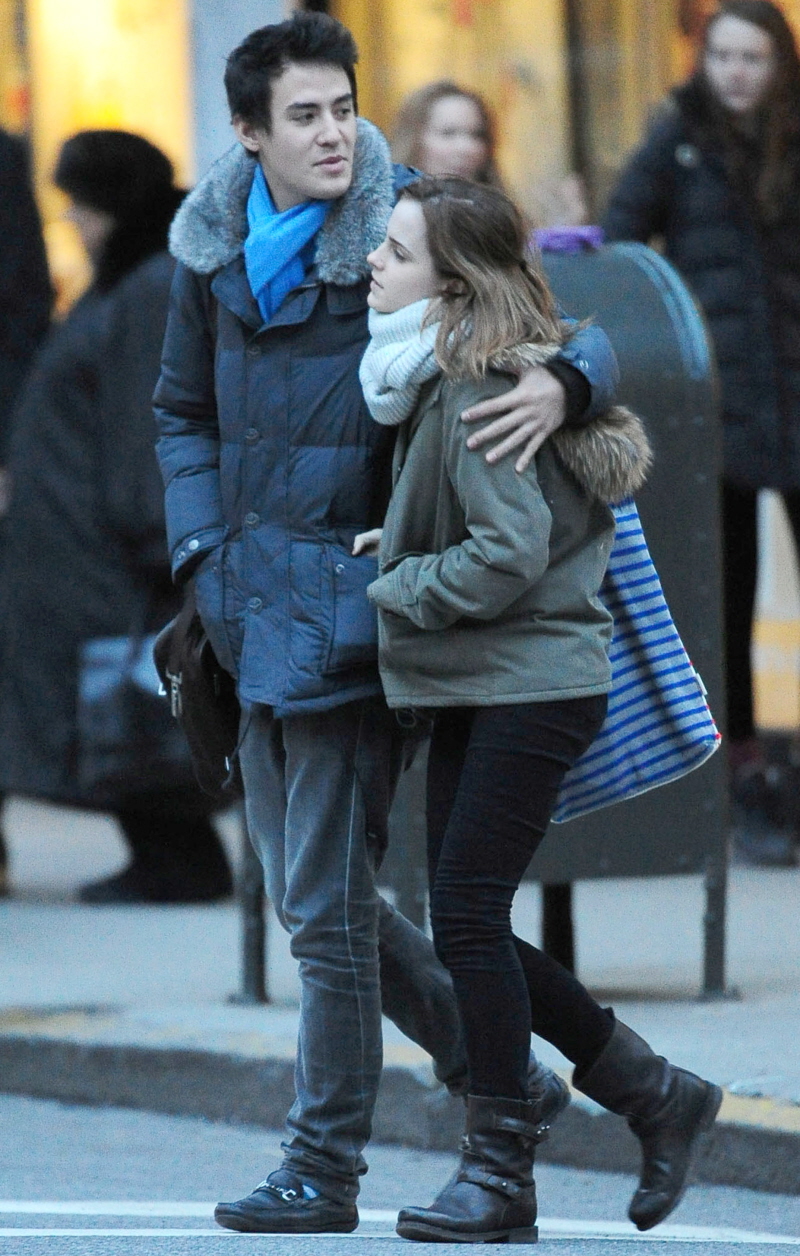 Photos courtesy of Fame/Flynet.