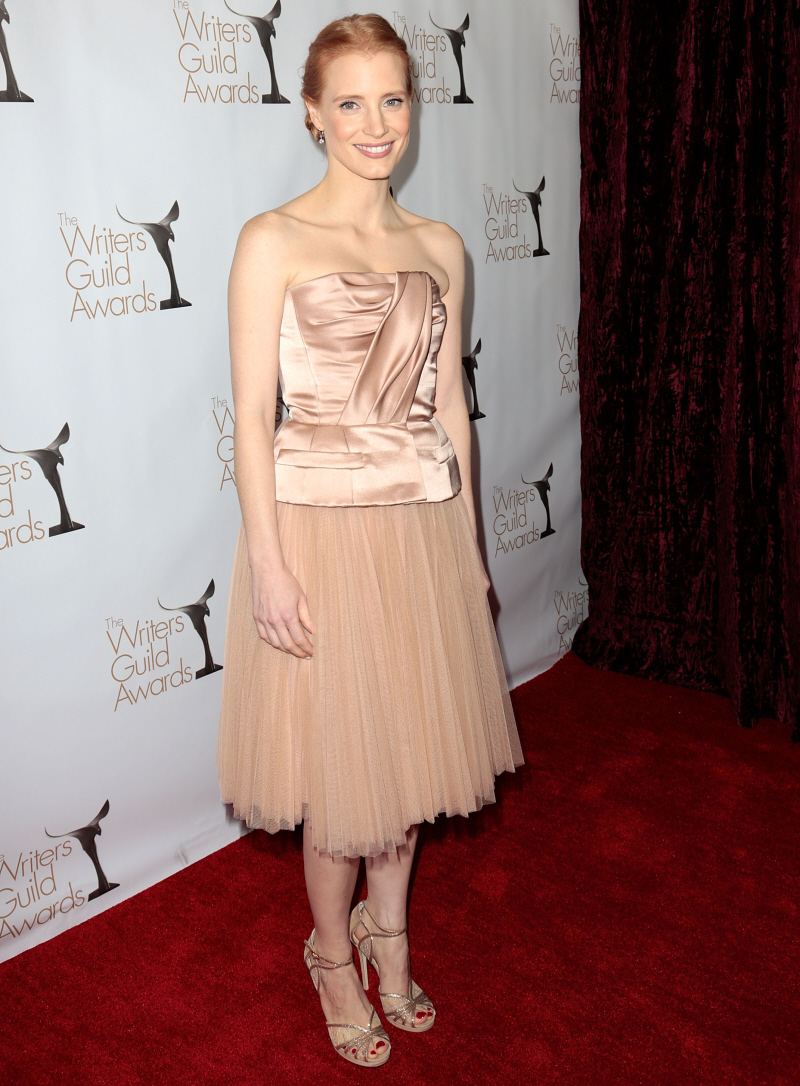 Here are some photos from the Writers Guild Awards, which were held last night in NYC and LA. Winners included Mark Boal's original screenplay for Zero Dark Thirty, with the Argo script winning adapted screenplay. The TV winners included Lena Dunham, Louis CK, and scripts for episodes of Mad Men and Modern Family (which are two of the arguably best-written shows on television today). Shall we talk about fashion? Let's talk about fashion. Jessica Chastain was there to celebrate Mark Boal, and she wore this Christian Dior dress which… I don't like. What is Jessica's issue with tailoring?! This bustier thing looks flat-out LUMPY. And it's the wrong color for a pale ginger too.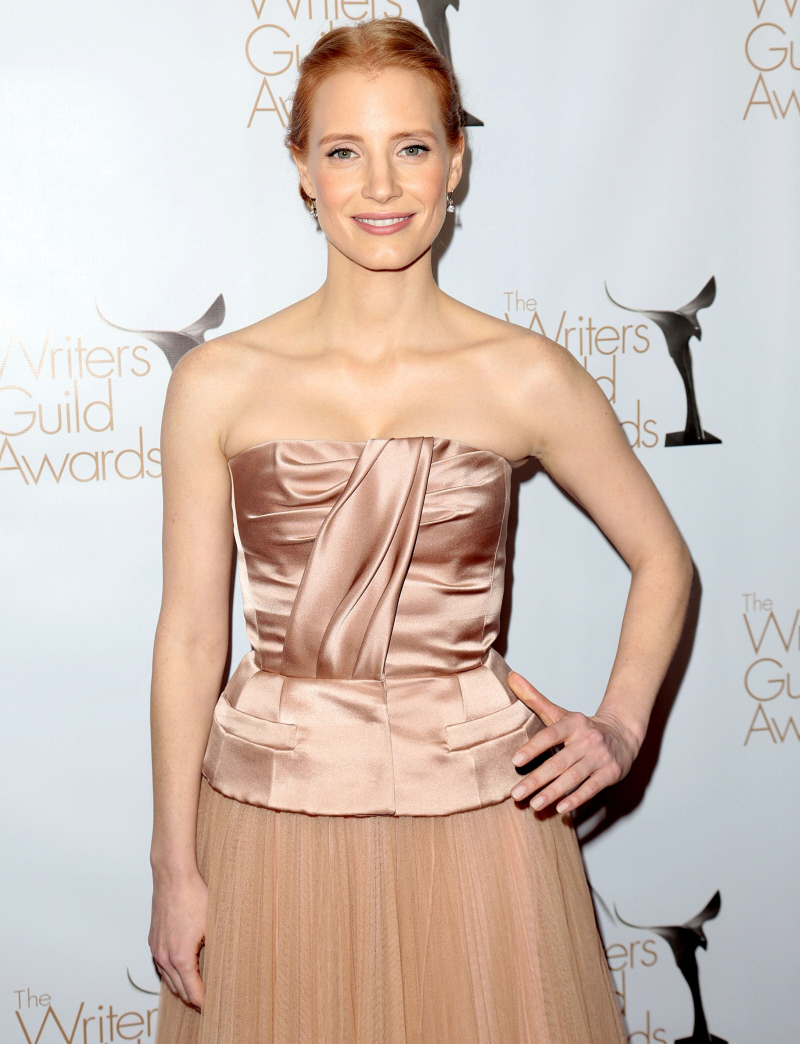 Here's some Walton Goggins, just for Bedhead (and no one else!).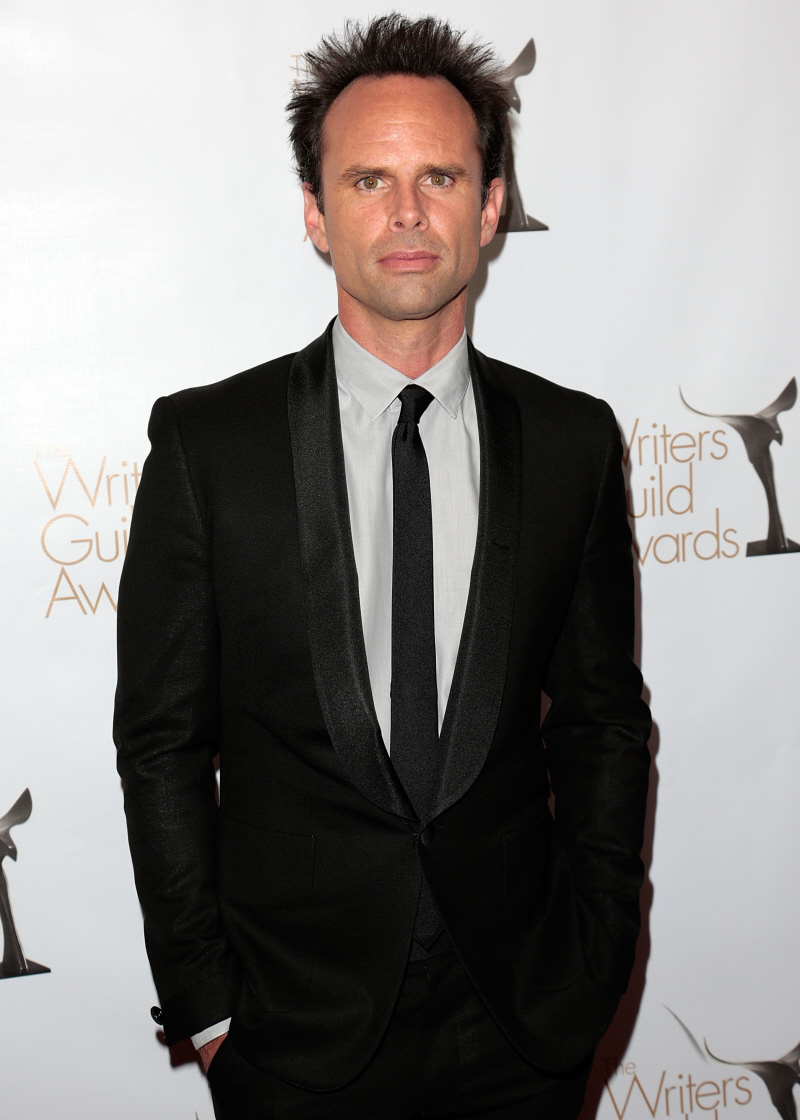 Nathan Fillion, because bitches be all up on some Fillion.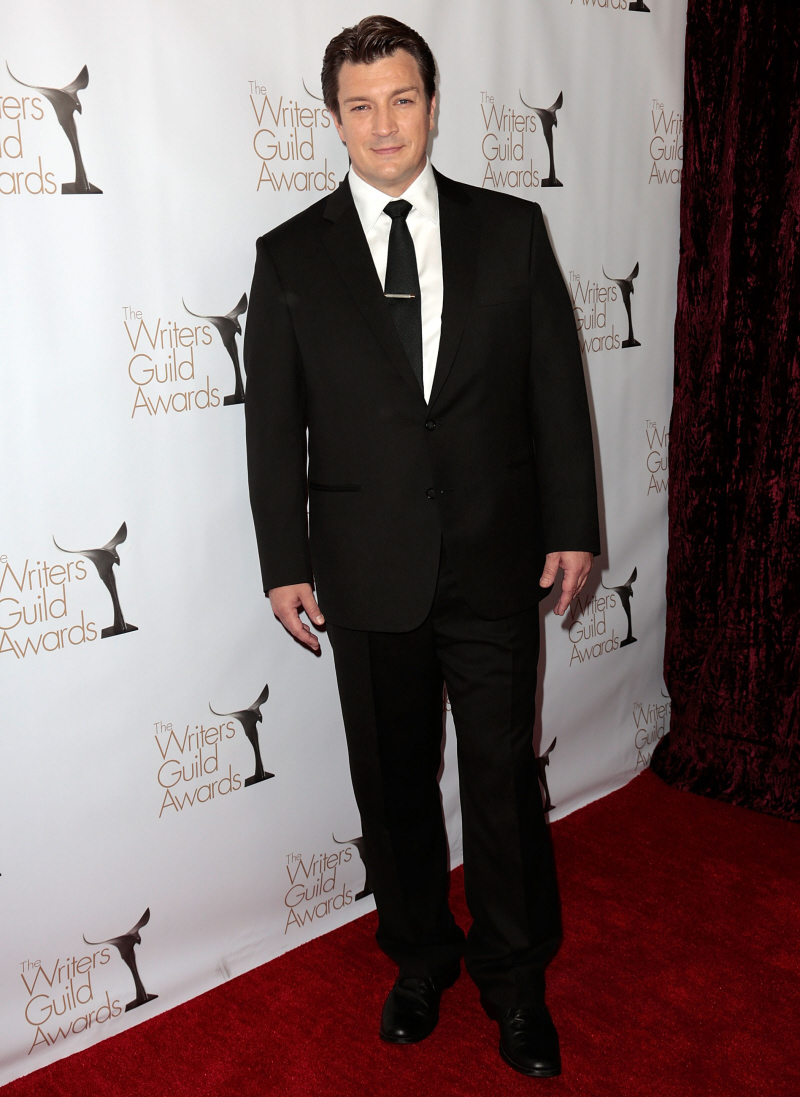 I love Mindy Kaling. I LOVE The Mindy Project, which… if you haven't watched it and you're one of these people throwing fits about Girls and Lena Dunham, you really should watch The Mindy Project. Mindy is hilarious, it's an exceptionally well-written romance-comedy show, and it has a great supporting cast. So, even though I love Mindy, I just CANNOT START with this outfit. The dress looks cheap and the booties are terrible.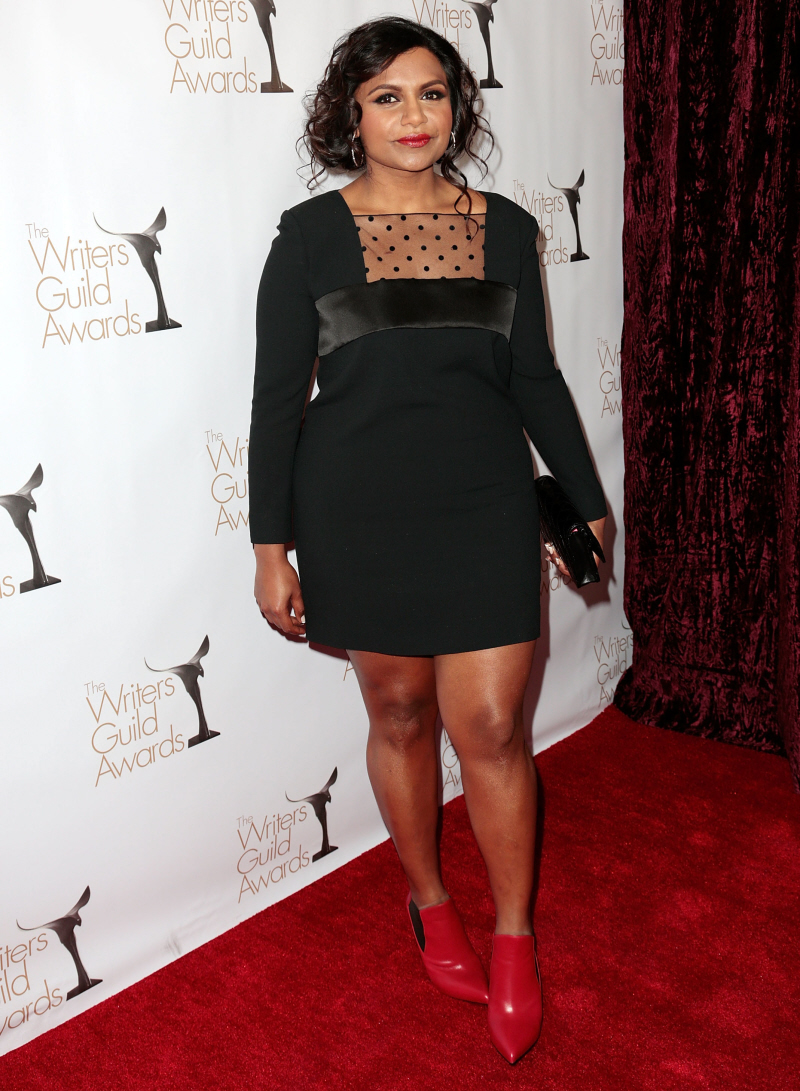 Bad news, y'all. Amy Poehler got breakup bangs. NOOOOOoooooo.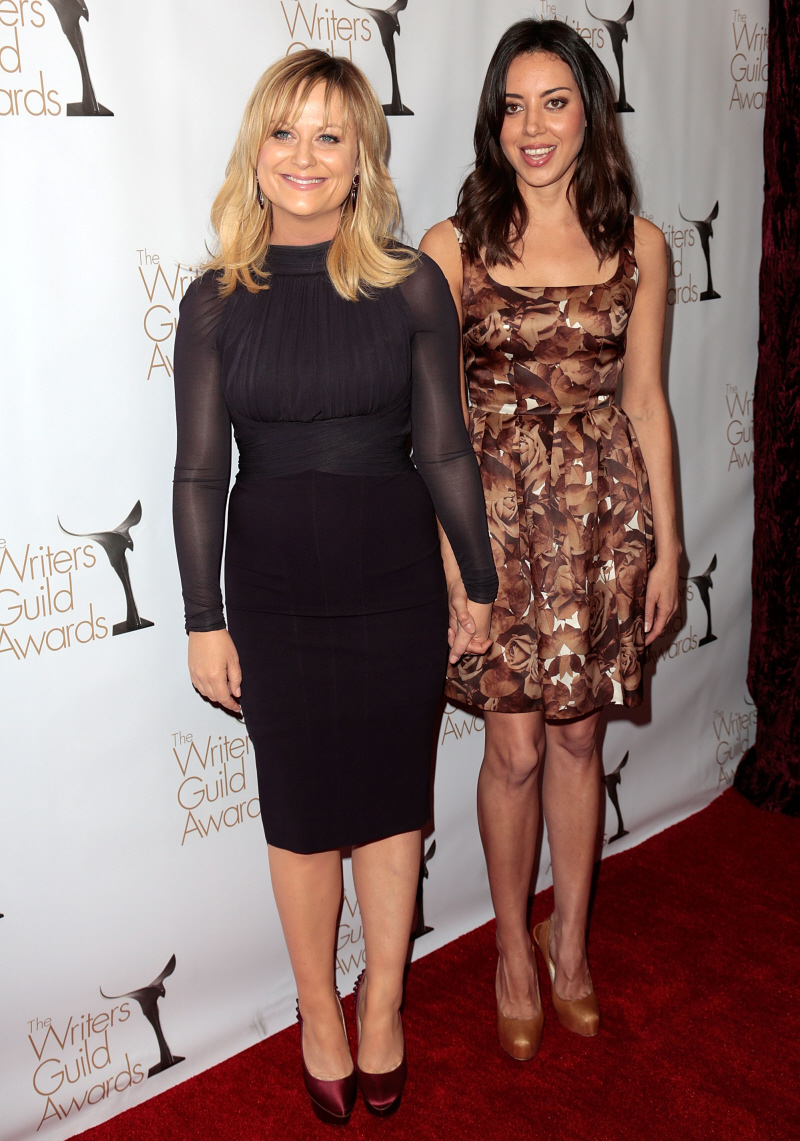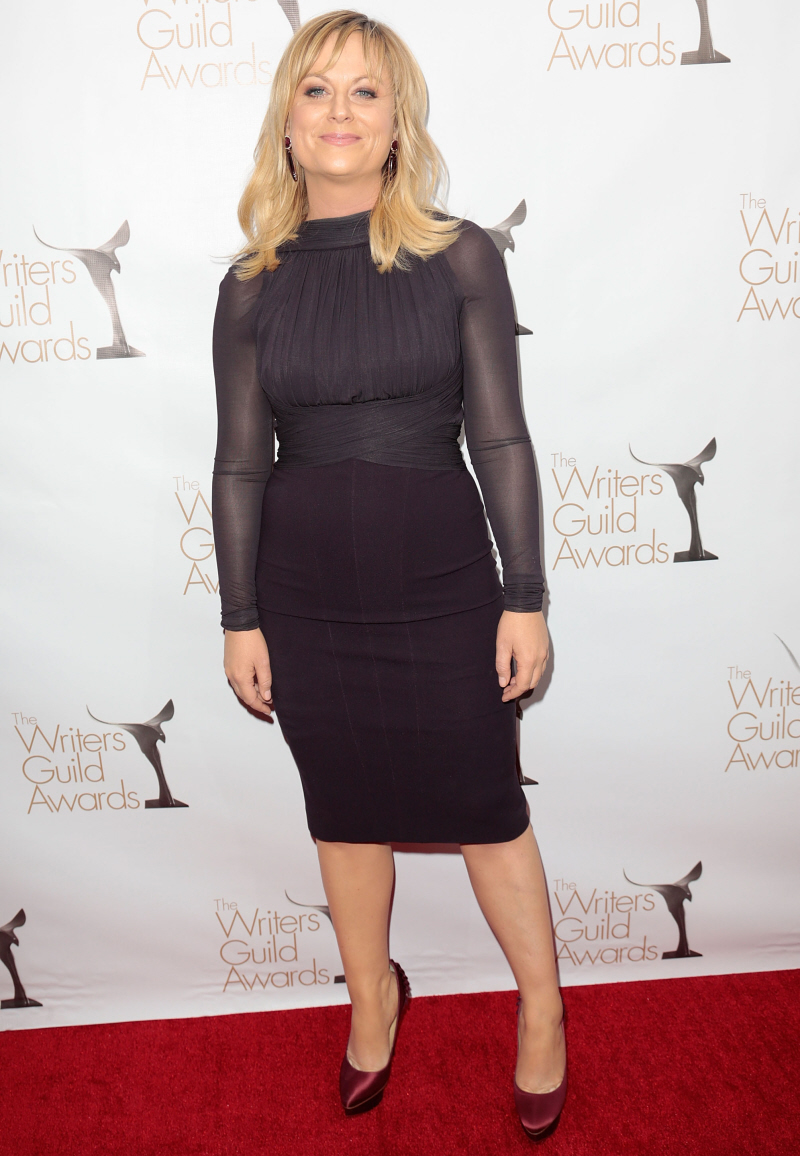 And here's Lena Dunham in Reed Krakoff. Can I just say? I think this is the cutest she's looked all awards season. No joke.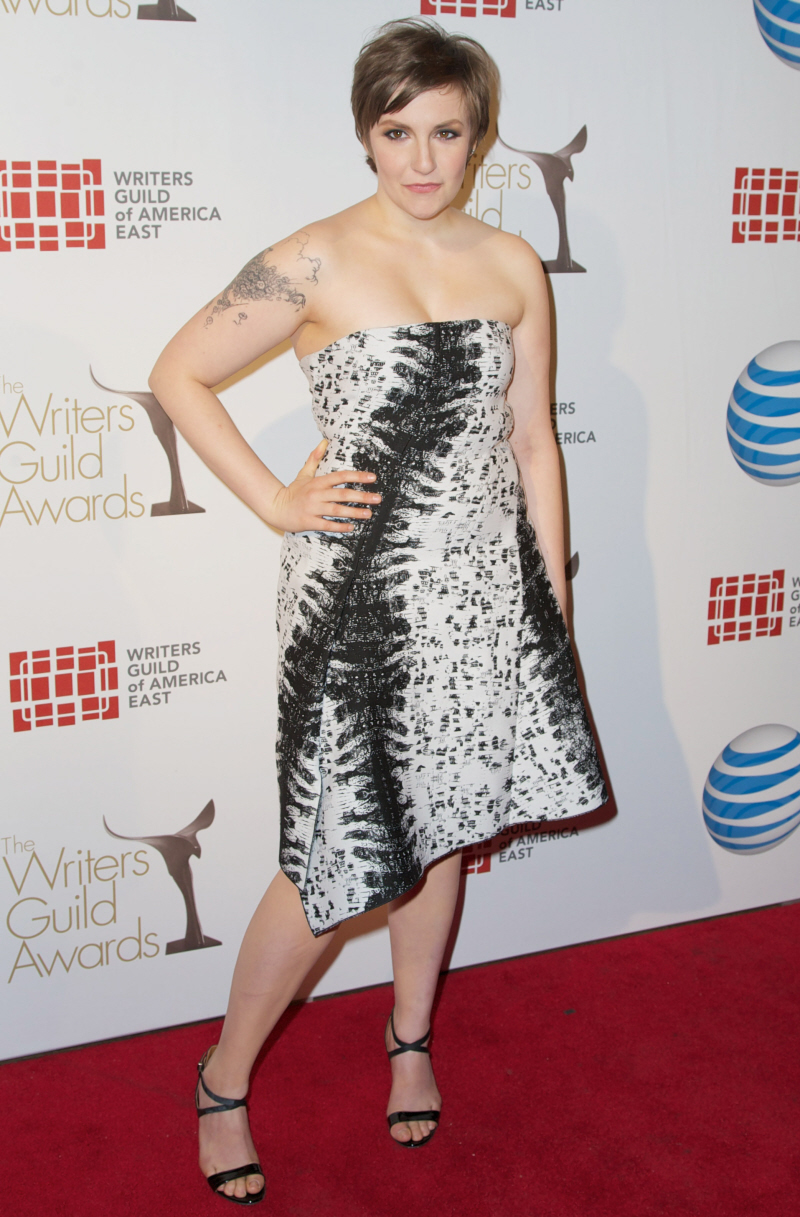 Photos courtesy of WENN.