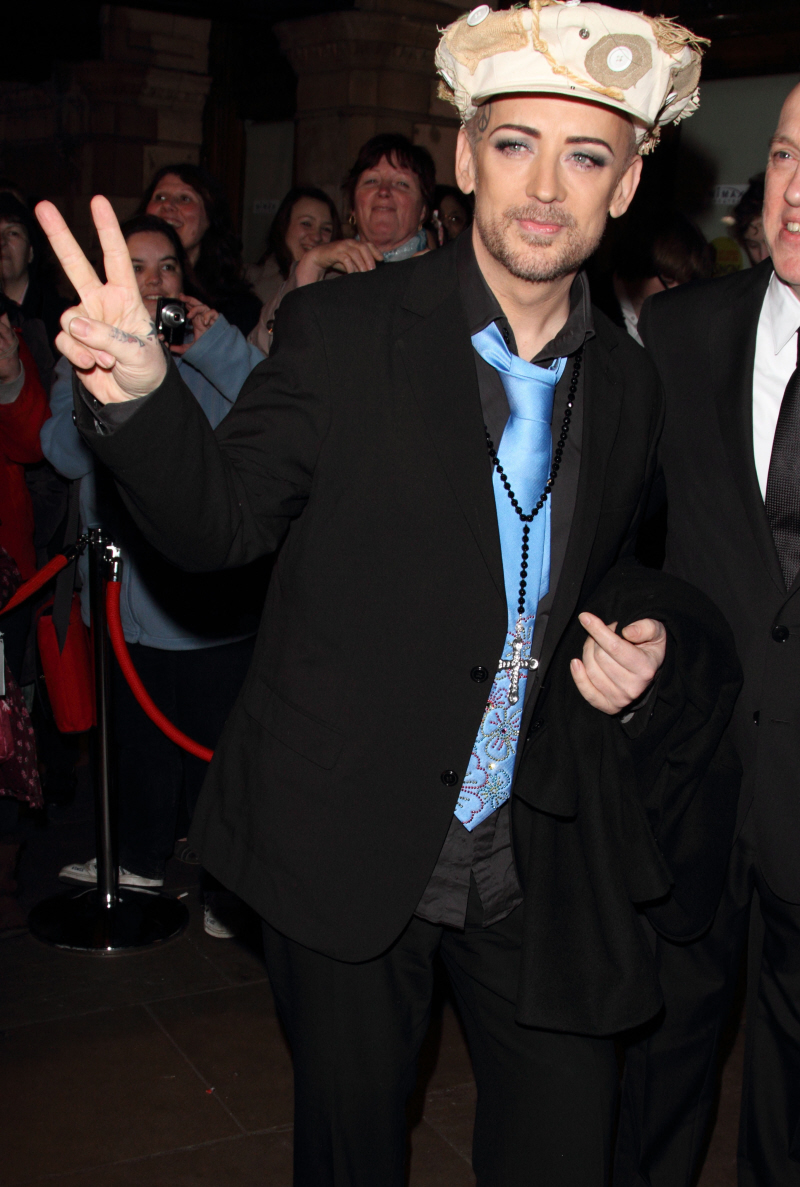 Oooh! Boy George has lost some weight, hasn't he? I didn't even recognize him! These are some new pics of Boy George at the 2013 WhatsOnStage.com Awards last night in London. Just for a point of reference, this is what Boy George looked like last May: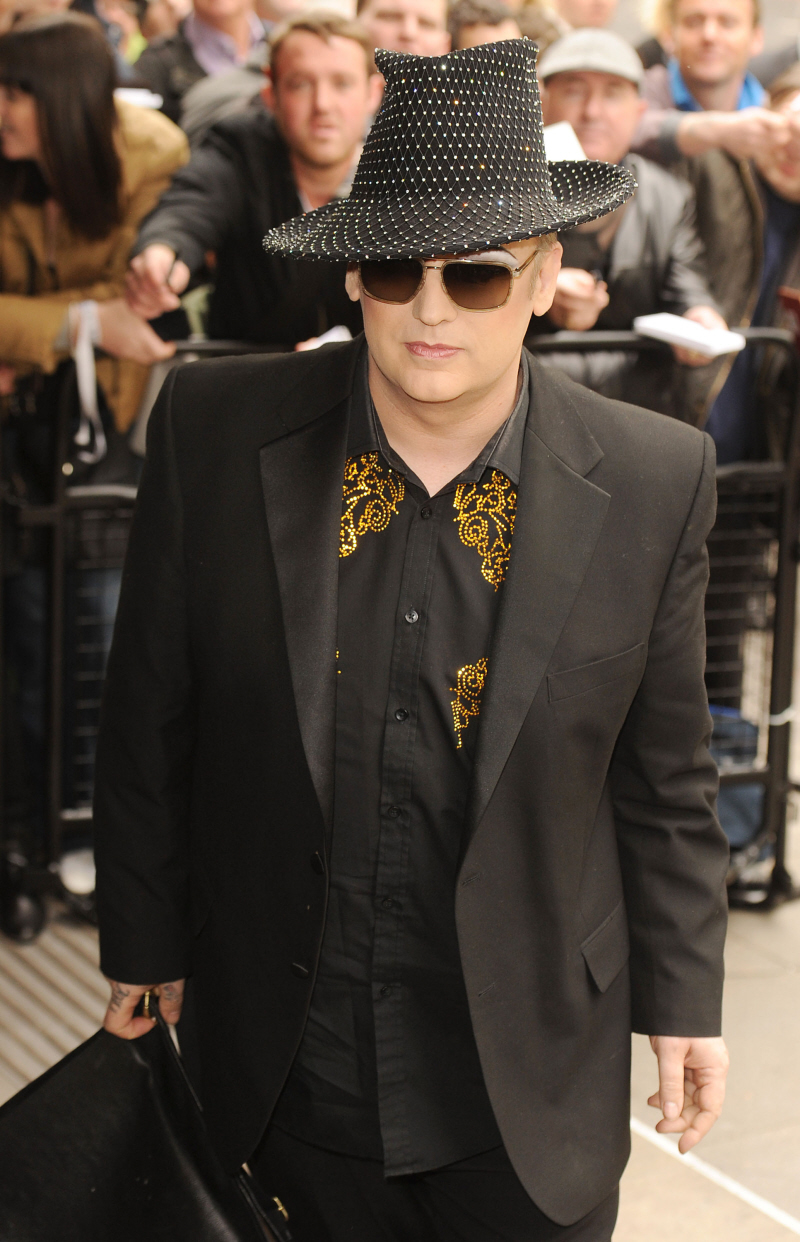 See? I think he's like me – when I gain and lose weight, you can see it immediately in my face. Boy George looks somewhat deflated, but… it's good. There's no loose skin or anything, everything looks tight and he looks healthy (as in, not emaciated). He's 51 years old, and the weight loss makes him look younger, I think. Plus, I think he's being helped along by some really great makeup. There are a lot of Hollywood women who could use Boy George's eye makeup talents.
After Boy George tweeted a photo of his new look yesterday, he must have gotten a lot of comments about his new look, because he later tweeted "My Secret!" and linked to Freer Nutrition. I glanced through the website, and the gist seems to be "eating healthy, not starving yourself, lots of fruits and vegetables, lots of raw foods and lots of vegetarian stuff." I believe Boy George IS a vegetarian and has been for a while, so that makes sense. Good work, Boy George!!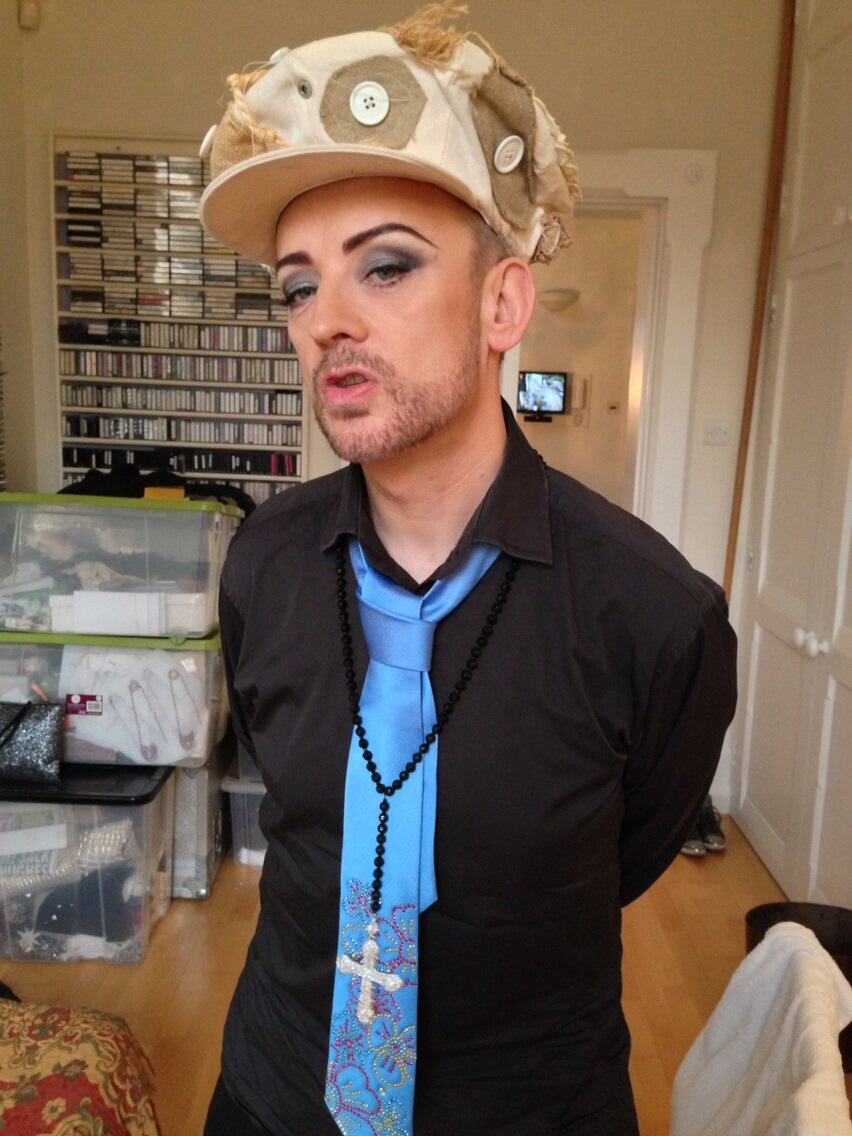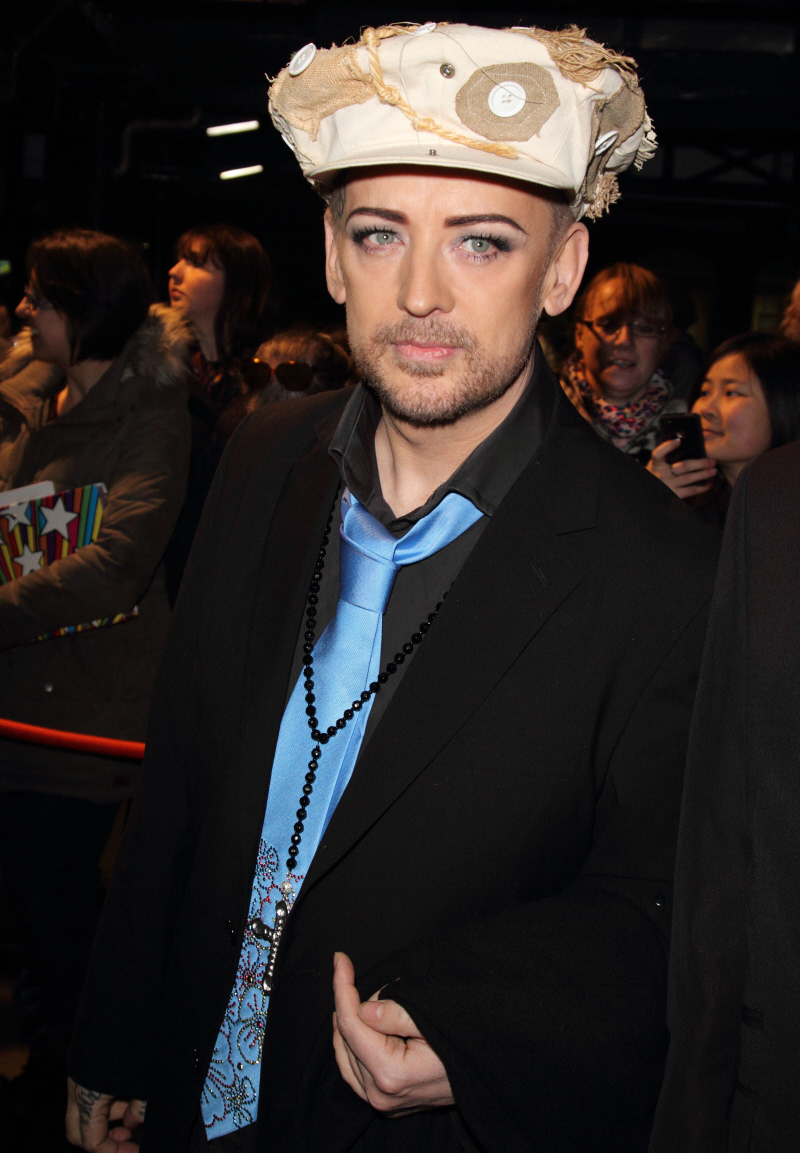 Photos courtesy of WENN, Twitter.