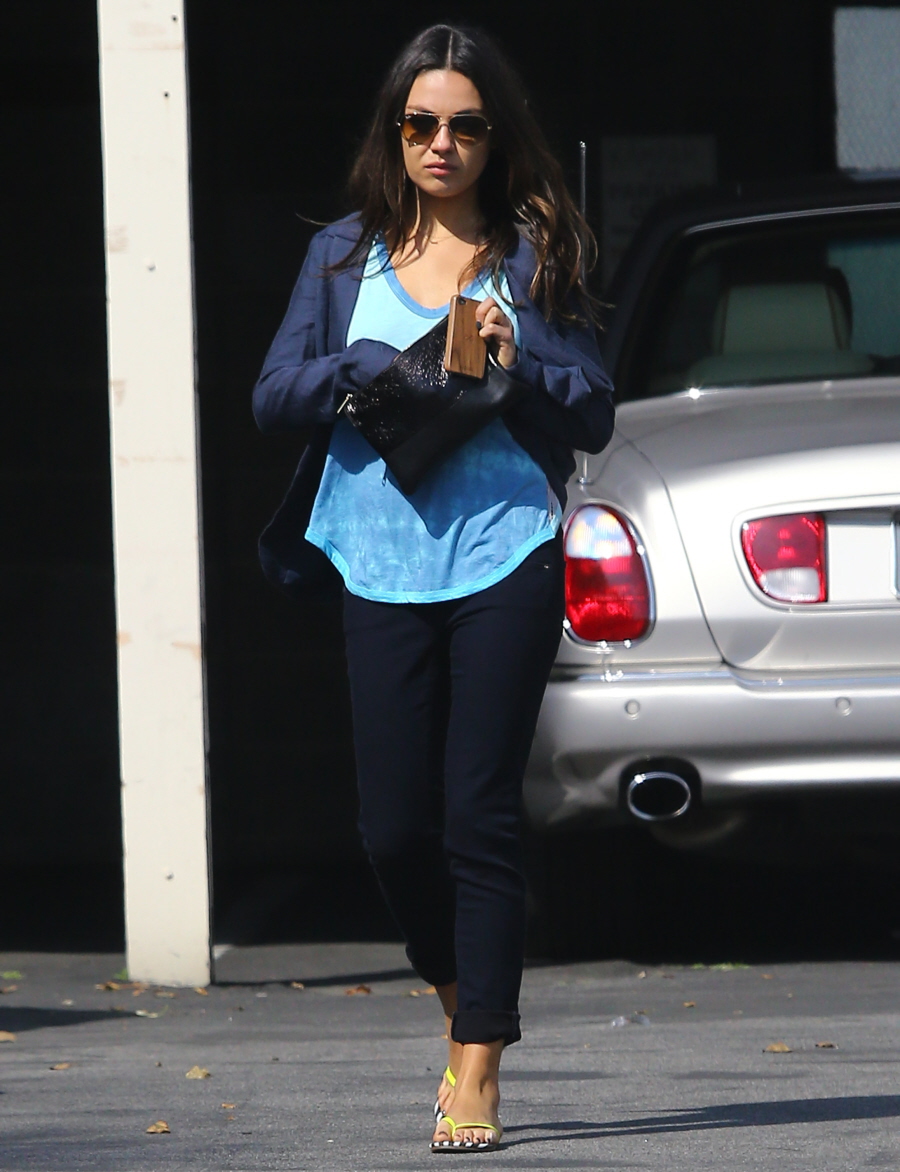 These are some new photos of Mila Kunis yesterday in LA. According to Fame/Flynet, she stopped by the salon (mani/pedi?) and then went to Taco Bell. Which is a decent plan for a day. I wish I could spend my days doing that kind of stuff. Sigh… the life of an actor. Work for two months then have six months off then work for a month on promotion. That's it. Interestingly enough, Mila is smart enough to realize that this too shall pass, and she's already making plans for what her life will be like when she's no longer in-demand for movies:
Mila Kunis has admitted she'll quit Hollywood when she becomes a mum. The 'Black Swan' star claims that "one day," she'll give up acting as it's impossible to have a family and constantly travel.

The actress, who is currently dating Ashton Kutcher, claimed she didn't think acting would be her "life" and that one day she wanted to settle down and be a "present mum," rather than someone always on the go.

"The truth is I don't think I can do this for the rest of my life, I also want a life. I want a family, like, one day, not tomorrow," she told Playboy magazine. "I want to be a present mom. When I was growing up both my mom and dad worked full-time in one location. I'm never in the same place for more than two months. How am I ever going to have a family like that? You have to make compromises."

She explained: "If that means I do one movie a year, if people still want to see me and hire me and I don't suck by that point, great. My only source of happiness can't be dependent on something so fickle."

The actress, who recently starred in 'Oz The Great And Powerful', is said to be head over heels for her That 70s Show co-star who she's been good friends with for over 15 years.

According to Us Weekly, the couple have even moved in together, with the insider adding: "They really are perfect for one another. They always have a lot of fun together."
Many outlets are running these quotes as "Mila wants to have Ashton's baby and quit Hollywood." But that's not really what she's saying. She's saying what a lot of actresses say – that her career will take a backseat if and when she becomes a mother. We'll see about the follow-through, but I suspect that Mila definitely will choose to have babies, and that she'll take a step away from her career when that happens. But will it happen with Ashton?! I've been thinking for a while that it might. Maybe not right now. Maybe not next month. But if they're still together by the time Ashton and Demi Moore's divorce is finalized, I could see it.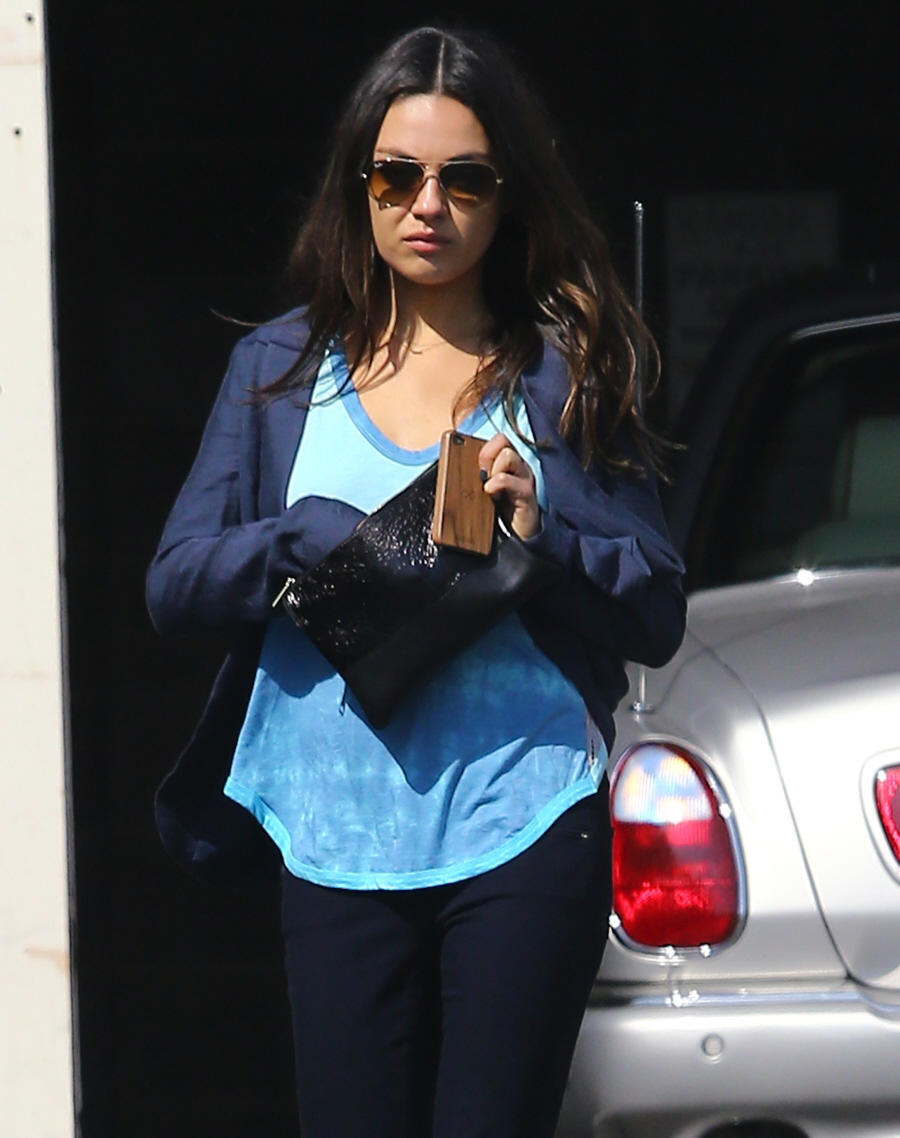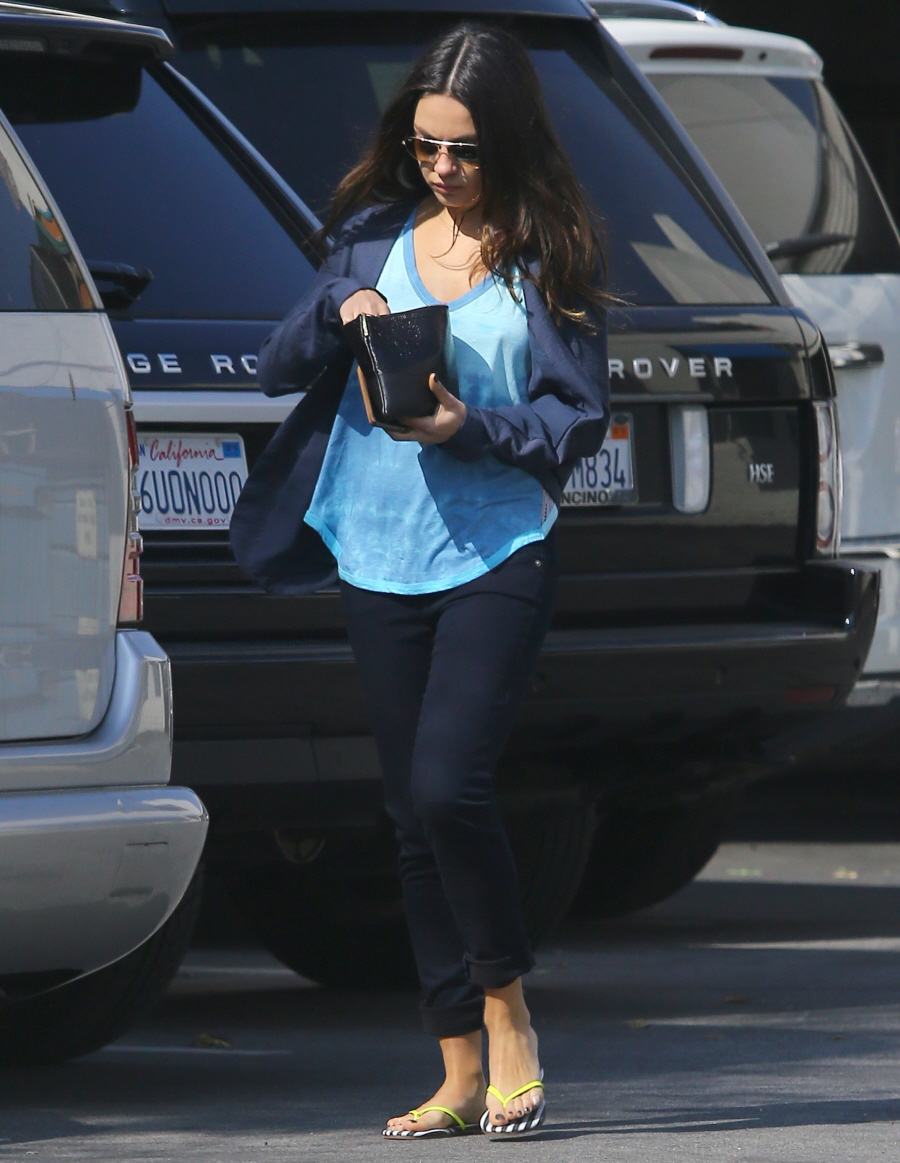 Photos courtesy of Fame/Flynet.
[gallery