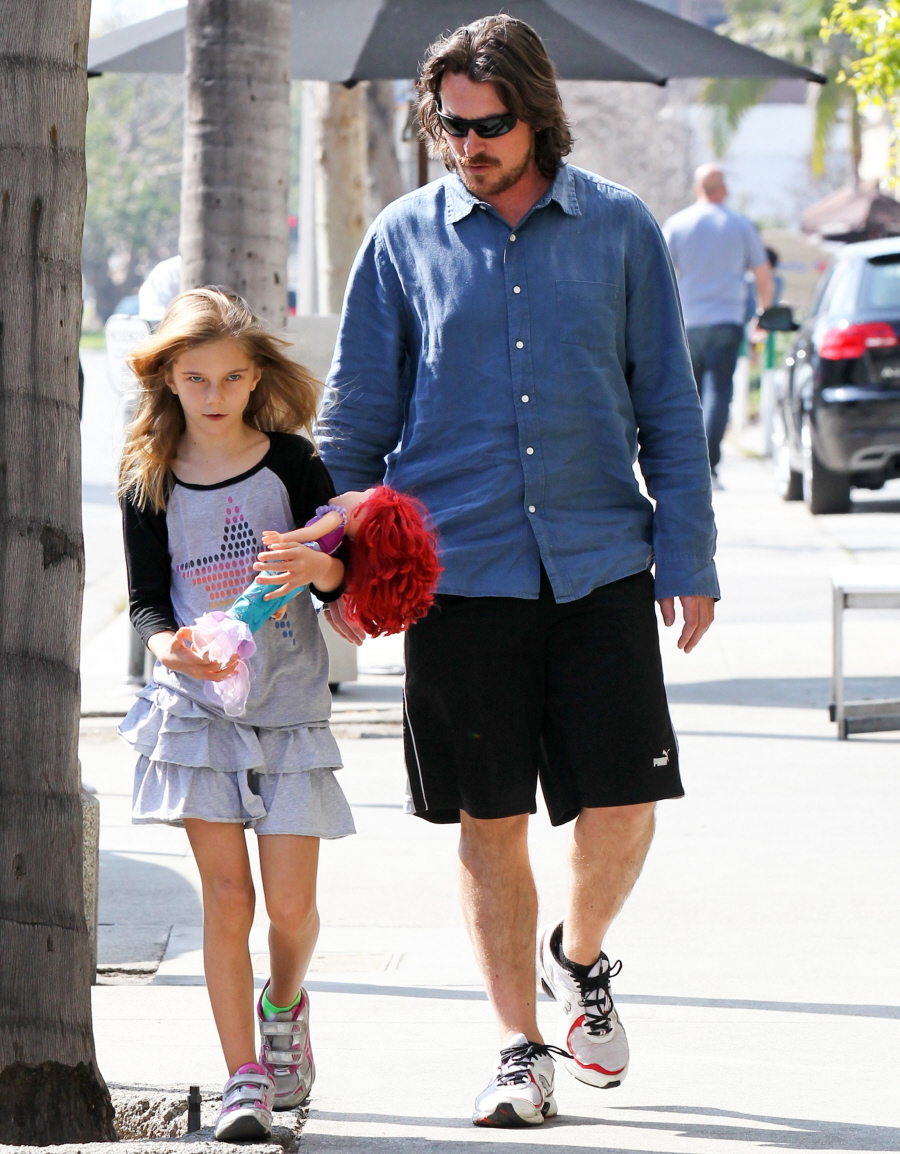 Has anyone else noticed how chilled out Christian Bale has been lately? By "chilled out" I mean "he hasn't raged at anyone (that we know of)" and by "lately" I mean "since he won his Oscar, I think." Like, these are some photos of Bale, his wife Sibi and their daughter Emmaline a few days ago, out to lunch at Katsuya in Brentwood and… nothing. The paparazzi snapped some photos of Christian with his wife and daughter, and nothing happened. Christian didn't punch anybody. He didn't scream at the pap. He didn't throw anything. Could it be that Christian Bale has matured? Could it be that he's learned to play the game a little bit? Or maybe he was just tired and he had a full stomach. He seems really dressed down too. His Emmaline is a cutie, isn't she? It's not a full-on Dimple Parade, but it's nice to see Christian out with his girls.
Christian's post-Batman career is still moving along steadily, just as you would expect, quite honestly. Before, during and after Batman, Christian was and is considered one of the great working actors, so of course he still gets to work on interesting projects. Next up for Bale is a now-untitled film (formerly called American Bullsh-t) reuniting Bale with his Fighter director, David O. Russell. The project is getting buzz because Russell has also signed up his Silver Linings actors for the film too – Jennifer Lawrence was just cast as Bale's wife and Bradley Cooper got a part too, as did Amy Adams and Jeremy Renner. Sounds like a really good ensemble.
And this week, Deadline reported that Bale is "in early talks" to star in a film called Everest, a "mountain climbing disaster film… based on the 1996 disastrous expedition to scale Mount Everest. Three different expeditions were hit by a sudden blinding storm and by the time it was all over, eight climbers died." Apparently there are like a dozen Everest-themed films in the pipeline at various studios, so don't get your hopes up. You can read more about the project here.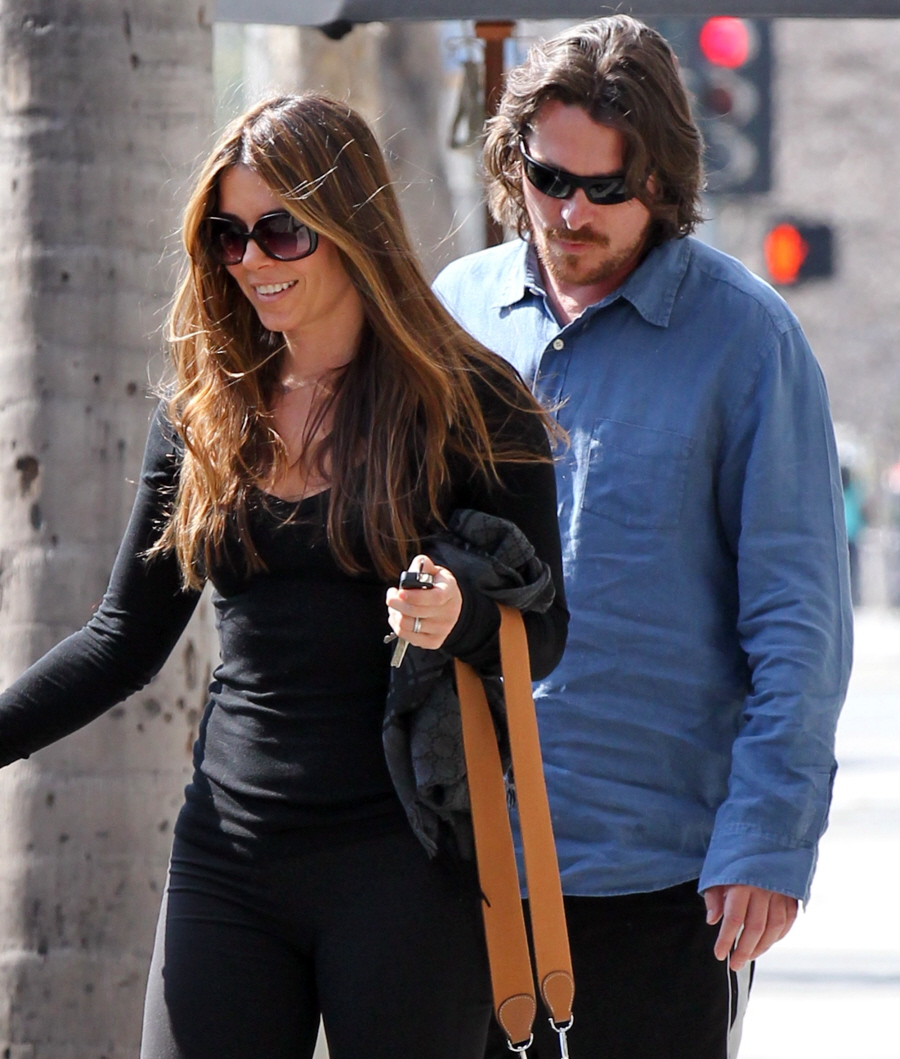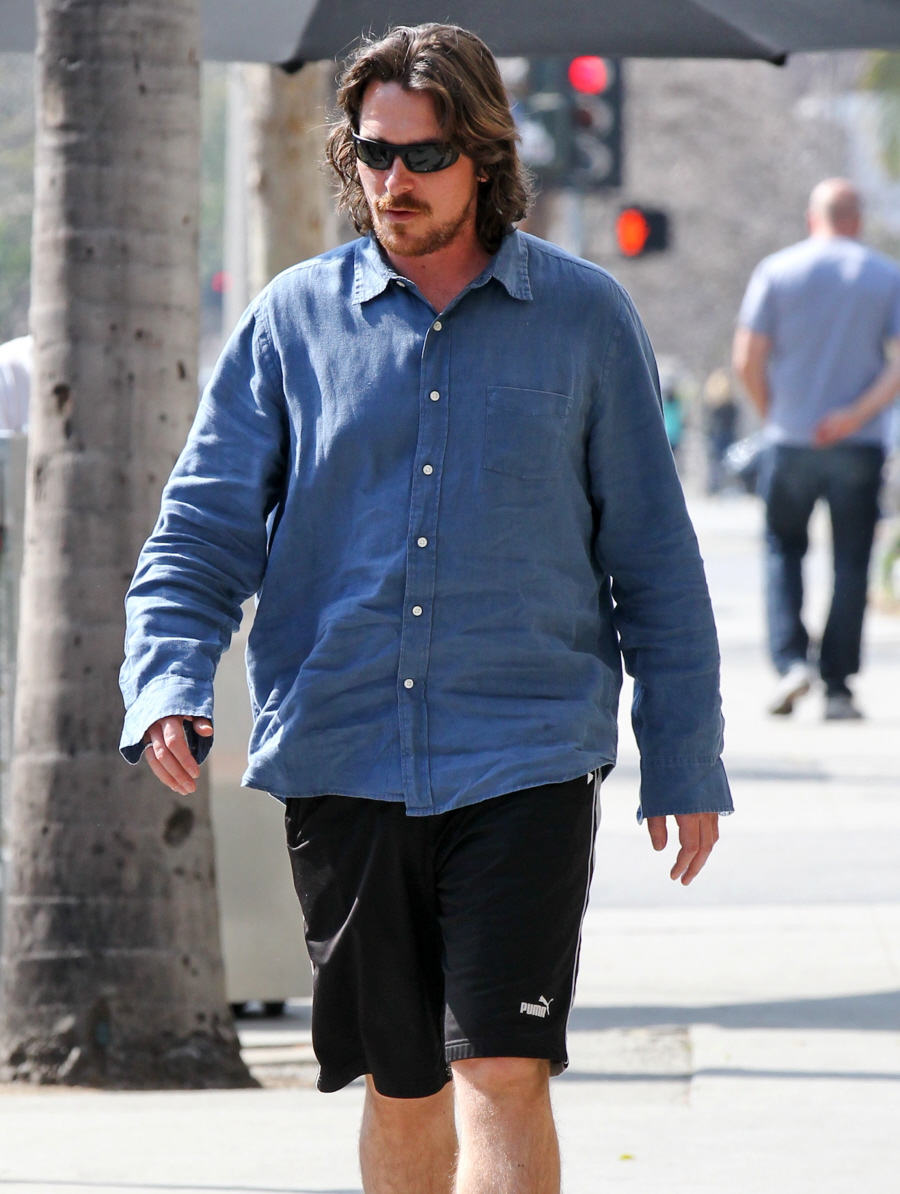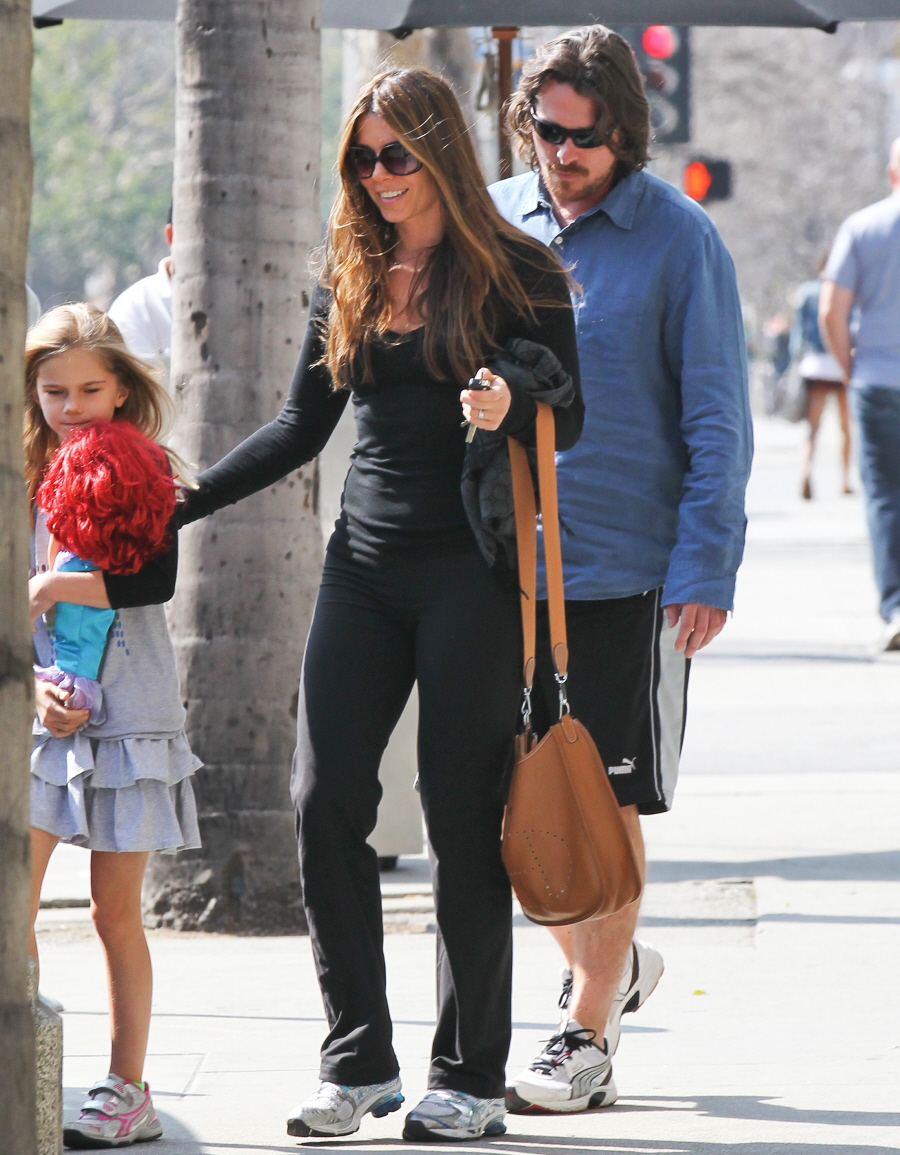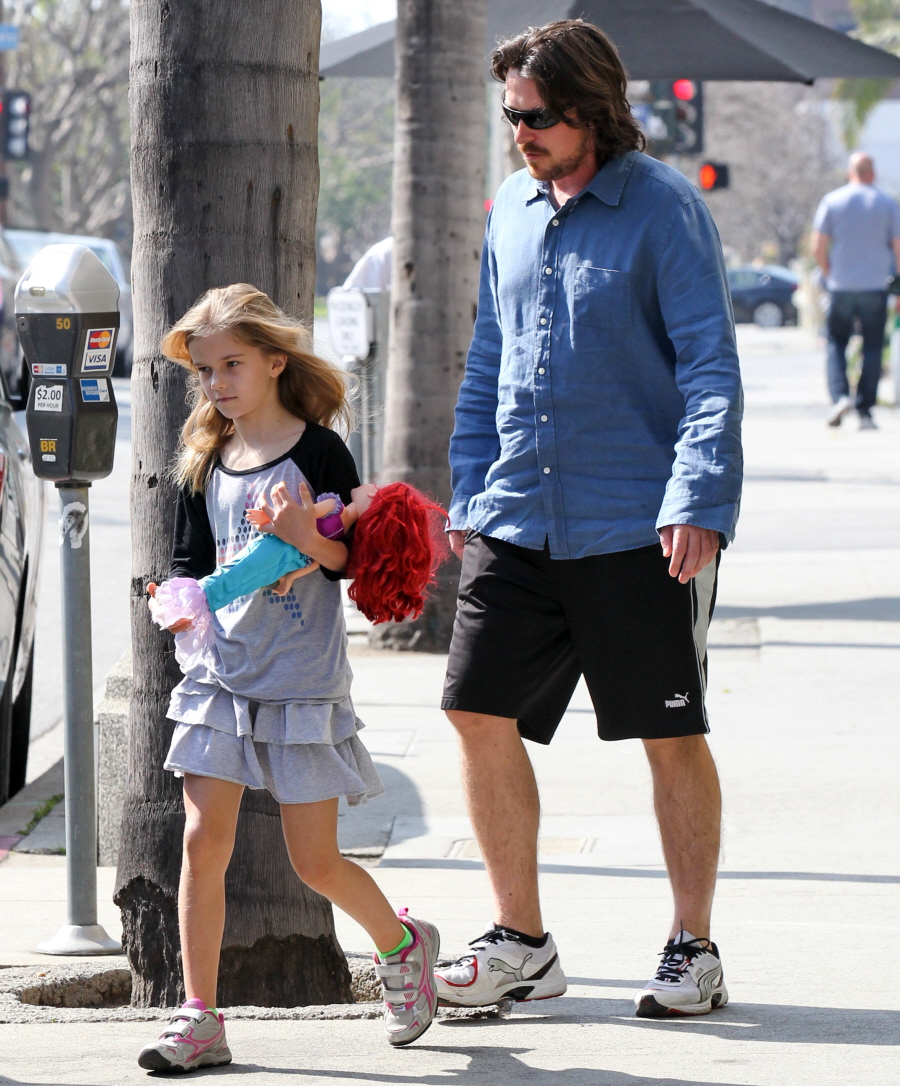 Photos courtesy of Fame/Flynet.