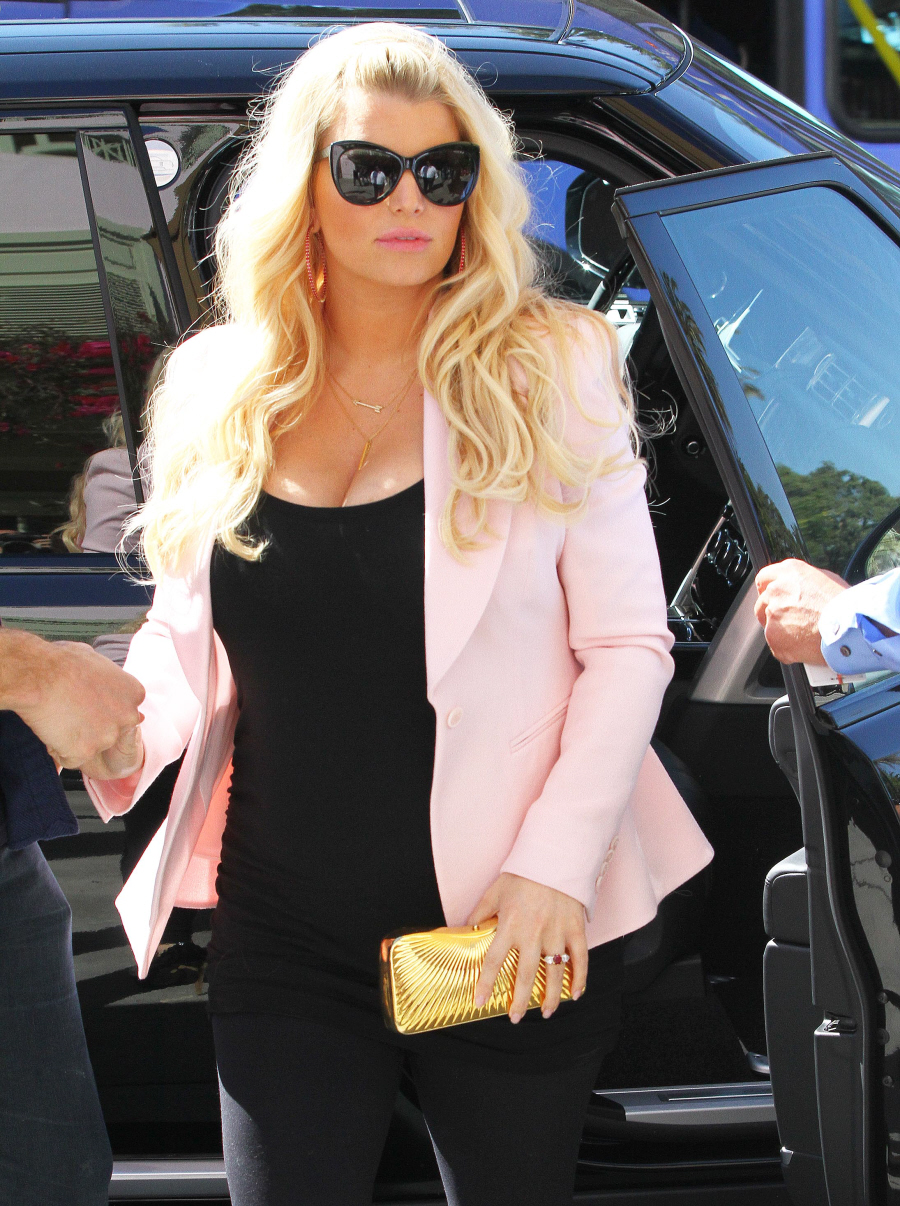 Months before Jessica Simpson gave birth for the first time, the tabloids had already reported her daughter's name – Maxwell Drew. I think maybe it was In Touch Weekly that got the scoop, but Us Weekly followed through and confirmed the name before the birth. What does that prove? Two things: one, Jessica is the kind of mom-to-be who decides on a name before she gives birth (as opposed to a mom who waits to meet her baby to see what name fits); and two, Jessica talks about the names she's chosen to people who love to gossip, so the baby names leak early. What I'm saying is that I believe this Us Weekly story – Jessica Simpson is planning on naming her second child "Ace Johnson". Urgmph.
Cat's out of the bag! Jessica Simpson's growing baby bump isn't the only thing that she's showing off these days. According to a source, the Fashion Star mentor is eagerly sharing the name she's already picked out for her second baby with fiance Eric Johnson.

"[She's] told people she's going to name the baby Ace!" the source told Us Weekly. Simpson, 32, is already mom to 10-month-old daughter Maxwell. The singer hasn't yet revealed how she and Johnson, 33, decided upon the name, however.

Just last year, Simpson revealed that Maxwell's unique moniker came about as a tribute to both her family and her NFL player fiancé's.

Maxwell is Johnson's middle name as well as his grandmother's surname, and Drew is Simpson's mother Tina's maiden name.

"It's nothing shocking and nothing you'll have to add to the dictionary," the bubbly mother-to-be told Elle last year prior to Maxwell's birth and name reveal. "Still, when people hear it they'll know …why."

Simpson and Johnson first confirmed their second pregnancy via Twitter on Christmas day. And the expectant parents couldn't be more thrilled to expand their brood.

"Motherhood is a dream," Simpson told Katie Couric back in September. "It really is absolutely amazing."
"Ace" is more of a nickname. Like, someone named George is given the nickname "Ace" because he's really good at sports or something. Is "Ace" gender-specific? Is it ONLY a boy's name? Is this a confirmation she's having a boy this time? Imagine a little girl named Ace Johnson. OK… that might be kind of cute. In my mind, a girl named "Ace" would totally be a hellraising tomboy. A little boy named Ace… I don't know. Ugh.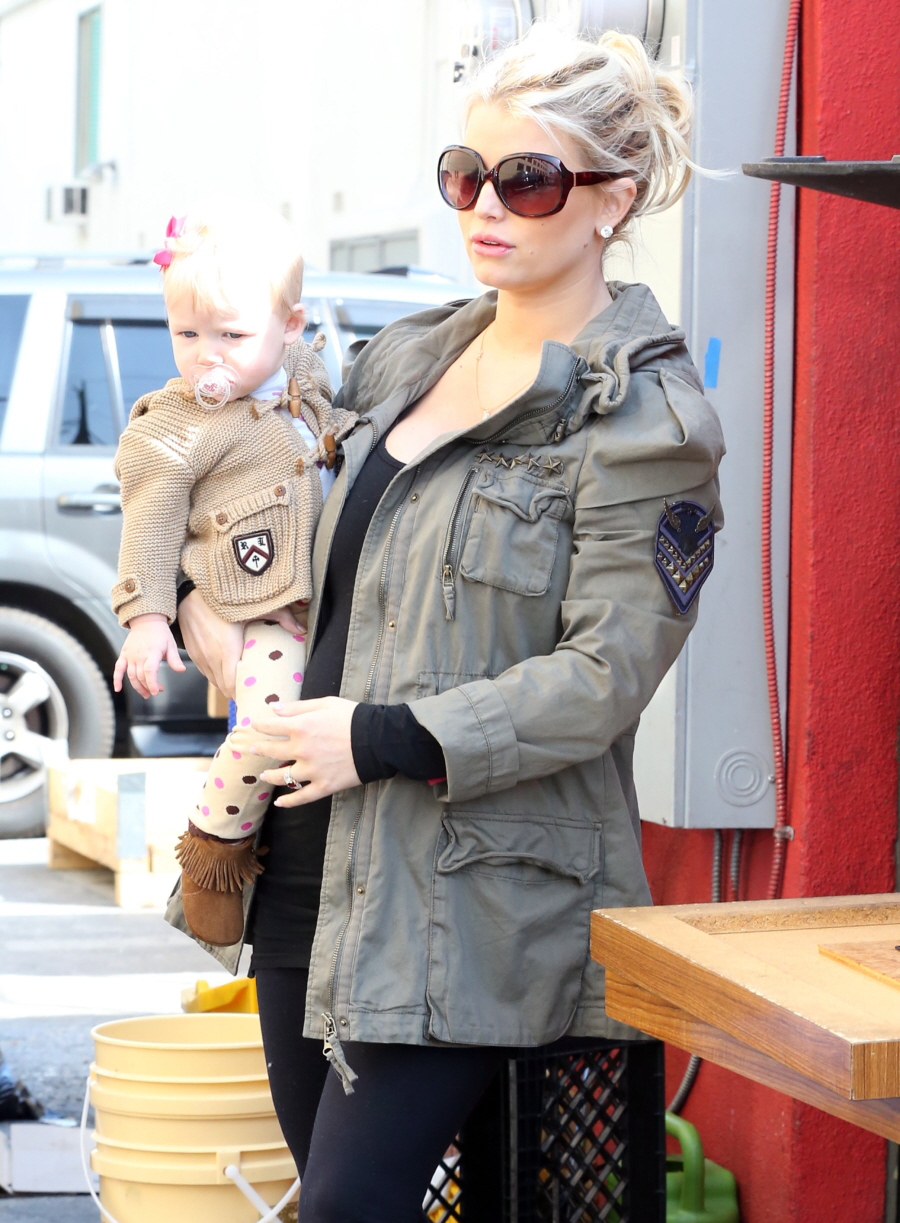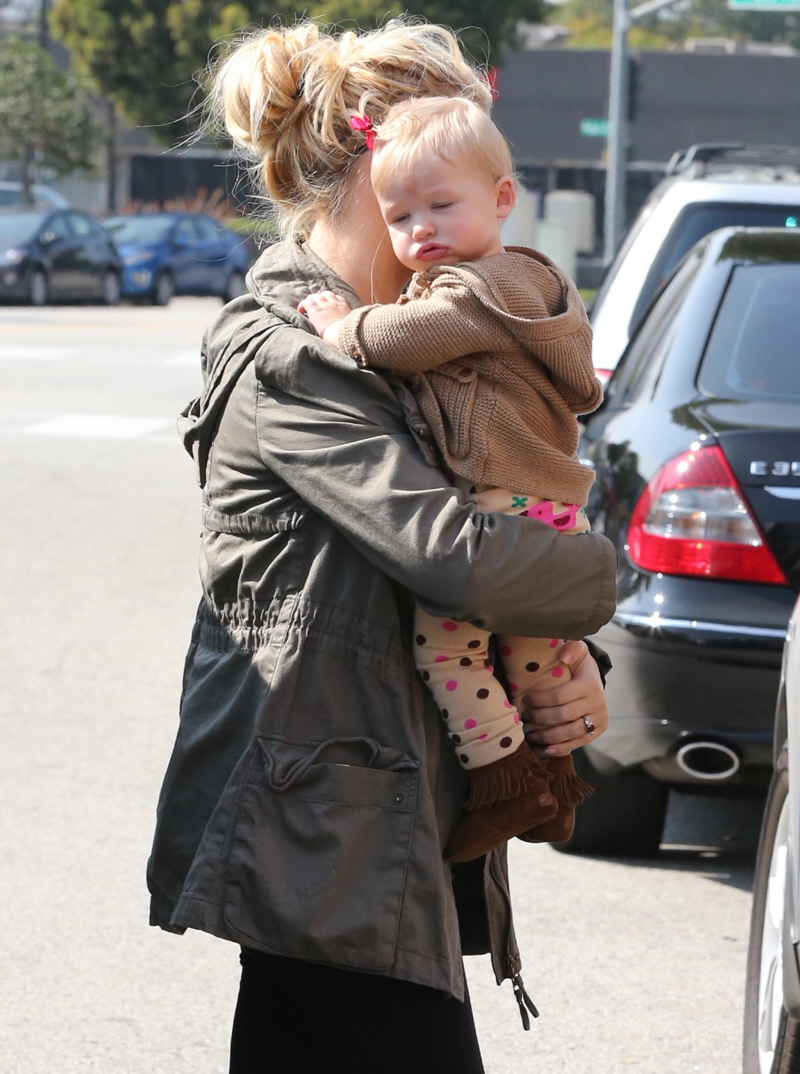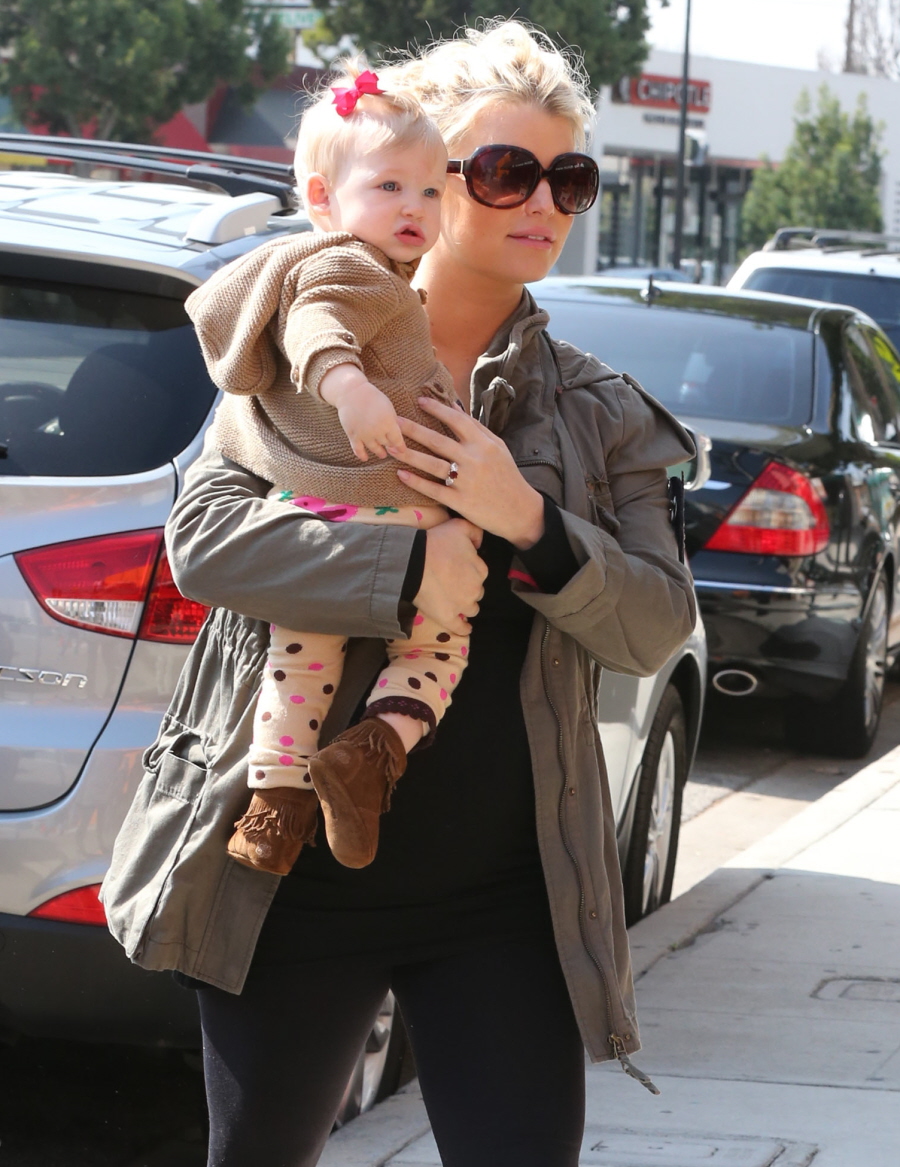 Photos courtesy of Fame/Flynet.