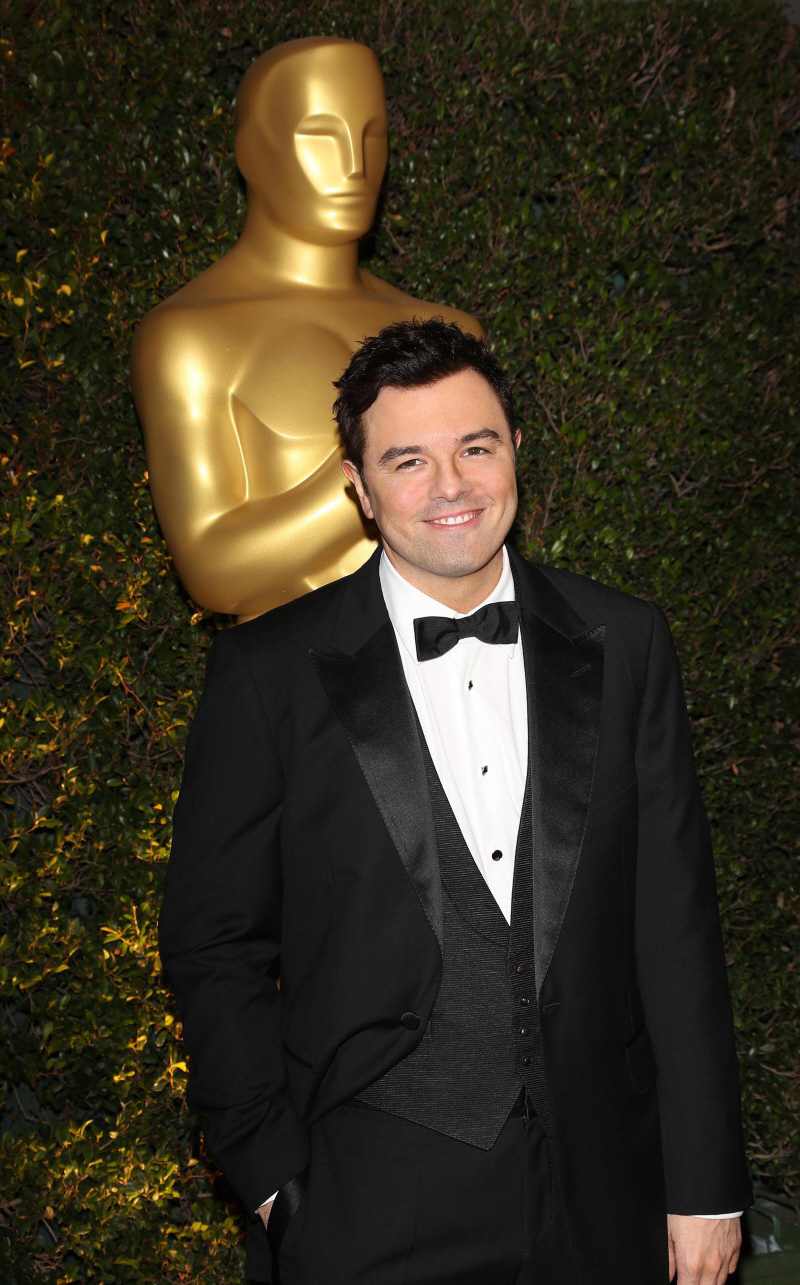 Seth MacFarlane has been doing some press in the lead-up to Sunday's Oscar telecast. I know some of you dislike him, but I'm actually looking forward to seeing how he does. The Oscar producers are so consistently made of failure, I think they're just desperate to find someone young and "cool" who will magically bring in crazy ratings, only they don't really know who is "cool" to the youngsters. I think Seth just got this gig because A) Ted was a massive hit and B) Because he returned their calls, because Seth is old-school and he remembers a time when the Oscars were a really big deal. Which makes me hopeful that he'll be able to find the right tone as host – not as nasty as Ricky Gervais's Golden Globes hosting duties, but not as sycophantic and cloying as Anne Hathaway. Here are some highlights from Seth's recent interviews:
Finding a friendly face: "They say look and find a friendly face in the audience. I'm probably going to find Denzel Washington or maybe Joaquin Phoenix," he says with a straight face. "Actually, I am very fond of my (Siamese fighting) fish, and I'm going to take the tank and put it right in the front row. If I get nervous, I'll look at the betta."

On his "blue" material: "There is a certain element, even in the days when [five-time host] Johnny Carson was there, of roasting. It's just a matter of how black the meat gets. I'm going somewhere from medium to medium well. The Oscars will still be something a family in 2013 can sit down and watch and be just fine with. A family in 1955 might have some issue with it. In 2013, everyone will be fine. Then again, I'm not married and I don't have kids. And my mother was saying [strong thoughts and words] out loud by the time I was 5. So maybe I'm the wrong guy to ask."

On being Oscar-nominated in the Best Original Song category: "We will lose to Adele. Don't get me wrong, as cynical a guy as I sometimes appear to be, nothing would delight me more than to walk away with that [award], but I don't think there's a chance in hell that we will win."
[From USA Today & The Mirror]
Additionally, Seth is going to perform a few songs during the show. It's no surprise that Seth (who has a lovely voice) will sing as part of the opening number, but now producers also say that he and Kristin Chenoweth will perform a closing number too.
Would you like to hear some other big moments to watch for? Barbra Streisand will be performing, as will Jennifer Hudson. The cast of Les Miserables will perform. Adele will perform "Skyfall" (and yes, she's probably going to win too). And there's going to be a tribute to "50 years of James Bond" with Shirley Bassey performing "Goldfinger".
As for presenters, the list is looking pretty good: Jennifer Aniston, Michael Douglas, Jamie Foxx, Salma Hayek, Liam Neeson, Paul Rudd, John Travolta (!!),Melissa McCarthy, Ben Affleck, Jessica Chastain, Reese Witherspoon, Mark Wahlberg, the cast of the Avengers, Jennifer Lawrence, Halle Berry, Sandra Bullock, Nicole Kidman and more. So… at least the red carpet will be exciting, right?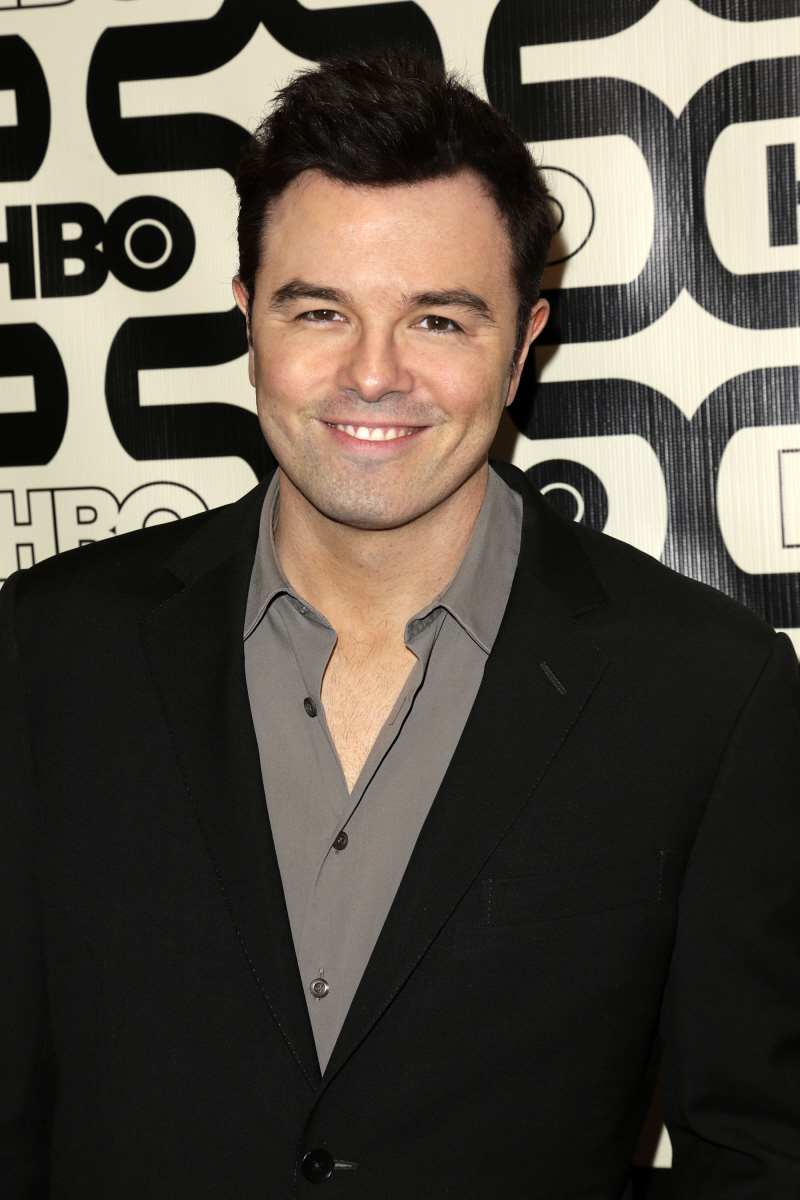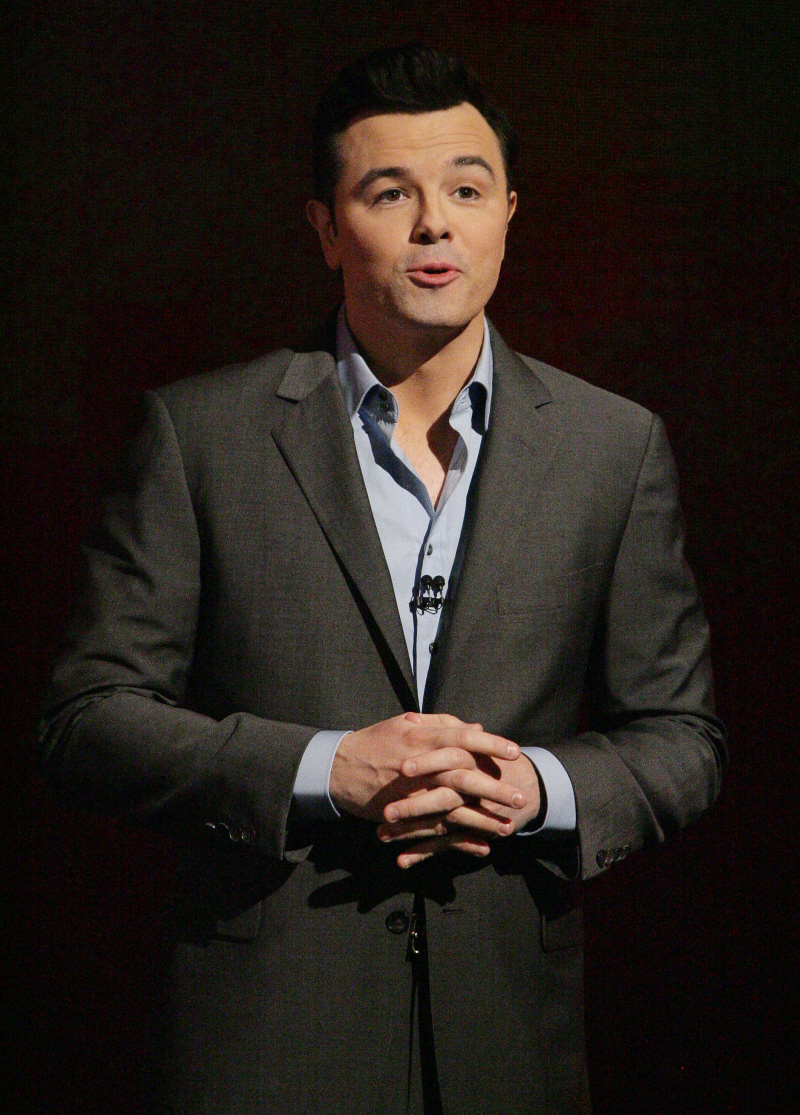 Photos courtesy of WENN.