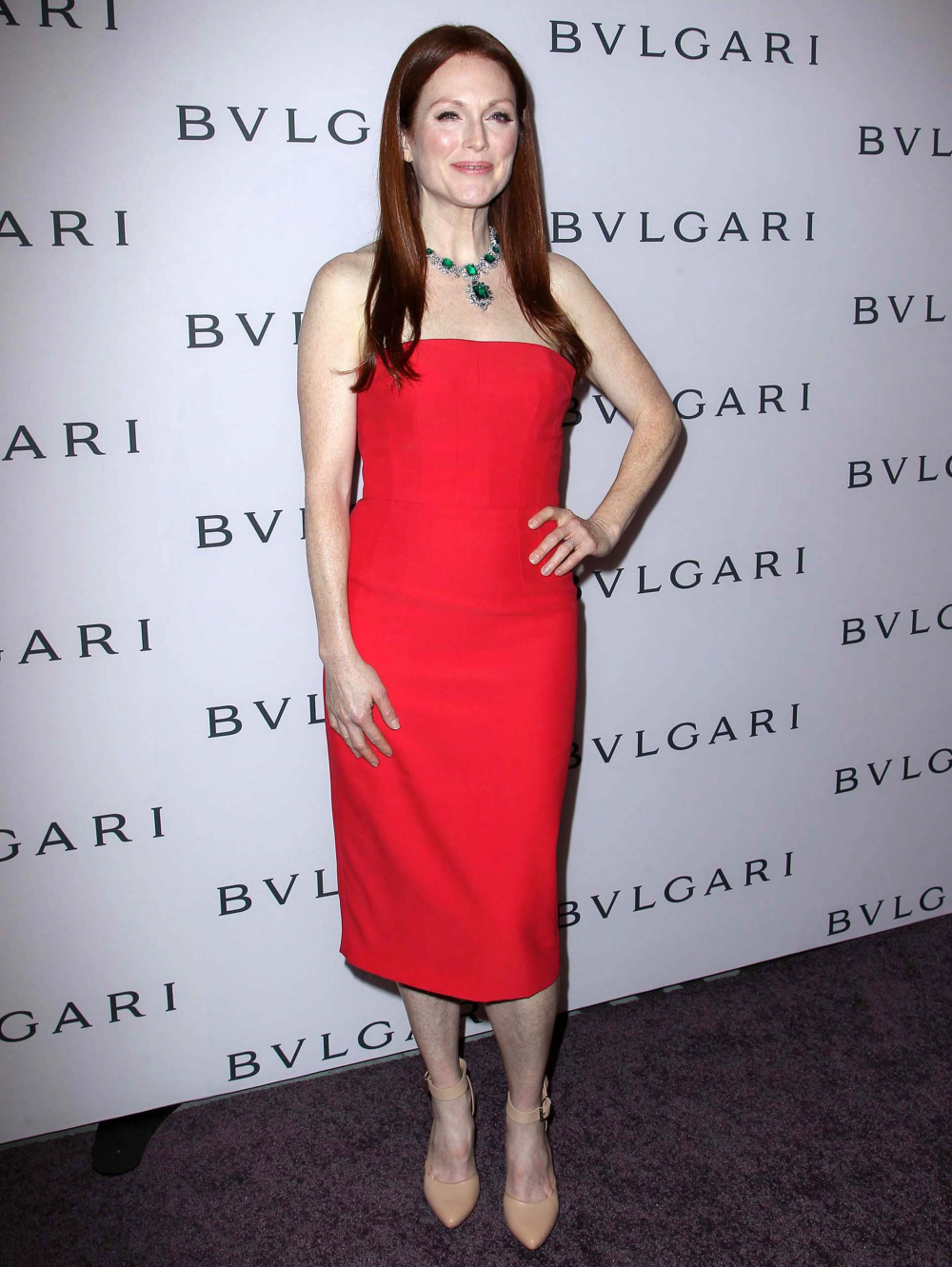 Ah, jewelry p0rn. Where have you been all my life? Last night, BVLGARI hosted a "celebration of Elizabeth Taylor's collection of BVLGARI jewelry" and many stars came out to party. Only a choice few got to actually wear some of Elizabeth's famous jewels though, so I'm including some close-up beauty shots of some of my favorite pieces. I should note something else too – while Elizabeth Taylor had some beautiful pieces from Bulgari, she had a beautiful and varied collection of pieces from many jewelry designers and some exquisite vintage and historical pieces too. I think it's bizarre for Bulgari to basically claim ownership of Elizabeth's jewel-encrusted memory. Still, I never say no to jewelry p0rn.
The best of the evening was probably Julianne Moore in Alexander McQueen. The dress is meh, but Julianne got to wear Elizabeth's exquisite emerald necklace, purchased by Richard Burton in the first years of their romance. God, isn't it beautiful?!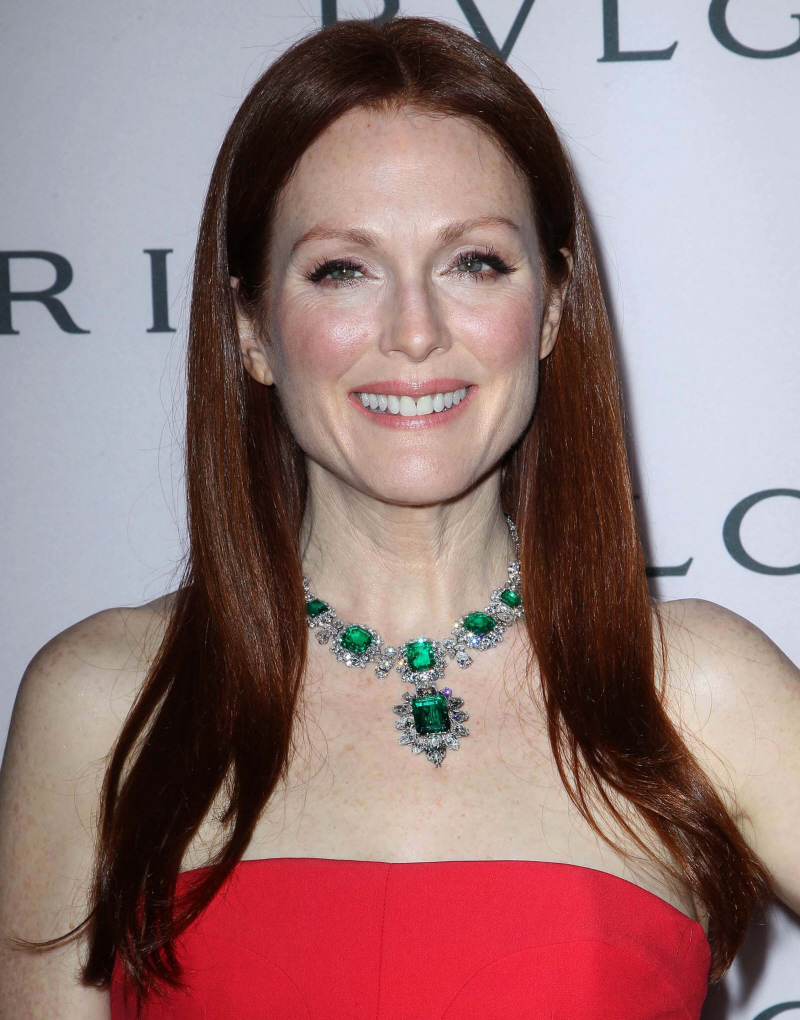 Here's Naomi Watts in a terrific black Roland Mouret dress with what I believe is one of Elizabeth's vintage/historical pieces.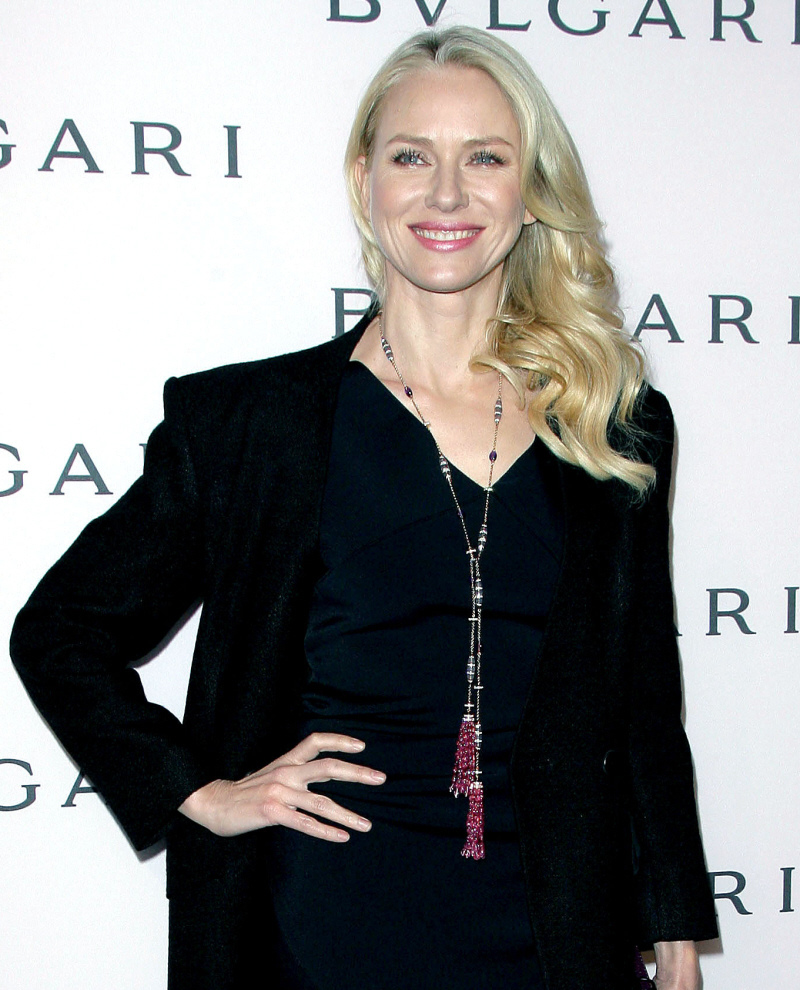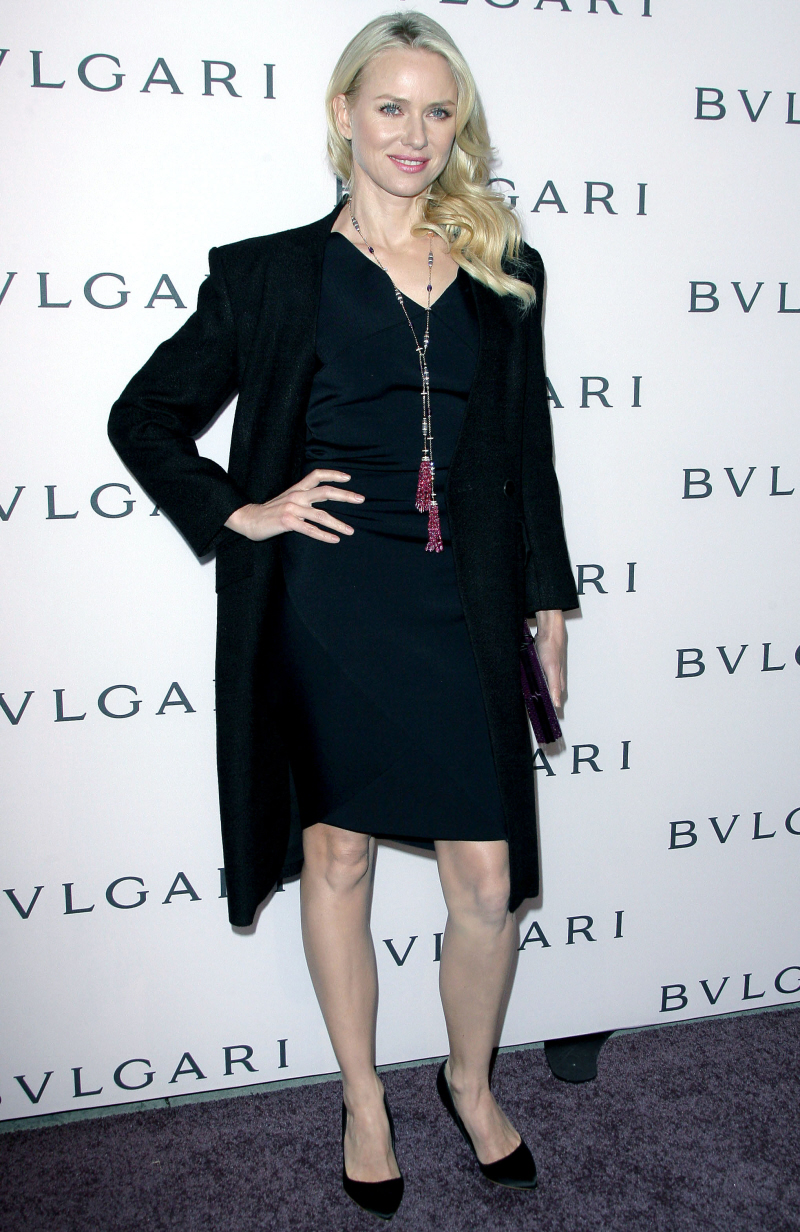 Drew Barrymore in Max Mara, with a multi-colored gem necklace. Love it!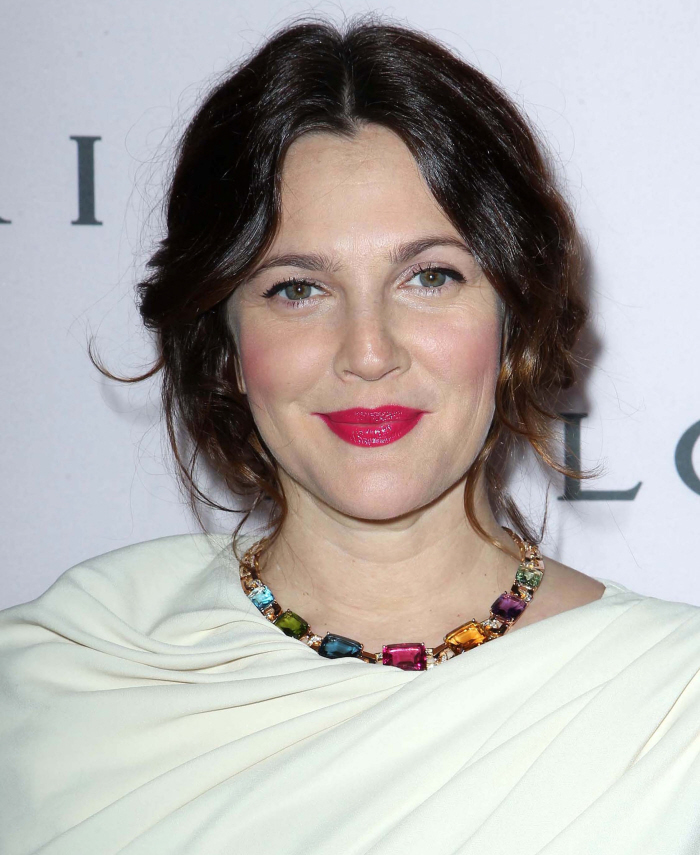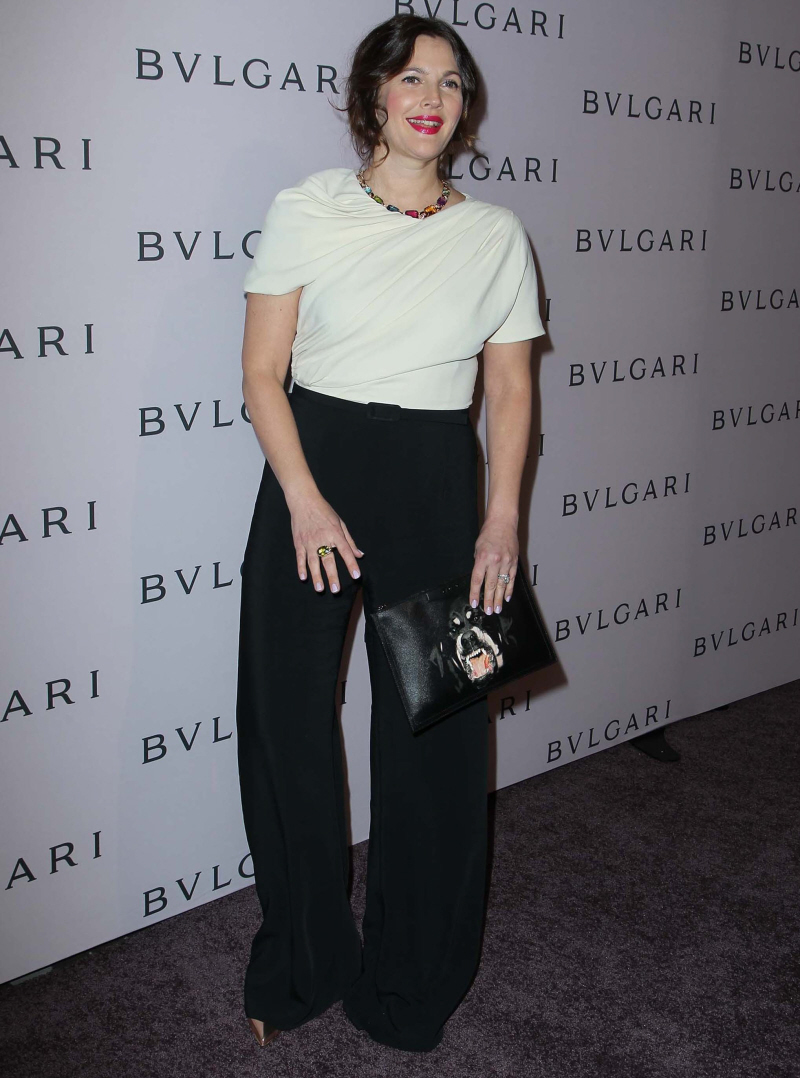 I guess Kate Walsh is showing off a ring, earrings and a bracelet. I'm enchanted by that huge cocktail ring on her right hand.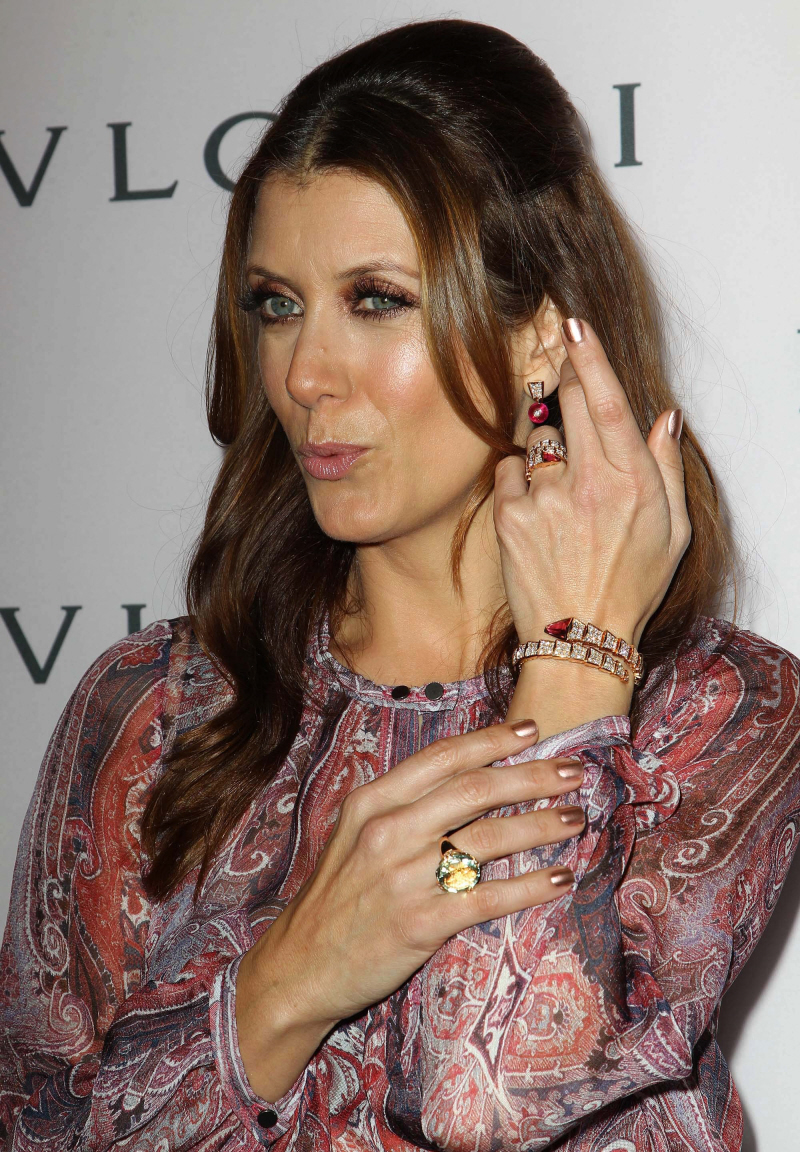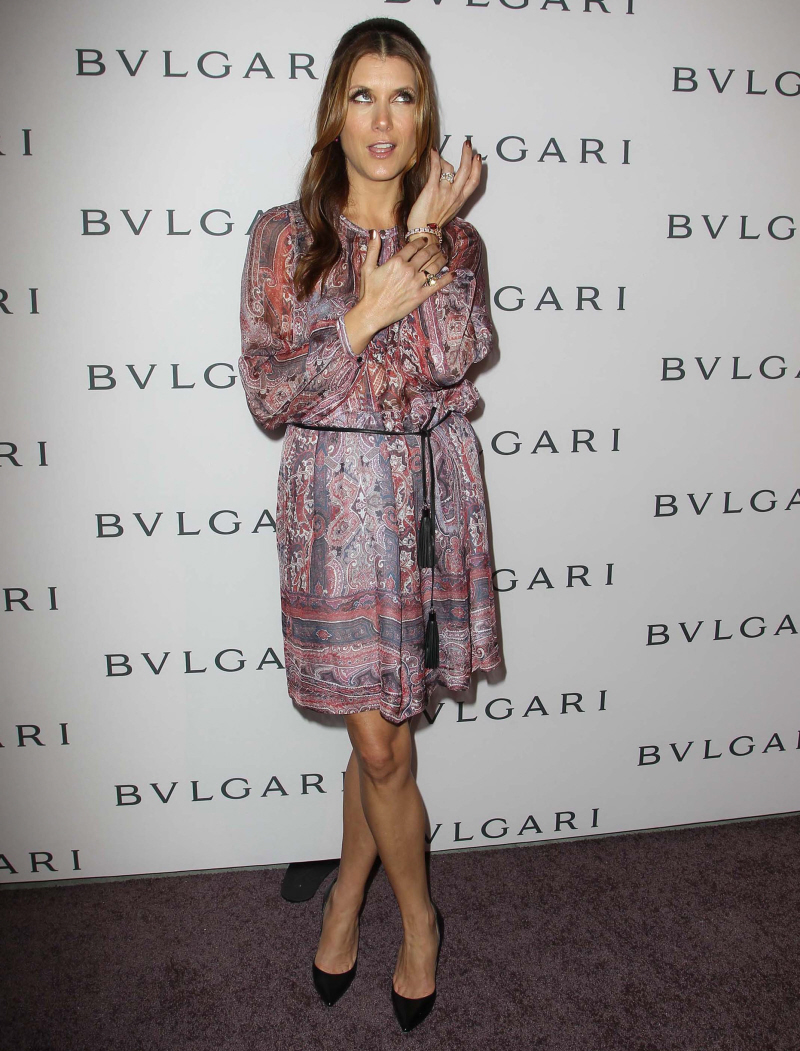 And here's Kiki Dunst, who is one of the faces of Bulgari (that's why she's there, I guess), but I don't think she's wearing any of Elizabeth's jewels…?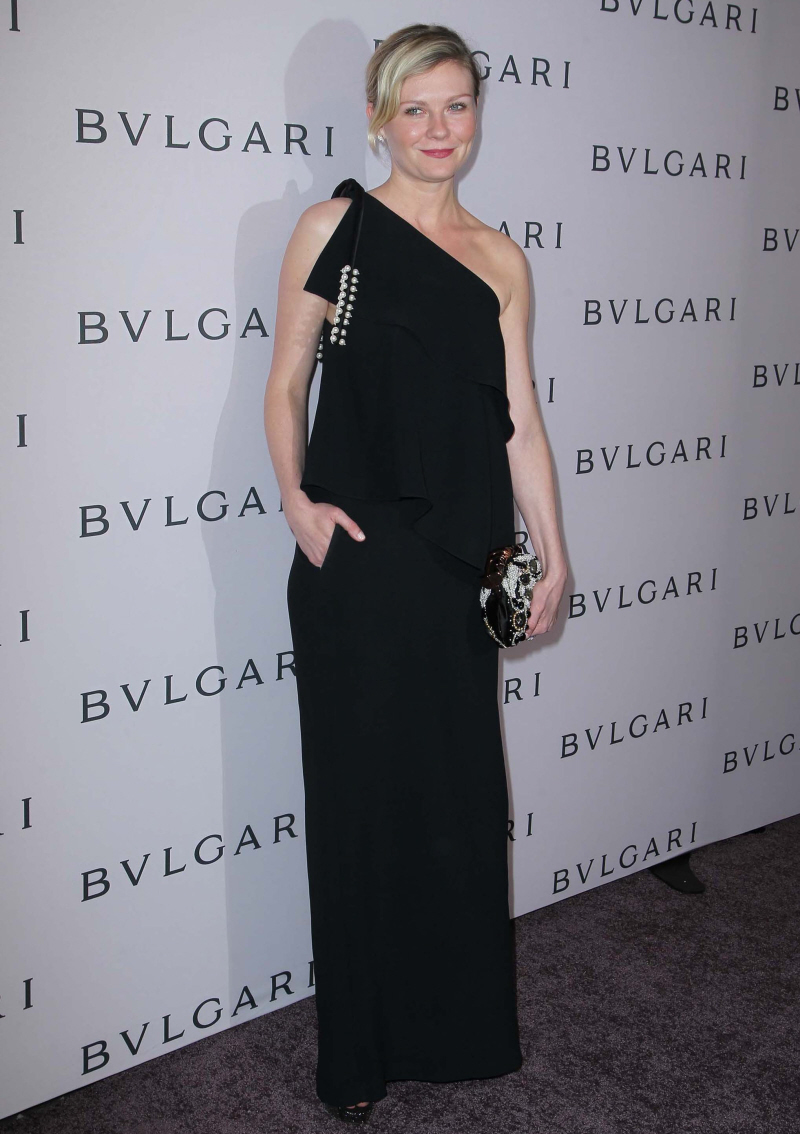 Photos courtesy of FayesVision/WENN.com.